Apple unveils all-new MacBook Air, supercharged by the new M2 chip
MacBook Air features a new, strikingly thin design in four beautiful finishes, larger 13.6-inch Liquid Retina display, 1080p HD camera, MagSafe charging, and more
M2 also comes to the 13-inch MacBook Pro with 24GB of fast unified memory, ProRes acceleration, and up to 20 hours of battery life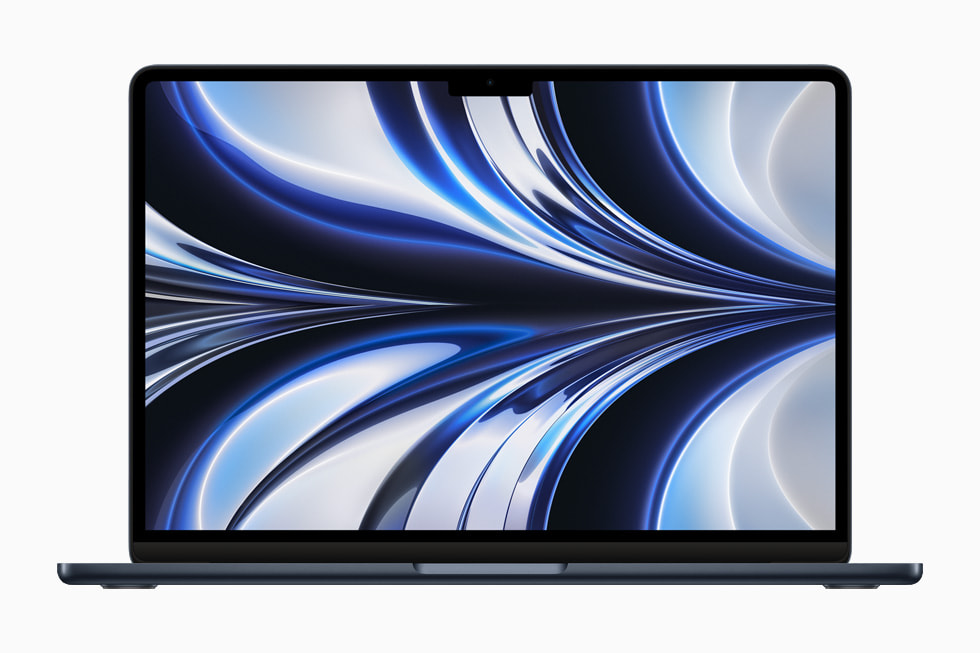 Apple today introduced a completely redesigned 
MacBook Air
 and an updated 
13-inch MacBook Pro
, both powered by the new M2 chip — which takes the breakthrough performance and capabilities of M1 even further. MacBook Air takes everything users love about the world's best-selling laptop to the next level. With an all-new, strikingly thin design and even more performance, MacBook Air also features a larger 13.6-inch Liquid Retina display, a 1080p FaceTime HD camera, four-speaker sound system, up to 18 hours of battery life, and MagSafe charging. It is now available in four finishes — silver, space gray, midnight, and starlight. 
M2
 also comes to the 13-inch MacBook Pro, the world's second best-selling laptop — delivering incredible performance, up to 24GB of unified memory, ProRes acceleration, and up to 20 hours of battery life, all in a compact design. The new MacBook Air and updated 13-inch MacBook Pro join the even more powerful 14- and 16-inch MacBook Pro with M1 Pro and M1 Max to round out the strongest lineup of Mac notebooks ever offered. Both laptops will be available next month.
"We're so excited to bring our new M2 chip to the world's two most popular laptops — the MacBook Air and 13-inch MacBook Pro," said Greg Joswiak, Apple's senior vice president of Worldwide Marketing. "Completely redesigned around M2, MacBook Air is thinner, lighter, and faster with a bigger display, better camera, and all-day battery life, in four beautiful finishes. Only with Apple silicon can you build such a thin and light notebook with a fanless design, and this combination of performance and capabilities. M2 also comes to the 13-inch MacBook Pro, featuring incredible performance, Pro-Res acceleration, up to 24GB of memory, and up to 20 hours of battery life — making our most portable pro notebook even better."
2022 MacBook Air Specifications
M2 MacBook Air features
Four colors option
11.3mm thin                                                                                                                                                                                                             Magsafe + 2 thunderbolt ports
13.6" 500 nit Liquid retina display
Notch display
1080p Facetime camera
4 speakers, 3 mics
 Full height function row
 TouchID
 18 hours of video playback
MacBook Pro M2 2022 Specifications
Prices & Availability
M2 MacBook Air India Price
1,19,900 INR

1,09,900 INR for Education
M2 MacBook Pro
1,29,900 INR

1,19,900 INR for Education
Apple said the availability of these MacBook will be in one Month Time 
If you like our article then follow us on Google news, and Instagram or join our Telegram Group. For the latest TechNews and Reviews, follow Techibee on Twitter and Facebook, and subscribe to our Youtube channel.