Apple Rolls Out Third Beta of watchOS 9.6 for Developers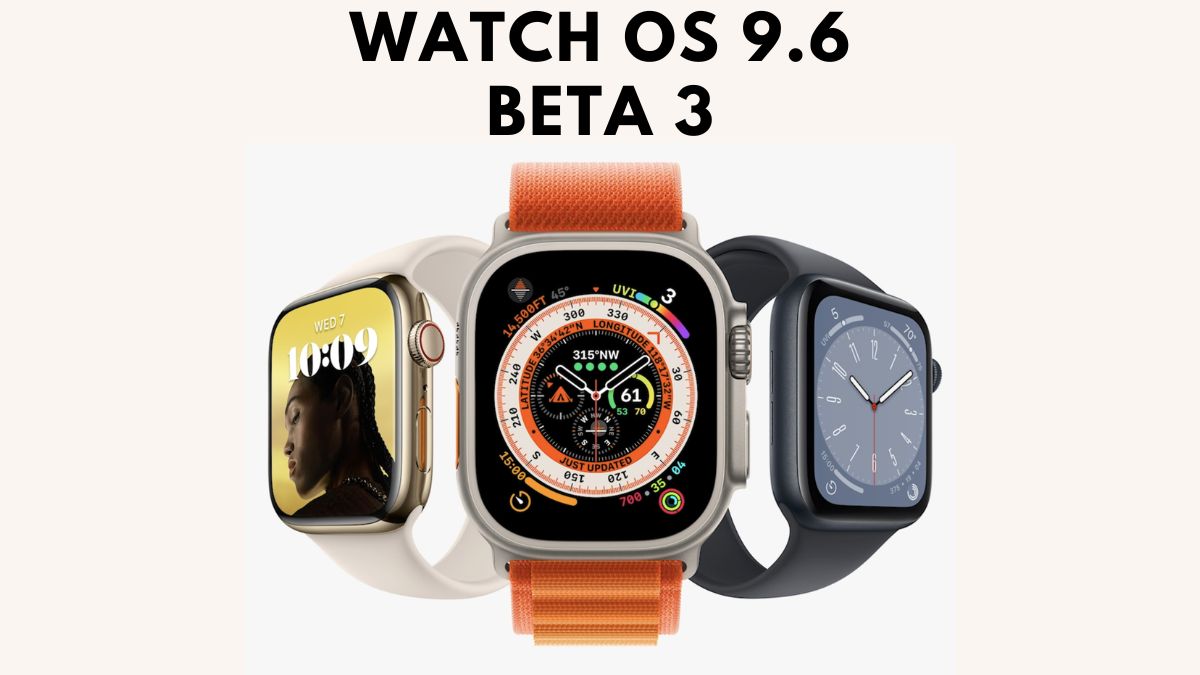 Apple has recently unveiled the watchOS 9.6 third beta exclusively for developers, marking another step towards the official release of the highly anticipated software update. This latest beta follows closely on the heels of the second beta, which was made available just two weeks ago. While developers can now access the third beta, public beta testers can expect to gain access in the near future. Read on to discover the key details surrounding the new watchOS 9.6 third beta update.
Apple watchOS 9.6 Beta 3
The tech giant is now distributing the updated software to eligible Apple Watches under the version number 20U5548c. The latest release weighs in at approximately 340 MB, making it noticeably larger than its predecessor. Users can conveniently install the beta on their Apple Watch devices through the software updates feature. Importantly, this upgrade is compatible with all Apple Watches running on watchOS 9 or later iterations.
While Apple has chosen not to divulge specific details in the release notes for watchOS 9.6's third beta, some modest enhancements can be expected. It is worth noting, however, that Apple has already teased a forthcoming major upgrade, watchOS 10, set to debut on Apple Watches later this fall. Consequently, users should not anticipate significant changes with the watchOS 9.6 beta.
Here is a step-by-step guide on how to upgrade your watch to the watchOS 9.6 beta:
Ensure that your iPhone is running on the latest iOS 16.6 third beta.
Open the Watch app on your iPhone.
Tap on "General" and then select "Software Update."
Enable the "watchOS 9 Developer Beta" option by selecting "Beta Updates."
Return to the previous screen and download the second beta of watchOS 9.6.
Once completed, your Apple Watch will begin the installation process.
Before initiating the update, ensure that your Apple Watch is charged to a minimum of 50% and connected to a stable Wi-Fi network. After installing the beta profile, open the Apple Watch app on your iPhone, navigate to "General," select "Software Update," and then choose "Download and Install" to proceed with the installation of the new software.
Upon completion, the watchOS 9.6 beta 3 update will be downloaded and transferred to your Apple Watch. Following the installation process, your device will restart. Once the restart is complete, you can begin utilizing your Apple Watch with the latest software enhancements.
Apple continues to refine its watchOS 9.6 update, ensuring that users can enjoy a seamless and enhanced experience on their Apple Watch devices. The ongoing beta releases offer developers and testers an opportunity to provide valuable feedback to Apple, contributing to the overall refinement and stability of the software. As the anticipation for the forthcoming watchOS 10 upgrade builds, Apple enthusiasts can expect further exciting developments in the realm of wearable technology in the coming months.
For More Such Updates Follow Us On – Telegram, Twitter, Google News, and Facebook