Apple's iOS 14 has many features which might be better than Android's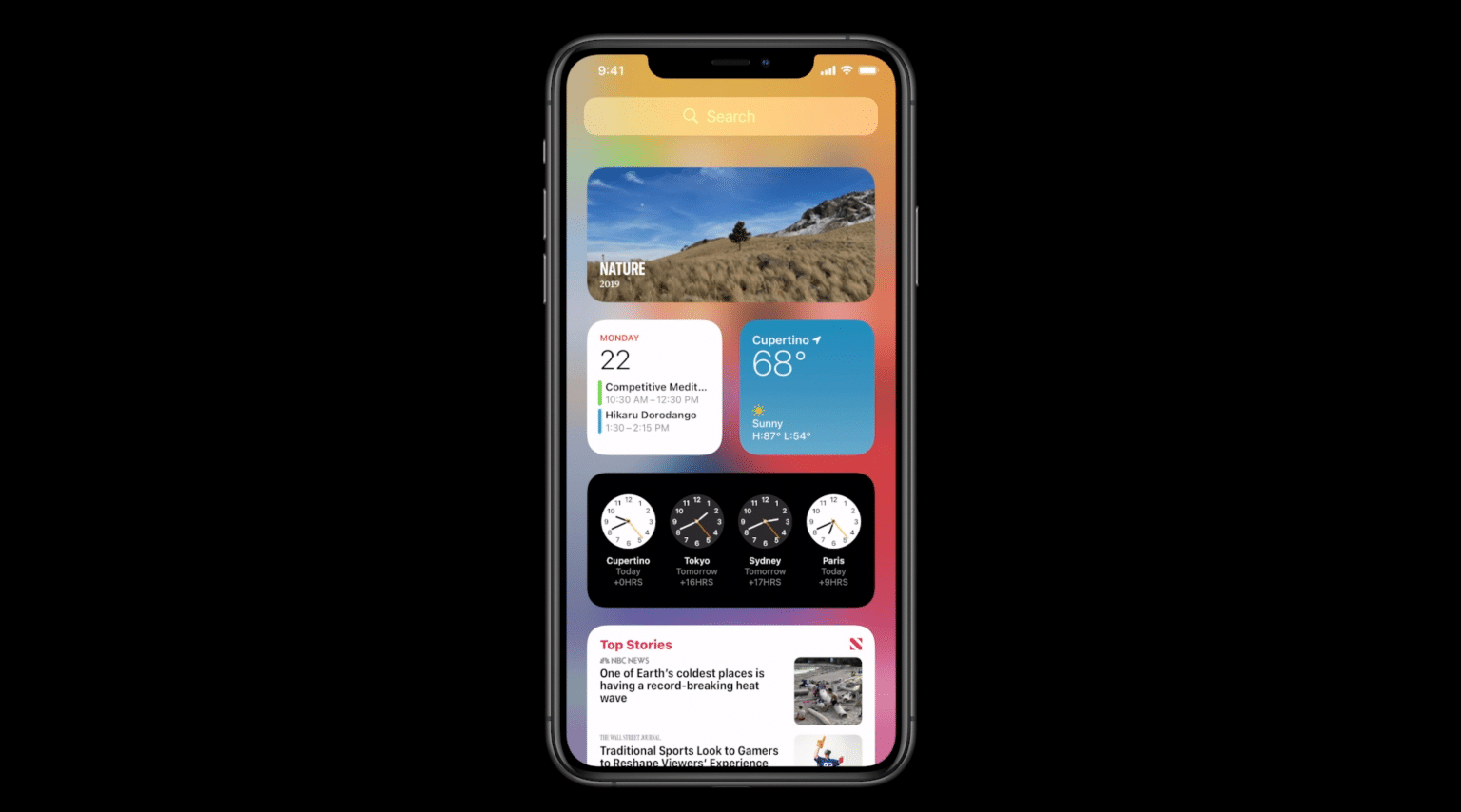 Apple's iOS 14 has many features which might be better than Android's.
During the Apple Worldwide Developers Conference 2020, Apple announced iOS 14 for iPhone and iPod touch. New iOS 14 features include widgets finally coming to the home screen, picture-in-picture, and digital keys to unlock your car with an iPhone.
Apple has already pushed the iOS 14 beta (Developer Preview) and is scheduled to launch the beta update publicly in July. Though Apple didn't confirm the iOS 14 release date it is expected that we will be able to download the final software in September this year.
Anything older than the iPhone 6S won't be getting beta or final software.
How to get the iOS 14 beta 
Sign up for the Apple Developer Program from official program enrollment page.
Back up your iPhone.
 Download the iOS 14 beta profile(developer.apple.com/download) and follow the instructions to download the beta profile.
Install the iOS 14 profile-Settings > General > Profile>select the Profile Downloaded >click the profile selected.
Download and install iOS 14
Below list of phones will be able to download iOS 14
iPhone 6S, iPhone 6S Plus, and iPhone SE (first generation)
iPhone 7 and iPhone 7 Plus
iPhone 8, iPhone 8 Plus, and iPhone X
iPhone XS, iPhone XS Max, and iPhone XR
iPhone 11, iPhone 11 Pro, and iPhone 11 Pro Max
iPhone SE (second generation)
iOS 14 New Features
iOS 14 adds a new App Library in which all the apps are automatically organized and we don't have to keep all of the icons on our actual home screen. There is also a new feature for sorting applications based on usage and more.
New widgets are more data-rich and come in a variety of sizes. They are accessible via the Today View and can also be dragged out of Today View onto the home screen. These widgets can also be accessed through the Widget Gallery with multiple different sizing options.
iOS 14 also adds a picture in picture which allows keeping watching the video at the same time as using other apps. Siri has a new interface that does not overtake the entire screen.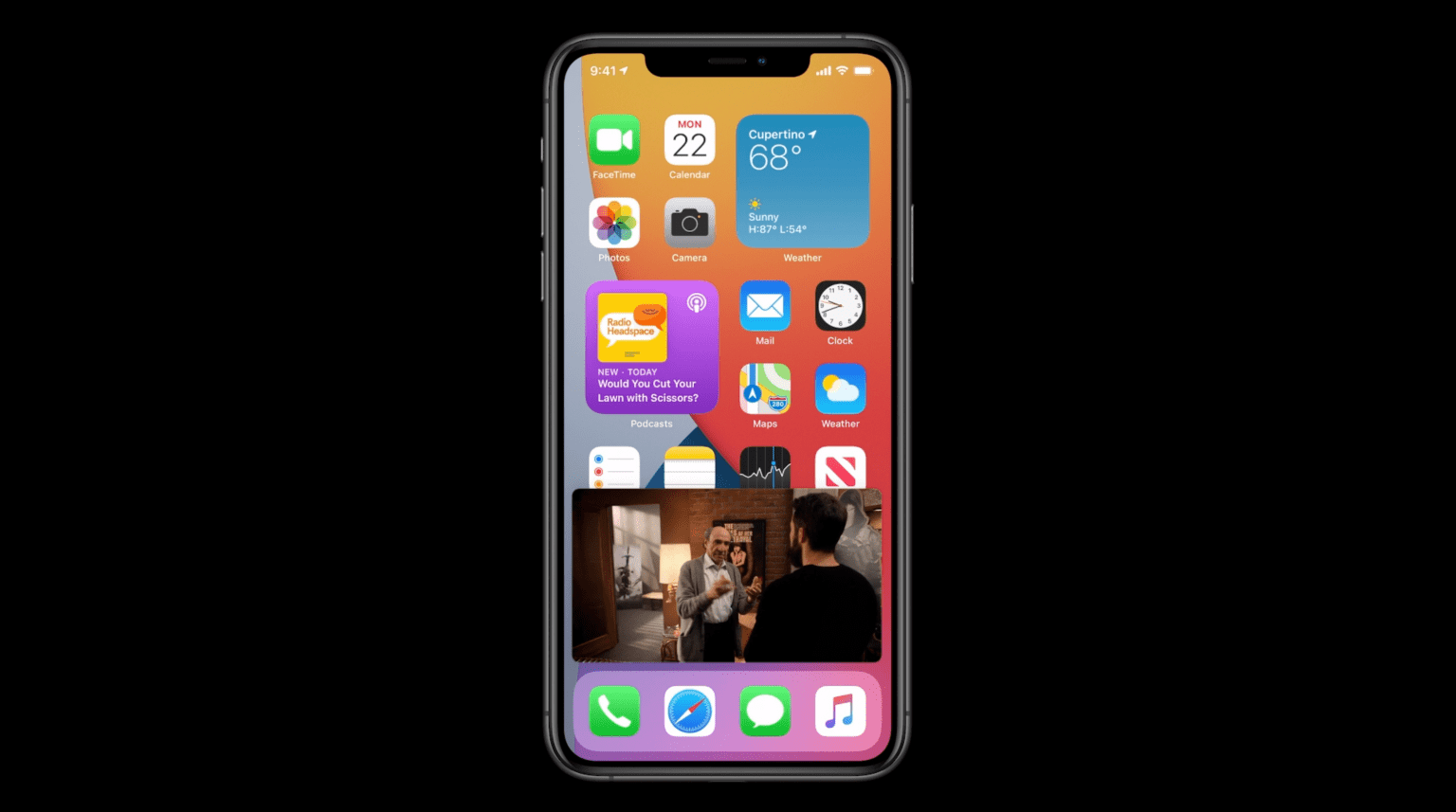 A new translation app in iOS 14 is designed for conversations and it works completely offline. One has to do is tap on the microphone icon and the app will translate to the chosen language. There are 11 supported languages.
iOS 14 also adds a new App Clip feature to easily access applications without downloading the full version from the App Store.
For iMessage, new Memoji accessories (including a new face mask Memoji), as well as pinned messages, are added. New features for group iMessages as well: in-line replies and mentions.
There are a variety of new improvements in Apple Maps with iOS 14. Apple Maps will now ping you to tell you where traffic cameras are.
iOS 14 privacy has also been enhanced, all apps will be required to obtain permission from you before tracking you. You'll now be able to choose to share your app location with apps rather than your exact location.
If someone has a compatible car, now with iOS 14 you'll be able to get digital keys that enable you to unlock and turn on your car through your iPhone.
Also read: Realme X3 and X3 SuperZoom with 120Hz display, 60x zoom camera launched in India
For the latest TechNews and Reviews, follow Techibee on Twitter, Facebook, and subscribe to our Youtube channel.
For More Such Updates Follow Us On – Telegram, Twitter, Google News, and Facebook