Asus Zenfone 10 Official Render Revealed, Set to Launch on June 29th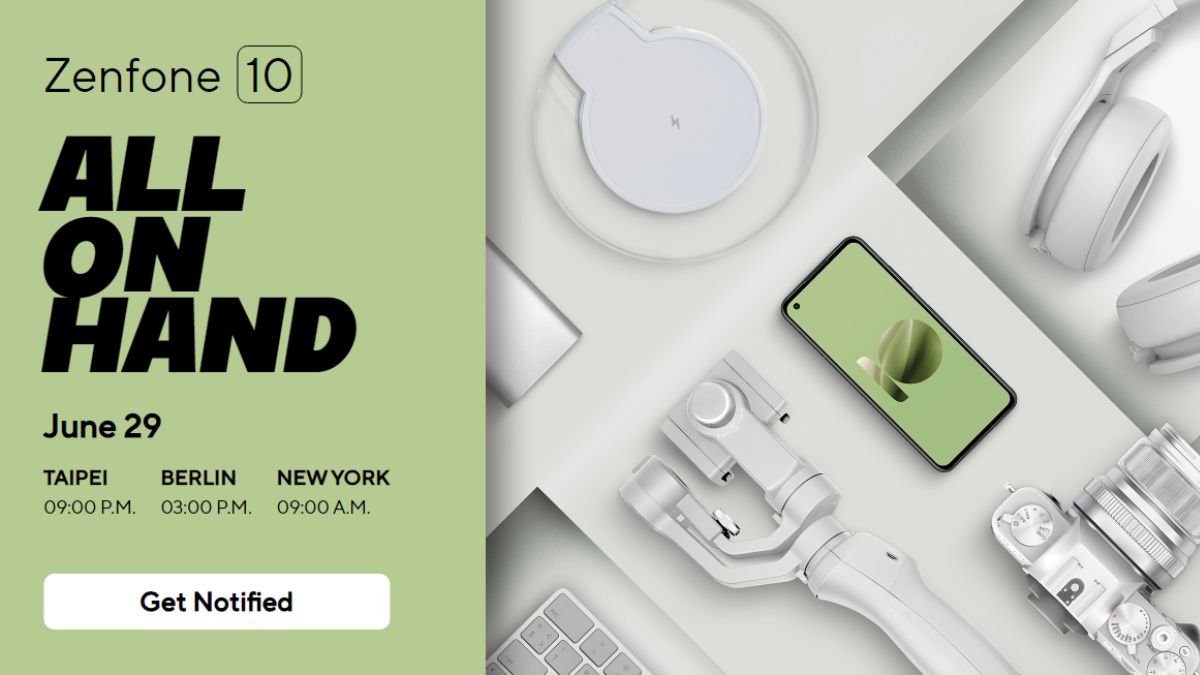 Asus has recently unveiled the official render of its highly anticipated smartphone, the Asus Zenfone 10. The device is slated for a grand launch on June 29th, promising a range of exciting features and improvements. With a compact size, multiple color options, wireless charging support, an advanced camera stabilization system, and the powerful Snapdragon 8 Gen 2 processor, the Zenfone 10 is poised to make a strong impact in the smartphone market.
Asus Zenfone 10 Rumored Specifications and Features
The Asus Zenfone 10 aims to cater to users who prefer a smaller form factor, boasting a 5.9-inch display. This compact size allows for comfortable one-handed usage while still providing an immersive visual experience. Moreover, customers will have the freedom to choose from various color options to suit their personal style.
One of the standout features of the Zenfone 10 is its wireless charging capability. Users will be able to conveniently charge their devices without the need for tangled cables. This wireless charging feature adds a level of convenience and flexibility for users on the go.
Photography enthusiasts will be thrilled to learn that the Zenfone 10 incorporates a 6-axis hybrid Gimbal stabilizer 2.0, taking smartphone videography to new heights. This cutting-edge stabilization technology ensures smooth and steady footage, minimizing the effects of shaky hands or sudden movements. Users can capture professional-quality videos with ease.
Under the hood, the Zenfone 10 is expected to house the powerful Snapdragon 8 Gen 2 mobile platform. Asus has a long-standing tradition of equipping its flagship devices with top-tier processors, and this new model is no exception. The Snapdragon 8 Gen 2 processor guarantees exceptional performance, enabling smooth multitasking, faster app launches, and immersive gaming experiences.
According to rumors, the Zenfone 10 is rumored to offer impressive memory and storage options. The device is expected to come with a whopping 16GB of RAM, providing ample space for seamless multitasking and smooth performance. In terms of storage, the Zenfone 10 is rumored to offer two options: 256GB and 512GB. This marks a significant increase compared to its predecessor, potentially allowing users to store a vast amount of data, including photos, videos, and applications.
Battery life has always been a crucial aspect of smartphones, and Asus seems to have taken note. The Zenfone 10 is rumored to feature a generous 5,000mAh battery, ensuring long-lasting usage on a single charge. Additionally, the device is rumored to support 67W fast wired charging, allowing users to quickly recharge their phones when needed.
As the launch date draws near, anticipation for the Asus Zenfone 10 continues to grow. With its compact size, wireless charging capability, advanced camera stabilization system, and powerful specifications, the Zenfone 10 has the potential to be a game-changer in the smartphone market. Users can look forward to a feature-packed device that caters to their diverse needs and offers an exceptional user experience.
For More Such Updates Follow Us On – Telegram, Twitter, Google News, and Facebook