BGMI 2.5 Update: Krafton Implements Time Limits for Indian Players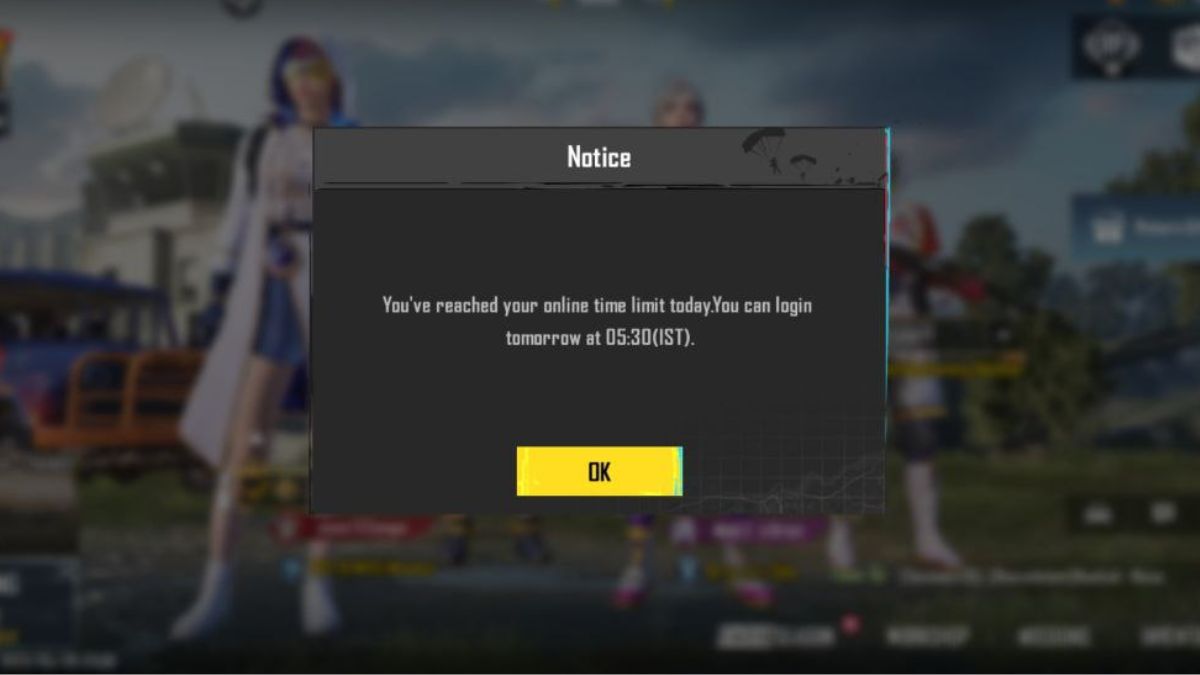 After a long wait, Indian gamers can finally rejoice as Battlegrounds Mobile India (BGMI) has returned to the country triumphantly. The game is available for download on both platforms Android and iOS with their respective stores i.e. Google Play Store and Apple App Store. Currently, Krafton has released BGMI 2.5 version and in the upcoming days they may release BGMI 2.6 update as well. However, while the revival of BGMI brings excitement, Krafton has implemented a crucial feature that aims to promote responsible gaming practices – a time limit on gameplay.
In a press release, Krafton announced, "Strengthening KRAFTON's efforts to promote responsible gaming practices, the playtime for users under 18 will be three hours, whereas for the rest of the players, it will be six hours daily. Furthermore, parental verification and a daily spending limit for minors continue to be part of the game."
BGMI Daily Time Limit for Gamers
These new restrictions have been put in place to address concerns regarding excessive gaming and its potential impact on the well-being of players, particularly minors. By limiting playtime, Krafton hopes to encourage a healthy balance between gaming and other aspects of life.
Under the new guidelines, players under the age of 18 will be allowed to play BGMI for a maximum of three hours per day. This duration doubles to six hours for players above the age of 18. Additionally, parental verification and daily spending limits for minors will remain integral features of the game, ensuring that young players engage responsibly with the virtual world.
BGMI Player Personal Experience with Game
As BGMI aficionados eagerly immersed themselves in the game following the unban, one player shared their personal experience with the latest update. They observed that the game now runs smoother and with fewer lags. However, they also noted intermittent server issues, primarily during Classic matches.
The player further narrated their encounter with the gameplay management system, which monitors playtime and encourages breaks for the player's well-being. After playing for two hours, they received a notification from the Gameplay Management system, advising them to take a break. Later in the day, upon playing five matches, a pop-up window alerted them that they had reached their online time limit for the day, preventing them from logging back in until the following day at 05:30 (IST).
This personal experience highlights the effectiveness of Krafton's gameplay management system in enforcing playtime restrictions. By implementing a mandatory break and limiting the time players can spend in the game, Krafton aims to foster a balanced approach to gaming, preventing excessive indulgence that may lead to adverse consequences.
As BGMI enthusiasts adapt to the new playtime restrictions, Krafton's responsible gaming measures are receiving positive feedback. While some players may find the time limits restrictive, most acknowledge the importance of promoting healthy gaming habits. With these proactive steps, Krafton demonstrates its commitment to player well-being, ensuring that BGMI remains an enjoyable and responsible gaming experience for all.
As gamers continue to engage with Battlegrounds Mobile India, the implementation of playtime restrictions and responsible gaming measures serves as a reminder of the industry's evolving approach to fostering a safe and balanced gaming environment for players of all ages.
For More Such Updates Follow Us On – Telegram, Twitter, Google News, and Facebook