BGMI Launch Party 2023 Tournament "BGMI: Rising" Announced by Officials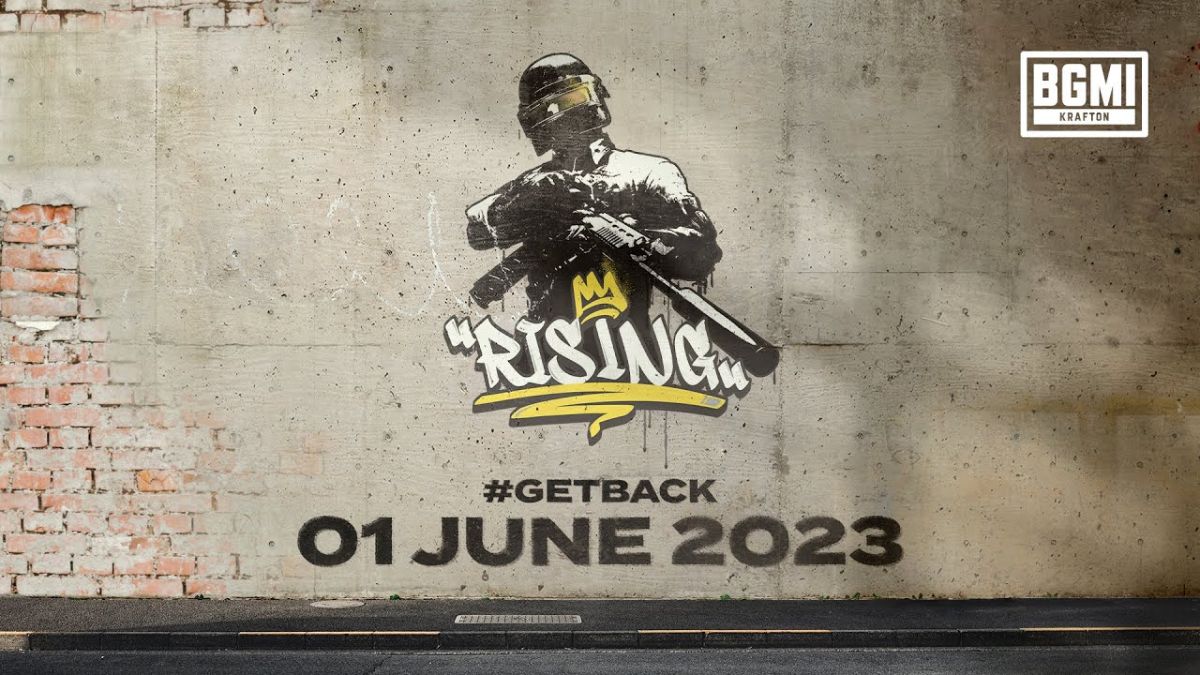 Excitement is building among Battlegrounds Mobile India (BGMI) players as officials recently announced the highly anticipated BGMI Launch Party 2023 tournament titled "BGMI: Rising." The event, scheduled to begin on June 1, is set to run for four days, with an exhilarating finale on June 4, 2023.
BGMI Launch Party 2023 Details:
The tournament will feature a total of 64 teams, each vying for supremacy in the virtual battlegrounds. While the official team lineup has not been revealed by Krafton, the creators of BGMI, players and fans eagerly anticipate the diverse range of teams comprising skilled players from the BGMI community.
The announcement of the BGMI Launch Party 2023 tournament was made through an engaging video that circulated on the official social media handles of Battlegrounds Mobile India. The news has generated significant buzz within the gaming community, with players eagerly awaiting the chance to showcase their skills and compete against the best.
Krafton has also hinted at an exciting element for the tournament by announcing the participation of popular streamers from India. Well-known personalities such as Mortal, Dynamo, Snax, Jonathan, Scout, and others are expected to be part of the event. Each streamer will bring along three additional players to form a formidable four-player team. While the specific teams have not been confirmed, the inclusion of these popular streamers aims to further engage the passionate community of BGMI players and expand the game's reach.
BGMI made its highly anticipated return to the gaming scene after receiving approval from the Indian government. On May 29, 2023, the game servers were switched on, allowing players across the country to immerse themselves in the action-packed virtual battlegrounds once again. The BGMI Launch Party 2023 tournament serves as a celebration of the game's successful comeback and aims to engage players and fans alike.
As BGMI continues to gain popularity and carve a niche in the Indian gaming landscape, the Launch Party 2023 tournament promises to be an exciting showcase of skill, strategy, and entertainment. Fans and players eagerly anticipate the battles that lie ahead, as the teams compete fiercely to be crowned the BGMI: Rising champion on June 4, 2023.
While the official team lineups are yet to be revealed, the BGMI Launch Party 2023 tournament will provide a platform for players to demonstrate their prowess and captivate the gaming community. Stay tuned for further updates from Krafton regarding the participating teams in the BGMI Launch Party 2023 tournament. The action-packed battles and intense competition are set to make this event a memorable one for all BGMI enthusiasts.
For More Such Updates Follow Us On – Telegram, Twitter, Google News, and Facebook