BGMI Official Responds to Gamers: Server Issues Prevent Gameplay Despite Google Play Store Return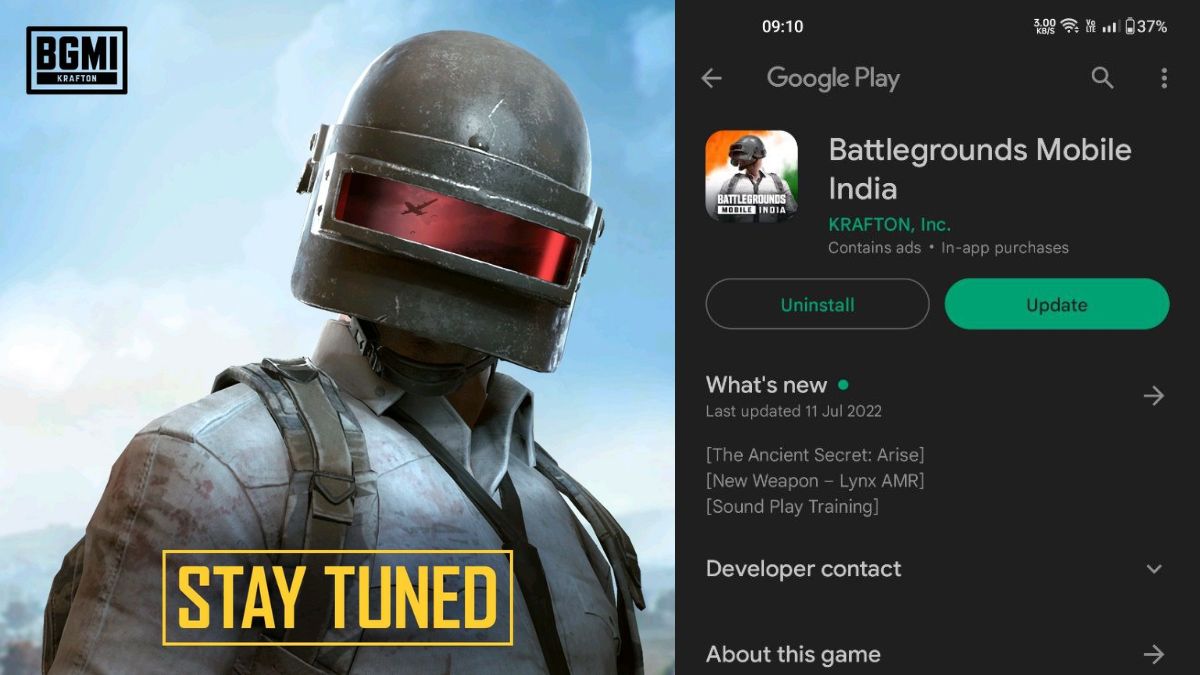 In a surprising turn of events, BGMI (Battlegrounds Mobile India) made a reappearance on the Google Play Store today, allowing eager gamers to download and install the highly anticipated game. However, players were left disappointed as they encountered an error message stating that the servers were not online.
Krafton India Official Statement for BGMI on Google Play Store
Krafton India, the company behind BGMI, addressed the issue on their official LinkedIn profile. In a statement, they acknowledged that numerous users had been reaching out, inquiring about the possibility of downloading BGMI as they noticed the "download now" option on the website.
"We would like to clarify that the game is currently unavailable to play, as the servers have been shut down," Krafton India stated. They further explained that the closed test track for BGMI has been updated, and those who had opted for the public test before the game's official launch should expect to receive an email with instructions to download the game from the Play Store. However, it was made clear that even after downloading, the game would not be playable as the servers were offline.
The company acknowledged that there seemed to be a technical error, resulting in some users who had not participated in the closed test receiving the same message. Krafton India assured players that they were actively working to resolve the issue and promised to inform them as soon as the game became available to play.
"We appreciate your patience and understanding during this time," the statement concluded.
BGMI, which is the Indian version of the popular battle royale game PUBG Mobile, had garnered immense excitement among Indian gamers after its ban and subsequent relaunch. The game's return to the Google Play Store briefly raised hopes of a swift comeback, only to be dampened by the news of the servers remaining offline.
As the gaming community eagerly awaits further updates from Krafton India, they hope for a prompt resolution to the technical issues hindering their ability to enjoy the much-awaited BGMI experience.
If you like our article, follow us on Google News and Instagram, or join our Telegram Group.
For More Such Updates Follow Us On – Telegram, Twitter, Google News, and Facebook