About OnePlus
OnePlus was founded By Carl pei and Pete lau in December 2013 to create a Smartphone brand which is more focused on community driven feedback and value for money Tag.
The headquarters of it is in Shenzhen, China.
OnePlus Smartphones Lineup
 OnePlus One
When Htc, Samsung and Sony ruling the Android World and not a lot of Chinese BBK phones are successful except Vivo at that time , There comes OnePlus with its Oneplus one Smartphone. It sent shock waves around the already successful Android companies to keep an eye of OnePlus.
Unveiled in April 2014 with an unusual invite system . It is the first product by OnePlus. The OnePlus One was designed to compare favorably in performance, quality, and price to flagship devices by leading smartphone manufacturers. It was also intended to be developer friendly, and has since received a wide variety of ROMs and custom kernels from the community. The OnePlus One shipped to most markets with the Cyanogen OS operating system pre-installed, a commercial variant of CyanogenMod.
It is One of the Favourite devices around Tech critics and Tech reviewers . Small things like the sandstone back and everything is so unique about this phone.
OnePlus 2 ( Birth of Oxygen OS but Device is Flop)
Following the successful launch of OnePlus 1 , OnePlus released OnePlus two which has Snapdragon 810 which heated and throttled a lot . That Chip is a hurried launch by snapdragon and it faced the consequences.
OnePlus Two also don't have NFC which was considered a big deal in 2015 because of tap and pay is very popular in those times . OnePlus has ditched CyanogenMod and Developed its new OS called OXYGEN OS.
Oneplus X ( Oneplus also Forgot it )
Oneplus X is launched with Ceramic glass black and Amoled screen but it didn't sold very well . Making 2015 an year to forget for Oneplus
OnePlus 3 and 3T ( Great comeback)
With OnePlus 3 , Oneplus comeback stronger with another great product with AMOLED display this time and More optimised Oxygen OS.
OnePlus 3 and 3T sold really well .
OnePlus 5 & 5t ( OnePlus is now Renowned Brand)
OnePlus has Skipped Number 4 because of some Sentiment reasons in China culture.
OnePlus 5 and 5t is when people no longer considered Oneplus as a small brand anymore. OnePlus 5 is a hit but faced criticism for not Following 18:9 display Trend with less bezels . Then came OnePlus 5t and it's sold really well .
OnePlus 6 and 6t ( Form continues)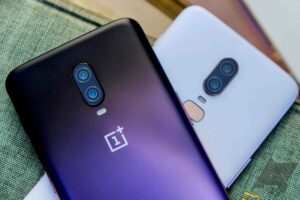 OnePlus 6 and 6t are favourite devices among Oneplus fans . It's a solid device . The sales are more than OnePlus 5 series and indicated a More growth of OnePlus brand . Especially Oneplus 6t is fan favourite and Got awards and accolades from many Reviewers and Tech critics .
OnePlus 7 pro ( The peak of OnePlus)
OnePlus 7 pro is a hit Among masses. Literally every Android Enthusiast has Kept an eye on OnePlus 7 pro .
The All screen , pop- up camera everything about the device is brilliant.
The price of OnePlus 7 pro is nearly ₹50,000 . This is when People are worried when OnePlus is Shifting away from being Affordable.
There is Cheaper option OnePlus 7 which is rebranded Oneplus 6t . That also Sold really well.
OnePlus 8 & 8 pro ( Entering into Flagship territory, Cameras are improved but Not a standout)
OnePlus 8 and 8 pro Released in Corona Lockdown period . OnePlus 8 is very good. But OnePlus 8 pro faced some black crush issues in display.
Cameras are improved to a certain extent but cannot come close to flagship level. It has ip rating and wireless charging .
OnePlus 7t ( An All-rounder)
OnePlus 7t is an instant hit because it's more affordable than OnePlus 7 pro and has more versatile camera .
OnePlus Nord ( Biggest hit of OnePlus)
OnePlus Nord is more affordable and biggest hit among Oneplus fans and general public. The sale numbers of it are so Huge .
OnePlus 8T ( A saviour device)
OnePlus 8t saved OnePlus Status of flagship killer category. OnePlus 8t is an instant hit and sold really well and saved OnePlus from The mediocre sales of OnePlus 8 & 8 pro .
OnePlus 9 & 9 Pro ( Most hyped, most controversial, Faced more criticism)
OnePlus has partnered with Hasselblad company to create a more accurate colors and dynamic range in their camera processing. OnePlus has hyped it too much and even compared to the Flagships like iphone 12 pro Max and S 21 ultra .
The optimisation of already Powerful and heating prone Snapdragon 888 is not done really well on launch.
OnePlus 9 pro faced heating Issues and the camera processing inconsistent in early stages.
Later with the frequent updates Oneplus Has fixed almost everything . Now the camera of OnePlus 9 pro after the updates is too good . Throttling and heat of cpu is controlled well.
OnePlus 9R ( most boring launch by OnePlus But a practical Device)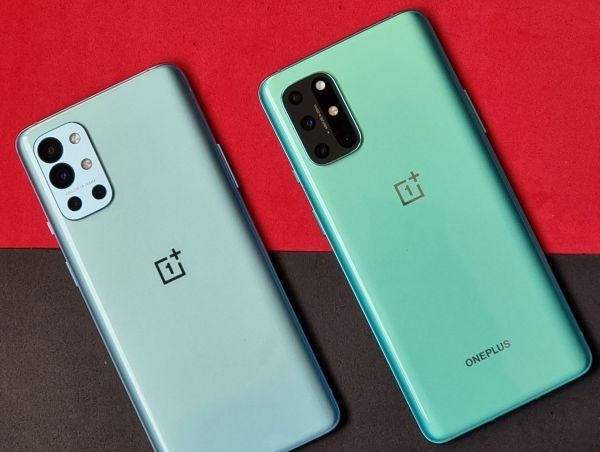 OnePlus 9R is basically a rebranded OnePlus 8T . It's sold only in india .
It also sold considerably well .
OnePlus Nord 2 ( A very good Device although some units had Battery blast issues)
OnePlus Nord 2 is the first Device Oneplus has used Mediatek chipset in their Smartphones. It has too good camera for the price with Sony imx 766 sensor . But OnePlus Nord 2 is always in the news with some units which faced battery blast issues. OnePlus remained silent and didn't released any statement regarding this . But the device has good enough sales and is a hit .
Since then  there are several mediocre launches by OnePlus .
OnePlus Ce 5g ( Mediocre Phone)
OnePlus Nord CE 2 ( Again a mediocre phone by OnePlus)
OnePlus Nord CE 2 Lite ( perishes among Competition)
OnePlus 10 R ( Rebranded Realme Gt Neo 3)
OnePlus 9RT and Oneplus 10 pro are the only devices which are good enough in 2022 to consider .
Upcoming Devices
OnePlus Nord 2T
OnePlus Nord 3
OnePlus 10 ultra (Rumoured )
How OnePlus has Changed
Carl pei Resigned from OnePlus around October 2020 . This created a lot of curiosity and doubts among Tech world and General public. Since then OnePlus is facing a steady decline both in image and with some mediocre launches .
Oxygen OS
Oxygen OS which is favourite for everyone is at peak in Oxygen OS 10 . After that Oxygen OS 11 is inspired from OneUi One-handed software approach. People got used to it even though some people are slightly disappointed about it .
Color OS Merge and Oneplus Joined Oppo
Then came a shock among Oneplus fans and users that OnePlus is now a sub brand of oppo and the oxygen OS is no longer Oxygen os it used to be. It's now more of a color OS. Most of the People are disappointed with Oxygen OS 12 update .
Benefits of Color os and Oppo merge
★Fast and Stable updates
★better Battery back-up
★more features and theme support
★Oppo inspired Camera processing
★Ui animations is smooth
Demerits of Color Os and Oppo Merge
★Original Oxygen OS stock feel is gone
★All the OnePlus Apps are slowly becoming Oppo apps
★Oxygen os 12 is exactly like Color os 12 . But Color os 12 Rom is more stable than Oxygen OS 12.
★No msm unbrick tools and less kernel sources which are actually useful for third party Rom developers
Can we Trust Oneplus Now ?
OnePlus is in transition phase and 2021 is a bad year for OnePlus regarding updates.. example OnePlus 7series oos11 , OnePlus 6series oxygen OS 11 , OnePlus8 and 9 series also has some bad updates which bricked devices( crashdump mode) and force reboots. L1 and L3 situation.
More people are installing custom roms because of bad Oxygen OS 11 updates and now Oxygen OS 12 updates.
OnePlus is officially sub-brand of oppo with improper Kernel sources , Bootloader unlock is there for present OnePlus, may gone in future . Gcam modders issues about oxygen os 12 with color os 12 base . Less custom Roms now than usual .
keeping it all aside Oneplus is still a good option to consider .
Under ₹25,000- Realme and Xiaomi has much better devices than OnePlus.
So OnePlus Nord CE , Nord CE 2, Ce2 lite are Not a standout.
₹25,000 to ₹50,000 – OnePlus is too strong in this market to beat. iQOO , Realme , Moto are trying Their best to catch up but OnePlus is doing it's best as always .
Above ₹50,000 – iphone and samsung are obvious choices . OnePlus coming third. So in flagship territory Oneplus has lot of work to do to even match samsung level .
So only Android smartphone manufacturer which is doing good than OnePlus is Samsung with its stable OneUi and longer software support, great cameras for price .
Things we hope OnePlus should do
★Bring back Stable and clean Oxygen OS software again
★Improve the camera performance Further
★Do not ditch Alert slider at all
★Continue with easy Bootloader Unlock
★Release Timely Software updates and Less Buggy Builds
★Don't Release too many smartphones like other Brands
★Don't Kill Custom ROM development at all which is also a plus point for OnePlus.
★Bring 90fps back in Bgmi or Pubg
★Do not Ditch Chargers in the name of Environment .
Conclusion
OnePlus is not dead or Rip and won't be in future also because it has backing of a big Oppo Company . It's in transition phase now and struggling. Samsung is doing Very good than OnePlus and Iqoo and realme also is so Close to capture Oneplus Market share in 25k- 50k segment .
SO we can still buy OnePlus phones but Buy only Good Oneplus phones .
OnePlus providing 3years of OS updates for Flagship series and R or T variants .
2year OS updates for Nord series.
1 year OS update for Nord Ce variants . We have to see whether Oxygen os 13 will be as good as they claim . Lets Hope Oneplus will be as good as it used to be 2years ago.