ColorOS 13 beta 4 based on Android 13 is now available for Oneplus 9 & 9 pro – Download Links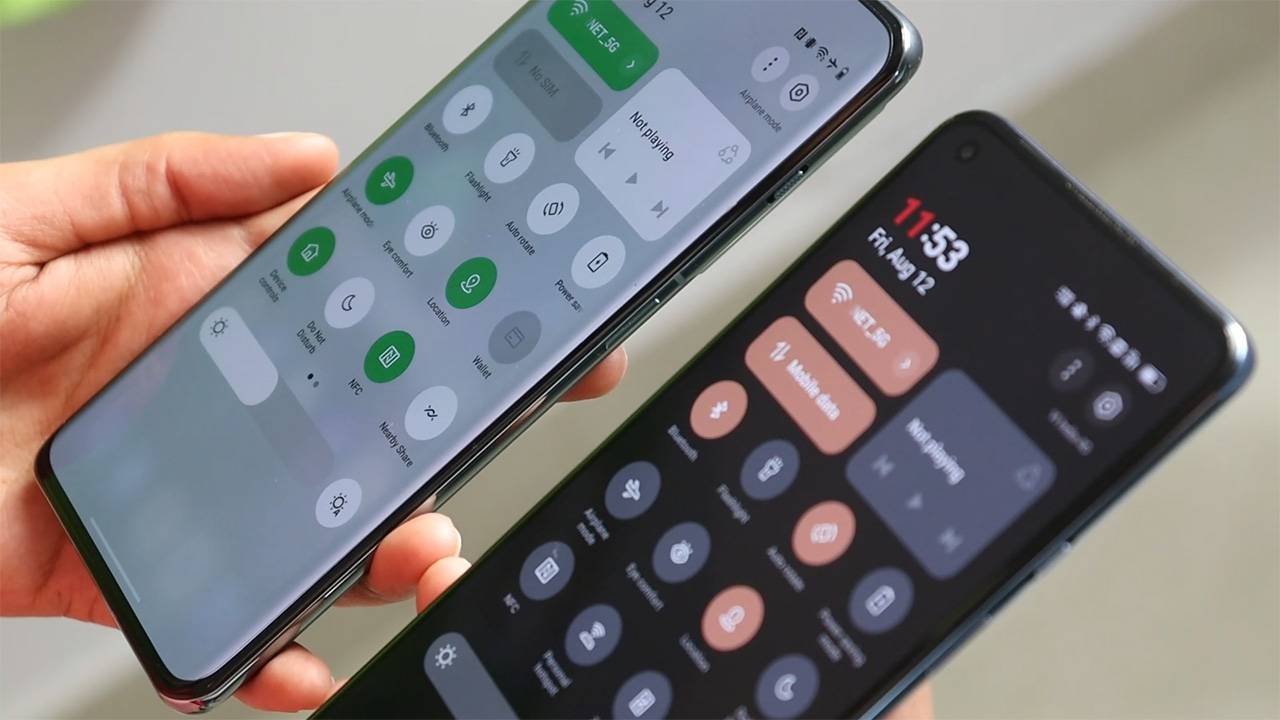 Are you a Oneplus 9 or 9 Pro owner? Next, we have some positive news to share with you all. Oneplus 9 and 9 Pro users can now download ColorOS 13 close beta 4 files, which are based on Android 13.
What is Close Beta?
Since close beta updates are only intended for testing and are only distributed to participants in the program, they are not advised for general usage. If the device is damaged as a result, the device will no longer be covered by warranty, and repairs may be rejected by the official. Installing the Close beta is risky, so attempt it at your own risk.
My YouTube username is Techibee, and my name is Ashok. I've been creating videos for YouTube for the past six years in addition to writing blogs for the past four. The fourth Close beta of ColorOS 13, which is based on Android 13, will be made available to you today on this site for the Oneplus 9 and 9 Pro.
OxygenOS 13 Open Beta (OB) 2 for the OnePlus 10 Pro is now available! Compared to the original OB, we offer additional useful features that we hope you'll like using. For more information about OxygenOS 13, watch this video. If you want to get OxygenOS 13 open beta 2 for the Oneplus 10 Pro, click here for the necessary files.
Also read: Oneplus 9 & 9 pro gets first open beta of ColorOS 13
What is ColosOS 13 for Oneplus Smartphones?
Oneplus devices use a distinct operating system called ColorOS. Every Oneplus smartphone comes with OxygenOS in all other nations besides China, where access to Google services is restricted. As a result, Oneplus offers ColorOS, a distinct operating system for China that does not include Google services. We can simply install ColorOS on a few Oneplus Global devices without any problems.
How to Install ColorOS 13 on Oneplus 9 & 9pro?
Make Sure the device is running OxygenOS 12.1 version C.47
Oneplus Local update app: Download from Telegram – Official Link
Download ColorOS 13 files for your particular device & Place that specific file in the root directory of Internal storage.
After that open the local update, Oneplus local update app tap on the gear icon in the right top corner & select ColorOS 13 beta 4 files.
After the upgrade is complete, click Restart.
Enjoy COLORSOS 13.
Download ColorOS 13 Close beta 4 for Oneplus 9 & 9 pro
Official Server links use the 1DM app from the play store to download the file with better speed
Related Articles: ColorOS 13 for Oneplus 8, 8 pro & 8T
If you like our article then follow us on Google news, and Instagram, or join our Telegram Group. For the latest TechNews and Reviews, follow Techibee on Twitter and Facebook, and subscribe to our Youtube channel.
For More Such Updates Follow Us On – Telegram, Twitter, Google News, WhatsApp and Facebook
Custom Refresh Rate Option for Apps Now Available in OnePlus 11 with ColorOS 14
Currently, OnePlus devices offer users the option to set their smartphone screen refresh rate to either High (120Hz) or Standard (60Hz) through the device settings.
However, Ashok Mor recently highlighted a new feature which is a custom refresh rate setting option for individual apps. This allows users to assign a specific refresh rate to a chosen app. This feature is exclusive to the OnePlus 11 running ColorOS 14, as you can see in the screenshot available in the below tweet.
There is growing anticipation that this feature might be coming into the OxygenOS 14 update. If this feature comes with OnePlus devices running the OxygenOS 14 update, this improvement could prove to be even more beneficial than the existing settings.
For More Such Updates Follow Us On – Telegram, Twitter, Google News, WhatsApp and Facebook
OPPO Reno 8 Pro Gears Up for ColorOS 14 Closed Beta Test: Here's What You Need to Know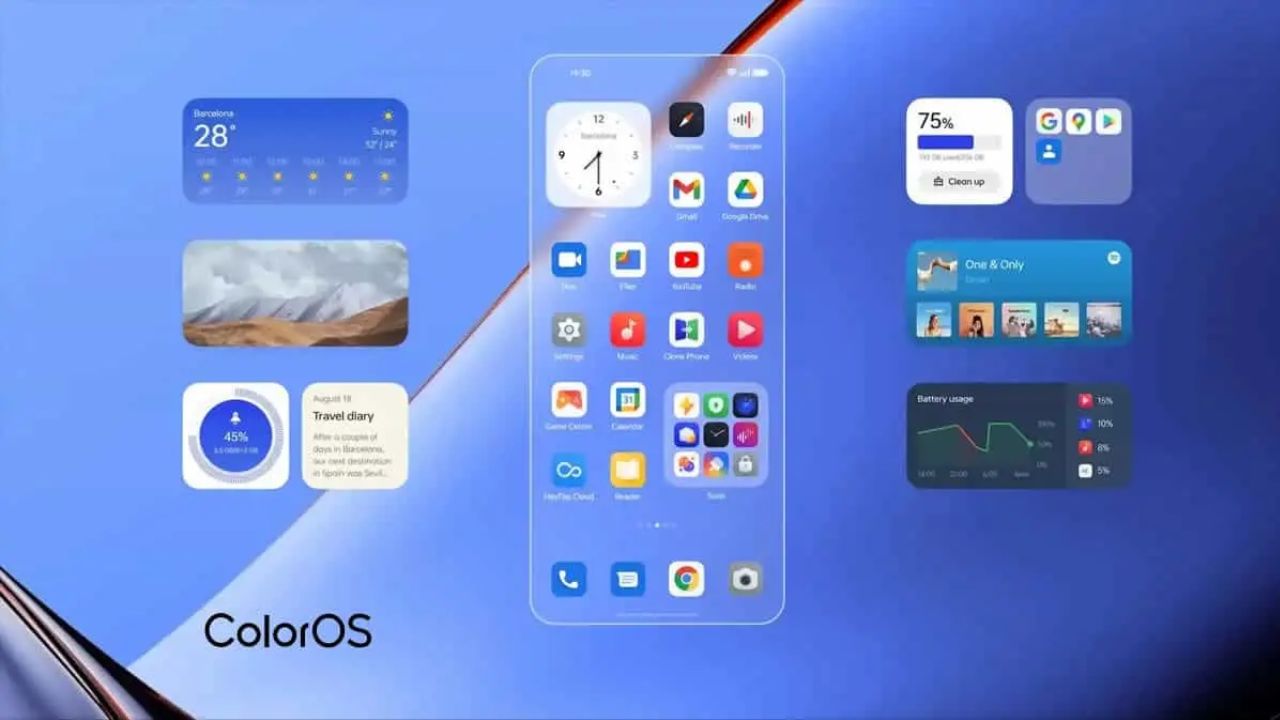 OPPO has initiated a closed beta program for the Oppo Reno 8 Pro model to test the much-anticipated ColorOS 14, based on Android 14. The company is only going to invite a limited number of users to experience the new features of the major upcoming update.
Limited Participation
OPPO is limiting this beta program to 200 Oppo Reno 8 Pro users from India. The move aims to facilitate rigorous testing of the software's new features and capabilities, ensuring a smoother transition during the official release.
Pre-Requirements for Beta Testing
There are certain preconditions users need to meet to participate in the beta testing. Specifically, users must install the ColorOS build designated as CPH2357_13.1.0.580 (EX01) to be eligible for the new Beta version. If the current application window closes, applicants will have to wait for the next round of beta testing opportunities.
Application and Downloading Process
To apply, go to Settings on your device, tap on 'About Device,' followed by 'Trial Versions' at the top of the screen. Here you'll spot the term 'Alpha.' After filling in your details and tapping on it, a Telegram group link will appear. Click 'Apply Now' to complete the application process.
Once you've successfully cleared the application round, you can download the beta version by revisiting the 'About Device' section.
Known Issues with the Beta Version
Early adopters should be aware of potential hiccups with the Beta version, such as:
Inaccurate display of used storage space
An abrupt return to the desktop when long-pressing '1' on the dialer
Decimal places not displayed for charging icons with the Super Flash charger
Possibility of phone ringing with no incoming call
Risks of encountering a black screen when swiping through recent apps
Inconsistencies in the Long Screenshot feature on the Weather Warning page
Album Photos potentially not displaying in the correct order
Difficulties in deleting newly-taken photos from the album
Lack of vibration in the Aquamorphic theme ringtone
For More Such Updates Follow Us On – Telegram, Twitter, Google News, WhatsApp and Facebook
ColorOS 13.1 Update: OnePlus Devices that Received Latest Android 13-Based Upgrade
Oppo's ColorOS 13.1 update, based on Android 13, has been making its way to eligible OnePlus and OPPO smartphones, bringing a host of new features and enhancements. The update has already been rolled out to a majority of compatible OnePlus devices, with the brand continuing to expand its availability across more models. Let's take a look at the list of devices that will receive the ColorOS 13.1 update in June 2023.
OnePlus, a subsidiary of Oppo, has been at the forefront of delivering a seamless user experience on its smartphones. The ColorOS 13.1 update is a testament to this commitment, introducing a range of intelligent and efficient features designed to enhance the overall user experience and productivity.
Exclusive ColorOS 13.1 Features
Some of the notable features included in the ColorOS 13.1 update are auto-connect, customized Omoji, TalkBack, Simple mode, Championship mode, and Music control mode for Game Assistant. These features aim to provide users with greater convenience, personalization, and improved gaming capabilities.
List of OnePlus Devices Updated with ColorOS 13.1
Here's the updated list of OnePlus devices that have received the ColorOS 13.1 update:
OnePlus 11 Series
OnePlus 10 Series
OnePlus 9 Series
OnePlus 9
OnePlus 9RT
OnePlus 9R
OnePlus 8 Series
OnePlus 8 Pro
OnePlus 8
OnePlus 8T
Oneplus Ace 2 Series
OnePlus Ace 2V
OnePlus Ace 2
OnePlus Ace Series
OnePlus Ace Pro
OnePlus Ace Pro Yuanshen Limited Edition
OnePlus Ace
OnePlus Ace Racing Edition
Owners of the aforementioned OnePlus devices can now enjoy the latest ColorOS 13.1 update, which brings a plethora of new features and improvements to their smartphones. This update is expected to enhance the overall user experience, improve system stability, and optimize device performance.
If you own one of the eligible OnePlus devices listed above, make sure to check for the ColorOS 13.1 update in your device's settings. Keep in mind that software updates are typically rolled out in phases, so it may take some time before it reaches all devices.
With ColorOS 13.1, OnePlus continues to prioritize user satisfaction by delivering timely updates and innovative features. The company's commitment to providing a seamless and enjoyable smartphone experience remains evident as it strives to meet the evolving needs of its users.
We have also recently made a video where we installed the ColorOS 13.1 on OnePlus 9. You can give a look on ColorOS features:
For More Such Updates Follow Us On – Telegram, Twitter, Google News, WhatsApp and Facebook