Global Esports Welcomes Harmandeep "Mavi" Singh to their BGMI Lineup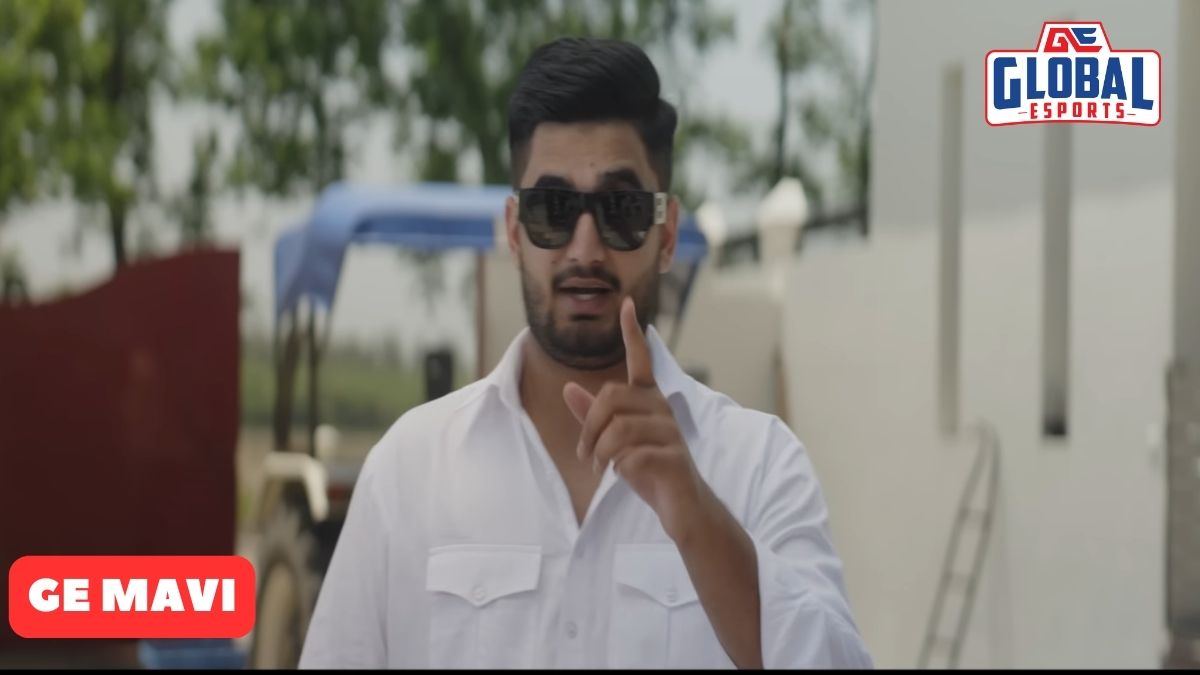 In a major announcement that has sent ripples through the gaming community, Global Esports (GE) has revealed the addition of renowned Indian player Harmandeep "Mavi" Singh to their Battlegrounds Mobile India (BGMI) lineup. This news has been met with excitement among fans who anticipate seeing the "Mavi effect" once again.
He will be called GE Mavi in BGMI
The announcement was initially made by a subscriber of Global Esports, who expressed their belief that this could be the biggest announcement since BGMI's comeback. Speculation about GE's dominance resurfaced with the anticipation of Mavi's inclusion in the team.
Global Esports took to Instagram to officially introduce Mavi to the GE family. Born on November 29, 2000, Mavi is a highly skilled Indian player who will now represent Global Esports in competitive BGMI tournaments. He was previously associated with 8Bit Creatives, a talent management agency.
Mavi's impressive track record includes a notable achievement in 2020 when he participated in the PUBG Mobile World League 2020: East as a member of Orange Rock. The team emerged victorious, securing a substantial prize of $55,000. Mavi's exceptional leadership skills as an in-game leader (IGL) were widely recognized during that time. However, he eventually decided to part ways with Orange Rock in pursuit of joining a more formidable team.
Now, Mavi returns to the competitive esports scene with a determination to dominate in BGMI. With his strategic prowess and experience, he is poised to make a significant impact on Global Esports' performance in the game.
About Global Esports
For those unfamiliar with Global Esports, it is regarded as Asia's fastest-growing professional esports organization. With a player-first approach and a strong focus on content creation, GE boasts teams across the globe participating in various titles such as Counter-Strike: Global Offensive (CSGO), DOTA 2, Fortnite, Overwatch, PUBG, Rainbow Six Siege, and Apex Legends. The addition of Mavi to their BGMI roster further solidifies their commitment to excellence in the gaming world.
Global Esports recently bid farewell to their previous BGMI lineup, making way for Mavi to take charge and assemble a formidable team. The esports community eagerly awaits the unveiling of Mavi's chosen teammates as they prepare to compete in upcoming BGMI esports tournaments.
As the esports scene continues to thrive, Mavi's arrival at Global Esports has sparked immense anticipation and excitement. With his exceptional skills and the support of his new team, it remains to be seen how he will leave his mark on the competitive landscape of BGMI. Fans and enthusiasts will undoubtedly be keeping a close eye on Global Esports' journey with Mavi at the helm, eagerly awaiting their next triumphs in the world of BGMI.
For More Such Updates Follow Us On – Telegram, Twitter, Google News, and Facebook