Google Pixel 7a Wallpapers: Download Now!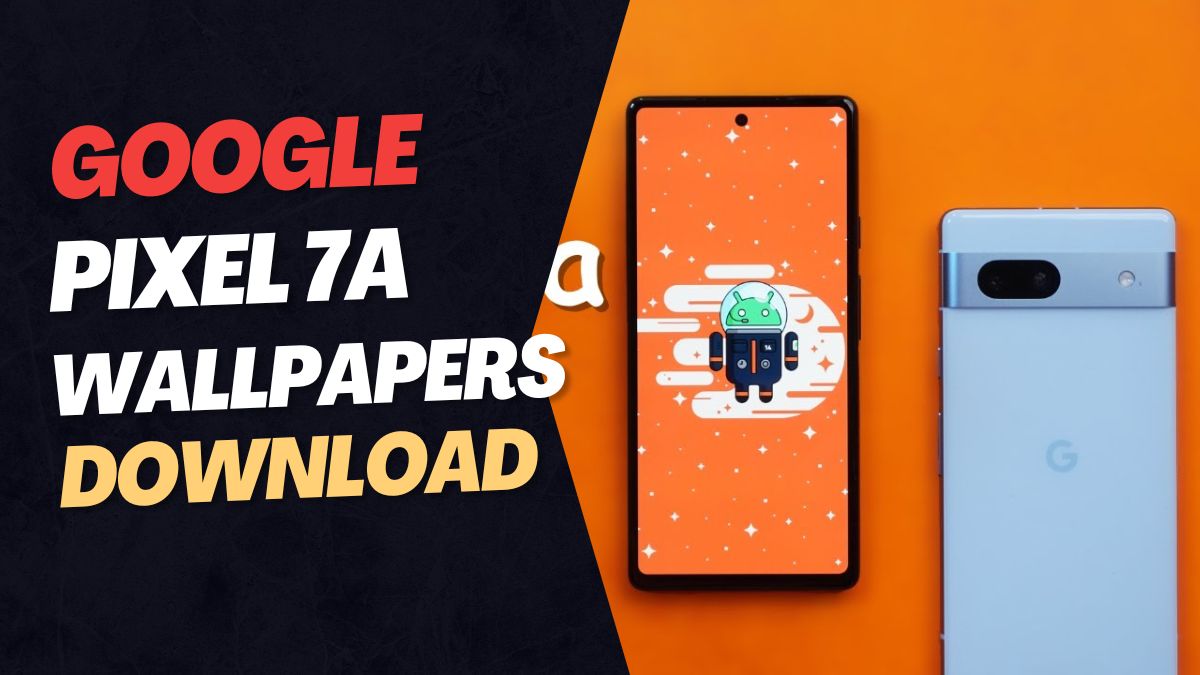 Google's highly anticipated mid-range smartphone, the Pixel 7a, has officially made its debut in India and other global markets. With notable upgrades over its predecessor, the Pixel 6a, such as the powerful Tensor G2 chipset, a 90Hz display, and improved cameras, the Pixel 7a aims to deliver an enhanced user experience.
Featuring a vibrant 6.1-inch OLED display, the Google Pixel 7a boasts a smooth 90Hz refresh rate and a Full HD+ screen resolution with HDR support. The display is further protected by Corning Gorilla Glass 3 and offers the convenience of an Always-on-Display (AOD) functionality.
To complement its cutting-edge features, Google has curated a collection of exquisite stock wallpapers exclusively for the Pixel 7a. A total of 12 wallpapers are included, with each design showcasing a captivating feather theme. The wallpapers are thoughtfully divided into four color variations, each offering a dark and a light option. Among the color variants is the highly sought-after Coral theme, which has garnered immense popularity among Pixel users.
These meticulously crafted wallpapers are designed to enhance the visual aesthetics of the Google Pixel 7a and allow users to personalize their device with a touch of elegance. Whether you prefer a light or dark background, the Pixel 7a's stock wallpaper collection offers a diverse range of options to suit every taste.
As enthusiasts of the Pixel series ourselves, we recently acquired a Google Pixel 7a through Flipkart, one of India's leading e-commerce platforms. The device arrived pre-installed with the latest Android 13 operating system, providing users with the latest software enhancements and features.
For a preview of the stunning feather-themed wallpapers available on the Google Pixel 7a, refer to the images provided below:
Download Google Pixel 7a Wallpapers [FHD+]
The collection of stunning feather-themed wallpapers designed for the Google Pixel 7a showcases a resolution of 1080 x 2400 pixels, ensuring optimal clarity and detail on the device's vibrant display. These wallpapers are conveniently available in PNG format, making it easy for users to set them up as their device's wallpaper using the default wallpaper picker.
You can find the download links down below:
Also read:
If you like our article, follow us on Google News and Instagram, or join our Telegram Group.
For More Such Updates Follow Us On – Telegram, Twitter, Google News, WhatsApp and Facebook
Nothing Phone (2) Stock Wallpapers Leaked Prior to Official Launch: Download Now!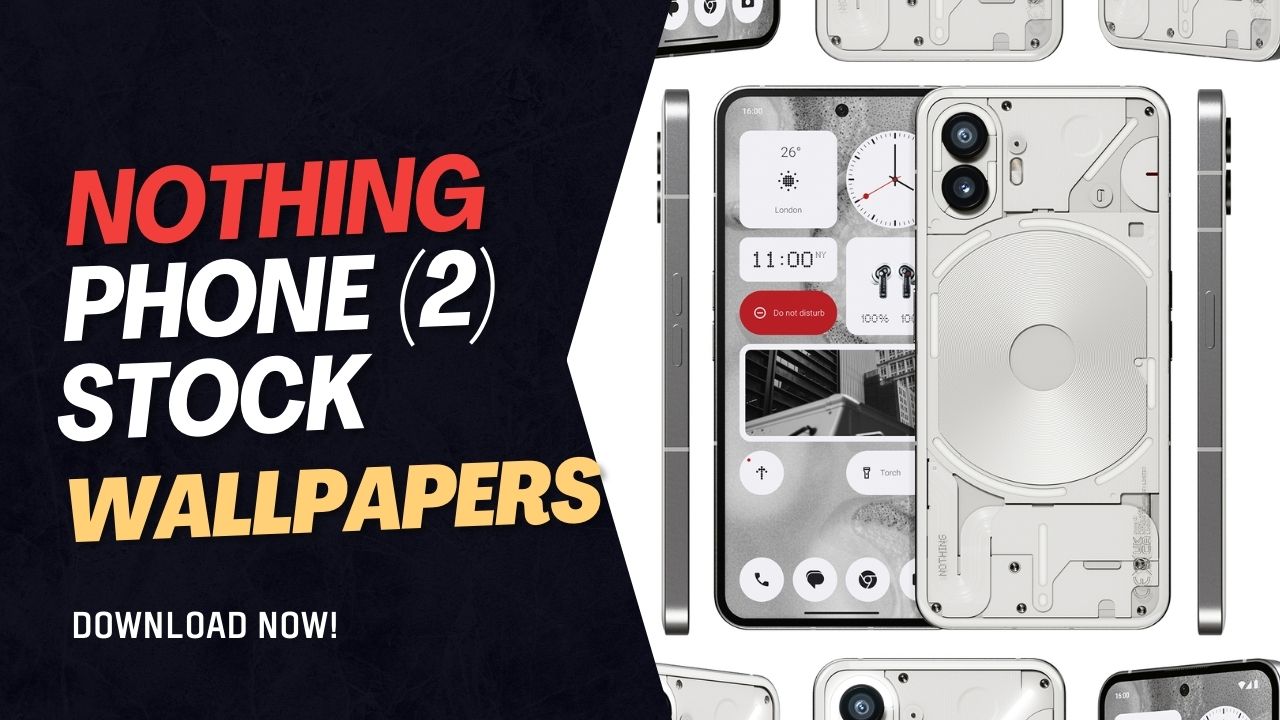 With the highly anticipated launch of the Nothing Phone (2) just around the corner, tech enthusiasts and smartphone lovers are buzzing with excitement. In a surprising turn of events, a Twitter user by the name of Kamila has shared a treasure trove of leaked stock wallpapers from the upcoming Nothing Phone (2), offering a glimpse into the visual aesthetics of the highly anticipated device.
Nothing, the brainchild of CEO Carl Pei, has been steadily building anticipation for its latest flagship smartphone. Set to be officially unveiled on July 11, the Nothing Phone (2) is expected to deliver significant improvements over its predecessor, particularly in the areas of camera capabilities and chipset performance.
Nothing Phone (2) Stock Wallpapers
Thanks to the generosity of Kamila, who leaked the stock wallpapers on Twitter, users can now download these stunning high-quality images and use them as backgrounds on their devices. The leaked wallpapers showcase the attention to detail and visual finesse that can be expected from the upcoming Nothing Phone (2).
The leaked stock wallpapers from the Nothing Phone (2) come in a resolution of 1242×2760 pixels, ensuring optimal display quality on a variety of smartphones. This guarantees that users need not worry about the wallpapers appearing pixelated or stretched on their devices.
Whether you prefer minimalist designs, vibrant landscapes, or abstract artwork, the collection of leaked wallpapers from the Nothing Phone (2) offers a diverse range of options to suit every taste. From serene nature scenes to striking geometric patterns, there is something for everyone among the assortment of wallpapers.
To download these captivating wallpapers, users can simply click on the provided links below and save them directly to their devices. Once downloaded, they can easily set their favorite wallpaper as the background on their smartphones, adding a touch of elegance and personality to their everyday mobile experience.
Download Nothing Phone (2) Stock Wallpapers [FHD+]
You can conveniently download the stock wallpapers from either Telegram or Google Drive.
As the official launch of the Nothing Phone (2) approaches, these leaked wallpapers serve as a tantalizing glimpse into what lies ahead. With the promise of improved camera capabilities and advanced chipset technology, the Nothing Phone (2) is shaping up to be a device that blends style and substance seamlessly.
For now, tech enthusiasts can satiate their curiosity and style their devices with these leaked wallpapers, heightening their anticipation for the official unveiling of the Nothing Phone (2) on July 11.
For More Such Updates Follow Us On – Telegram, Twitter, Google News, WhatsApp and Facebook
Google Pixel Tablet Wallpapers Now Available to Download!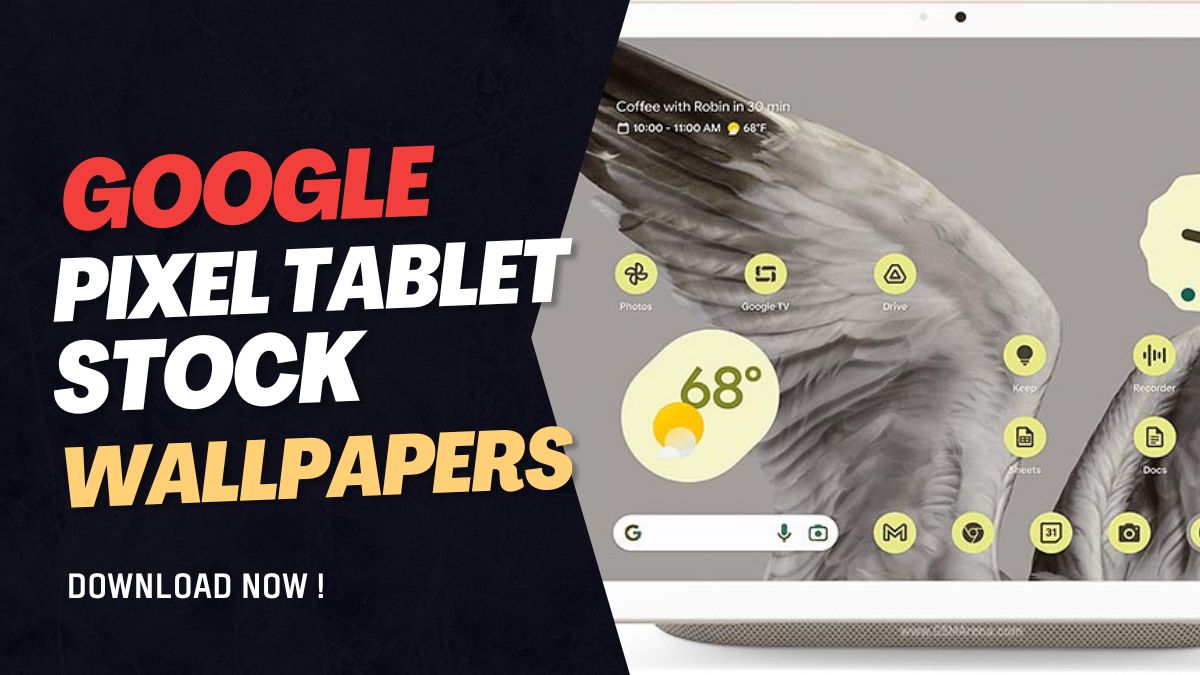 After a five-year hiatus, Google has made a triumphant return to the tablet market with the highly anticipated unveiling of the Google Pixel Tablet. First introduced at the company's annual developer conference last year, the official announcement finally took place during this year's I/O event. As enthusiasts eagerly await the tablet's arrival, one aspect that stands out is the collection of stunning built-in wallpapers exclusive to the Pixel Tablet.
Google Pixel Tablet Specs
The Google Pixel Tablet offers a captivating visual experience, with a large 10.95-inch LCD panel boasting a resolution of 2560 x 1600 pixels and featuring an anti-smudge coating. Powered by Google's powerful Tensor G2 processor and fortified with a Titan M2 security chip, the Pixel Tablet runs on Android 13 and guarantees five years of updates.
Providing ample storage options, the Pixel Tablet is available in 128GB and 256GB variants, complemented by 8GB of RAM. The tablet is equipped with an 8MP fixed-focus camera sensor both at the front and the back, ensuring optimal photography capabilities. Security measures include a fingerprint scanner integrated into the power button. Additionally, the tablet features a 27-watt-hour battery supporting 15W charging speeds. Users can choose from three elegant color options: Porcelain, Hazel, and Rose.
Google Pixel Tablet Wallpapers
The highlight of the Pixel Tablet experience lies in its exclusive collection of wallpapers. Continuing the tradition established by previous Pixel devices, the tablet showcases a bird feather theme that perfectly complements the device's aesthetics. The collection consists of eight striking backgrounds, offering both dark and light mode variants. Each wallpaper has been meticulously designed to harmonize with the tablet's color palette, resulting in a seamless and visually captivating user experience.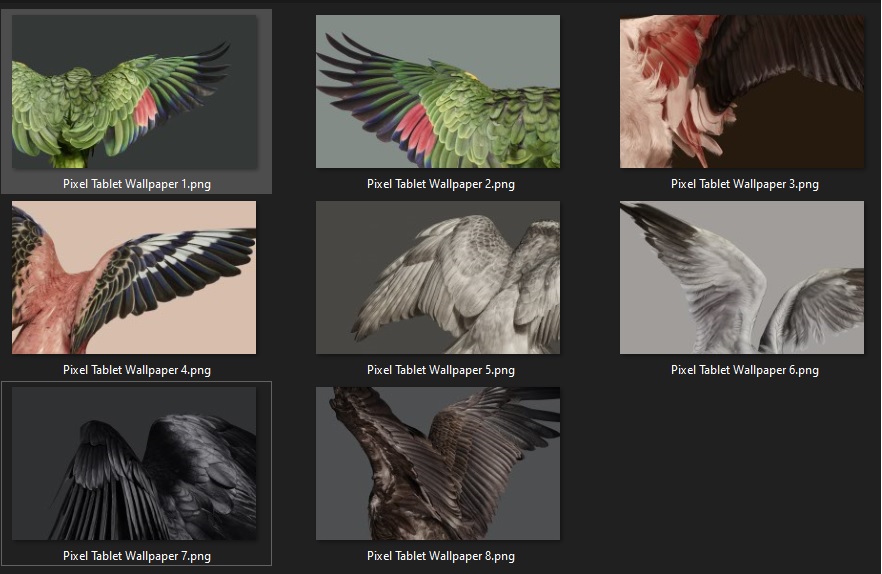 All of these exquisite wallpapers are available for download in a resolution of 2560 X 1600 pixels, ensuring their optimal display on the Pixel Tablet's high-quality screen. Whether users prefer a dark or light aesthetic, the selection provides a diverse range of options to personalize their tablet's home screen.
As the Pixel Tablet marks Google's return to the competitive tablet market, the inclusion of these remarkable wallpapers further emphasizes the company's commitment to providing a visually immersive and customizable user experience. With the combination of its impressive specifications and alluring built-in wallpapers, the Pixel Tablet promises to captivate tech enthusiasts and art aficionados alike.
Download Google Pixel Tablet Wallpapers [FHD+]
To download the Pixel Tablet wallpapers and embark on a visually stunning journey, we have conveniently provided the links below. You can access the wallpapers either through Google Drive or Telegram. Immerse yourself in the breathtaking beauty of these meticulously crafted backgrounds, specially designed to complement the Pixel Tablet's vibrant display.
For More Such Updates Follow Us On – Telegram, Twitter, Google News, WhatsApp and Facebook
Google Introduces Emoji Workshop Wallpaper App in Android 14 Beta 3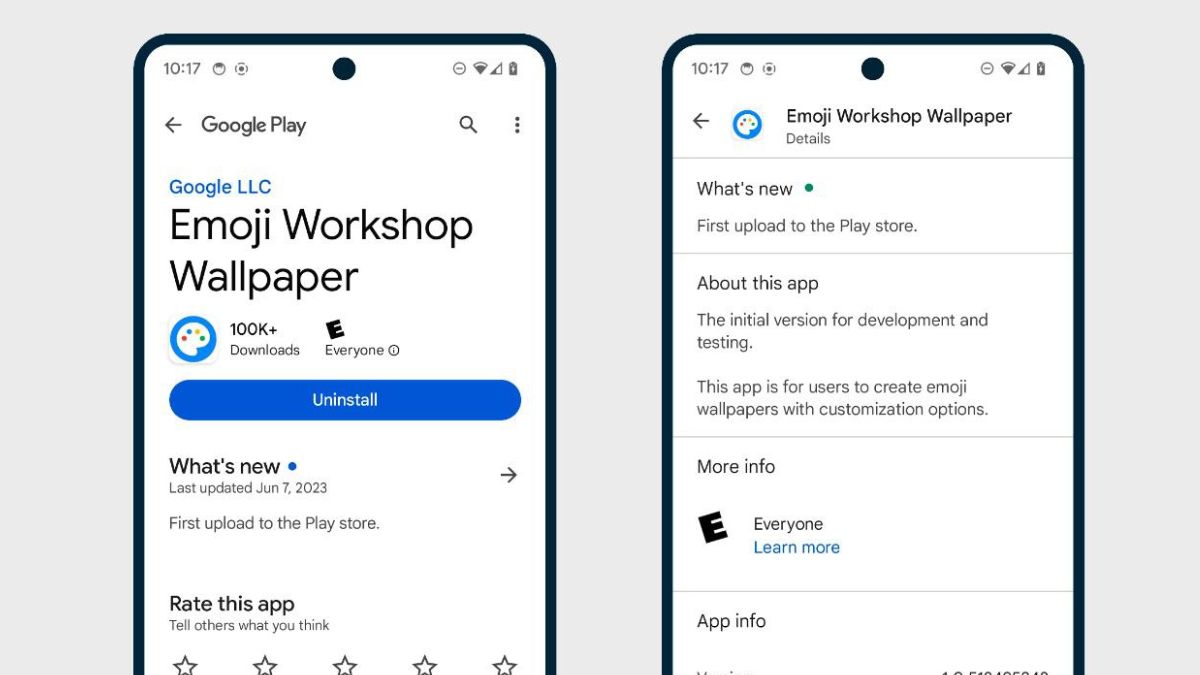 Emojis have become an indispensable part of our digital conversations, adding a touch of fun and expressiveness to our messages. Taking this experience to the next level, Google has unveiled an exciting feature called Emoji Wallpaper in Android 14 Beta 3. This feature allows users to create unique and personalized wallpapers using their favorite emojis, adding a delightful touch to their Android devices.
What is Emoji Workshop Wallpaper app?
The Emoji Workshop Wallpaper app, featured in the latest Android 14 Beta 3 release, showcases an advanced version of the Emoji Wallpaper that Google had previously teased. This visually stunning and interactive live wallpaper application enhances the overall user experience, making the Android device truly personalized and engaging.
Setting up the Emoji Wallpaper is a simple process that allows users to express their creativity and individuality. By following a few easy steps, users can transform their device's homescreen and lockscreen with vibrant and animated emoji wallpapers.
To access the Emoji Workshop Wallpaper app, users can download the latest Emoji Workshop APK from the Android 14 Beta 3 release. The APK file can be easily installed on Android devices, granting users the ability to set both static and live emoji wallpapers.
Key Features of Google's Emoji Wallpaper in Android 14:
Personalization: Users can customize their devices by selecting their favorite emojis to create wallpapers that reflect their personality and mood.
Creativity: The Emoji Workshop Wallpaper app offers a fun and creative way to design unique wallpapers, ensuring that no two devices will have the same look.
Ease of Use: Creating a custom wallpaper with the Emoji Wallpaper app is relatively simple, allowing users to effortlessly set their creations on both the homescreen and lockscreen.
As Android users continue to seek personalized experiences, Google's Emoji Workshop Wallpaper app presents a delightful and interactive solution. By embracing the expressive power of emojis, users can inject a sense of playfulness and individuality into their daily smartphone interactions.
With the availability of Android 14 Beta 3, enthusiasts and emoji aficionados can now explore the Emoji Workshop Wallpaper app firsthand. By downloading the latest Emoji Workshop APK, Android users gain access to a world of creativity, empowering them to redefine the look and feel of their devices.
As the digital communication landscape evolves, Google remains at the forefront of innovation, continuously introducing exciting features to enhance user experiences. The Emoji Workshop Wallpaper app is yet another testament to the company's commitment to delivering cutting-edge customization options to its Android user base.
So, why settle for a generic wallpaper when you can create your own personalized emoji masterpiece? Download the Emoji Workshop APK today and unlock a world of creative possibilities on your Android device.
Download Emoji Workshop Wallpaper APK to Customize Your Android Device
Get your hands on the latest Emoji Workshop Wallpaper APK from Android 14 Beta 3, exclusively compatible with Pixel devices running Android 13 or later.
Create Your Own Emoji Wallpaper with These Easy Steps
Creating your personalized Emoji Wallpaper in Android 14 is a breeze. Just follow these straightforward steps:
Navigate to Settings > Wallpaper & Style > Wallpaper. OR long-press on the home screen and select wallpaper.
Tap on Emoji Wallpaper.
Choose your desired emojis to feature on your wallpaper.
Select a captivating pattern that complements your chosen emojis.
Customize the color theme to suit your preferences.
Finally, tap on Set Wallpaper to apply your unique creation.
Note: The Emoji Workshop APK is specifically available for Android 14 Beta 3 and may require additional updates or compatibility adjustments for different Android versions.
For More Such Updates Follow Us On – Telegram, Twitter, Google News, WhatsApp and Facebook