Here are List of Samsung Devices Eligible for OneUI 6.0 Android 14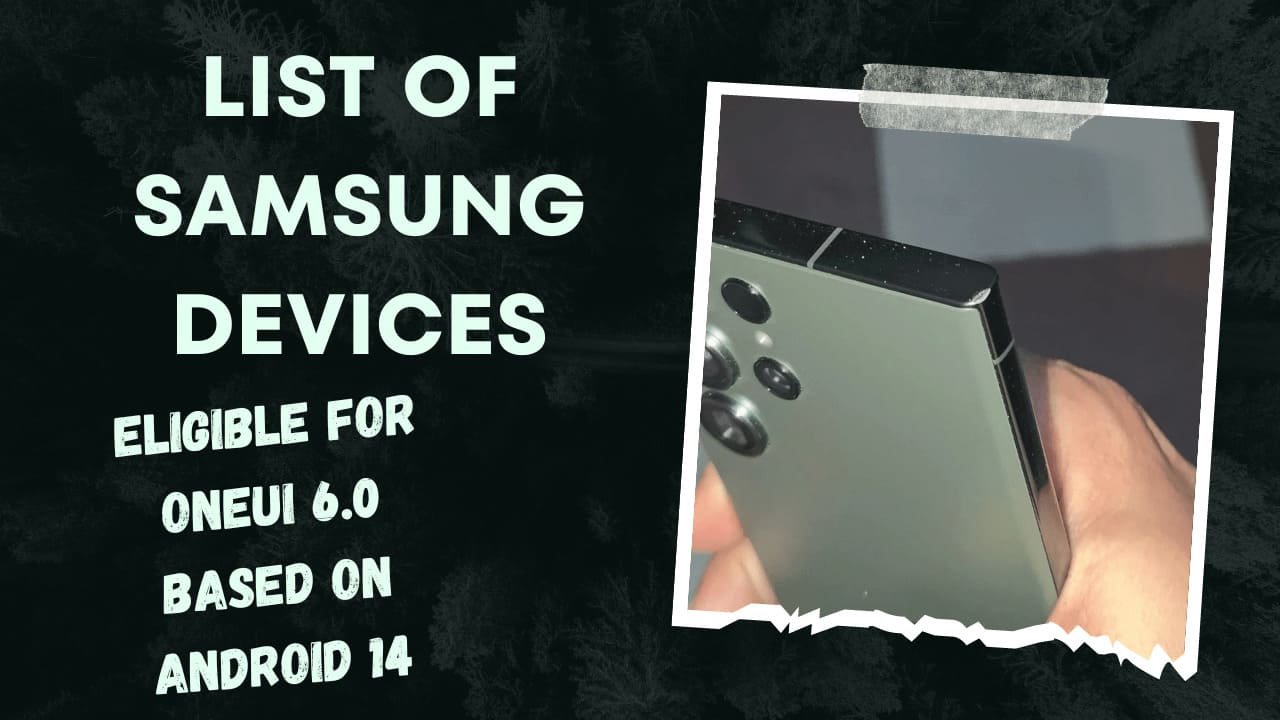 The company launches its own One UI beta program every year. We can expect this year's beta program to go live in the third quarter. As is always the case, a new Android OS upgrade is accompanied by a new One UI version, and Android 14 will be coupled with One UI 6.0. Samsung has streamlined its software update policies so it's easy to figure out which devices will get the Android 14 One UI 6.0 update. There are many devices that are now eligible for four Android OS upgrades. This means that even modes that are up to three years old will receive the update. 
It 
is 
simple 
to 
determine 
which 
devices 
will 
receive 
the 
Android 
14 
One 
UI 
6.0 
update 
because 
Samsung 
has 
simplified 
its 
software 
update 
policies. 
Several 
devices 
are 
now 
eligible 
for 
four 
updates 
to 
the 
Android 
operating 
system. 
This 
implies 
that 
the 
upgrade 
will 
be 
applied 
to 
modes 
that 
are 
up 
to 
three 
years 
old. 
To 
determine 
if 
your 
device 
is 
included, 
look 
at 
the 
list 
below.
Samsung Galaxy S Series
Samsung Galaxy S23
Samsung Galaxy S23 +
Samsung Galaxy S23 Ultra
Samsung Galaxy S22
Samsung Galaxy S22 +
Samsung Galaxy S22 Ultra
Samsung Galaxy S21
Samsung Galaxy S21 +
Samsung Galaxy S21 Ultra
Samsung Galaxy S21 FE (Fan Edition)
Samsung Galaxy Xcover Series
Samsung Galaxy Xcover 6 Pro
Samsung Galaxy Z Series (Fold and Flip)
 Galaxy Z Fold 4
Galaxy Z Flip 4
Galaxy Z Fold 3
Galaxy Z Flip 3
Samsung Galaxy A Series
Samsung Galaxy A73
Samsung Galaxy A72
Samsung Galaxy A53
Samsung Galaxy A52 (A52 5G, A52s)
Samsung Galaxy A33
Samsung Galaxy A23
Samsung Galaxy A14
Samsung Galaxy A13
Samsung Galaxy A04s
Samsung Galaxy M Series
Samsung Galaxy M53 5G
Samsung Galaxy M33 5G
Samsung Galaxy M23
Samsung Galaxy Tabs
Samsung Galaxy Tab S8 Ultra
Samsung Galaxy Tab S8+
Samsung Galaxy Tab S8
Also Read: Nothing OS 1.5.3 HOTFIX rolling out Nothing Phone (1) based on Stable Android 13
If you like our article then follow us on Google News, and Instagram, or join our Telegram Group. 
For More Such Updates Follow Us On – Telegram, Twitter, Google News, WhatsApp and Facebook
Here is a list of devices that are eligible for OxygenOS 13.1 update with Bloatwares and Some Expected Features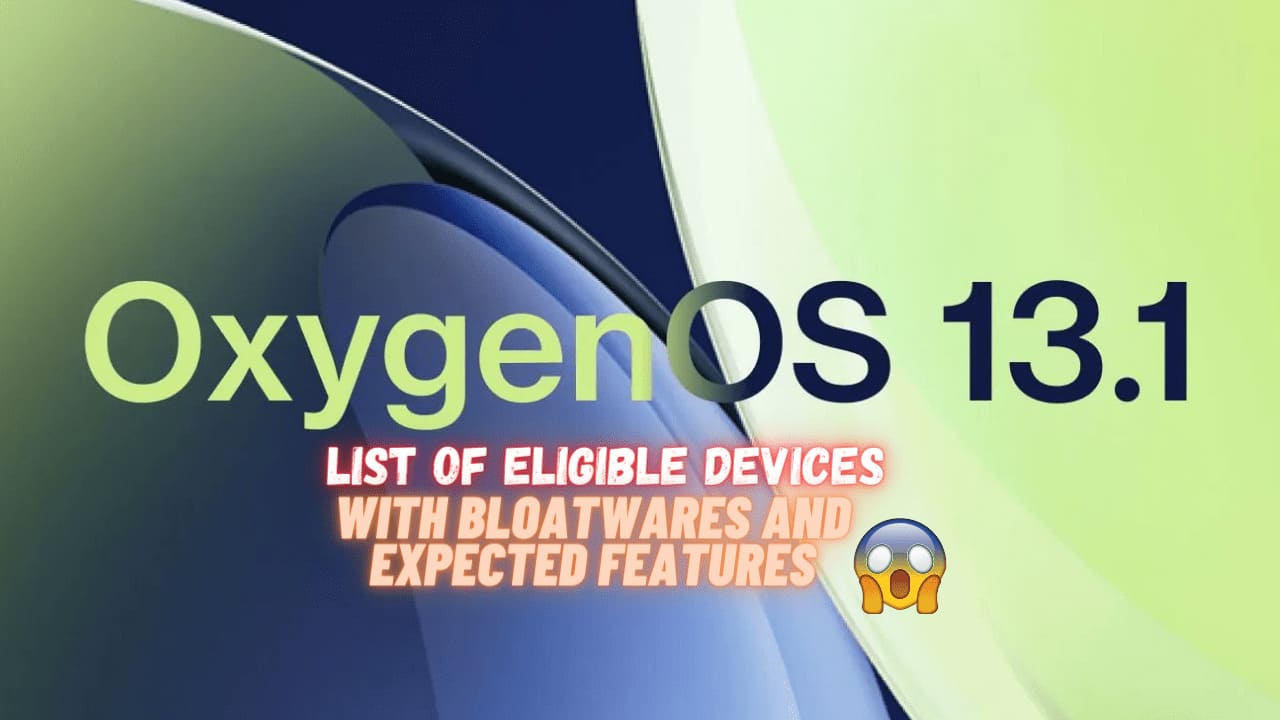 People are waiting for the 13.1 Update. Finally. OnePlus officially announced for Oxygen 13.1 update on 4 April. 2023. The first device that comes with OxygenOS 13.1 out of the box is OnePlus Nord CE 3 Lite.
What are the Changes?
There are no major changes. Only some minor changes have been done.
Some changes we can expect after this update:
Calculator app Easter Egg: The first change we can expect is the Easter Egg in the Calculator App.
Before OxygenOS 13. When we write 1+= We can see the easter egg of Never Settle (as shown below) But it has been removed in OOS 13.
ONEPLUS New Easter Egg | ONEPLUS calculator trick | Oneplus easter egg in calculator 😍 pic.twitter.com/90LnU2pd2e

— Kshitiz Jangra (@kshitizz022) September 10, 2022
Battery Health: We can expect the Battery Health feature in the Battery section like OnePlus 11 Series and iPhones. It is one of the most beneficial features for people who bought second-hand OnePlus devices.
Lock Screen: We can also expect some customization features in the Lock Screen with OxygenOS13.1
Per-App Language: We can expect this feature as this is available in Stock Android 13 provided by Google. With this feature, we can use different languages in Different Apps. If you want to know more about this feature then read this.
Improve Themed Icons: As we all know themed icons are not supported by most third-party apps. But we can expect the themed icons for the apps after OOS 13.1
Better Connectivity: We can expect better connectivity of Bluetooth devices, Wi-Fi, and Internet Connectivity.
New Interface while connecting Bluetooth Earbuds, and Headphones: we can expect a new interface when we connect the earbuds.
Improvements in gestures and motions: We can expect new gestures or improvements in the Gestures after this OOS 13.1 Update.
Hot Apps and Oppo's ColorOS Browser in OxygenOS 13.1?
We may get Bloatwares In OOS 13.1 As seen in OnePlus Nord CE 3 Lite. Here are some pictures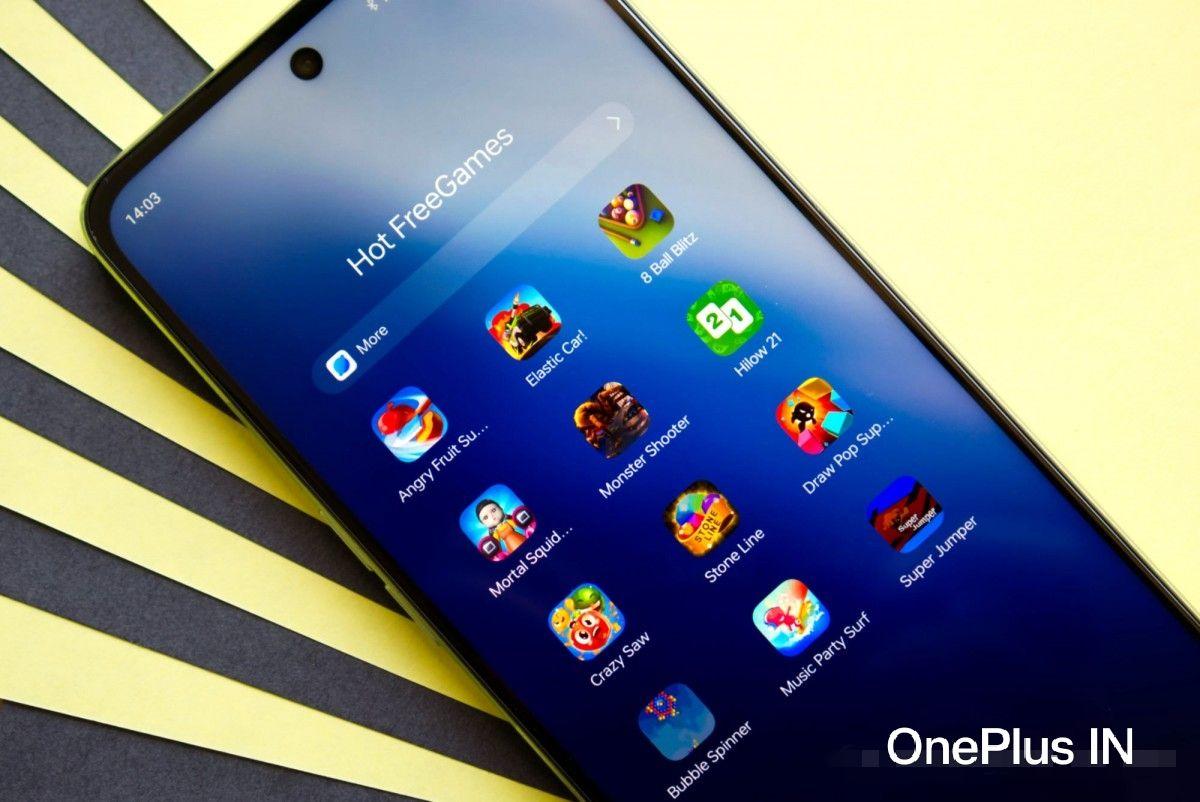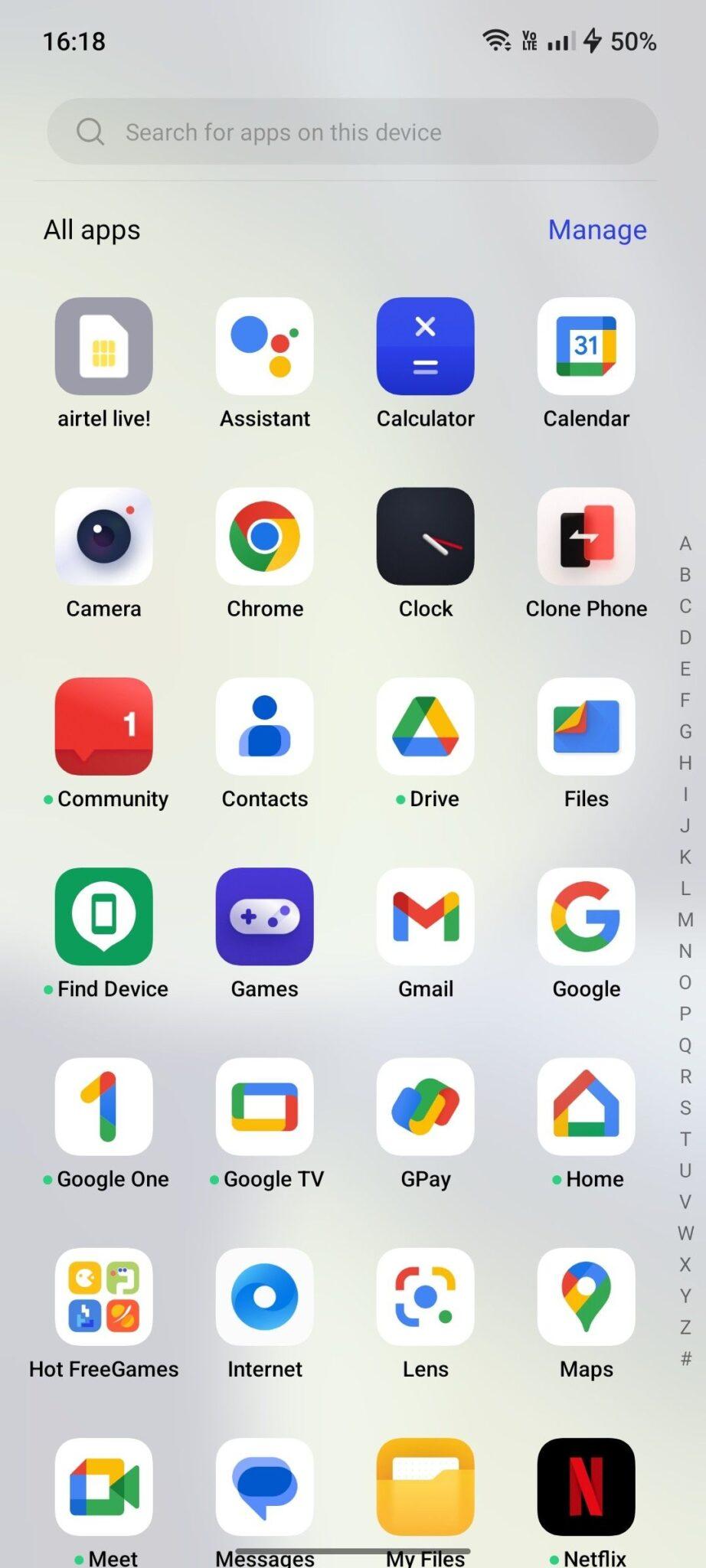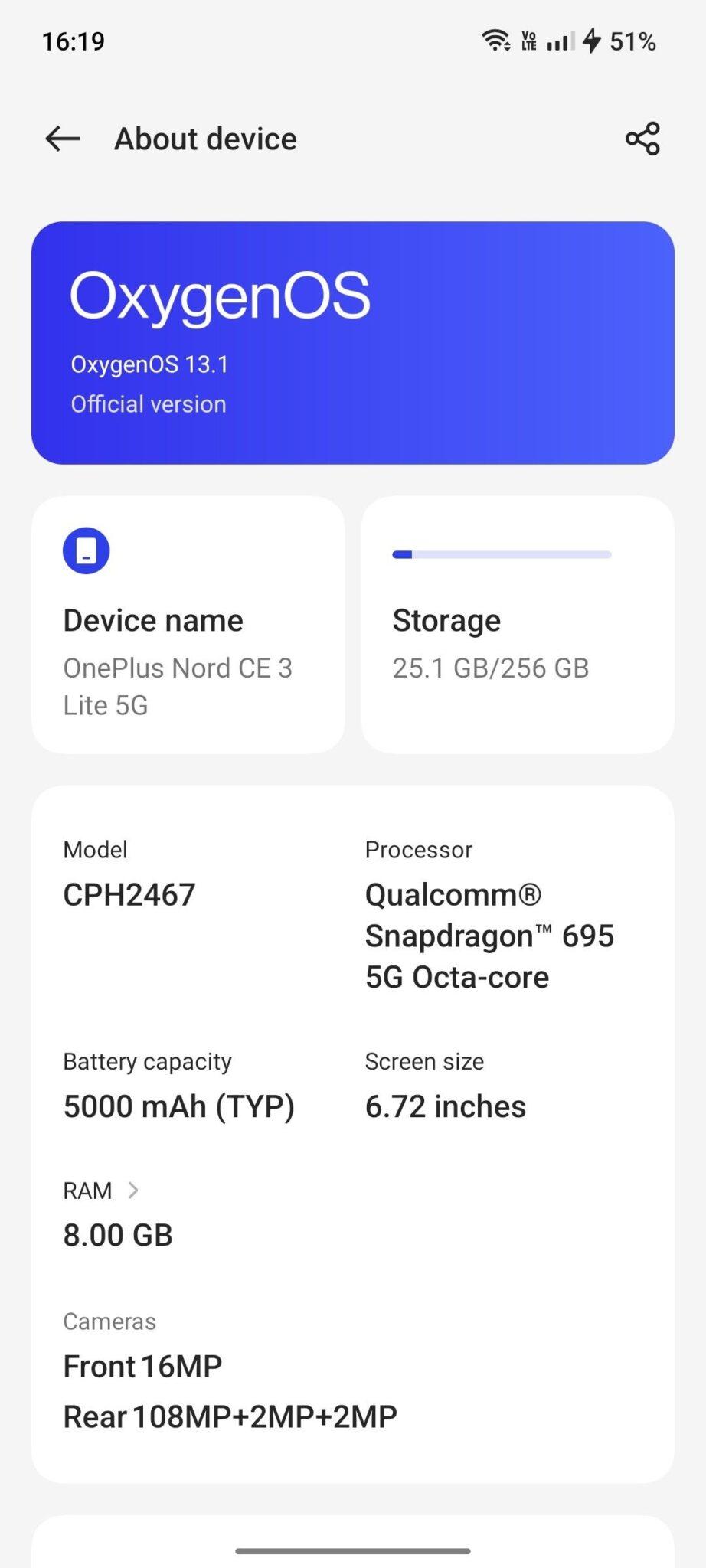 After seeing the Pictures. We are sure that we got Oppo's ColorOS Browser, Hot Apps, etc. This is unexpected. As said by OnePlus when they merge with Oppo. OxygenOS won't get Bloatwares but now Bloatwares are coming in OxygenOS13.1
Credit:OnePlus Nord CE 3 Lite user
Note: We are not responsible if any of the following updates won't come. As it is only expected.
If we talk about the devices which are eligible for this update.
Devices Eligible for OxygenOS 13.1
OnePlus 11 Series:
OnePlus 10 Series:
OnePlus 10 Pro
OnePlus 10R
OnePlus 10T
OnePlus 9 Series:
OnePlus 9
OnePlus 9 Pro
OnePlus 9R
OnePlus 9RT
OnePlus 8 Series:
OnePlus 8
OnePlus 8 Pro
OnePlus 8T
OnePlus Nord Series:
OnePlus Nord 2
OnePlus Nord 2T
OnePlus Nord CE
OnePlus Nord CE 2
OnePlus Nord CE 2 Lite
Also Read:
1.OnePlus Releases OxygenOS 13 C.27 Update for OnePlus 10T in Europe & North America
2. Samsung Galaxy Tab A8 in India Receives One UI Core 5.1 Update with New Features and Enhancements
3. Samsung Galaxy Z Fold 5 and Galaxy Z Flip 5 Storage and Color Options Leaked
If you like our article, follow us on Google News and Instagram, or join our Telegram Group.
For More Such Updates Follow Us On – Telegram, Twitter, Google News, WhatsApp and Facebook
A user of Nothing Phone 1 is getting Green Line Issue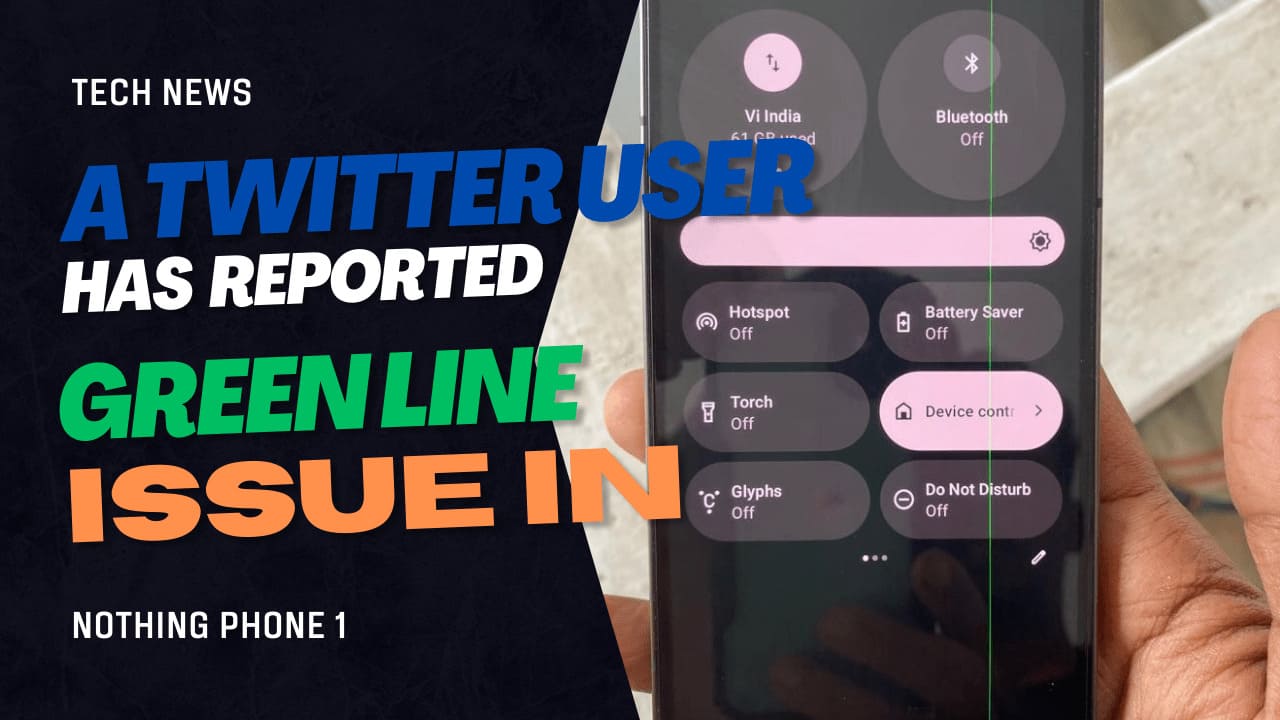 As most of the users who are using Smartphones of OnePlus 8 and 9 series are  Green and Pink Line issues in their Smartphones after updating their devices to OxygenOS 12 or OxygenOS 13. In OnePlus this issue occurred after the Integration of Oppo's ColorOS into OnePlus's  OxygenOS. In OnePlus smartphones, people have to replace their Displays to fix this issue. The Display is replaced for Free if your device doesn't have any physical damage or dent. If you have any physical damage or dent on your device then you will be charged for the Display Replacement. Most of the users are charged for Display Replacement.
Nowadays, the same issue also occurs with a Nothing Phone 1. A user on Twitter whose username is @JB_O07 has reported that their friend is having this issue. They have a green line on their Nothing Phone 1.
Green line Nothing Phone 1
If we talk about how the reasons for this issue. So, I have read the comments below this Tweet. The reason I think is, Probably this is due to the OLED Panel used in Nothing Phone 1 Display. But according to comments. Some users said that this is due to Nothing OS 1.5.3 which is based on Android 13. But the user who Tweet tells us that this isn't due to this update. Some say that this is due to Extreme Heating Issues. But I don't think that the line issue is due to Extreme Heating.
Note: These are just probably. We are not sure about the real reason.
The only way to fix this issue is to just change the Display as like OnePlus smartphones. You have to visit the service center.
Free Display Replacement?
There is not any official confirmation for this but OnePlus give free Display Replacement. If the device doesn't have any physical damage. Doesn't matter even if it's in warranty or out if warranty.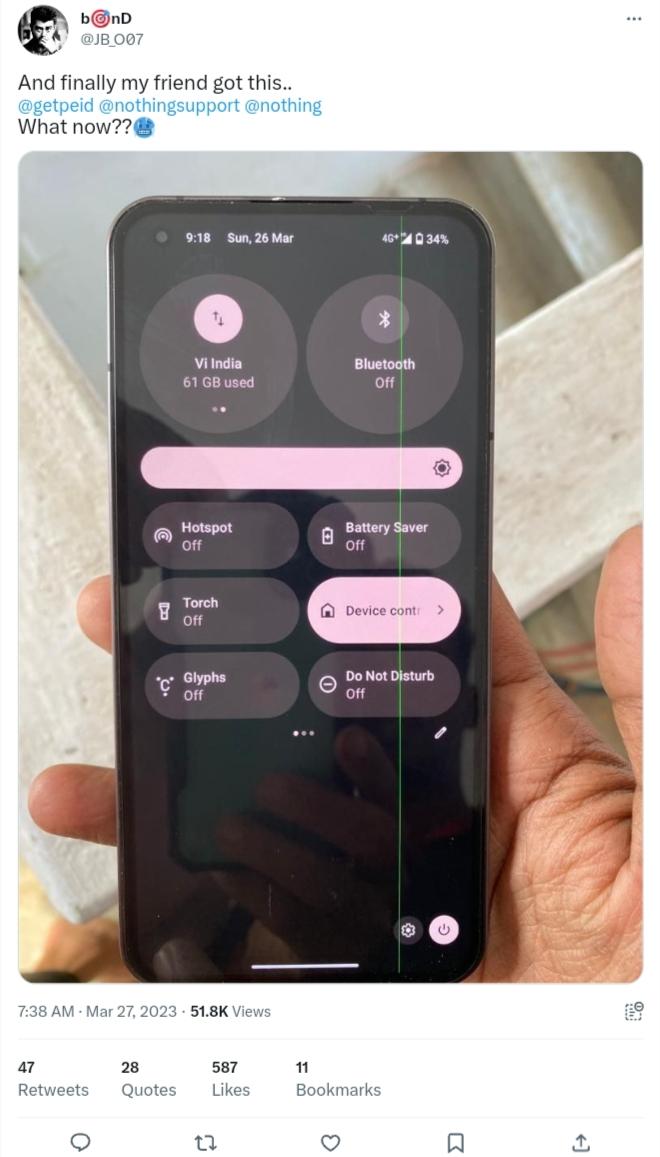 Also Read:OnePlus Nord Receives OxygenOS F.19 Update with March 2023 Android Security Patch
OnePlus 11R: First Device with Pink Line Issue[ez-toc]
If you like our article, follow us on Google News and Instagram, or join our Telegram Group. 
For More Such Updates Follow Us On – Telegram, Twitter, Google News, WhatsApp and Facebook
OnePlus Nord 3 Specification, Pricing, Expected Launch Date – Everything you need to Know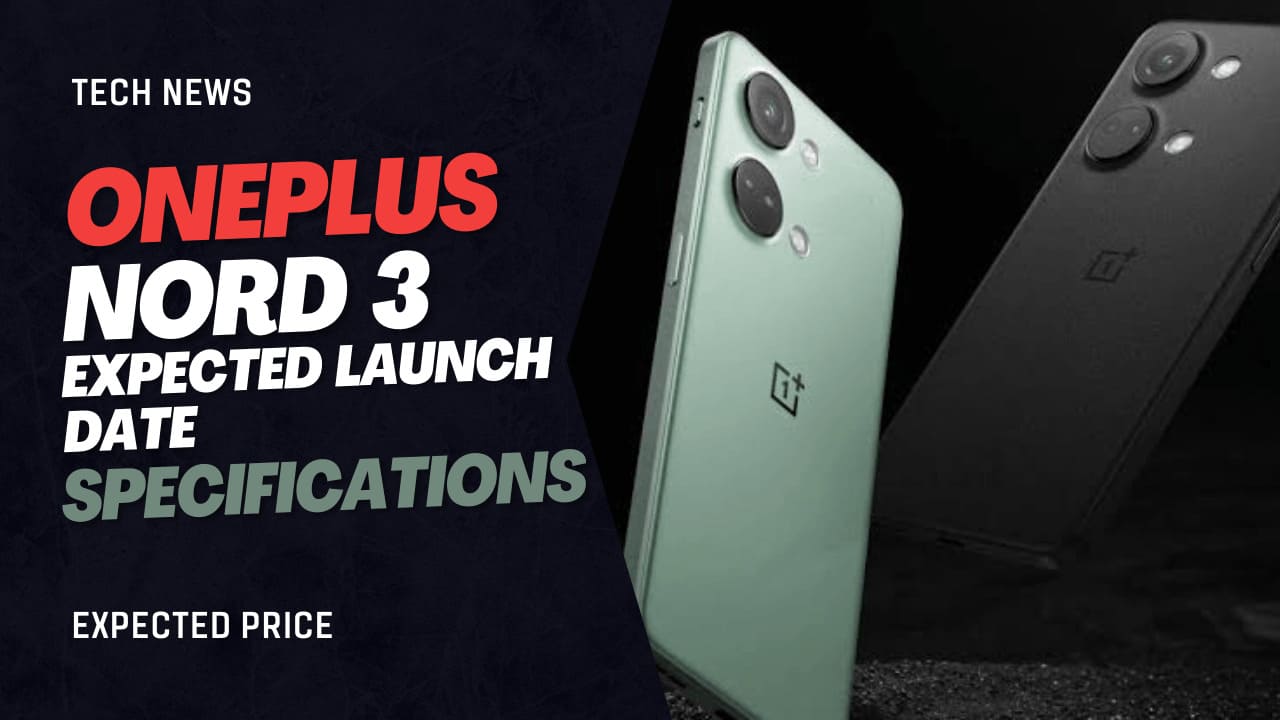 OnePlus has released a new smartphone in their Nord Series. This year they are going to release OnePlus Nord 3. Most people said that OnePlus Ace 2V which is already launched in China is OnePlus Nord 3 in India. OnePlus Nord 3 is said to be the Successor Of the OnePlus Nord 2 as Nord 2T doesn't have any changes. Just we get a new look with Mediatek Dimensity 1300. But Now with Nord 3, we get new changes and also a better performance.
If we talk about Specifications. So, as OnePlus Ace 2V launched. So we also know the specifications of Nord 3
It comes with a 1.5K Amoled Display with 120 Hz Refresh Rate.
We are getting Mediatek Dimensity 9000.
With LPDD5X RAM With UFS 3.1 Storage.
Peak Brightness is 1450 Nits.
5000 mAh with 80 Watt Fast Charger.
If we talk About the Camera, So Primary Sensor is 64 Megapixels. 8 Megapixels UltraWide, and 2 Megapixels Macro as usual. 16 Megapixels Selfie.
It also has Alert Slider and In-Display Fingerprint Sensor as usual.
We can expect the base variant comes in 30K. If we talk about Launch. So, we can expect it in June 2023.
OnePlus Ace 2V with Dimensity 9000 is launching on March 7 in China !!
The device will launch globally as OnePlus Nord 3.

• 6.7″ FHD+ 120Hz Amoled
• 50MP + 8MP + Useless, 16MP🤳
• 5000mAh🔋,80W⚡
• Mediatek Dimensity 9000 SoC
• Alert Slider, In-display FS pic.twitter.com/795JQqC3oy

— Debayan Roy (Gadgetsdata) (@Gadgetsdata) February 27, 2023
Also Read:Asus ROG 7 and ROG 7 Ultimate Specifications – No More ROG 7 PRO
If you like our article, follow us on Google News and Instagram, or join our Telegram Group.
For More Such Updates Follow Us On – Telegram, Twitter, Google News, WhatsApp and Facebook