How to Remove System apps from any Smartphone without Root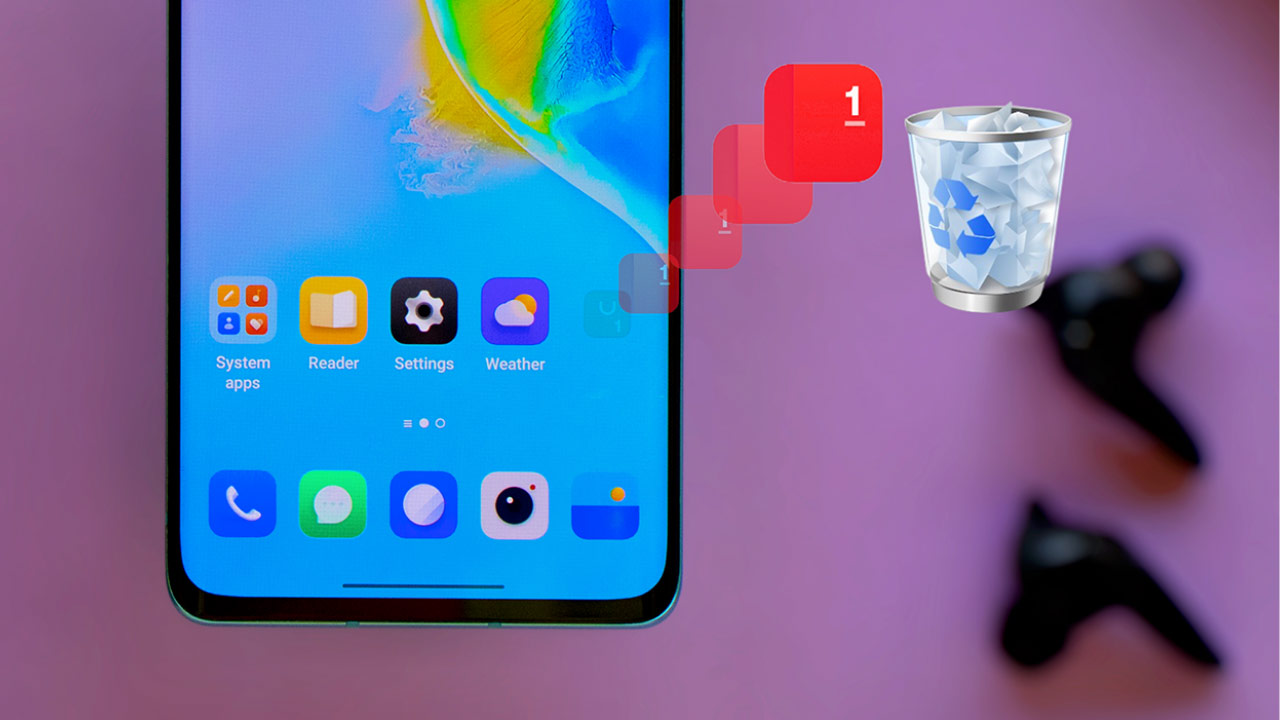 What is an Android system app? System apps are pre-installed apps in the system partition with your ROM. In other words, a system app is simply an app placed under /system/app folder on an Android device & Users cannot directly install or uninstall apps to/from it. Apps such as camera, settings, messages, Google Play Store, etc. come pre-installed with the phone and manufacturers do not generally provide an option to remove such apps as this might impact the functioning of your device. If you want to remove a system app you need to root your device first.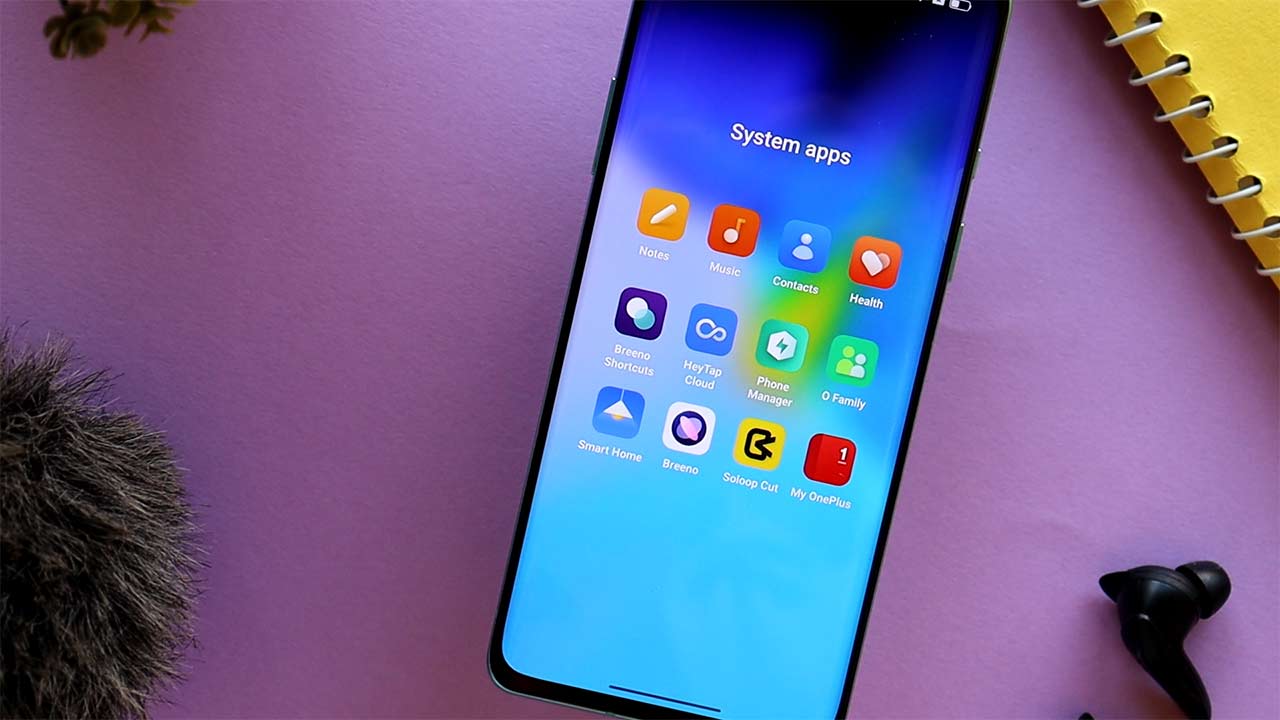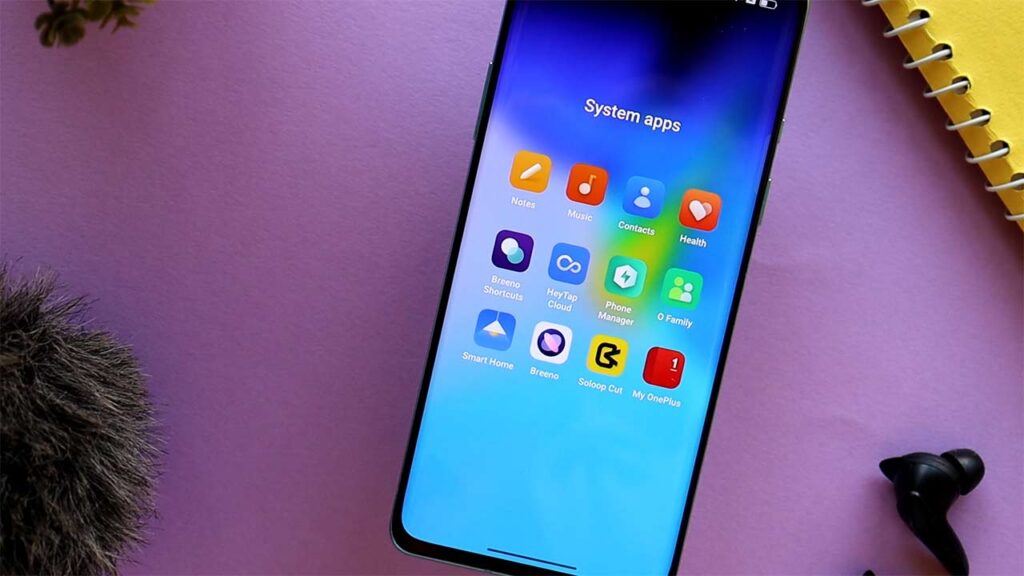 What is a Non-System APP?
Non-system/third-party/User apps are apps downloaded from Google Play Store or sideloaded with an APK file.
A non-system app is installed under /data/app folder and has read, write privileges. If there are apps that you have installed but you no longer use, you can simply uninstall them to free up storage space.
Here we have a guide by which a few system apps can be disabled/uninstalled using adb method.
Prerequisites 
Windows PC
Proper Adb drivers Installed (Follow this guide to Install ADB driver): Guide
Adb app Control: Xda Download
ADB AppControl – the desktop program, that will allow you to easily manage applications on your android device. You can disable unwanted pre-installed system apps and bloatware, or install new ones using a modern graphical interface. The program includes many useful tools and tweaks which allow you to get a better experience with your device. This is exactly the tool that you will use for many years – after trying ADB AppControl you will see that working with applications via ADB has never been so easy.
Features of ADB app Control
Disable and uninstall applications without root
Multiple apps installing
Saving APK files of installed apps
Full Split Support (.apks)
Debloat wizard
Permissions Manager
Permission grants for popular applications (Tasker, MacroDroid, etc.)
Saving and loading applications list-presets
Quick search on Google Play, ApkMirror, F-Droid, and others
Changing the screen resolution and DPI
Hiding icons in the status bar
Device remotely control via script
Creating screenshots of the device screen
Quick reboot in recovery and bootloader
ADB console with quick commands
Fastboot support
Logcat logs
Simple file upload
Taking screenshots
Using Adb app tool is quite easy, download the tool and run. Later connect your device to PC and enable USB debugging device will be recognized and you get to see all the app insulting system & thrid party app, Just select the app which needs to be removed or disabled. If any issues just follow below video guide.
For More Such Updates Follow Us On – Telegram, Twitter, Google News, WhatsApp and Facebook
Here's How to Download and Play Counter Strike 2 (CS2)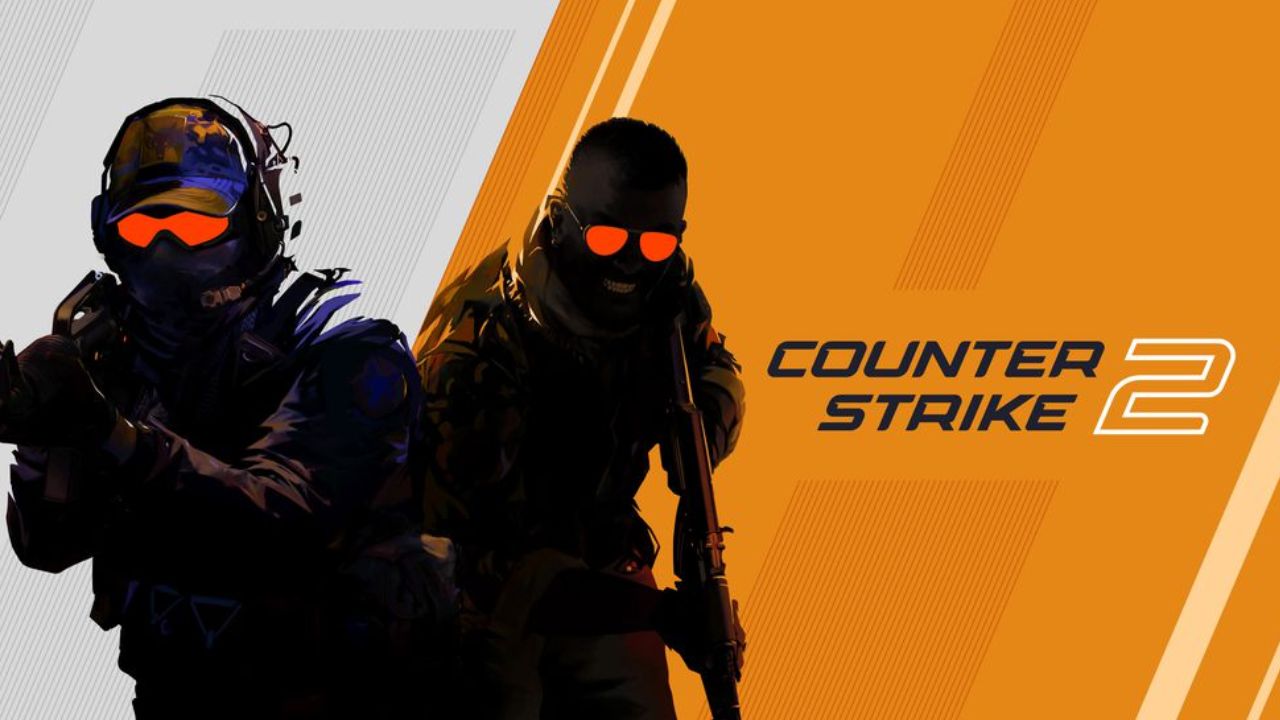 The long-awaited Counter Strike 2 is out of beta and available for all gamers! Using the Source 2 engine, CS2 promises fresh features such as new smokes, enhanced visuals, a fresh look at some favorite maps, a revamped UI, and more. If you're keen to dive into Counter Strike 2, here's a simple guide on downloading and launching the game.
Download Counter Strike 2 on Your Windows PC
A lot of fans have been asking if Counter Strike 2 is free or if they need to pay to switch from CS:GO to CS2. So now Counter Strike 2 is entirely free to play. However, there's a Prime Status Upgrade you can learn about further in this article.
Here are the steps to get CS2 on your computer:
Get a Steam account and the Steam Client. If you're new, make an account on their website. If you're a Steam veteran, jump to the next step.
Open Steam on your PC and head to the Steam Store. Search for "Counter-Strike 2". You can also use this direct link to the Counter-Strike 2 Steam page.
If you're using the Steam client when on the Counter-Strike 2 page, hit Play. Steam will ask you about setting up the CS2 installation. If you're in a browser, clicking "Play Game" will ask if you want to open Steam. Say "Yes, Steam is installed".
Counter-Strike 2 won't cost you a dime. But consider the "Prime Status Upgrade". It offers a more premium experience with fewer hackers.
Set up the installation preferences and let the game download. You can change the install location in Steam's settings.
After downloading, go to "Library" in Steam. Find Counter-Strike 2 and select it.
Hit Play. The game will set up a few essentials like DirectX & Visual C++ and then launch.
Troubleshooting: The CS2 'Missing Executable Error' on Steam
Can't download Counter-Strike 2? Facing the missing executable error (CS2.exe) during install? Here's a fix:
Uninstall the game.
Restart your Steam client.
This error cropped up for us too. But these steps made it disappear. Due to high demand, the servers are swamped, leading to some delays in downloads.
With the beta phase over, it's time for everyone to enjoy the action-packed world of Counter-Strike 2.
For More Such Updates Follow Us On – Telegram, Twitter, Google News, WhatsApp and Facebook
How to Create, Share, and Delete WhatsApp Channel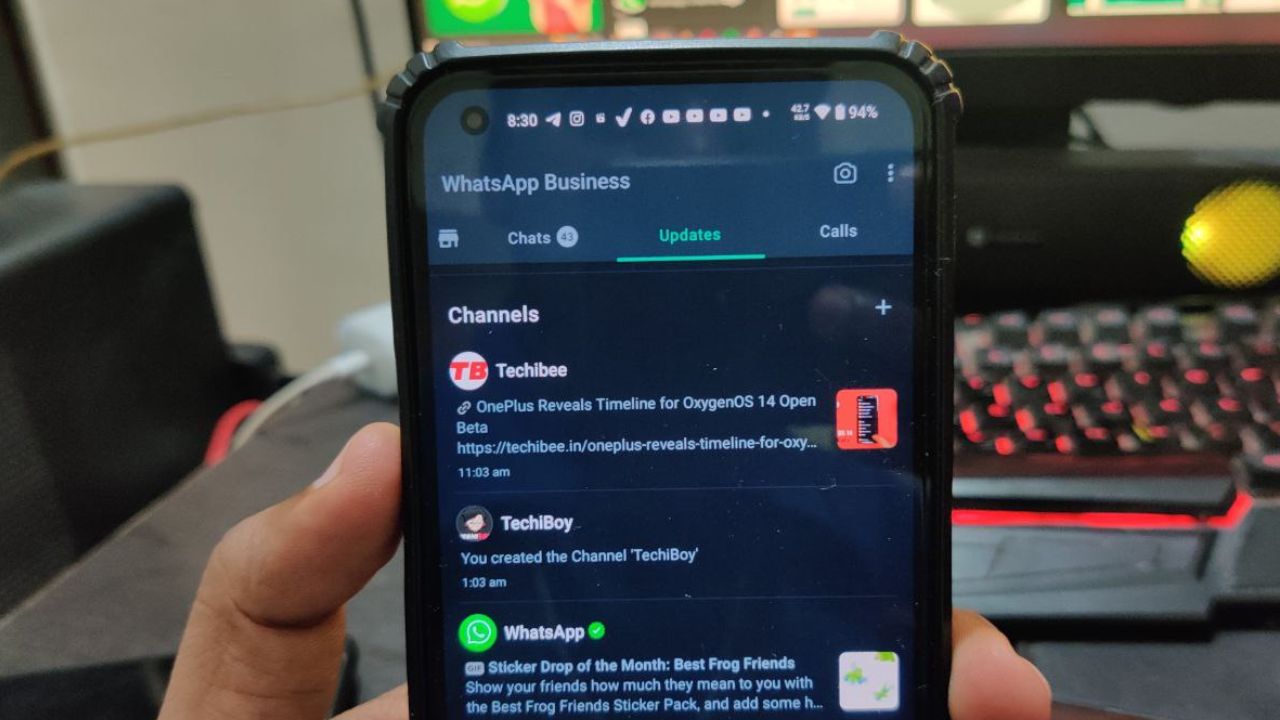 WhatsApp, a popular messaging platform is always introducing cool new features. The newest sensation is the "WhatsApp Channel." This feature lets people and businesses send one-way messages to their fans. If you're eager to try this out, follow our simple steps.
Create your WhatsApp Channel
No matter if you're using an Android or iPhone, the steps are the same. Here's how you can make your own WhatsApp Channel:
Start with Opening WhatsApp: Click on the WhatsApp app icon on your phone.
Find the Updates Tab: This is usually at the top or bottom of your screen.
Click the Plus (+) Icon: You'll see this next to the "Channels" section.
Select "Create Channel": This begins the process.
Read the Instructions: If it's your first time, there will be a little guide. Click "Continue" after reading.
Give Your Channel a Name: You can also write a short description and pick a profile picture. Once done, click "Create channel."
There you go! You've made a WhatsApp Channel. Remember, all messages you send here can be seen by your followers.
Share your WhatsApp Channel
Getting people to join is the next big thing. Thanks to WhatsApp's design, sharing is a breeze:
Go to "Updates": Your Channel will be listed here.
Open Your Channel: Click on its name.
Find the "Channel Link" Button: It's usually on the top-right.
Choose How to Share: You'll see options like "Send link via WhatsApp" or "Share to my status." Pick what you like!
Delete WhatsApp Channel
If you ever want to remove your Channel, it's straightforward:
Back to "Updates": Your list of Channels is here.
Pick Your Channel: Click on the one you want to remove.
Go to "Channel Info": Click the Channel's name at the top.
Hit "Delete Channel": It's usually at the bottom.
Confirm Your Choice: Remember, this is final! Old messages stay, but no one new can join.
Type Your Phone Number: It's a security step.
Tap "Delete" One Last Time: And that's it. Your Channel is gone.
If you find any difficulty while doing any of this process just undo those changes and try the steps again.
For More Such Updates Follow Us On – Telegram, Twitter, Google News, WhatsApp and Facebook
How to Use the Feedback App for Submitting Bug Reports and Suggestions on OnePlus Devices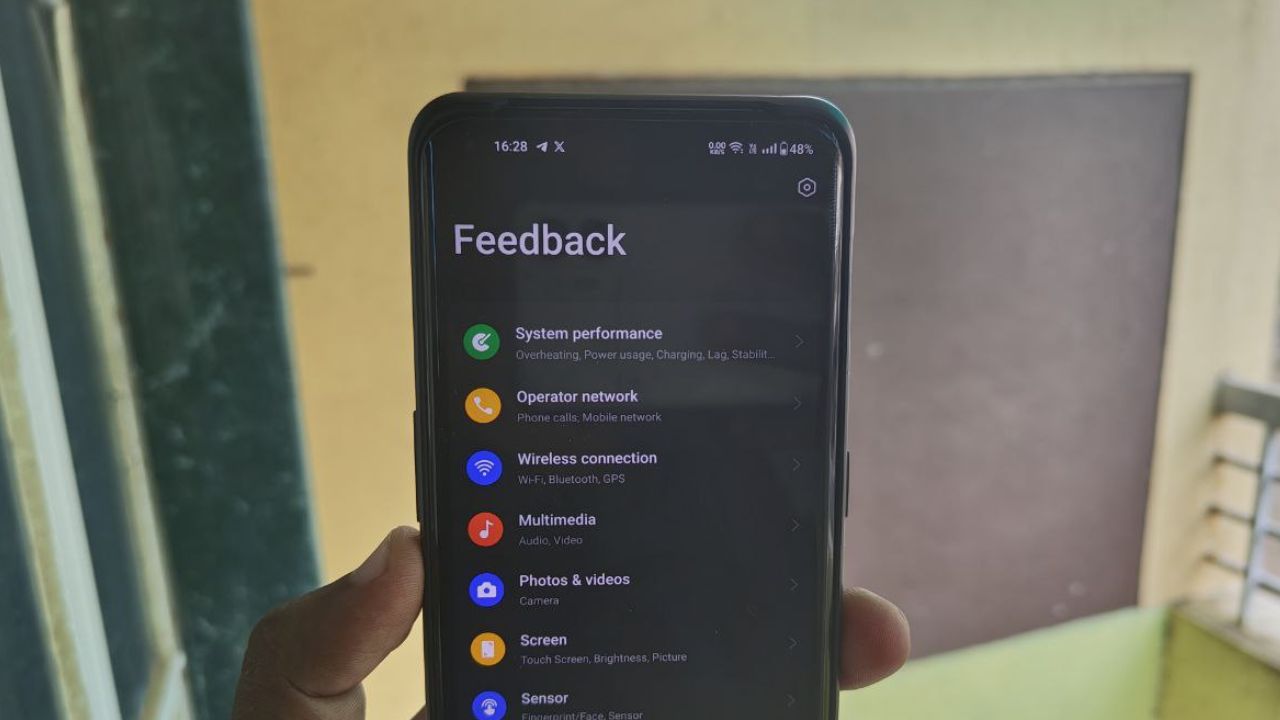 The Feedback App is a useful tool that will help you enhance your software experience. You can report the bugs or share a suggestion for the OnePlus team to make an improvement or fix for that particular thing that you encountered on your OnePlus device.
Step-by-Step Guide
How to Enter the Feedback App:
Open the Google Dialer: Navigate to your phone's Google Dialer.
Enter the Code: Type *#800# and dial. This should automatically open the Feedback App for you.
Note: This method is currently only available for users located in India.
How to Submit a Bug Report via the Feedback App:
Select Bug Type: Navigate to the section where you can report a bug. For example, go to System experience > Settings > Notifications & status bar.
Enter Details Page: Here, you'll find an option to turn on 'Screen recording.'
Start Screen Recording: Tap 'Start' to initiate screen recording. Now, go back to the function where you encountered the issue and try to reproduce it.
End Screen Recording: After reproducing the issue, return to the details page and tap 'Done.'
Describe the Issue: Type out the issues you've encountered, the steps to reproduce it ('operation path'), your contact information, the last time the issue occurred, its frequency, and the app where the issue happens.
Attach Files: Optionally, you can also attach images, videos, or other files that could help in understanding the issue better.
Submit: Finally, click 'Submit' to upload your report.
How to Submit Suggestions via the Feedback App:
Navigate to Suggestions: Select the 'Suggestions' option.
Enter Details Page: Here you can describe your ideas for improvement.
Fill in Contact Info: Make sure your contact information is accurate.
Describe Your Suggestions: Write down your suggestions and include the operation path if relevant.
Attach Files: You can also add images, videos, or other files for reference.
Submit: Click 'Submit' to upload your suggestions.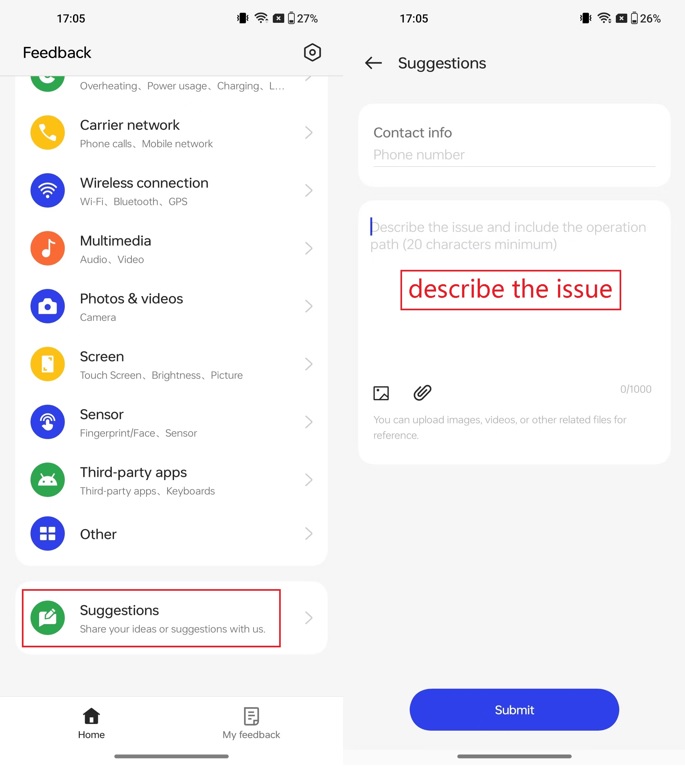 Why Submit a Log File?
Submitting a log file greatly aids engineers in locating and analyzing the issue. This expedites the resolution process, thereby enhancing your software experience.
Concerned About Privacy?
Don't worry! Log files only record system events and do not collect any personal data.
For Users Outside India
If you live outside of India, you can provide the feedback directly in the version release thread of your device on the OnePlus Community or submit this FORM. We're also working on making the Feedback App available globally.
For More Such Updates Follow Us On – Telegram, Twitter, Google News, WhatsApp and Facebook