How to use PC Connect feature on Color OS 12.
Color OS 12 first open beta based on Android 12 have been rolled out for Oneplus 9 Series with many changes like borderless design concept evolved again, the real noise reduction design language, makes the experience simple and easy, without the burden.
Along with Color OS 12 Oneplus have also rolled out Oxygen OS 12 open beta 1 for Oneplus 9 series.
OnePlus is a sub-brand of the Oppo family, the two companies not only merged their R&D departments in early 2021, but they are also consolidating code for their two Android-based operating systems. While Oxygen OS 12 will be used on global OnePlus phones, Color OS 12 will only be on China-only Oppo and OnePlus phones.
Oppo will introduce the global ROM of Color OS 12 next Monday, which should be slightly different from the version announced in China last month and is already available for some Chinese Oppo and OnePlus units.
Oppo and OnePlus have announced that their Find X3 series and OnePlus 9 series smartphones are getting a Color OS 12 update through an open beta in China.
One of my favorite feature of Color OS 12 is PC connect Seamless interaction across your PC and phone it also allows to Receive notifications, transfer and edit files, and copy and paste text across your devices.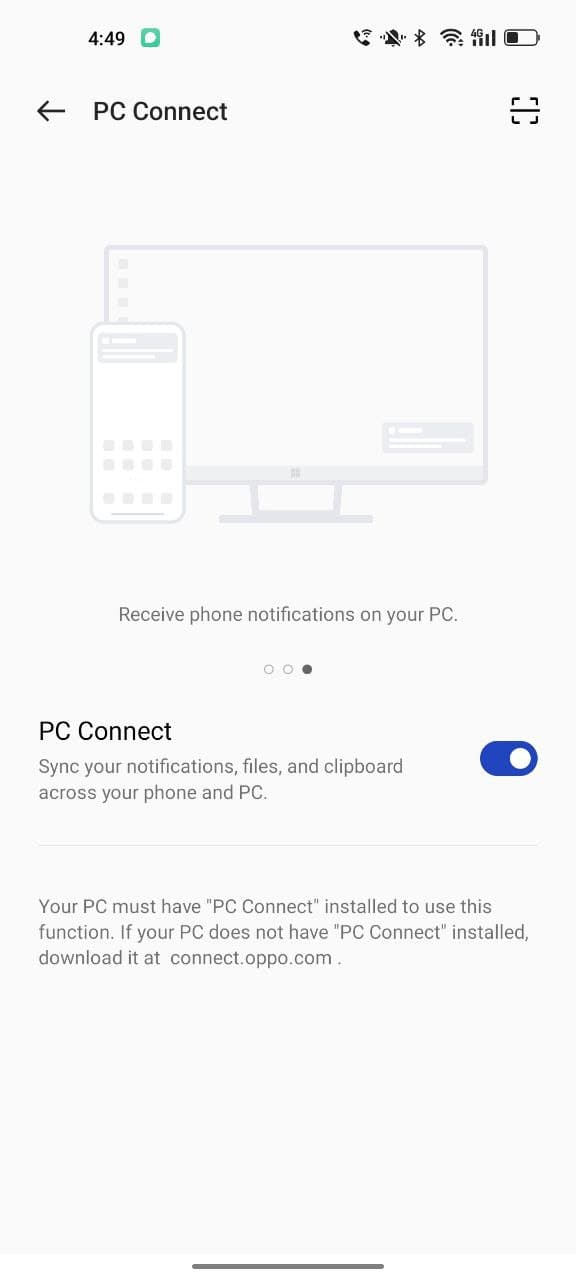 Using this feature we can Work on files across your devices Just drag and drop to transfer files from one device to another. Open a file saved on your phone directly from your PC to start editing it.
Prerequisite :
A pc with good Internet connection.
PC connect app for PC : Download
PC connect for phone : Download
How to connect PC Connect Windows app
Pull down the Quick Settings panel or it can be accessed via settings page under Connection & Sharing tab
Open PC connect app on PC
To connect you can use scan/bar Code
Later tapping on Connect will provide access between PC & device
If any One looking for a guide to Install Color OS than here we have a VIDEO GUIDE.