IPL 2022 is expected dates to begin on April 2 in Chennai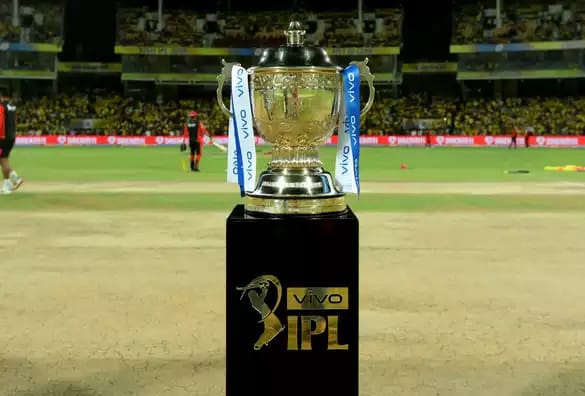 IPL 2022 is expected dates to begin on April 2 in Chennai
The Indian Premier League (IPL) will resume on April 2, 2022, according to the Board of Control for Cricket in India (BCCI). The dates have not been finalised, but the BCCI has informed key stakeholders that April 2 will very certainly be the day, and Chennai will almost certainly be the site.
The final will very certainly take place in the first week of June.
The league will include ten teams and 74 games in total in its 15th edition, compared to 60 games and eight teams in previous editions, and the BCCI has speculated internally that the season will last more than 60 days. As a result, the final might take place around the first weekend of June, on June 4 or 5. Each side will play 14 league games, with the present structure of seven home and away games for each team remaining unchanged.
Chepauk will be the natural pick for the opening game because Chennai Super Kings are the reigning champions, but no formal decision has been made on whether their opponents would be Mumbai Indians, as has been the case in the past.
BCCI secretary Jay Shah said that the IPL will return to India in its whole during a recent address in Chennai, where Chennai Super Kings celebrated their fourth IPL victory.
"I'm sure you're all looking forward to watching the CSK play at Chepauk. So, the time has come. With two new clubs joining, the 15th season of the IPL will be more interesting than ever. We'll be holding a huge auction soon, so it'll be intriguing to watch what new combinations emerge "During the occasion, the BCCI secretary stated. UAE hosted the whole 2020 season as well as half of the 2021 season.
The Indian squad will depart for South Africa on December 8th.
Meanwhile, the Indian squad is expected to depart for South Africa on December 8. The squad will depart from Mumbai, where India will play New Zealand in their second and last Test from December 3 to 7. Three Tests, as many One-Day Internationals, and four Twenty20 Internationals make up the trip.
Socure: cricbuzz
Also read: Install ColorOS 12 Stable Android 12 on Oneplus 9 & 9 pro – How to
If you like our article than follow us on Google news, Instagram or join our Telegram Group. For the latest TechNews and Reviews, follow Techibee on Twitter, Facebook, and subscribe to our Youtube channel.
For More Such Updates Follow Us On – Telegram, Twitter, Google News, and Facebook