Leaked Google Pixel 7 Pro Case Images Indicate a Pixel 6-style Design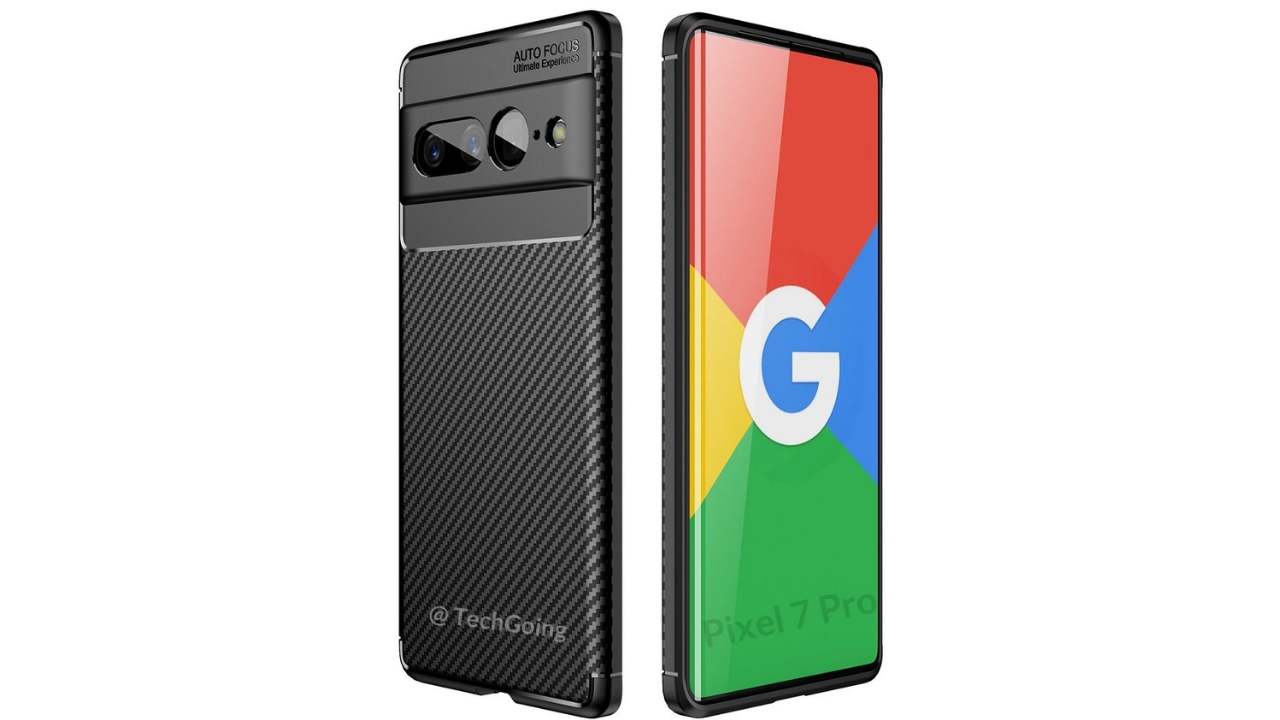 The Pixel 7 series has been the subject of numerous leaks in the past. The design of the Pixel 7 and Pixel 7 Pro has been leaked, and it appears to be similar to the Pixel 6 series. More proof in the shape of the Pixel 7 Pro's leaked case pictures has now surfaced, supporting this information. Take a peek.
Images of the Pixel 7 Pro Case Have Surfaced
A recent article by TechGoing shed light on the Pixel 7 Pro's likely case photos. According to the photos, the Pixel 7 Pro will be designed similarly to its predecessor, with a camera visor on the back panel and a punch-hole screen on the front. Most likely, the display is curved.
However, the rear camera housings look to be larger. While the back panel of the case is not visible, we can assume it is dual-tone, similar to the Pixel 6 series. When it comes to ports and buttons, the phone's right side has the power button and volume keys, while the left side is empty. A USB Type-C port and the speaker grille are located at the bottom of the device.
Read More:  Google Assistant May Now Automatically Change Risky Passwords
There's a potential that the standard Pixel 7 will have the same design. There may, however, be minor variances between the two.
In terms of specifications, not much is known at this time. According to reports, the Pixel 7 Pro will include either a 6.7-inch or 6.8-inch AMOLED curved display with a 120Hz refresh rate and potentially an in-display fingerprint scanner.
There could be three rear cameras: the primary camera, an ultra-wide lens, and a portrait lens. The phone (including the Pixel 7) is anticipated to be powered by the unnamed next-generation Tensor chip, which has been rumoured before.
Other details remain under wraps. In terms of availability, Google could release the Pixel 7 lineup in a few months, but no precise date has been set.
Also read: Google Assistant can now notify you when you need to change your password and even assist you in doing so
For More Such Updates Follow Us On – Telegram, Twitter, Google News, and Facebook