For more than 7 years, the OnePlus Community has been working with its users to create many memorable co-creation tales. During this period, you provided Oneplus with constructive feedback and helpful suggestions about your Community product experience. Oneplus has spent the last few months working closely with our community to iterate and improve the overall product experience. On the 20th of October, Oneplus revealed Orbit, the culmination of that two-way process.
Our long-serving community expert @cdnfarmer offered the name 'Orbit.' The term "orbit" is frequently used to define the path that a satellite takes around the globe in order to deliver better services to people on a continual basis.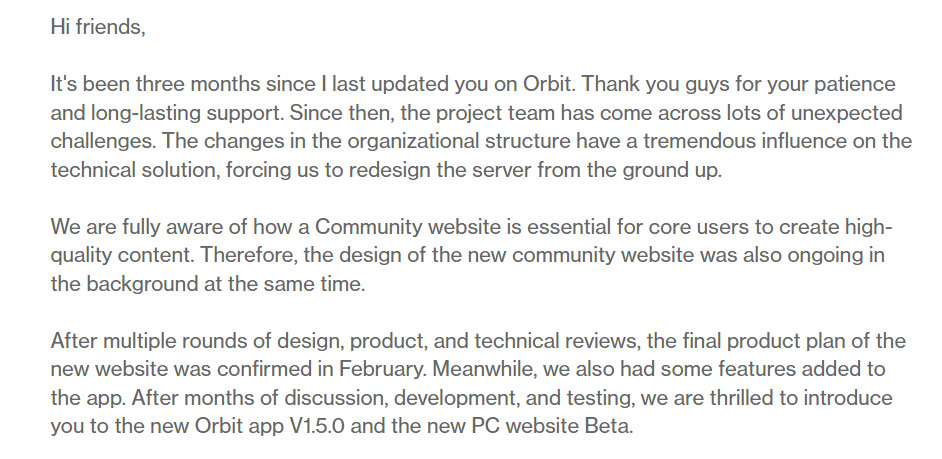 Oneplus The final product strategy for the new website was confirmed in February after many rounds of design, product, and technical reviews. Meanwhile, some new features have been introduced to the app. We're excited to share the new Orbit app V1.5.0 and the new PC website Beta with you after months of planning, development, and testing.
For the time being, the redesigned website will only be available on PC. Please be assured that we will shortly adapt the website to mobile devices. The PC website is still in its early stages of development, therefore certain functionality may be missing. Bugs should also be expected. However, we want to provide you access as early as possible in the process so that you may provide input.
The app update and website will be released on March 31. Some features on the old Orbit app will be suspended on March 29, including creating threads/comments/likes. For a better experience, please make sure you update to the latest version right after the release.