New WhatsApp Feature Allows Users to Secure Chats with Chat Lock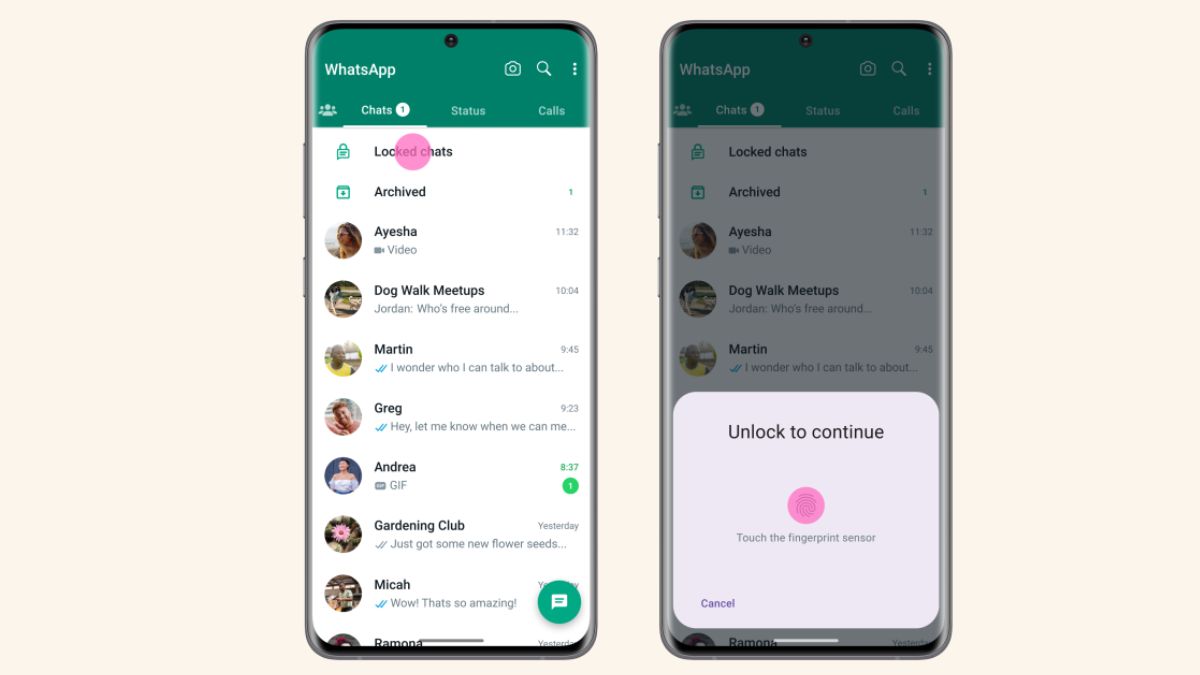 In a recent announcement, Mark Zuckerberg, the CEO of Meta, the parent company of WhatsApp, unveiled an exciting new feature for the popular messaging app. The feature, known as chat lock, aims to enhance user privacy and security by allowing individuals to protect specific conversations with an additional layer of authentication.
Chat Lock for WhatsApp for iOS and Android
Initially introduced to a select group of beta testers, the chat lock feature has received positive feedback and is now set to be released to a wider audience. The feature is included in the WhatsApp beta for Android 2.23.9.14 update and the WhatsApp beta for iOS 23.9.0.71 update, indicating that its official release is imminent.
Mark Zuckerberg's announcement, made through the official Meta Channel, confirms the feature's official status and indicates that it will soon be available to all users with the stable release of the app. Once the feature is accessible, users can lock individual conversations by accessing the chat info and selecting the "Chat Lock" option, provided it is available for their account.
Locked chats will be segregated into a dedicated "Locked Chats" section, ensuring that only authorized users can access them using a passcode, fingerprint, or Face ID authentication. Importantly, locked chats offer an added layer of privacy by disabling author and message preview in notifications. Additionally, media shared within locked chats will not be automatically saved to the device's gallery, further safeguarding sensitive information.
The chat lock feature serves as an essential tool for users seeking to secure confidential conversations and protect personal data, even in scenarios where unauthorized individuals gain physical access to their phones. By granting users greater control over their conversation security, WhatsApp aims to enhance overall privacy standards for its vast user base.
Although Mark Zuckerberg's announcement showcased a screenshot from WhatsApp for Android, it is important to note that the chat lock feature is also available on WhatsApp for iOS. For comprehensive information on the feature, interested users can refer to the official Meta blog post.
To experience the chat lock feature, users must update their WhatsApp app to the latest version, which can be obtained from the Google Play Store for Android users and the App Store or the TestFlight app for iOS users. The feature will gradually roll out to users worldwide over the coming days, ensuring wider accessibility and improved privacy measures for WhatsApp users.
If you like our article, follow us on Google News and Instagram, or join our Telegram Group.
For More Such Updates Follow Us On – Telegram, Twitter, Google News, and Facebook