Nothing is Trying to Become Old OnePlus with Nothing Phone 2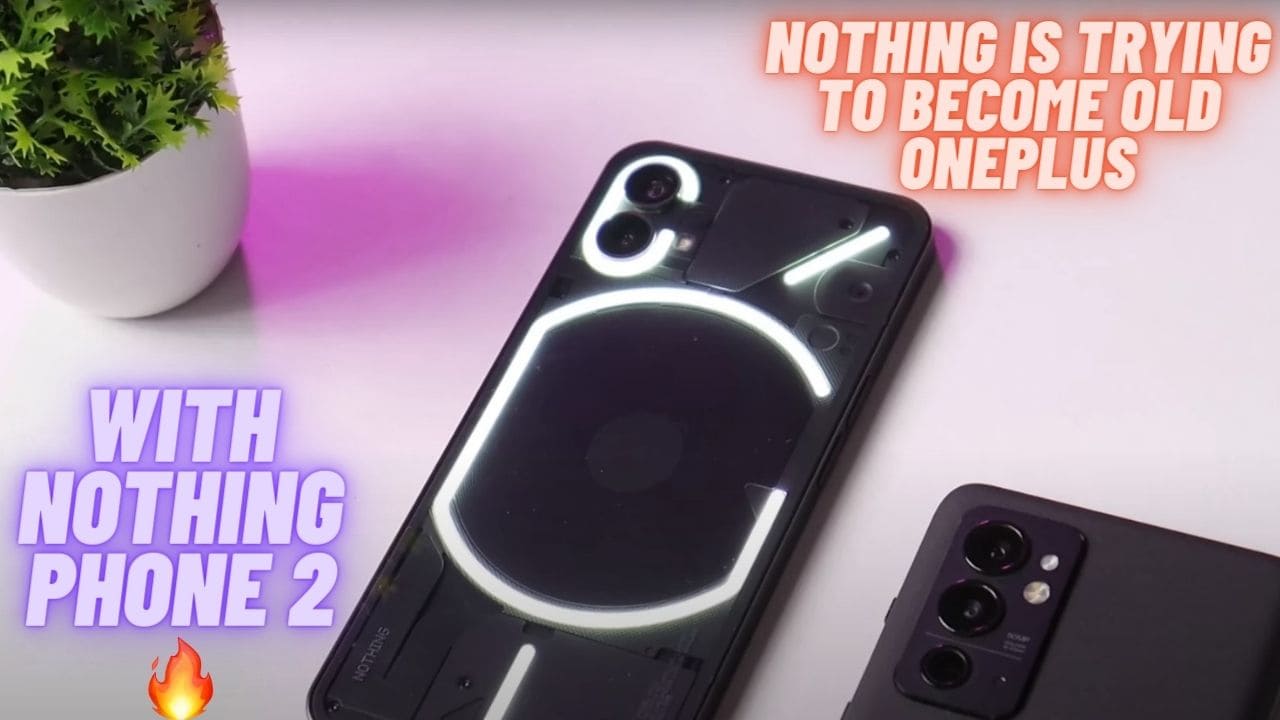 Nothing is a UK-Based Startup by Carl Pei. He is the Owner and Co-Founder of Nothing. The company launched its first Phone in July 2022 as Nothing Phone 1. It was the most hyped phone due to its unique design. Nothing Phone 1 has won various awards. Now, the Company is trying to Launch its 2nd Phone Nothing Phone 2, which will be launched in the Summer of 2023 as confirmed by Nothing on their Twitter handle.
OnePlus Staff in Nothing
According to a Report by Inverse, The Nothing Company is trying to make a Big Success with their Upcoming Smartphone Nothing Phone 2. About 70% of the Software Team in Nothing is from OnePlus. Kyle Kiang, who was the former Chief Marketing Officer at OnePlus now left OnePlus and joined Nothing Company and is now leading the launch of Nothing Phone 2. Kyle Kiang does a partnership with T-Mobile of a wireless carrier due to which the sale of OnePlus phones has grown by 524 percent in the US. Both Carl Pei and Kyle Kiang want to break OnePlus from the Saturated phone market.
About 30% of the Hardware Team is also from the OnePlus. According to Inverse, Nothing is trying to target Nothing Phone 2 for Tech Enthusiasts. The device is less similar to Black Dot NFT and Web3. So, we can expect that the company is creating a reliable smartphone. As we know, The Phone 2 featured Qualcomm SnapDragon 8 + Gen 1 Processor which is a high-end chip that provides you a better Gaming Experience and better Performance. The App Opening Speed is twice in the Nothing Phone 2.
New Features in Nothing OS and Custom Rom Support
As we know, 70% of the Software Team is from OnePlus. This team has also created OxygenOS which is one of the cleanest OS and close to Stock Android which has these features like Zen Mode, Game Mode, App Lock, Alert Slider, and faster updates. Now, these Software Developers are developing the Nothing OS. Nothing OS is already closed to stock Android but it lacks features like Game Booster, App Lock, etc. Now, Carl Pei is trying to make Nothing as Old OnePlus which was liked by Tech Enthusiasts.
As we know, OnePlus devices also have good support for Custom Roms. But after the merging of OxygenOS and ColorOS. The company is not releasing Kernals and Unbrick Tool (MSM Tool) for newer devices such as OnePlus 10 and OnePlus 11 Series. But as Nothing provides Kernals. So, the Custom Rom Development is also good with Nothing. Do let us know in the comment section, What feature you want to be implemented in Nothing OS.
Heating Issue in Nothing Phone 1
If we talk about heating in Nothing Phone 1. So, the device only heated while doing gaming like other phones. You will feel the heat while using the device without a cover as the device comes with an Aluminium Frame. But some more optimization is required to control the heating issue in Nothing Phone 1.
As its summer time so, the Nothing Phone 1 heated more as usual. Also, the Gaming Experience is not Good with Qualcomm SnapDragon 778G+. We can expect better Gaming and Performance with Heating Control with Qualcomm SnapDragon 8+ Gen 1.
Also Read:
If you like our article, follow us on Google News and Instagram, or join our Telegram Group.
For More Such Updates Follow Us On – Telegram, Twitter, Google News, WhatsApp and Facebook
Nothing OS 2.5 Open Beta 1 with Android 14 Announced for Nothing Phone (2)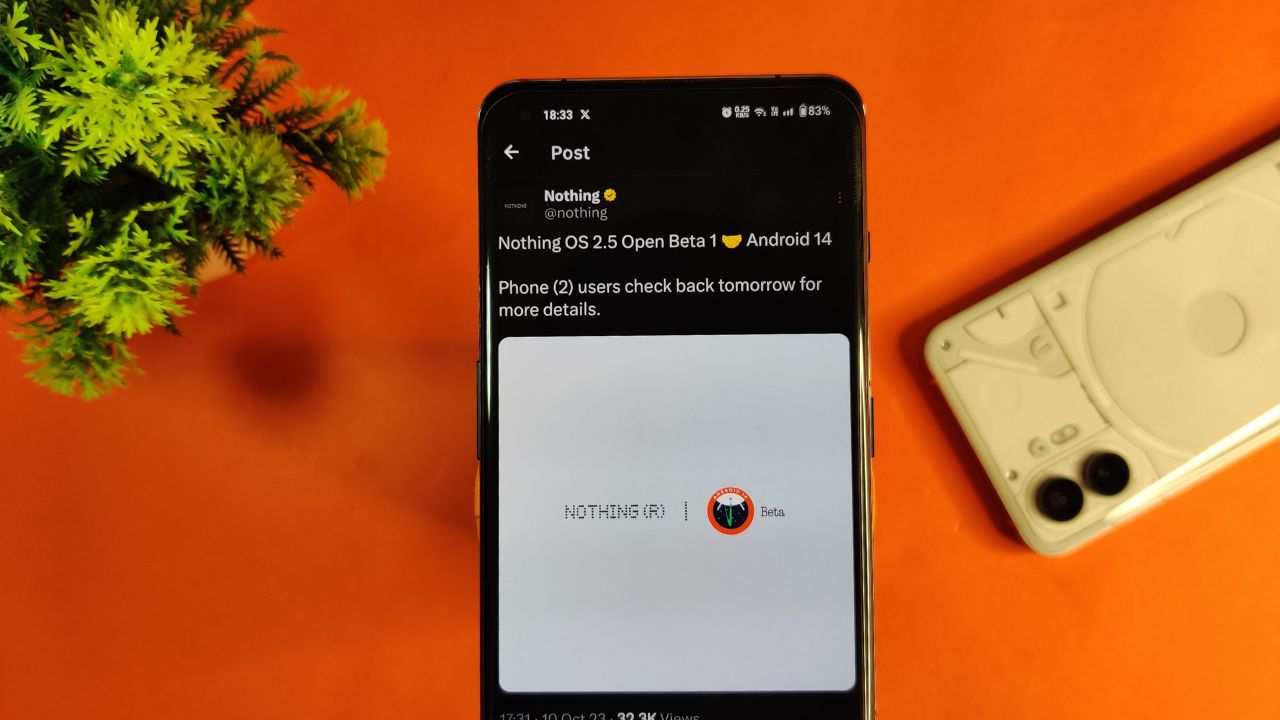 Nothing company has announced its next significant update "Nothing OS 2.5 Open Beta 1" for Nothing Phone (2) users. This new update is based on Android 14. Starting tomorrow, users of the Phone (2) can expect this update on their devices. If there are any special steps needed to install it, the company promises to provide guidance.
The announcement about Nothing OS 2.5 Open Beta 1 came via the company's official X handle, which used to be known as Twitter. According to their post, more details about this update will be shared on October 11.
However, there's a bit of a wait on the specifics. Nothing hasn't yet confirmed the exact time the update will be released. So for now Phone (2) users have to wait for a little while until the next announcement from the company.
For More Such Updates Follow Us On – Telegram, Twitter, Google News, WhatsApp and Facebook
Nothing Glyph Composer app receives a small update to fix bugs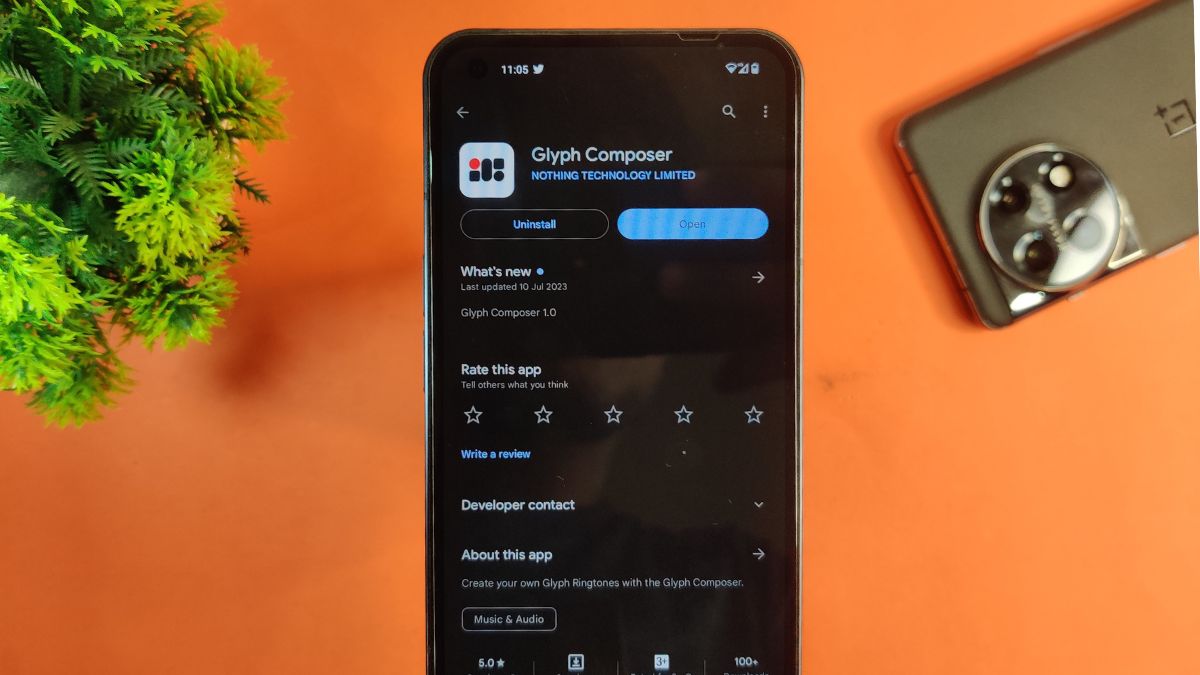 Previously, Nothing company released a Glyph Composer app with Nothing OS 2.0 update. The app helps you to create custom ringtones on your own with Sound packs provided by the company.
Recently, new sound pack "Sampha" was added to the app. Now the composer app has got a new update 1.3.2. The What's New section says,"Various bug fixes."
However, I personally didn't face any issues or bugs with the app on my Nothing Phone (1) and Phone (2). But still company tries to make its app better than before so that no user gets a bug while using it.
For More Such Updates Follow Us On – Telegram, Twitter, Google News, WhatsApp and Facebook
Nothing Opens Service Centre in Bengaluru with More to Follow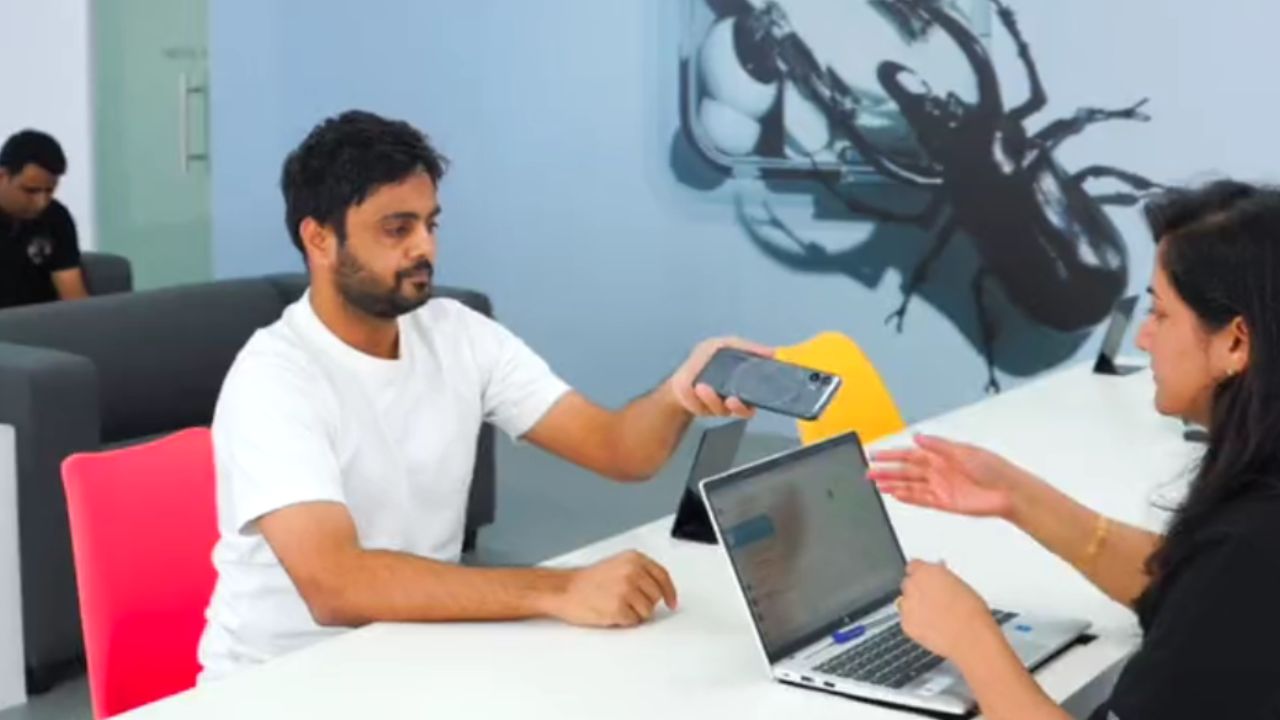 Nothing the UK tech startup led by Founder Carl Pei opened its first service centre in Bengaluru. This service centre promises product repairs in just two hours. They plan to open four more in the next few months. The goal is to have 35 centres in India by 2025.
Before the launch of the Nothing Phone (2) in July the company had shared plans to open their first service centre in August. Now it's open on 100 Feet Road in Indira Nagar.
Customers who visit the service centre can get quick support for their Nothing products. This was reported by the Indian Express and mentioned by Nothing's Vice President Manu Sharma. They aim to fix products in two hours. If repairs take longer they'll give customers another device to use. Fun fact: customers can play arcade games like Pac-Man while they wait.
The Indira Nagar service centre will also offer discounts on repairs on the second weekend of every month. Like Apple's free sessions in its stores there will be tech workshops in the service centre.
Nothing India officially announced this on their X profile (previously known as Twitter).
After Bengaluru the company plans to open centres in Chennai, Delhi, Hyderabad, and Mumbai. They revealed this plan in July. They will open 15 more centres next year. The aim is to reach 35 centres by 2025.
Here is the Google Map location for Nothing Service Centre in Bengaluru: Link
For More Such Updates Follow Us On – Telegram, Twitter, Google News, WhatsApp and Facebook