Nothing Launcher Gets New Update for Nothing OS 1.1.6 Users
Nothing Phone (1) was launched in July 2022 and it has been four months since Nothing has been giving updates to improve its first smartphone. They pushed 6-7 software updates for Nothing Phone (1) since its launch. Now they have brought a new update to the Nothing launcher for improving the stability of Nothing Phone (1).
Now Nothing Launcher will only be available to Nothing OS users from V1.2.10. As before it was available to other smartphone brands. Now onwards Nothing Phone (1) users can update the Nothing launcher via the Play store without waiting for Nothing OS updates.
Nothing Launcher
Update Size: 4.48 MB
Latest Update Date: 8 November 2022
Released on: 24 April 2022
Steps to update Nothing Launcher
Go to the play store on your Nothing Phone (1)
Tap on your profile in the right upper side corner
Then tap on Manage apps and device
Look for an update available and tap on it
Then look for Nothing launcher with an update option
Then simply tap on update
The update will take a few seconds because the update size of the Nothing launcher is 4.48 MB.
Also read: Stable OxygenOS 13 now available for Oneplus 8, 8pro, 8T & Oneplus 9R
If you like our article then follow us on Google news, and Instagram, or join our Telegram Group.
For More Such Updates Follow Us On – Telegram, Twitter, Google News, WhatsApp and Facebook
OnePlus Nord N100 Grabbing October 2023 OxygenOS Update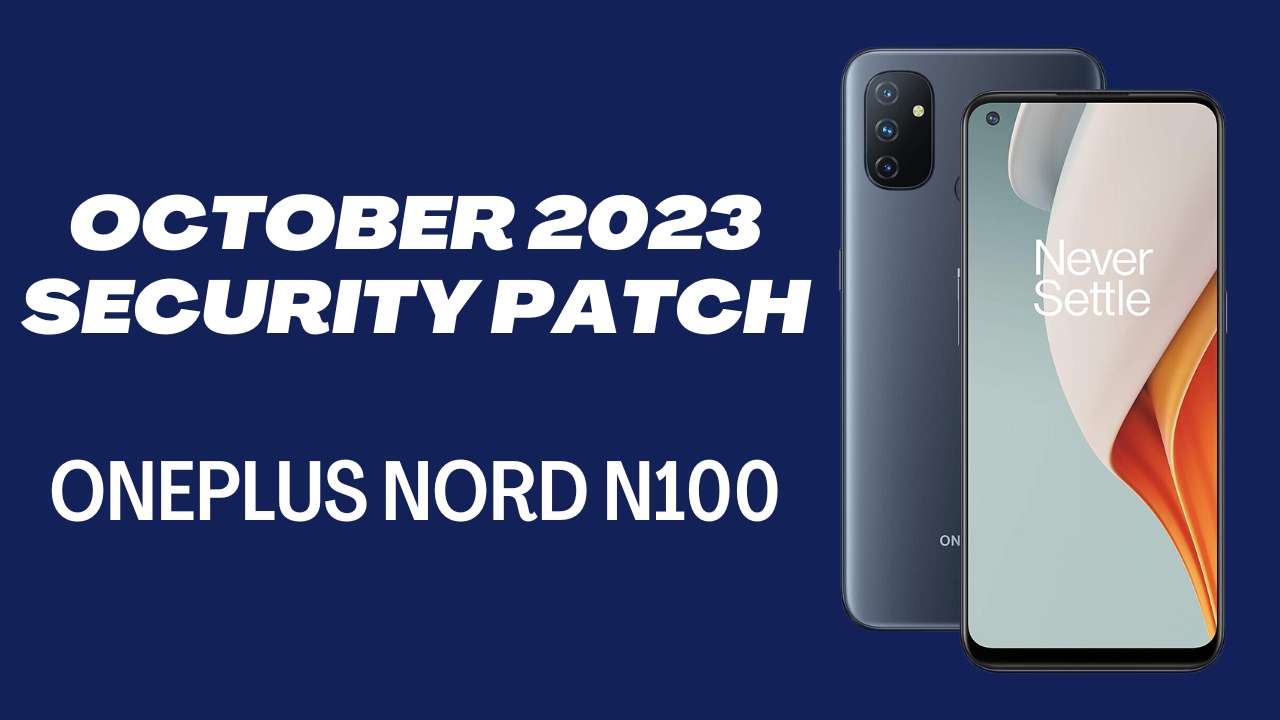 OnePlus has started the incremental rollout of the OxygenOS 11.0.15 update for OnePlus Nord N100 users in Europe and North America. It brings the latest security for this month which improves the device performance as well.
The company skipped the September 2023 security patch for the device and directly gave this update.
To identify the firmware versions in their particular regions for this update:
EU: 11.0.15.BE83AA
NA: 11.0.15.BE81AA
The update size is not specified for this on the community post yet. If we find any screenshots or something we will update the information here.
The OxygenOS 11.0.15 update only integrated the October 2023 Android security patch for the OnePlus Nord N100. It improves device security more than before and also protects from risks.
For More Such Updates Follow Us On – Telegram, Twitter, Google News, WhatsApp and Facebook
OxygenOS 14 Open Beta 3 Released for OnePlus 11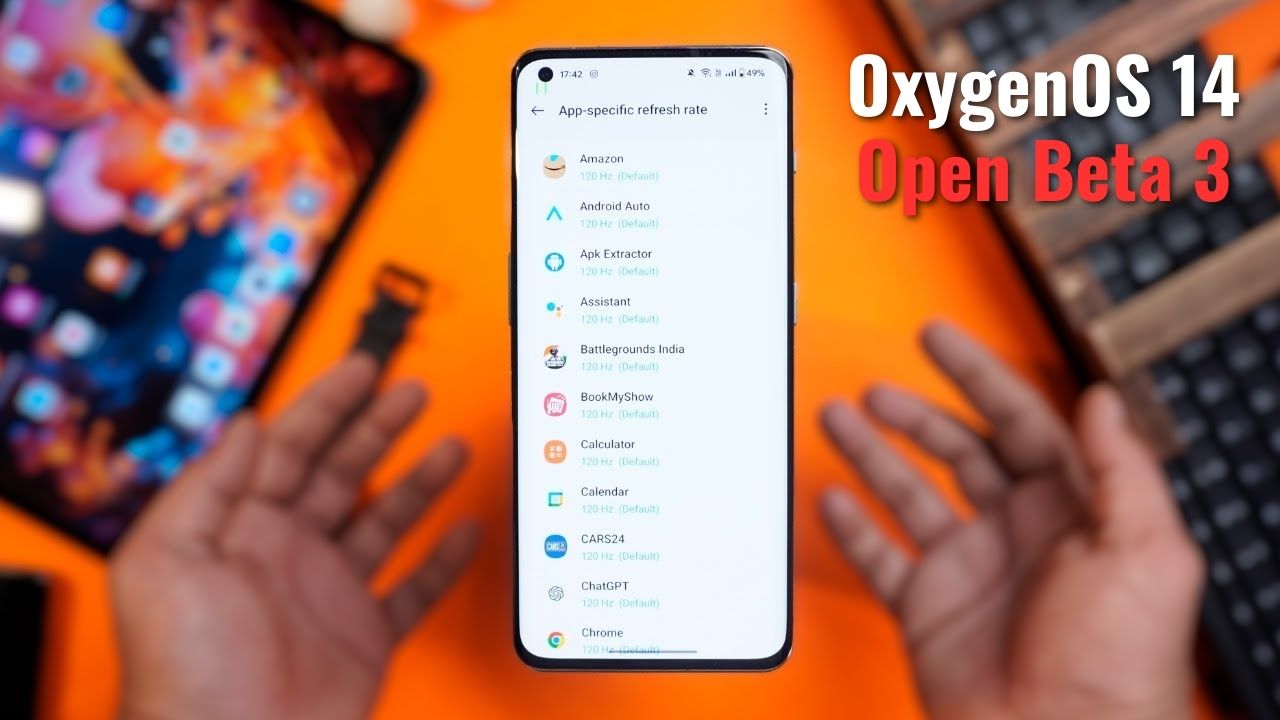 OnePlus is continuously working to enhance and improve the user experience. In a move to gather more feedback and refine the OxygenOS experience, the company has released the OxygenOS 14 Open Beta 3 for the OnePlus 11. This beta version comes packed with features that surpass its predecessors, the first and second Open Betas.
These beta updates are totally based on Android 14 and they bring lots of new features and bugs as well so be ready for everything.
However, users are reminded that beta versions might not always offer the same stability as official OTAs. Installing this update means acknowledging potential software risks. Presently, this open beta release is confined to India and North America. Those in other regions should keep an eye out for future updates.
An exclusive feature is also added to the OxygenOS 14 beta version which is not mentioned in the changelog. As per TechibeeReview our another website, you can set a custom refresh rate for particular apps or all apps at 120 Hz. This was much need feature in the smartphone as some apps were default set to 60 Hz which was not that smooth. Now if the user sets it to 120Hz for all apps then you will smooth and faster experience within the apps.
Known Issues:
Music sound glitches with wired headphones during photo capture.
Errors like "The system desktop has stopped running" when using third-party fonts.
Occasional screen flashing when using the navigation bar for app switching.
Unexpected return to desktop when swiping to close cards in Shelf.
Dark mode incompatibility with Play Store.
Missing incoming call notification banner on the desktop.
"The system interface irresponsible" error on Play Store usage.
OxygenOS 14 Open Beta 3 Changelog:
System:
Integration of October 2023 Android security patch for better security.
System stability and performance enhancements.
Battery life improvements in specific situations.
Resolved display glitch affecting widgets in Dark mode.
Apps:
Fixed issues with third-party payment apps.
Resolved a sharing problem where photos from an album might not be sent to a chosen app.
Upgrade Instructions:
For a successful upgrade, ensure:
Your OnePlus 11 is on the latest OxygenOS 13.1.
Battery level is above 30%.
At least 4 GB storage is available.
Note: Carrier version devices from TMO/Verizon aren't compatible with this beta.
India Users:
A new recruitment process for the Open Beta Test is now in place. Applications are open from October 12 until the quota is reached. Once you've applied and passed the review, the version will be available for download in Settings.
North American Users:
For those transitioning from the Stable Official version to the Open Beta, follow the given guidelines, ensuring you have the required OxygenOS 13.1 version and have backed up your data.
Rolling Back:
If you wish to revert to OxygenOS 13, the company has provided a rollback package. However, caution is advised: the rollback will erase all phone data. Hence, a backup is essential.
For detailed upgrade, installation, and rollback steps, refer to OnePlus' official guidance.
Links:
Download the relevant files for OnePlus 11 [IN version] and [NA version] to upgrade or roll back your software.
For More Such Updates Follow Us On – Telegram, Twitter, Google News, WhatsApp and Facebook
Nothing OS 2.5 Open Beta 1 with Android 14 Announced for Nothing Phone (2)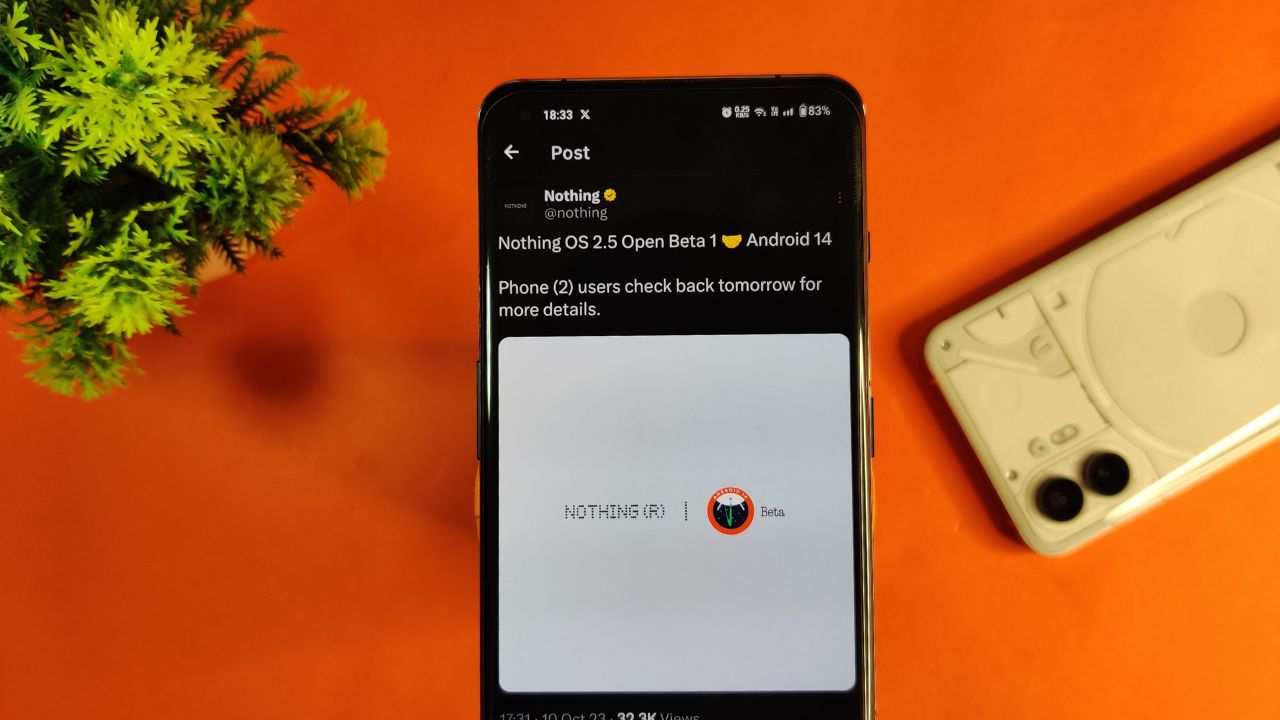 Nothing company has announced its next significant update "Nothing OS 2.5 Open Beta 1" for Nothing Phone (2) users. This new update is based on Android 14. Starting tomorrow, users of the Phone (2) can expect this update on their devices. If there are any special steps needed to install it, the company promises to provide guidance.
The announcement about Nothing OS 2.5 Open Beta 1 came via the company's official X handle, which used to be known as Twitter. According to their post, more details about this update will be shared on October 11.
However, there's a bit of a wait on the specifics. Nothing hasn't yet confirmed the exact time the update will be released. So for now Phone (2) users have to wait for a little while until the next announcement from the company.
For More Such Updates Follow Us On – Telegram, Twitter, Google News, WhatsApp and Facebook