Nothing OS 2.0 Control Center Concept Ignites Excitement Among Tech Enthusiasts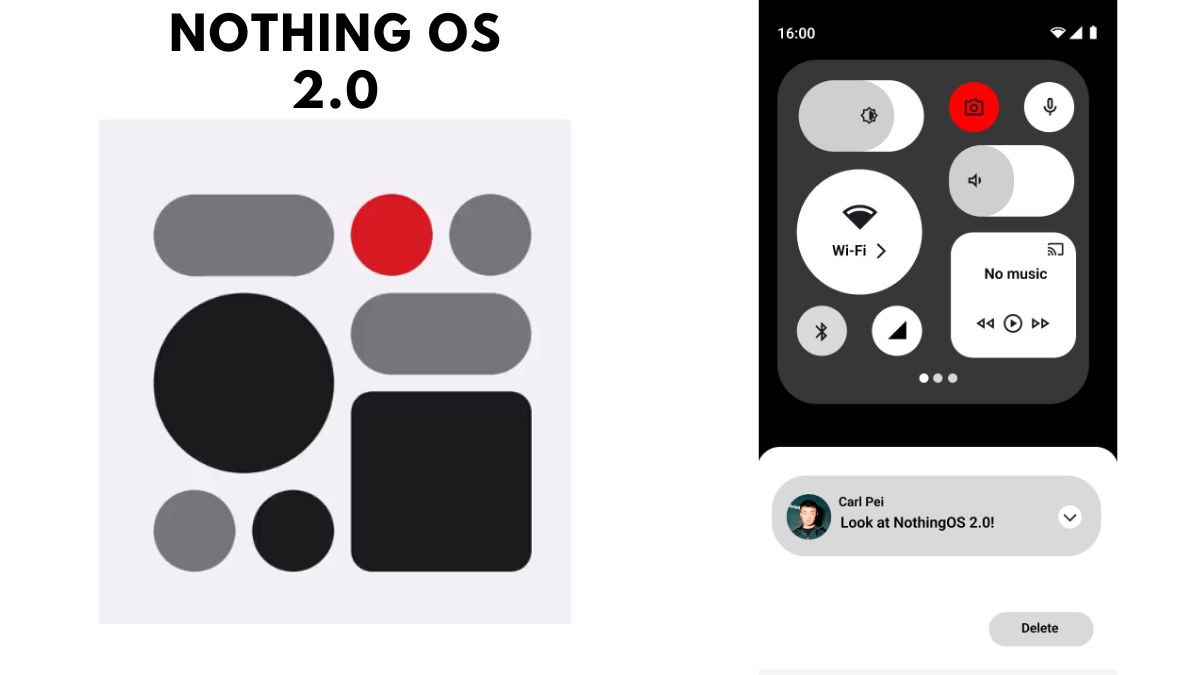 In a recent announcement, the renowned technology company Nothing unveiled its much-anticipated software update, Nothing OS 2.0, leaving the community buzzing with excitement. Although the details remain shrouded in mystery, a single image provided by the company has sparked a flurry of speculation and creativity among Nothing enthusiasts.
Nothing OS 2.0 Control Center Concept Design
One such member of the Nothing community, known as The Real Jeff, took the initiative to develop a concept called the "Nothing OS 2.0 Control Center" or "Panel" based on the cryptic image shared by Nothing. Jeff explained, "It's based on the picture Nothing posted recently. I interpreted it as some kind of control center, so here's a concept."
Upon sharing his concept, fellow community members promptly engaged in an enthusiastic discussion, offering their interpretations and thoughts. One member expressed their belief that the image resembled a home screen with widgets, while another suggested that the prominent red element could be a power button. Adding to the speculation, a third member confidently declared that the concept might represent the home menu based on the design direction mentioned by Nothing for the upcoming OS update.
Jeff, grateful for the feedback received, replied to the community, expressing his considerations for a version of the concept incorporating Material You, a design language introduced by Google. However, he remained uncertain whether Nothing would implement it in Nothing OS 2.0, prompting him to seek further opinions from the community.
In a bid to shed light on the upcoming operating system, XDA developers conducted an insightful conversation with Mladen M. Hoyss, Software Creative Director at Nothing. Hoyss revealed valuable insights into the evolution of Nothing's operating systems and provided a glimpse into the philosophy driving the development of Nothing OS 2.0.
With the anticipation surrounding Nothing OS 2.0 growing, users and tech enthusiasts alike eagerly await further announcements from the innovative company. The community-driven discussions and concepts demonstrate the passion and excitement shared by Nothing's devoted followers as they speculate on the features and improvements that Nothing OS 2.0 will bring to the table.
As the release date for Nothing OS 2.0 draws near, the curiosity of the tech world intensifies, fueling the collective enthusiasm for the upcoming software update. Nothing remains committed to providing a unique and user-centric experience, and fans eagerly anticipate the unveiling of Nothing OS 2.0, expecting it to set a new benchmark in the world of mobile operating systems.
For More Such Updates Follow Us On – Telegram, Twitter, Google News, and Facebook