Nothing Phone (1) Receives Android 14 Beta: New Features Explained – Is It Worth Updating?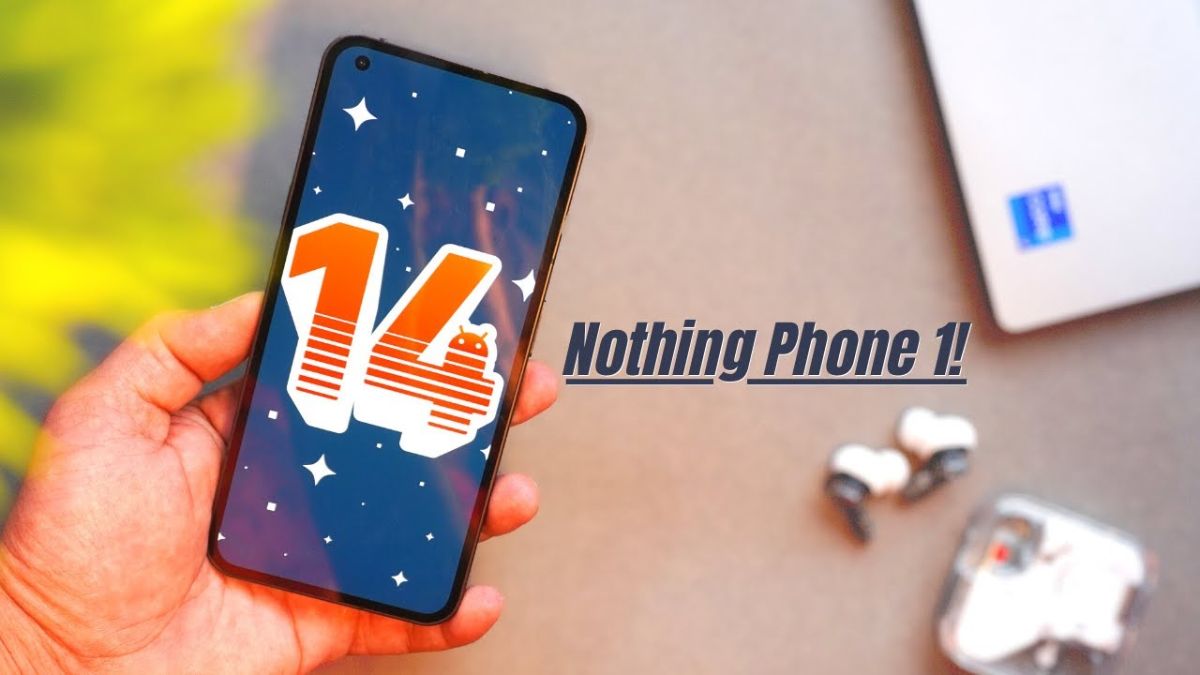 In an exciting development for Nothing Phone (1) users, the highly anticipated Android 14 beta 1 has been released, bringing a host of new features and enhancements. In this article, we will delve into the installation process, key features, and potential considerations for those contemplating an update.
To begin with, the installation process for Android 14 beta on the Nothing Phone (1) is relatively straightforward. Users need to ensure that their device is running the latest version of Nothing OS 1.5.4. Afterward, they can download the Android 14 beta and follow the step-by-step instructions to apply the OTA update. It is important to note that installing the developer preview will result in the loss of all data, requiring users to back up their information beforehand.
Once Android 14 beta is successfully installed, users will notice several noteworthy features. As this is an AOSP (Android Open Source Project) build, it lacks the unique Nothing OS features and stock apps, providing a pure Android experience. Basic services such as calling, Wi-Fi, and Bluetooth function seamlessly.
When exploring the interface, users may observe some differences. The lock screen displays a bold and thick clock text compared to stock Android, and the quick setting tiles resemble those found on other devices rather than the rounded tiles unique to the Nothing Phone (1). However, it is expected that rounded quick setting tiles will be added in future builds.
Personalization options in the developer preview are somewhat limited. The wallpaper and style section offers only a few choices, and the option for themed icons seems to be absent. However, this feature can still be accessed through the settings menu.
The dark mode in the Android 14 beta leans toward a pitch-dark theme rather than a grayish background. The picture-in-picture (PIP) mode now features curved edges instead of square ones. Notably, the performance of playing YouTube videos in the background or PIP mode on the Nothing Phone (1) is smooth, without any noticeable lags.
Android 14 beta introduces new animations and design elements. The music player incorporates wavy progress bars and adaptive tiles that change according to the song's thumbnail. Additionally, users will notice a new back gesture pill, replacing the previous arrow design. The color of this pill adapts to the wallpaper, and while some users may prefer the familiar arrow, this change can be adjusted in the settings.
Another interesting addition is the predictive back animation, which can be enabled through developer options. This feature provides visual cues when navigating back within the settings page, enhancing the overall user experience.
However, the Android 14 developer preview does have some minor issues. For instance, the split-screen mode animations can be jittery, and there is room for improvement in properly segregating the overlapping applications. These concerns are expected to be addressed in upcoming builds.
In terms of battery usage, Android 14 beta brings a revised battery section, though some users have reported the disappearance of the usage graph. This graph, similar to the one found on Pixel devices, allows users to track daily battery consumption and view breakdowns of specific apps.
Before deciding whether to update to Android 14 beta on the Nothing Phone (1), users should consider the trade-offs. While the new features are undoubtedly enticing, it is important to remember that this is a developer preview and may contain bugs and stability issues. Users who rely heavily on Nothing OS features or require a completely stable system may prefer to wait for the official stable release.
We also have a video where we have explained about Nothing Phone (1) Android 14 Beta update:
Also read:
If you like our article, follow us on Google News and Instagram, or join our Telegram Group.
For More Such Updates Follow Us On – Telegram, Twitter, Google News, WhatsApp and Facebook
Nothing OS 2.5 Open Beta 1 with Android 14 Announced for Nothing Phone (2)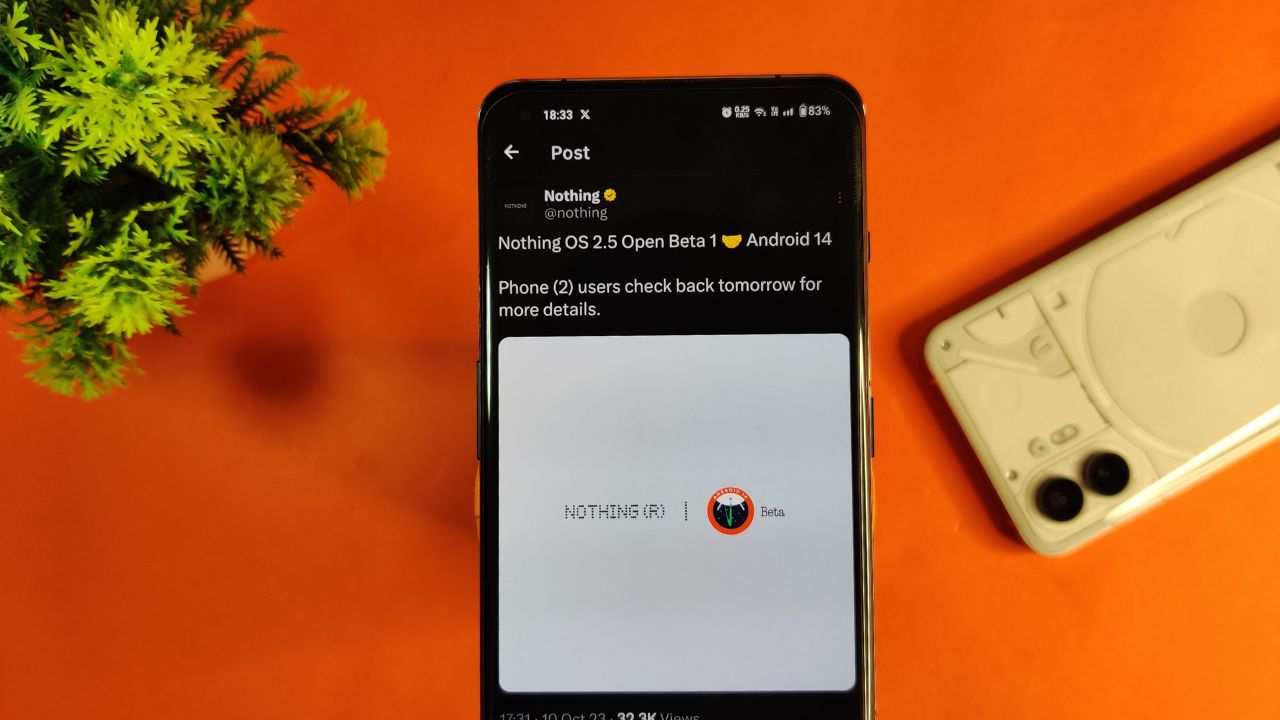 Nothing company has announced its next significant update "Nothing OS 2.5 Open Beta 1" for Nothing Phone (2) users. This new update is based on Android 14. Starting tomorrow, users of the Phone (2) can expect this update on their devices. If there are any special steps needed to install it, the company promises to provide guidance.
The announcement about Nothing OS 2.5 Open Beta 1 came via the company's official X handle, which used to be known as Twitter. According to their post, more details about this update will be shared on October 11.
However, there's a bit of a wait on the specifics. Nothing hasn't yet confirmed the exact time the update will be released. So for now Phone (2) users have to wait for a little while until the next announcement from the company.
For More Such Updates Follow Us On – Telegram, Twitter, Google News, WhatsApp and Facebook
Nothing Glyph Composer app receives a small update to fix bugs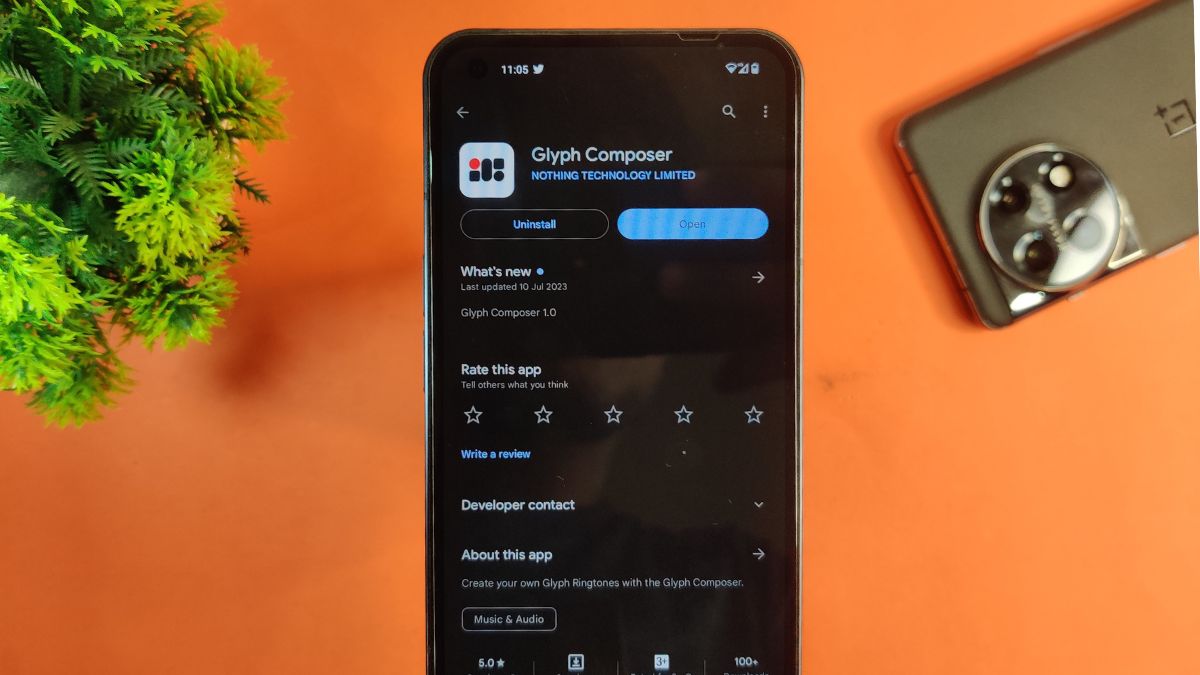 Previously, Nothing company released a Glyph Composer app with Nothing OS 2.0 update. The app helps you to create custom ringtones on your own with Sound packs provided by the company.
Recently, new sound pack "Sampha" was added to the app. Now the composer app has got a new update 1.3.2. The What's New section says,"Various bug fixes."
However, I personally didn't face any issues or bugs with the app on my Nothing Phone (1) and Phone (2). But still company tries to make its app better than before so that no user gets a bug while using it.
For More Such Updates Follow Us On – Telegram, Twitter, Google News, WhatsApp and Facebook
Nothing Opens Service Centre in Bengaluru with More to Follow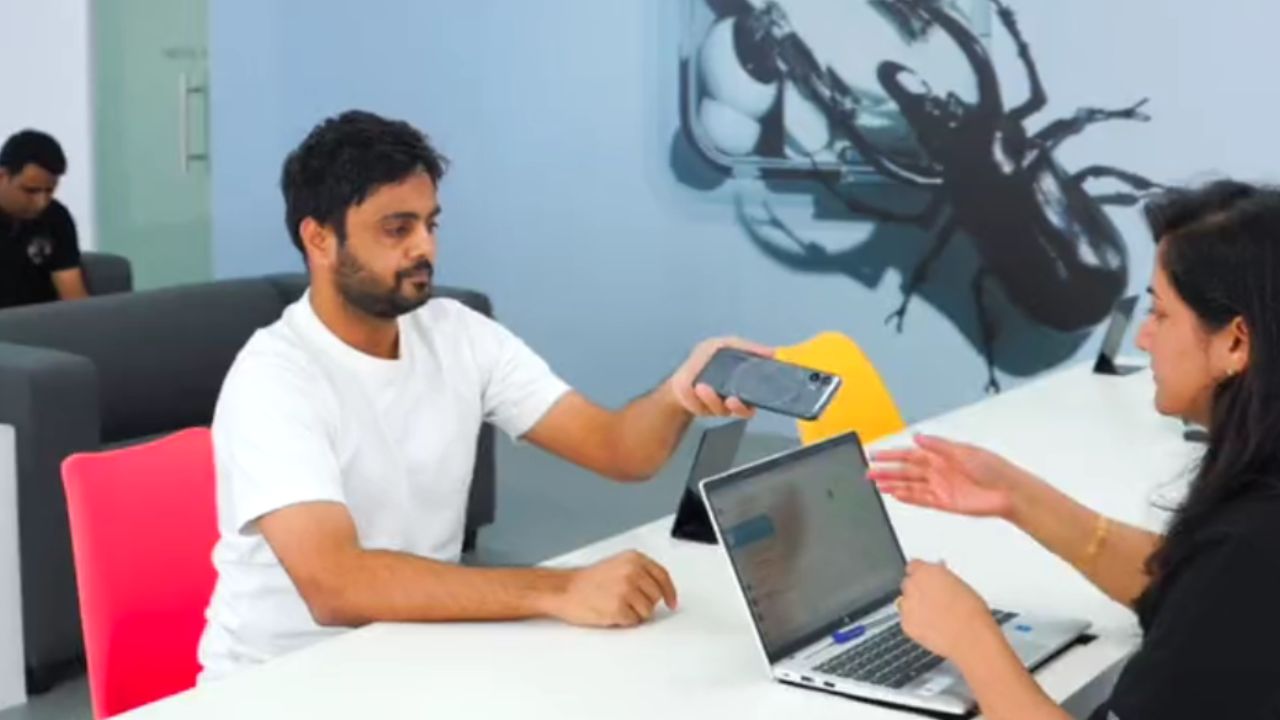 Nothing the UK tech startup led by Founder Carl Pei opened its first service centre in Bengaluru. This service centre promises product repairs in just two hours. They plan to open four more in the next few months. The goal is to have 35 centres in India by 2025.
Before the launch of the Nothing Phone (2) in July the company had shared plans to open their first service centre in August. Now it's open on 100 Feet Road in Indira Nagar.
Customers who visit the service centre can get quick support for their Nothing products. This was reported by the Indian Express and mentioned by Nothing's Vice President Manu Sharma. They aim to fix products in two hours. If repairs take longer they'll give customers another device to use. Fun fact: customers can play arcade games like Pac-Man while they wait.
The Indira Nagar service centre will also offer discounts on repairs on the second weekend of every month. Like Apple's free sessions in its stores there will be tech workshops in the service centre.
Nothing India officially announced this on their X profile (previously known as Twitter).
After Bengaluru the company plans to open centres in Chennai, Delhi, Hyderabad, and Mumbai. They revealed this plan in July. They will open 15 more centres next year. The aim is to reach 35 centres by 2025.
Here is the Google Map location for Nothing Service Centre in Bengaluru: Link
For More Such Updates Follow Us On – Telegram, Twitter, Google News, WhatsApp and Facebook