Nothing to Launch Second Generation Ear (2) TWS with LHDC 5.0 and IP54 Rating, Indian Price Leaked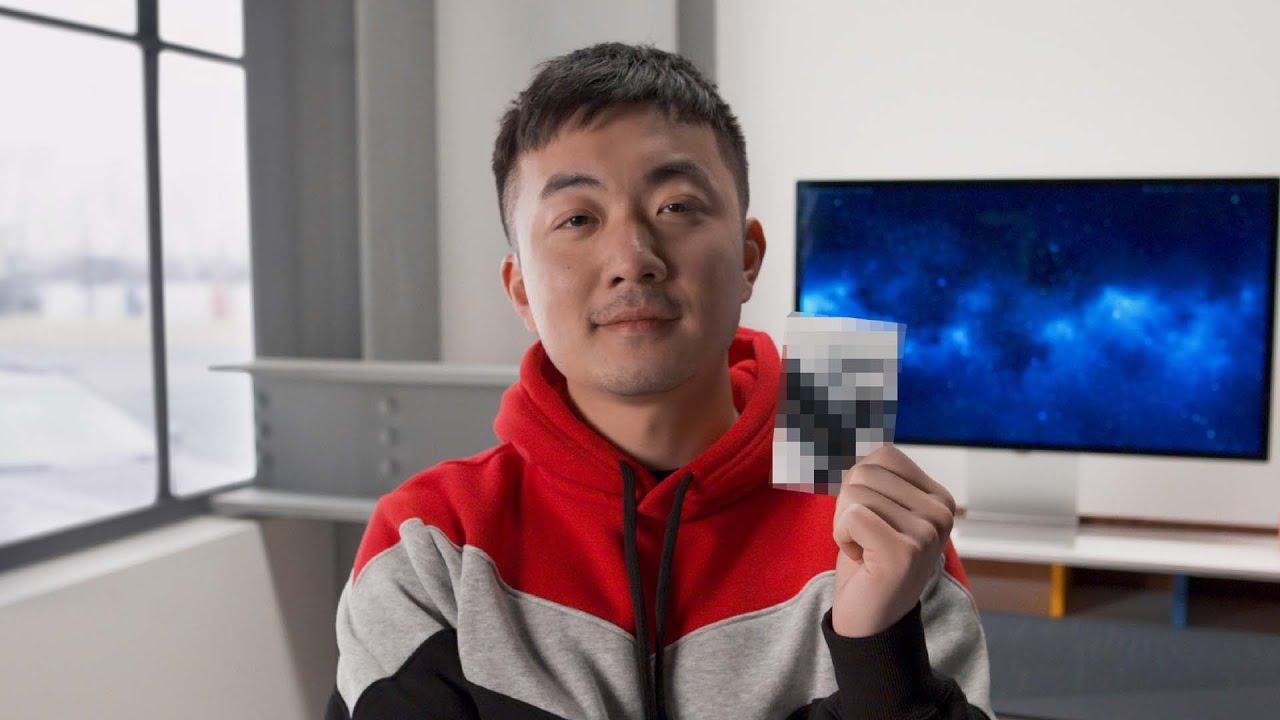 Nothing, a London-based consumer technology company founded by Carl Pei, is set to launch its second generation Ear (2) true wireless earbuds today at 8:30 pm (IST) in India and the global market. The launch event will be broadcasted on the company's official YouTube channel.
In a recent interview with Forbes, Carl Pei revealed that the Nothing Ear (2) will support LHDC 5.0 (Low Latency HD Audio Codec), allowing certified hi-res audio to be played in its full glory. Additionally, the new earbuds will have an IP54 rating, providing limited ingress protection from dust particles and splashes of water.
According to recent leaks, the Indian price for the Nothing Ear (2) will be Rs 9,999 or Rs 10,999, with the box price set at Rs 12,999. This is considerably more expensive than the first generation Nothing Ear (1) earbuds. However, the Ear (2) is expected to offer improved noise cancellation and sound quality, along with the LHDC 5.0 support and IP54 rating.
Nothing has been teasing the launch of its new earbuds on social media with the tagline "Sound of Change." With the competitive pricing and promising features, the Ear (2) could make a strong case for itself in the high-end true wireless earbuds market.
In addition to the Ear (2) launch, Carl Pei confirmed at MWC 2023 event that Nothing will also be launching its flagship smartphone, the Nothing Phone (2). The device is expected to feature a Snapdragon 8 series chipset, but no further details have been revealed at this time.
Nothing Ear (2) Launch Event: Where to Watch
Exciting news for tech enthusiasts and audiophiles alike, as Nothing Company is all set to launch their latest product, the Nothing Ear 2, on their official YouTube channel. The launch event is scheduled to take place on March 22, 2023, at 8:30 pm.
Nothing Company has been making waves in the tech world, and this launch is expected to be another groundbreaking event. The Nothing Ear 2 is the successor to the popular Nothing Ear 1 earbuds and is rumored to have advanced features and improved performance. Fans and followers of the brand are eagerly anticipating this launch and are looking forward to getting their hands on the new product.
Also read: List of Eligible and Ineligible devices for OxygenOS 14 Update
If you like our article then follow us on Google News, and Instagram, or join our Telegram Group.
For More Such Updates Follow Us On – Telegram, Twitter, Google News, WhatsApp and Facebook
Nothing OS 2.5 Open Beta 1 with Android 14 Announced for Nothing Phone (2)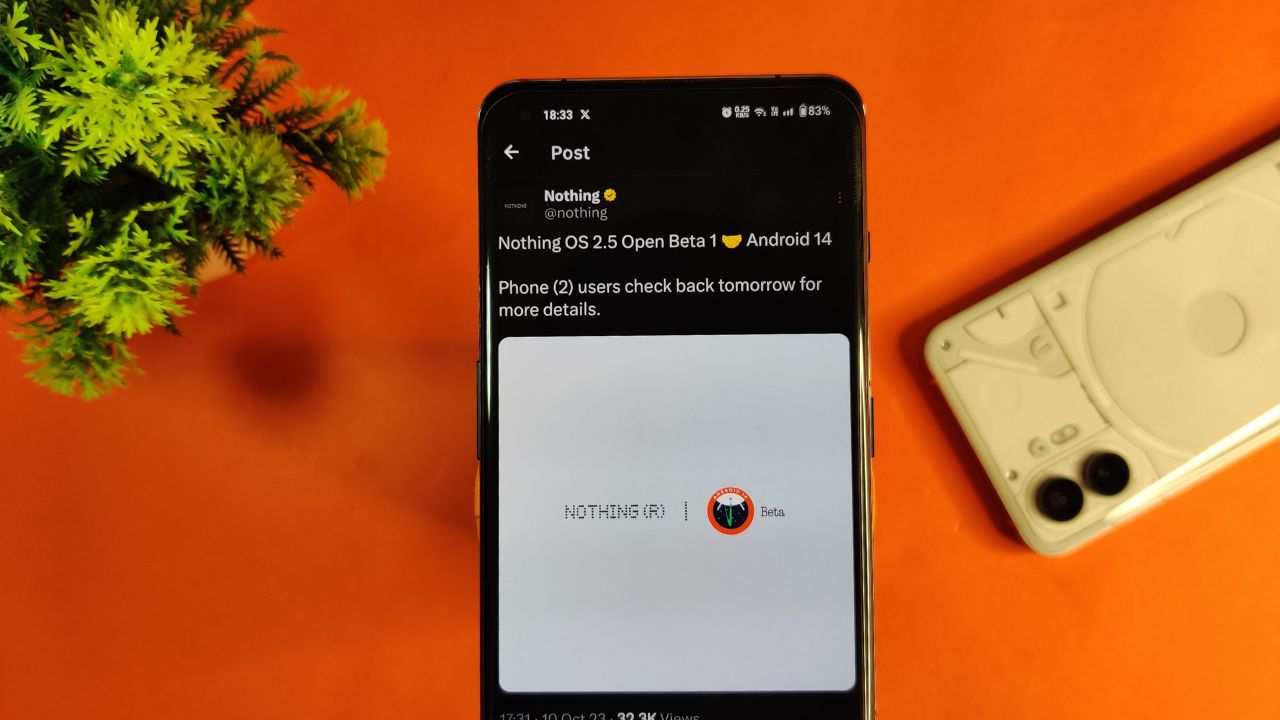 Nothing company has announced its next significant update "Nothing OS 2.5 Open Beta 1" for Nothing Phone (2) users. This new update is based on Android 14. Starting tomorrow, users of the Phone (2) can expect this update on their devices. If there are any special steps needed to install it, the company promises to provide guidance.
The announcement about Nothing OS 2.5 Open Beta 1 came via the company's official X handle, which used to be known as Twitter. According to their post, more details about this update will be shared on October 11.
However, there's a bit of a wait on the specifics. Nothing hasn't yet confirmed the exact time the update will be released. So for now Phone (2) users have to wait for a little while until the next announcement from the company.
For More Such Updates Follow Us On – Telegram, Twitter, Google News, WhatsApp and Facebook
Nothing Glyph Composer app receives a small update to fix bugs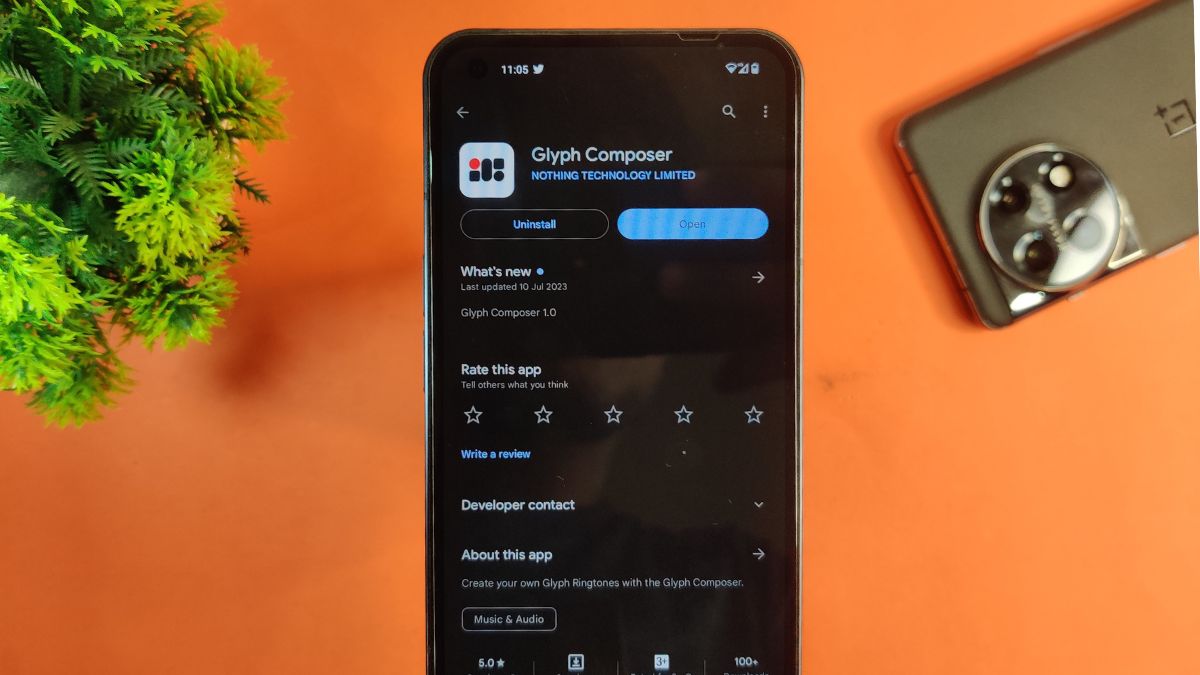 Previously, Nothing company released a Glyph Composer app with Nothing OS 2.0 update. The app helps you to create custom ringtones on your own with Sound packs provided by the company.
Recently, new sound pack "Sampha" was added to the app. Now the composer app has got a new update 1.3.2. The What's New section says,"Various bug fixes."
However, I personally didn't face any issues or bugs with the app on my Nothing Phone (1) and Phone (2). But still company tries to make its app better than before so that no user gets a bug while using it.
For More Such Updates Follow Us On – Telegram, Twitter, Google News, WhatsApp and Facebook
Nothing Opens Service Centre in Bengaluru with More to Follow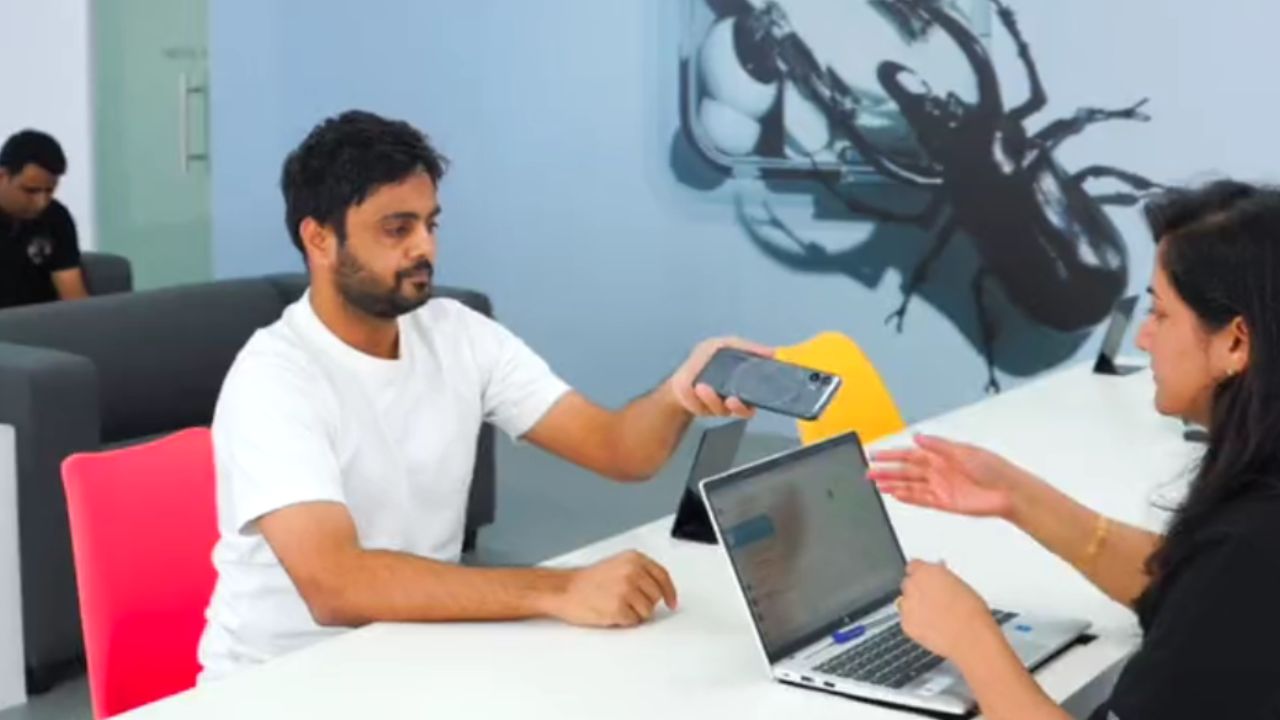 Nothing the UK tech startup led by Founder Carl Pei opened its first service centre in Bengaluru. This service centre promises product repairs in just two hours. They plan to open four more in the next few months. The goal is to have 35 centres in India by 2025.
Before the launch of the Nothing Phone (2) in July the company had shared plans to open their first service centre in August. Now it's open on 100 Feet Road in Indira Nagar.
Customers who visit the service centre can get quick support for their Nothing products. This was reported by the Indian Express and mentioned by Nothing's Vice President Manu Sharma. They aim to fix products in two hours. If repairs take longer they'll give customers another device to use. Fun fact: customers can play arcade games like Pac-Man while they wait.
The Indira Nagar service centre will also offer discounts on repairs on the second weekend of every month. Like Apple's free sessions in its stores there will be tech workshops in the service centre.
Nothing India officially announced this on their X profile (previously known as Twitter).
After Bengaluru the company plans to open centres in Chennai, Delhi, Hyderabad, and Mumbai. They revealed this plan in July. They will open 15 more centres next year. The aim is to reach 35 centres by 2025.
Here is the Google Map location for Nothing Service Centre in Bengaluru: Link
For More Such Updates Follow Us On – Telegram, Twitter, Google News, WhatsApp and Facebook