OnePlus 10R gets Stable OxygenOS 13 update based on Android 13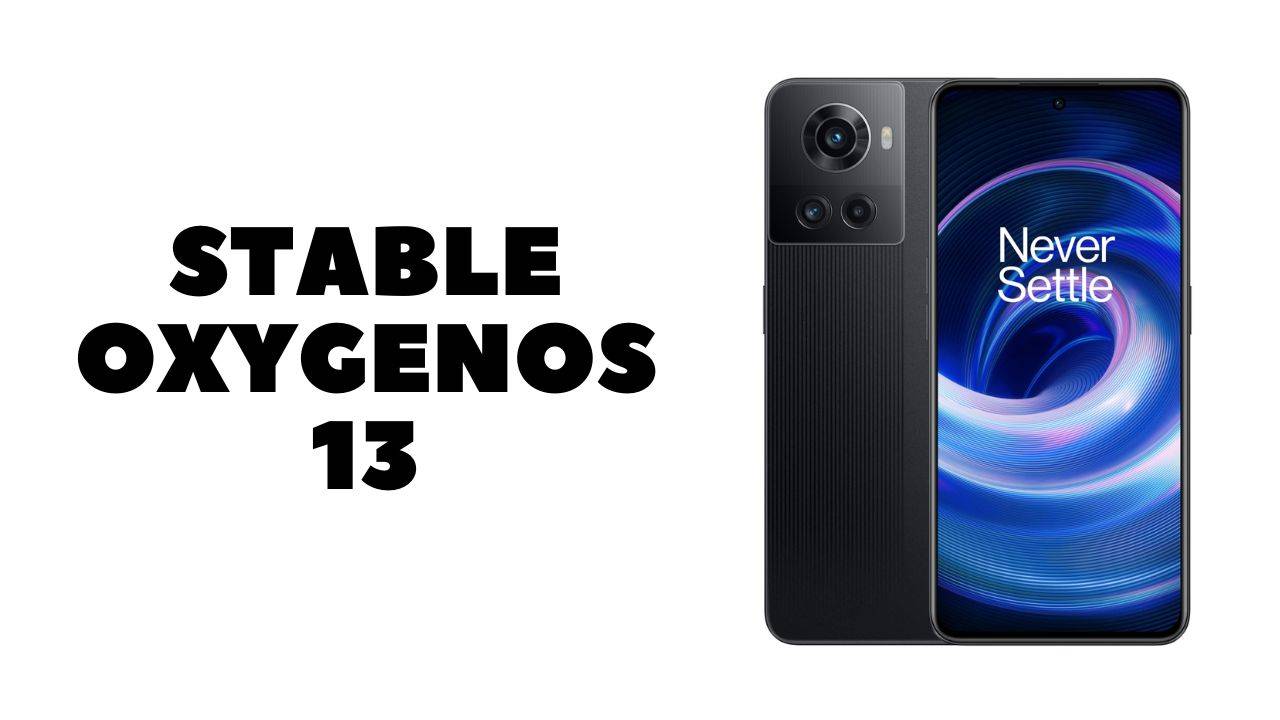 The OnePlus 10R has now been added to the list of devices that will receive the OxygenOS 13 stable update, and OnePlus is now moving more quickly to roll out the update to eligible devices. So far, all OnePlus beta 2 testers have received the updated software.
Yes, OnePlus added a lot of new features and optimized existing features to the stable OxygenOS 13 update for users of the OnePlus 10R smartphone. And the Always-On Display's most exciting additions are:
Live tracking for ride-hailing, music, and food delivery. However, the company updated the Multi-screen connection 2.0 and added an NFC university card, enabling you to answer calls on a linked PC and even make calls between your phone and PC.
The company added three new options, three of which contain smart permission suggestions to enhance security, in order to keep and give additional security and privacy features. Additionally, the feature supports smart blocking and promotions while preventing harmful attempts to mislead users into installing apps.
Notably, users of the OnePlus 10R can tell the update is available by looking at the OxygenOS 13 (C.14) build version. And you need to install about 335.63 MB of data in order to use all the features mentioned above.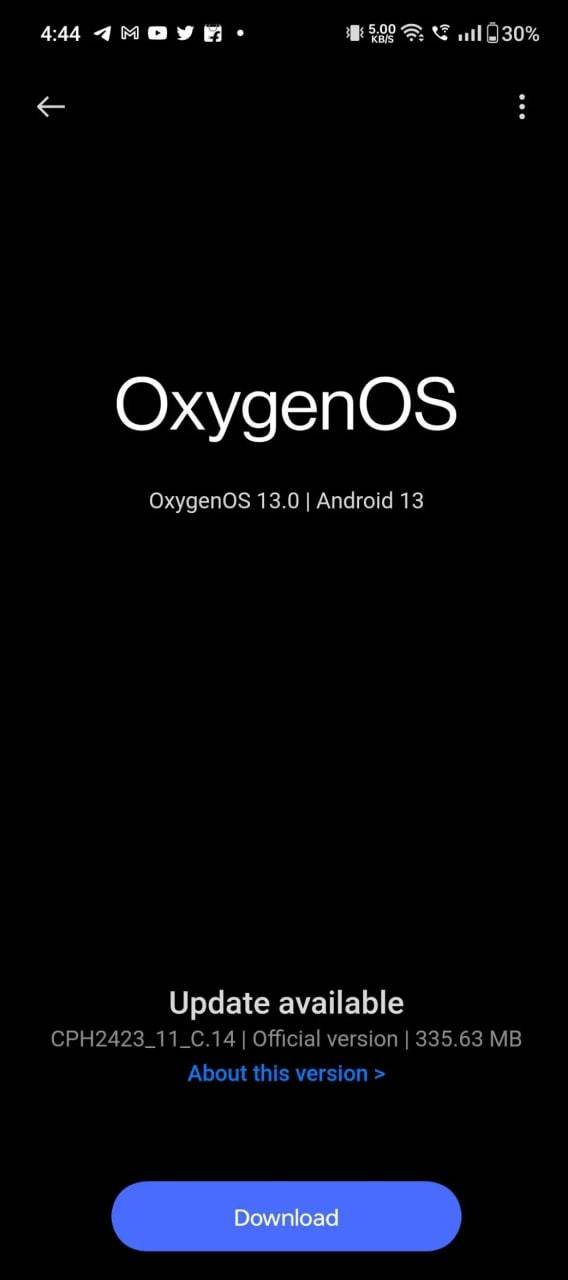 OnePlus 10R Stable OxygenOS 13 C.14 Update Changelog
Aquamorphic Design
Adds Aquamorphic Design theme colors for enhanced visual comfort.
Applies the Aquamorphic Design philosophy to animations to make them natural and vivid.
Adds Shadow-Reflective Clock, with shadow simulating the orientation of the sun and moon.
Adds a Home screen world clock widget to show the time in different time zones.
Upgrades to Quantum Animation Engine 4.0, with a new behavior recognition feature, which recognizes complex gestures and provides optimized interactions.
Optimizes UI layers for a clearer and neater visual experience.
Applies real-world physical motions to animations to make them look more natural and intuitive.
Adapts responsive layouts to accommodate different screen sizes to improve readability.
Optimizes the widget design to make information easier and quicker to find.
Optimizes fonts for better readability.
Enriches and optimizes illustrations for features by incorporating multicultural and inclusive elements.
Efficiency
Adds Meeting Assistant to enhance the meeting connecting and note-taking experience and introduces an option to make notifications more subtle and less distracting.
Adds support for one-tap meeting joining and smart meeting minutes to improve work efficiency.
Adds large folders to the Home screen. You can now open an app in an enlarged folder with just one tap and turn pages in the folder with a swipe.
Adds a new type of Always-On Display that shows live information about music, ride-hailing, and food delivery. (Supports only some apps)
Adds NFC university card. You can now use your phone as your university card. (This feature is only available in some universities.)
Adds support to double tap the power button to show your health code.
Adds media playback control, and optimizes the Quick Settings experience.
Adds smart event management and conflict reminders to help with your scheduling.
Adds support for one-tap calendar sync to DingTalk and one-tap sync of email events.
Adds support for event recognition. You can use screen recognition to recognize and sync the events on the current screen to the Calendar with one tap.
 Adds more markup tools for screenshot editing.
Adds support for adding widgets to the Home screen, making information display more personalized.
Upgrades Recorder. Search capabilities are enhanced and exporting images and text is supported.
• Optimizes Breeno Suggestions to make scenario-based suggestions for apps and services.
Seamless interconnection
Upgrades to Multi-Screen Connect 2.0. You can answer or hang up calls on a connected PC and even switch a call between your phone and PC.
Optimizes Multi-Screen Connect. You can open multiple mobile apps on a connected PC for efficient multitasking.
Optimizes Screencast, with cast content automatically adapting to the target screen.
Personalization
Adds more Omoji materials to cover more scenarios. Omoji now supports to set the contacts avatars, fully expressing yourself with more customized avatars.
Adds Insight Always-On Display, with more personalized Always-On Display settings available.
Optimizes Portrait Silhouette Always-On Display, with more drawing tools and line colors available.
Security & privacy
Adds an automatic pixelation feature for chat screenshots. The system can identify and automatically pixelate profile pictures and display names in a chat screenshot to protect your privacy.
Adds smart permission suggestions to improve security.
Adds a feature to prevent malicious attempts to lure users into installing apps, supporting smart blocking of malicious pop-ups and promotions.
Adds regular clearing of clipboard data for privacy protection.
Optimizes Private Safe. The Advanced Encryption Standard (AES) is used to encrypt all files for enhanced security of private files.
Optimizes payment security.
Read More:
If you like our article then follow us on Google news, and Instagram, or join our Telegram Group. 
For More Such Updates Follow Us On – Telegram, Twitter, Google News, and Facebook