OnePlus Camera 5.4.10 adds Quick Share, New zoom UI in Android 11 Beta Update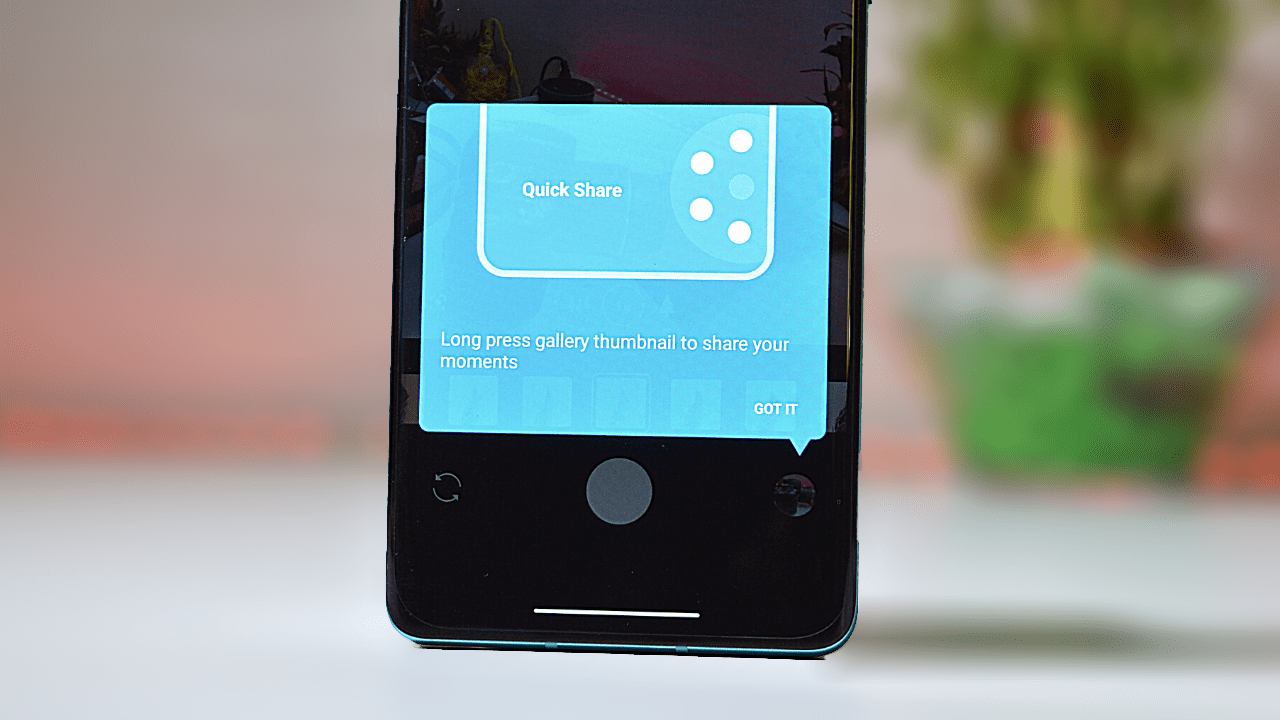 OnePlus Camera 5.4.10 adds Quick Share,New zoom UI in Android 11 Beta Update.
Oneplus recently officially released Android 11 Beta 1 for its current flagship devices. Oneplus published a blog post on their forum titled "Android 11 Beta (Developer Preview) for OnePlus 8 Series".    
Along with Android 11 Beta 1, Oneplus is also testing the newer version of its camera app ie OnePlus Camera 5.4.10. OnePlus Camera 5.4.10 has many new features such as Quick Share, New zoom UI, new camera filters, and many more. Spotted by XDA members, OnePlus Camera 5.4.10 adds three major new features to OnePlus 8 devices.
Quick Share
Quick Share is designed to make it easy to immediately send a photo within the camera app to any app or social media platform. After taking a photo, one can drag the preview to share it on a supported social media app. But, you can't see the photo in full before sharing it.
New Photo Filters
OnePlus Camera 5.4.10 update adds a lot of new filters, but not all of the new filters are given proper names yet. Some XDA members spotted the filter names from their APK. The filters spotted are FaceApp, O1, BeautyPlus, Black & White (New), Clare, Juno, Valencia, Snapseed, Sweetsnap, and Youcam.
The new Black and White filter has some enhancements done from the already black and white filter present in the Oneplus camera. All the filter names spotted by XDA members are yet to be confirmed by the manufacturer.
New Zoom UI
The camera app update also brings a new zoom UI for zooming in and out. By dragging left you can zoom out and by dragging right you can zoom in. The new UX is more thumb-friendly than pinch-to-zoom and the pop-out zoom carousel.
Burst Photos and Video
The camera app update now allows you to take burst photos and videos. Long pressing the shutter button will let you take a quick set of photos or record a short video. When you let go of the shutter button, the photos and/or video stop being captured.
OnePlus is also working on adding a native document scanner to its camera app. This feature might come in future updates.OnePlus Camera 5.4.10 adds Quick Share, New zoom UI in Android 11 Beta Update.
Oneplus also rolled out OxygenOS Open Beta 15/5 for the OnePlus 7/ 7T series with One-Handed Mode & Dark Mode shortcut. The latest Open Beta 5/15 brings a dark mode toggle shortcut in the quick settings panel. When one swipes down the notification bar twice, they will now see a new Dark Mode toggle button.
This new update also added the latest June 2020 security patch. A new feature called one-handed mode is also got added with the new update. You can enable this feature from -> Settings -> Buttons & Gestures -> Quick Gestures.
Downloads : Oneplus Camera 5.4.10 Beta Apk
Also read: OxygenOS 10.5.10 re-enabled OnePlus 8 Pro global version color filter camera
For the latest TechNews and Reviews, follow Techibee on Twitter, Facebook, and subscribe to our Youtube channel.
For More Such Updates Follow Us On – Telegram, Twitter, Google News, WhatsApp and Facebook
WhatsApp to Bring Email Login Feature for Account Safety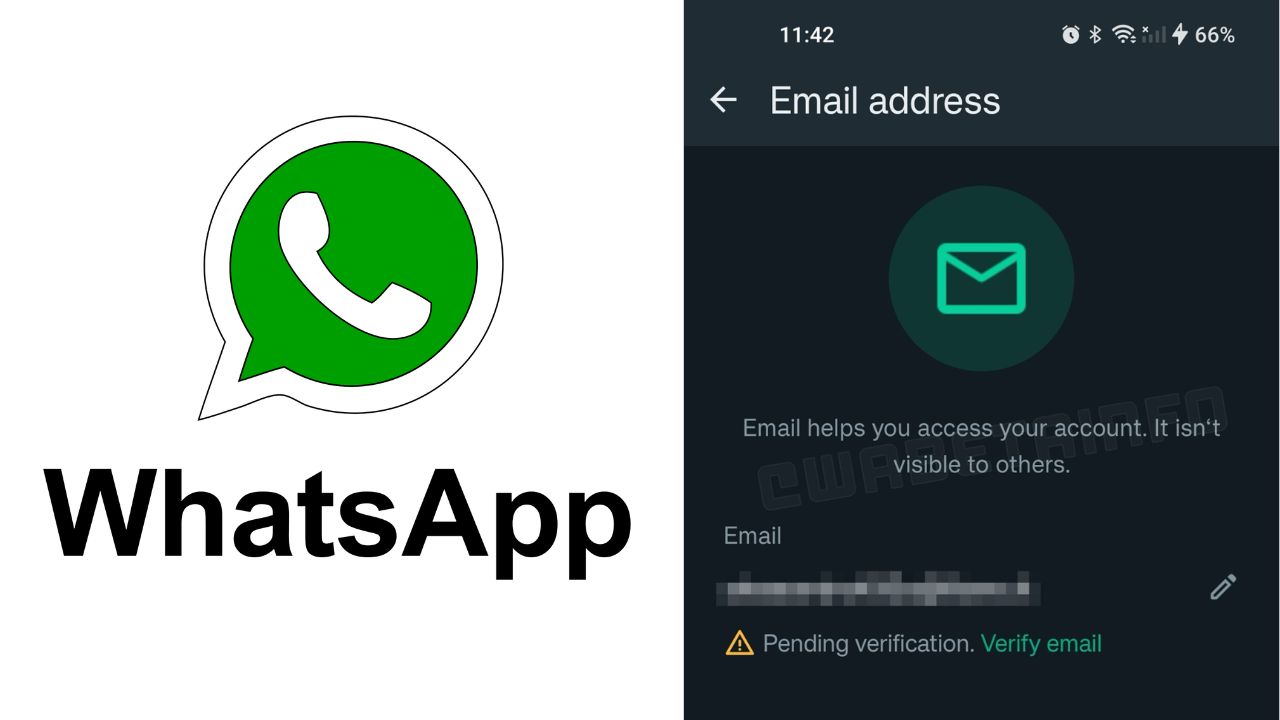 WhatsApp always keeps working on new features to improve its app for better usage. The latest version of WhatsApp beta lets you use your email to keep your account safe. It will help you to recover your account if anything goes wrong
WhatsApp Email Login Feature
Now, if you use WhatsApp beta on your iPhone you can now link your email to your WhatsApp account. This step makes sure that you can recover your account easily. The new feature showed up in the iOS beta version 23.23.1.77 and for Android, it came with this beta version 2.23.24.10 update. It will also use your current login method, that's your phone number but now you can also use email.
How to Link Your Email on WhatsApp
Open the WhatsApp beta on your iPhone or Android.
Go into the settings and find where to add your email.
Add your email and follow the steps to verify it.
If you don't want to add your email to WhatsApp, you can do that without any problem. WhatsApp will still work with just your phone number. The email is just an extra way to make sure you can always get into your WhatsApp, even if your phone is lost or stolen.
This additional email option will make sure that your account is safe. It is still being tested so normal users can use it right now. So it will come with a stable WhatsApp in-app update very soon. If you are interested in these types of new features you can join the beta program from the Google Play Store for Android and iOS its Test Flight.
For More Such Updates Follow Us On – Telegram, Twitter, Google News, WhatsApp and Facebook
Nothing Glyph Composer app receives a small update to fix bugs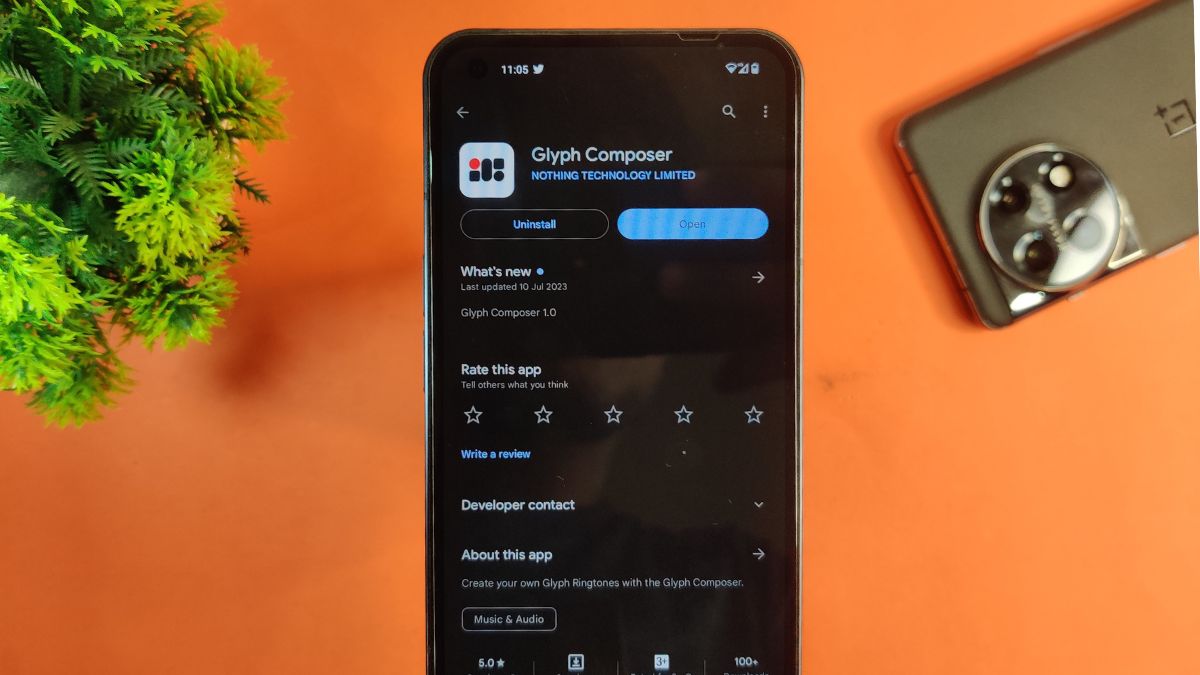 Previously, Nothing company released a Glyph Composer app with Nothing OS 2.0 update. The app helps you to create custom ringtones on your own with Sound packs provided by the company.
Recently, new sound pack "Sampha" was added to the app. Now the composer app has got a new update 1.3.2. The What's New section says,"Various bug fixes."
However, I personally didn't face any issues or bugs with the app on my Nothing Phone (1) and Phone (2). But still company tries to make its app better than before so that no user gets a bug while using it.
For More Such Updates Follow Us On – Telegram, Twitter, Google News, WhatsApp and Facebook
Spotify CEO Calls Out Apple and Google for Unfair Play in Music Streaming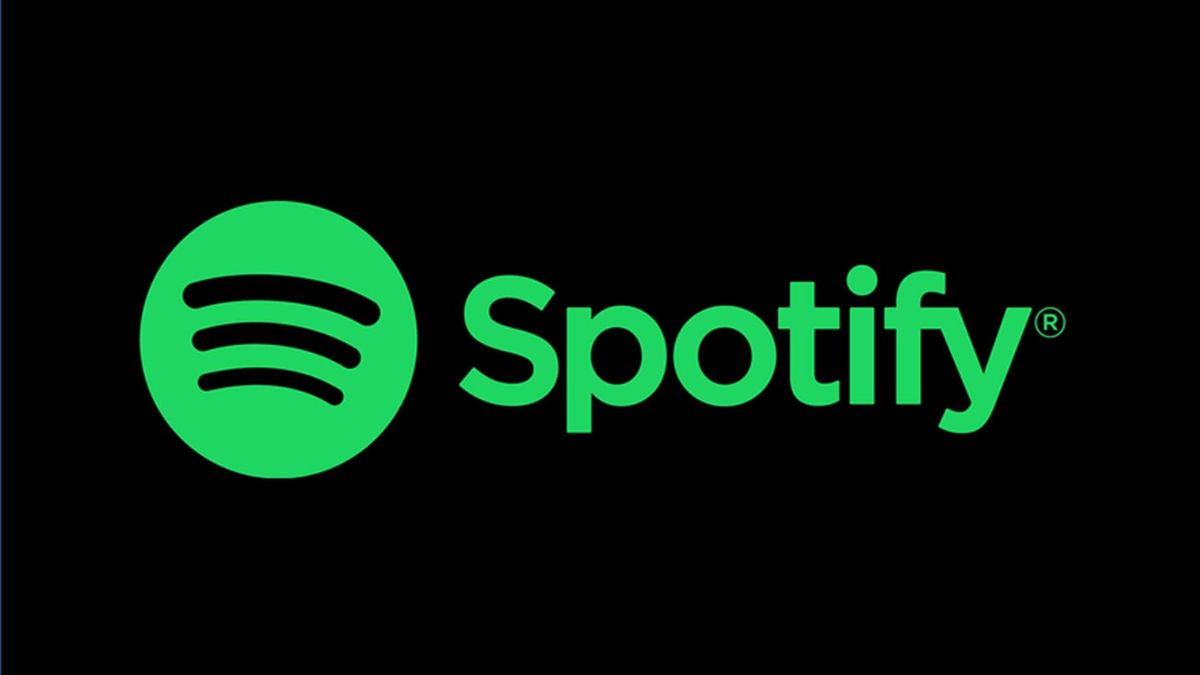 Spotify's CEO Daniel Ek has spoken out against big tech companies like Apple and Google. He says they both control the music streaming market and also compete in it. This he feels is not fair.
Daniel Ek talked to the Financial Times about this. He said it's like Apple and Google are the referees of a game but they are also playing in it. He thinks this is wrong and not good for other companies trying to compete.
He also said these big companies make their own rules. This can hurt other companies trying to do business. They also have a lot of control over how many people use the internet. Daniel Ek thinks this is too much power.
Because of all this, Daniel Ek is asking the UK government to make a new law. This law will make sure that if a company is in charge of a market it can't also compete in that market. This law is called the Digital Markets Competition and Consumers Bill (DMCC). It is now being made.
For More Such Updates Follow Us On – Telegram, Twitter, Google News, WhatsApp and Facebook