OnePlus Game Space 2.3.7 lets you add games in Hidden Space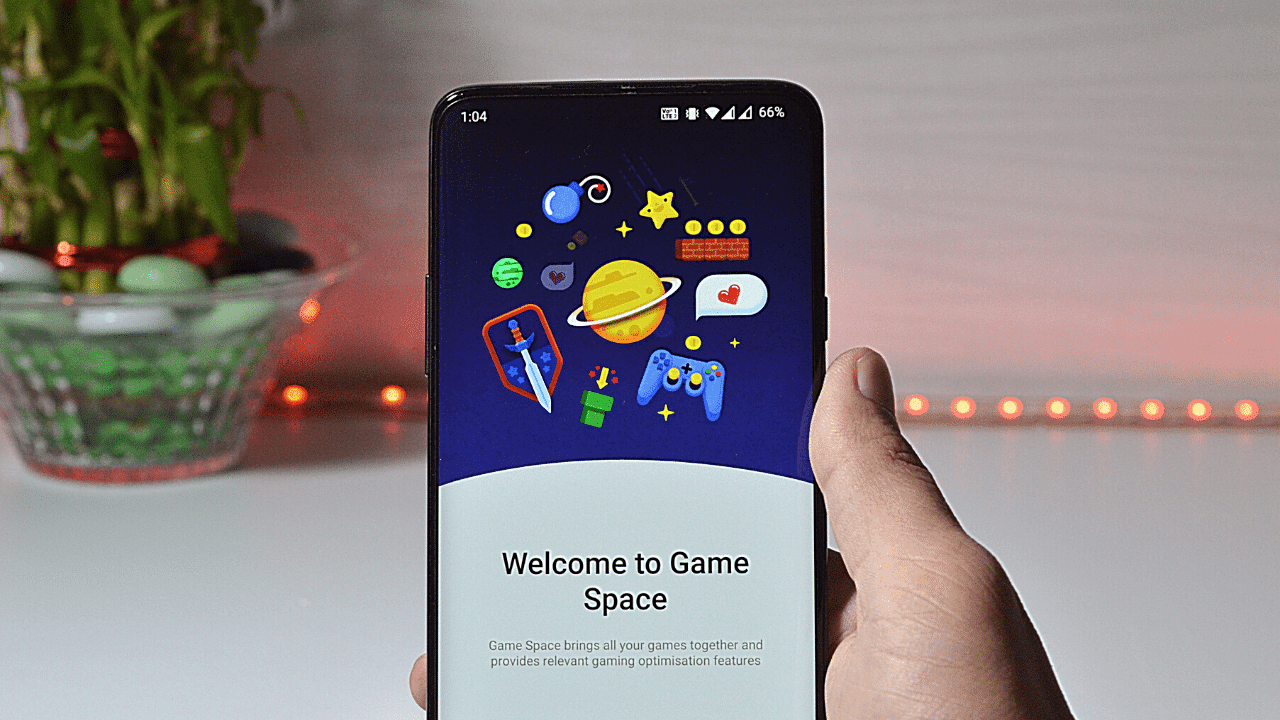 OnePlus Game Space 2.3.7 lets you add games in Hidden Space.
Oneplus Game Space App is a feature from Oneplus which allow users to access their installed games in one spot and optimize their gaming experience.In order to get faster updates for Game Space App,Oneplus has moved it to the Google Play Store and has added a few new features in their previous release.
Game Space App comes pre-installed with Oneplus OxygenOS but now it is getting updates from google play store.The latest update Game Space 2.3.7  is available with some new features and some strings point which is yet to come.
First feature with the new update is the ability to add games to your list that are in OnePlus Launcher's Hidden Space. Hidden Space is a feature that allows users to hide apps from appearing in the app drawer.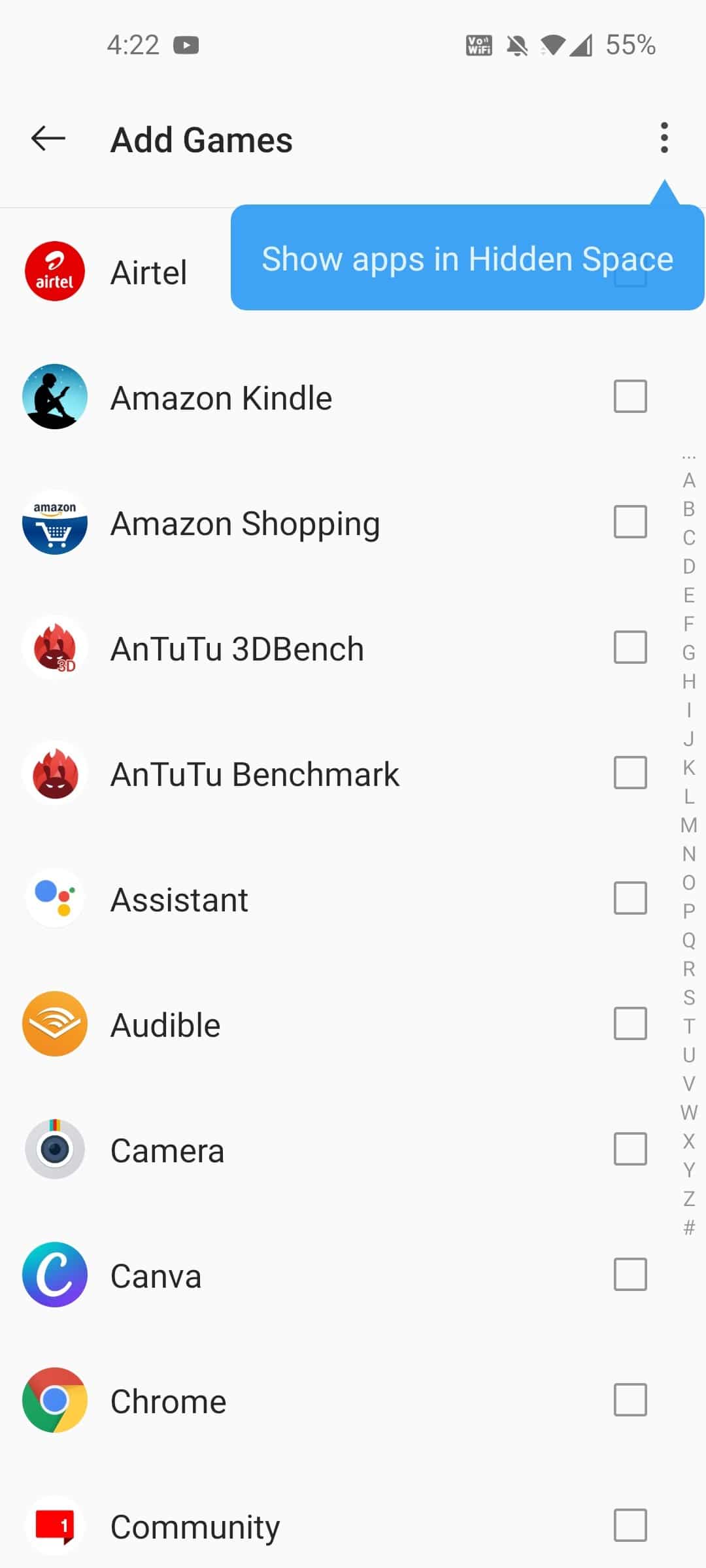 Users can set password to protect these hidden apps.To use this feature,you need to tap the three-dot menu icon in the game space app and select "Show apps in Hidden Space."
Some new strings in OnePlus Game Space 2.3.7 which is yet to come.These new strings mention a new "Moments" section.In Moments section we can see a few messages such as "no captured moments found" and "view all in-game captured moments."
This new section will be for storing screenshots and screen recordings of your gameplay. The Moments tab will be divided by "Recent" and "Games." The Moments feature is yet to go live and two unexported activities for the feature can be launched already via shell.
<string

 

name

=

"moments_empty_primary_text"

>

No captured moments found

</string>




<string

 

name

=

"moments_empty_summary_text"

>

All the screenshots, screen recording captured in-game are stored here

</string>




<string

 

name

=

"moments_folder_item_count"

>

%1$s items

</string>




<string

 

name

=

"moments_guide_text"

>

View all in-game captured moments

</string>




<string

 

name

=

"moments_tab_all"

>

RECENT

</string>




<string

 

name

=

"moments_tab_game"

>

GAMES

</string>




<string

 

name

=

"moments_title"

>

Moments

</string>
The Hidden Space feature is present in the new update of OnePlus Game Space 2.3.7.The strings suggest that the Moments section will be available in an upcoming version.
For the latest TechNews and Reviews, follow Techibee on Twitter, Facebook, and subscribe to our Youtube channel.
For More Such Updates Follow Us On – Telegram, Twitter, Google News, WhatsApp and Facebook
Vivo X100 Showcases Power with Geekbench Appearance Before Official Launch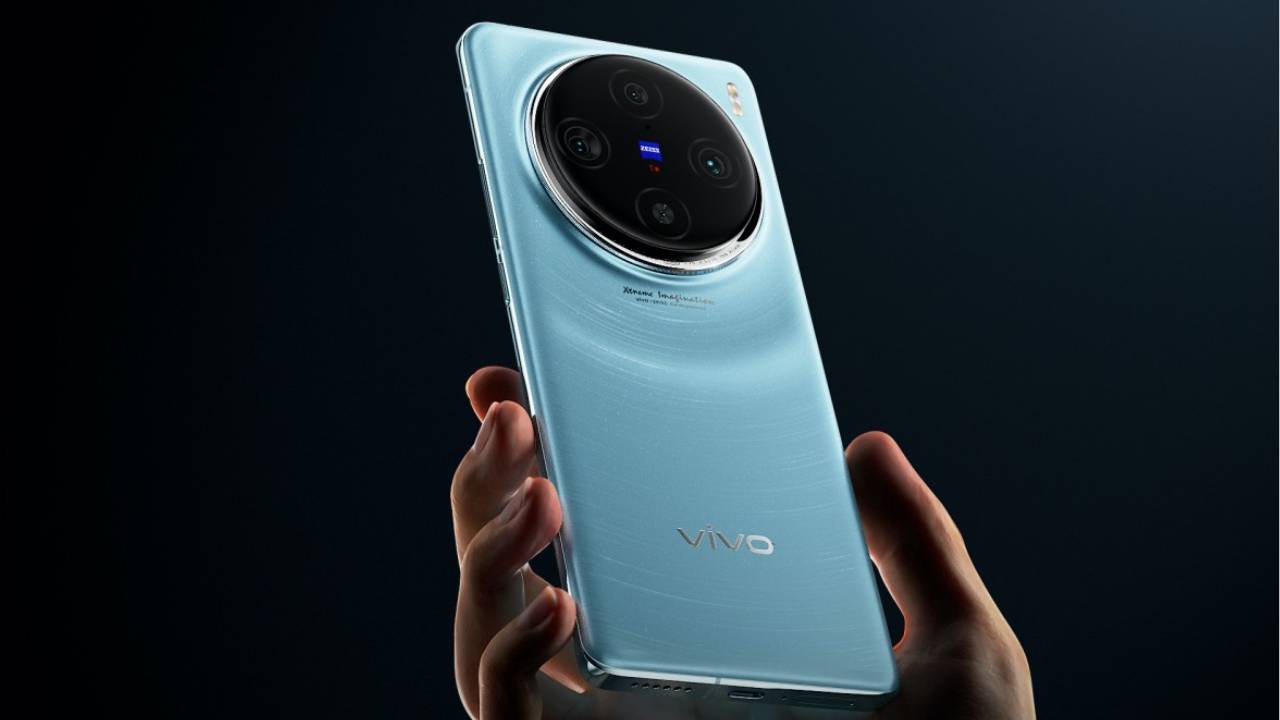 Vivo is preparing to introduce its flagship series, the "Vivo X100" which is rumored to have at least two or possibly three models. The unveiling of the first model is set for an event on November 13. Before this big reveal, the company shared how the X100 performed in the AnTuTu benchmark tests with a score of 2,249,858.
The X100 has also made its presence known on the Geekbench benchmarking platform. A device with the model number V2309A, identified as part of the vivo X100 series scored 1,643 in the single-core test and 7,199 in the multi-core test.
The device is equipped with MediaTek Dimensity 9300 SoC, the same phone that was previously featured in AnTuTu benchmark results. The X100 operates on the latest Android 14 platform, and the variant tested had a substantial 12GB of RAM. However, it's expected that the company will present other configurations to cater to different user needs.
In addition to its impressive performance, the vivo X100 is confirmed to support fast 120W wired charging.
Apart from this, an executive from Vivo claims that X100 will offer better camera performance using new algorithms and processing for better sunset photography, and it will also take the best sunset photos.
For More Such Updates Follow Us On – Telegram, Twitter, Google News, WhatsApp and Facebook
OnePlus Open Set To Launch on October 19 with an Estimated Price of Rs 1.5 Lakh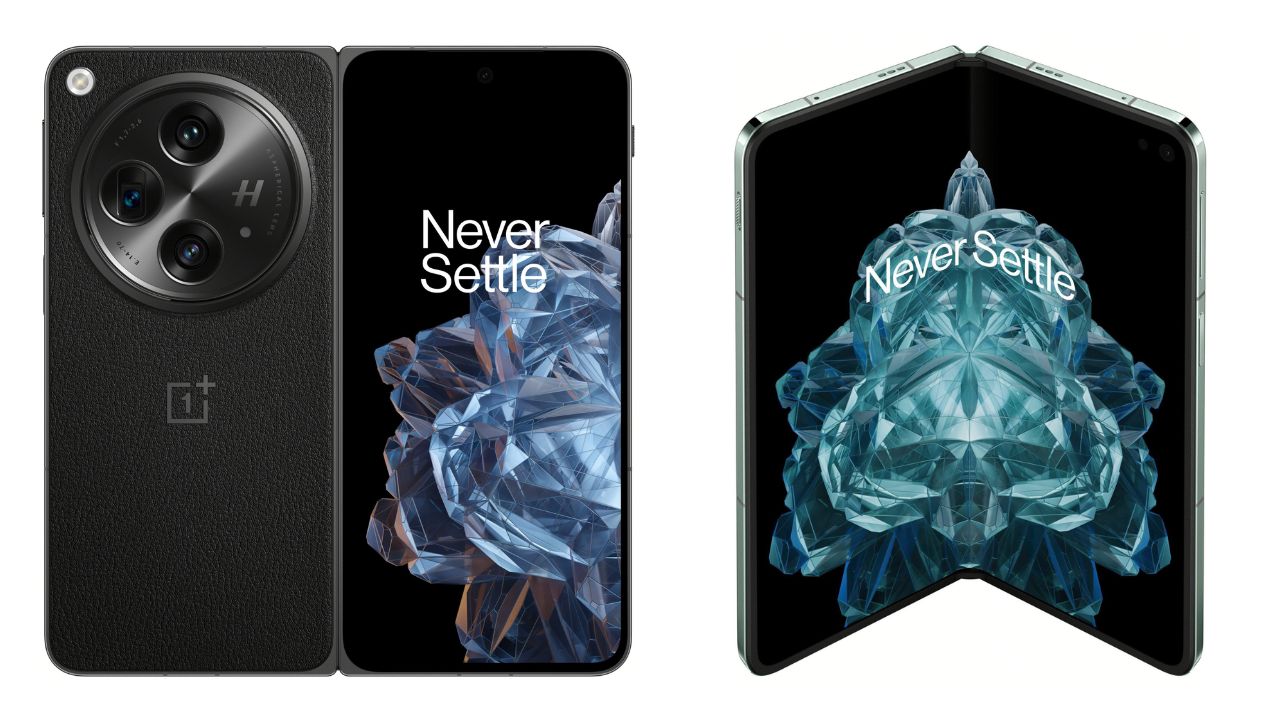 Ahead of the much-anticipated launch of OnePlus's first foldable device, key details have surfaced. This includes a sneak peek, the launch date, and its potential price.
OnePlus Open Launch Date and Expected Price
On Monday, OnePlus shared a teaser of a device possibly named the OnePlus Open. This teaser suggests that an India release is on the cards. Even though official details about its price and launch date are still under wraps, the buzz online has been created.
Based on a report by WinFuture, the OnePlus Open might be priced close to USD $1699 (1,41,352 INR). This aligns with earlier insights shared by the trustworthy Yogesh Brar. Additionally, October 19 appears to be the chosen date for its official launch.
WinFuture didn't stop there. They also shared that promotional images of the upcoming OnePlus foldable are now out in the open.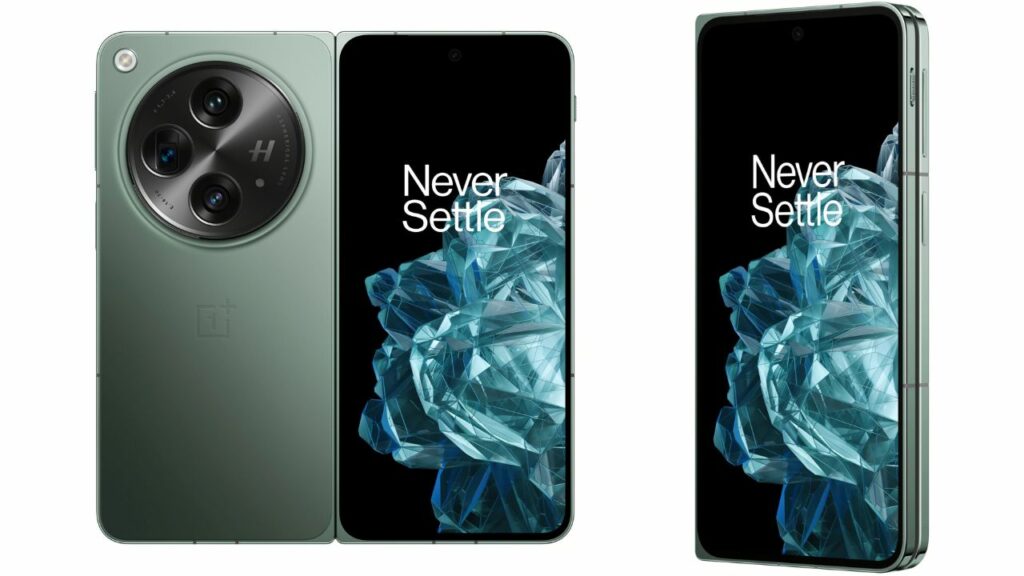 For those who wants to know about its features, the OnePlus Open boasts a triple camera setup. This arrangement is encircled in a ring and is accompanied by an LED flash situated roughly 315 degrees from its center. As for its appearance, it is likely to be available in two shades: Black and Green.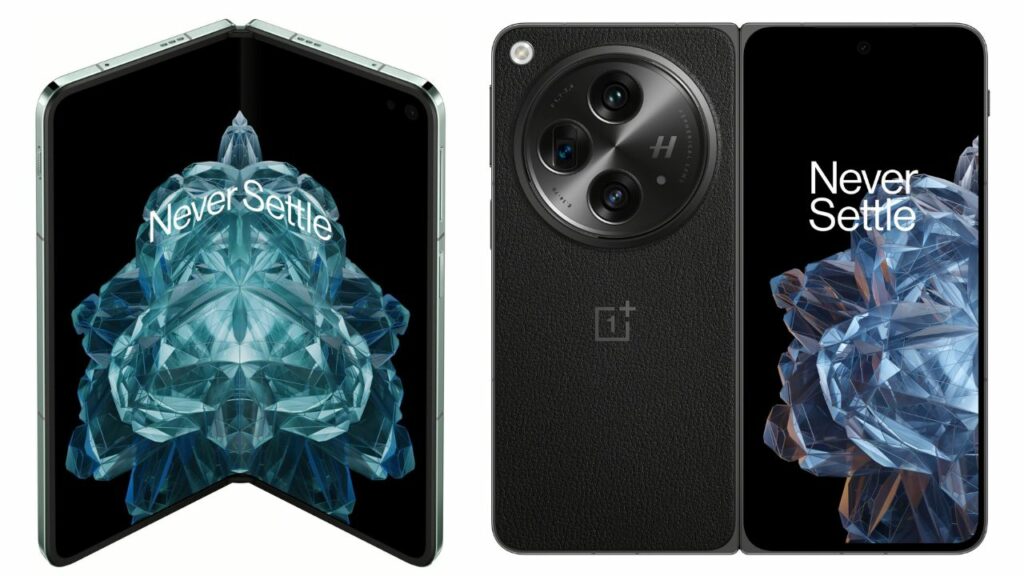 Diving deeper into its specifications, the device promises a 7.8" foldable OLED screen complemented by an external 6.31" display. Its camera prowess includes a 64MP main sensor with OIS, flanked by a 48MP wide-angle and another 48MP ultra-wide lens. Powering this device could be the Qualcomm Snapdragon 8 Gen 2 chip, paired with a whopping 16GB LPDDR5X RAM.
A noteworthy mention is the familial ties between Oppo N3 Fold and OnePlus Open. These two foldables hail from the same lineage. But while Oppo's version graces only China and runs on ColorOS, the OnePlus counterpart will be available globally, except in Germany, and will operate on the popular OxygenOS.
For More Such Updates Follow Us On – Telegram, Twitter, Google News, WhatsApp and Facebook
Oppo Find N3 Flip Set for October 12 Launch in India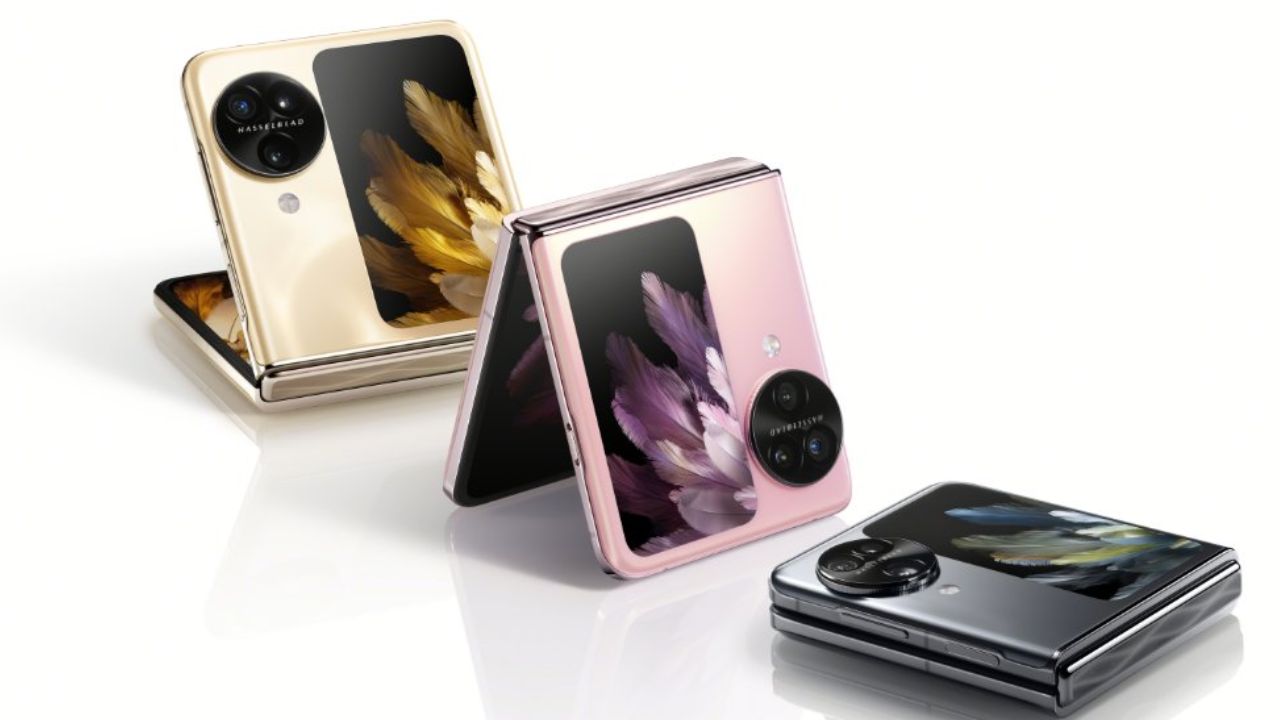 Oppo is gearing up to introduce its newest foldable smartphone to the Indian market "Oppo Find N3 Flip". The much-anticipated launch is scheduled for October 12.
The Oppo Find N3 Flip comes with a sizable 6.8-inch FHD+ primary display. It runs on an octa-core MediaTek Dimensity 9200 chipset backed by a substantial 12GB RAM. Photography enthusiasts can look forward to the Hasselblad-powered triple rear camera setup. Additionally, the phone features a 32MP front camera for crisp selfies. A 4,300 mAh battery with 44W fast charging ensures the phone stays powered for longer durations.
The official announcement from Oppo stated:
"OPPO India will unveil its newest foldable, the Find N3 Flip, on October 12 in the country. The handset boasts a flagship-grade processor designed for performance without compromise and backed by technologies that deliver all-day battery life with industry-leading power efficiency and charging speeds." This news was shared through media invites for the upcoming launch.
The event will be available for fans worldwide via a live stream on Oppo's official YouTube channel. With the Oppo Find N3 Flip already released in China, the Indian variant is expected to mirror its Chinese counterpart.
Diving deeper into the specifications, the phone's primary AMOLED display offers a smooth 120Hz refresh rate, protected by SCHOTT UTG glass. There's also a 3.26-inch external display shielded by Corning Gorilla Glass Victus, ensuring durability against everyday wear and tear.
The phone comes in two storage options which are 256GB and 512GB. It runs on Android 13 and features Oppo's custom operating system ColorOS 13.2 for an enhanced user experience. The rear camera setup includes a 50MP main camera, 48MP ultra-wide lens, and 32MP telephoto lens.
For added security, the phone is equipped with a side-mounted fingerprint sensor. The strong battery and fast charging capability promise to keep users connected without frequent charging interruptions.
With the launch of the Oppo Find N3 Flip, the brand aims to strengthen its foothold in the foldable smartphone segment in India. The upcoming days are sure to bring more insights and user reviews for this new entrant.
For More Such Updates Follow Us On – Telegram, Twitter, Google News, WhatsApp and Facebook