OnePlus new Community App Orbit – Download Now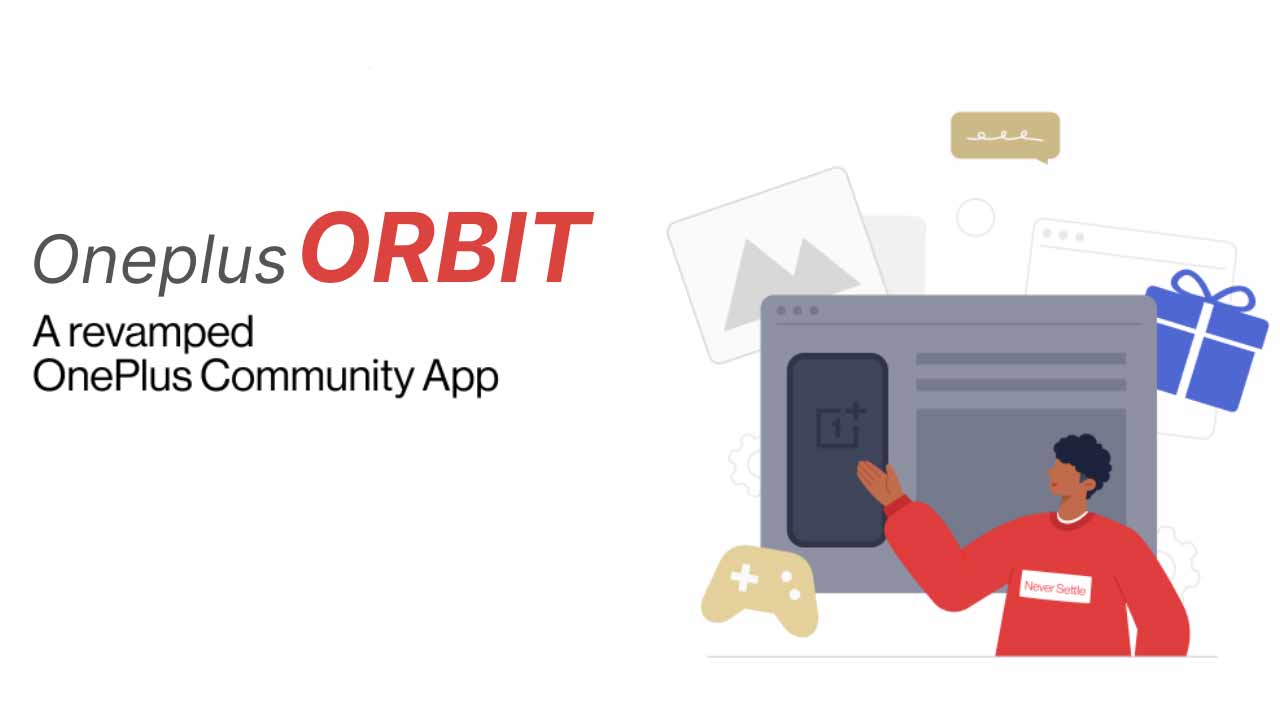 OnePlus Introducing a new Community app named ORBIT.
OnePlus Community has been together with its users for more than 7 years, creating countless engaging co-creation stories and memories. During this time, Oneplus received constructive feedback and valuable suggestions from you regarding your Community product experience. Over the past few months, Oneplus have been in close discussion with our Community, iterating and improving the overall product experience. On 20th Oct Oneplus unveiled the result of that two-way process – Orbit.
The name 'Orbit' was suggested by our long-standing community expert @cdnfarmer. The term "orbit" is often used to describe the path that a satellite travels around the earth, to continuously provide people with better services.
Key Highlights of Orbit : 
Community-driven product development
Product managers, developers and UX designers will be joining the Orbit project to engage in close consultation with you. Your crucial ideas and input will then be reviewed and implemented by our Community team. Every month, we will share the results of our co-creation through an updated iteration plan. You'll be able to help us build a better Community experience until June 2022. Your voice matters: shape the result with your efforts!
Here are a few of the most exciting features we'll be introducing through Orbit! Let us know what you think of these features in the comments below and help us co-create Orbit.
Optimized core functions, for an optimal user experience
Using your constructive suggestions as the focal point, we transformed the overall user experience. Important improvements include the content creation experience, greater user interaction, instant notification system and a refreshed visual direction.
Streamlined content creation experience
We implemented a brand-new content format "Moment" to highlight your personal photography content. Through this tool, you can post your thoughts freely on Orbit using both text and images. In addition, the dedicated "Article" format offers rich editing tools to help make your posts and comments even more personal and distinct.
New social mode for the perfect atmosphere
"Circles" allows you to more easily access your favorite content categories, enabling you to meet other users who share the same interests. You can also create and manage your own circle, allowing you to more easily reach and communicate with people who share your passions.
Invite people and get a chance to win prizes : How to Invite
The Invitation Code
The invitation code allows you to enter Orbit after you download it. However, the only way to get one is by being invited by the users who have already joined Orbit.
Everyone's account will be bound with only one unique invitation code.
You may invite up to 5 new users with the code.
When someone successfully uses your code to join Orbit, you will receive a system notification
On the Orbit profile page, you can go to your own invitation page to view invitation codes and invitation records
The Invitation Raffle
Whenever your invitation code is used by other users, a record will be generated, and the system will enter the corresponding entry for you into the raffle pool. Therefore, the more people you invite, the higher chance for you to win the prize. Here are the rules of the invitation raffle:
Inviting one user, you will get a total of 1 entry to the raffle
Inviting two users, you will get a total of 3 entries to the raffle
Inviting three users, you will get a total of 6 entries to the raffle
Inviting four users, you will get a total of 10 entries to the raffle
Inviting five users, you will double your entries to 20
Notice: Users sharing the invitation code in a fraudulent way such as duplicating accounts will be not eligible for the Raffle.

Prize Pool
The First Prize: OnePlus 9 Pro * 1
The Second Prize: OnePlus 9 * 2
The Third Prize: OnePlus Buds Pro * 5
The Fourth Prize: OnePlus T-shirt * 20
The winners will be drawn on December 17. Each winner can win no more than one prize.
Oneplus Orbit APK 1.0.0 : Download Now
If you guys don't have Invitation codes try out the below code : 
Oneplus Orbit Invitation Code : 2RFAF5
Source : Oneplus
For More Such Updates Follow Us On – Telegram, Twitter, Google News, and Facebook