Oneplus offering Free battery replacement Check your Oneplus phone Battery health.
OnePlus India is offering a free battery replacement to select models. According to a Reddit user, the company is replacing the batteries of the OnePlus 3, OnePlus 5 series and OnePlus 6 series in India for free. Users will not have to pay a single rupee for the battery. However, the company will charge a nominal labour charge for the battery replacement. This, according to the user, is Rs 473 for the OnePlus 5T. The battery replacement offer is a good opportunity for those whose devices have aged fairly. Over time, the battery health reduces as per the usage, resulting in a faster drain.
One can get a free battery replacement only if they walk into an official OnePlus store/service center. It is not applied for courier pickup as that might incur extra charges. In case you do not want to risk visiting the store just to check if the free battery replacement is there, you can book it in advance online. However, in that case, you will only be able to get a 50% discount on the cost of the replacement battery. 
Most of Android smartphones doesn't offer removable batteries on their smartphones. Even,OnePlus has made it really hard to swap out an older degraded battery for a new one. However, Oneplus does have a diagnostic app that can give users information about the health of their battery.
The app is "OnePlus Diagnostic" with the package name com.oneplus.healthcheck. OnePlus itself  have published about the app on their Chinese support site.
The app is compatible with both Hydrogen OS and Oxygen OS. With the help of app users can check important battery parameters such as capacity, temperature, charging state, etc. through its clean and clutter-free UI.
Community members of XDA studied the app and gave an insight. The value of the "Battery state" parameter shows the battery wear level. Community members of XDA upon inspecting the app's code, discovered that the app reads the value from /sys/class/power_supply/bms/battery_health.
In the app "bms" stands for Battery Management System, while this value is reported by a battery fuel gauge IC made by Maxim Integrated. If that value is < 80, the app reports the battery as having a "serious loss" in capacity.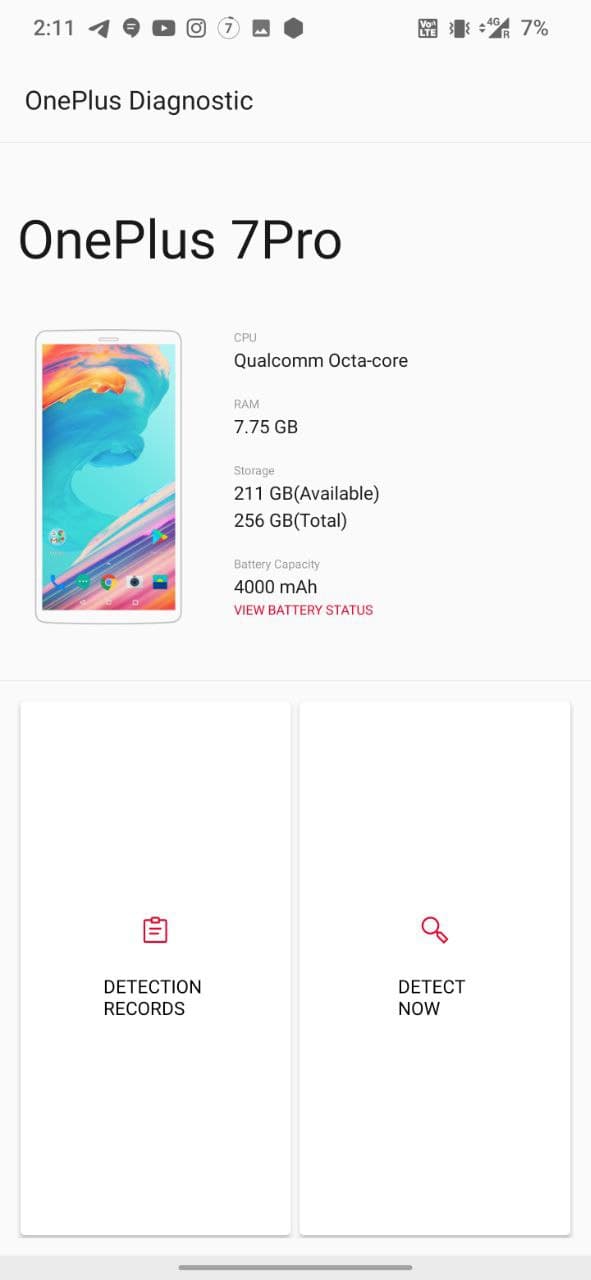 This app is not supported on Oneplus 8 and Oneplus 8 Pro.In order to run this app,users should be running on OxygenOS or HydrogenOS because it requires special privileges to be able to read /sys/class/power_supply/bms/battery_health.
If you have a rooted phone, you can manually check that value by running the following command in a rooted shell or any terminal emulator app running in elevated mode:  cat/sys/class/power_supply/bms/battery_health
This app is supported on Oneplus 3/3T, Oneplus 5/5T, Oneplus 6/6T and Oneplus 7 and 7T series.Users should be running on OxygenOS or HydrogenOS on their respective Oneplus devices.
You can also download the OnePlus Diagnostic through the APK given below:
Source: Reddit / XDA Developers