Oneplus My files is a light application to easily manage all your files, It's an official file manager of OnePlus.
With OxygenOS 12 open beta 1 we get an updated Oneplus files manager also called (My files). With this new and updated version of files manager oneplus has added a few new features & the application has also been redesigned.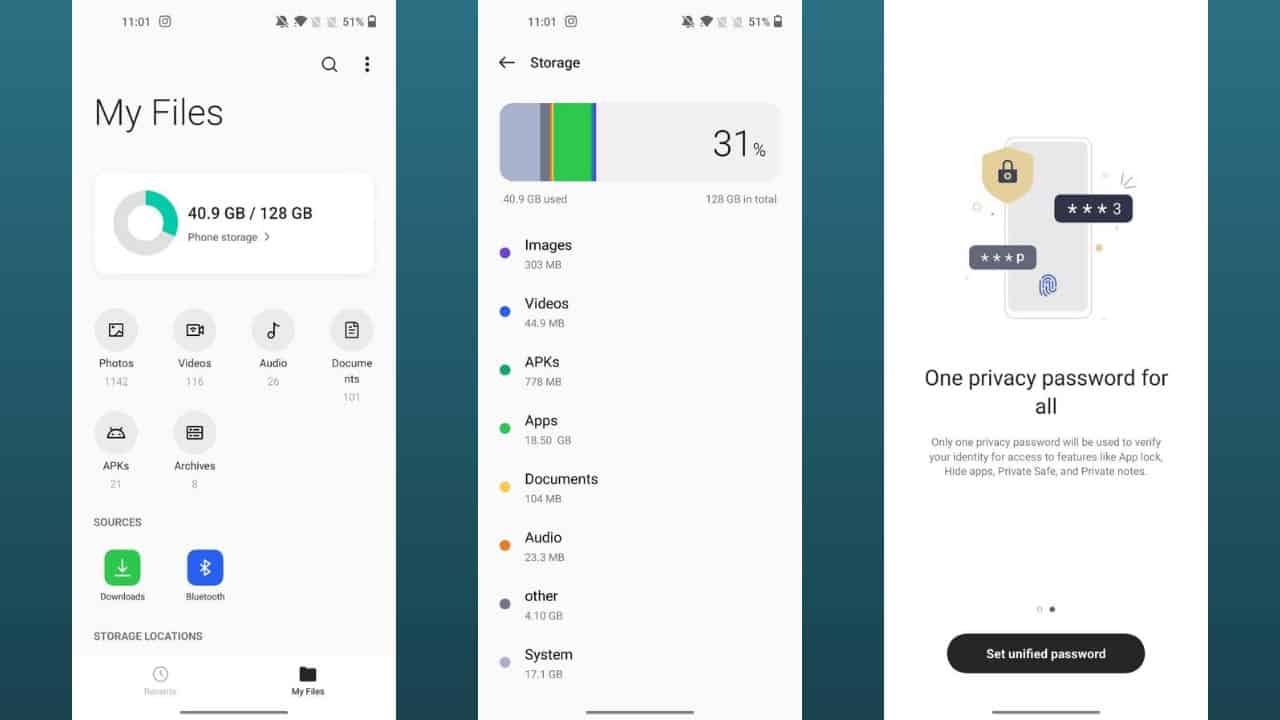 What's new :
Private Safe: Lockbox and Hidden Collection have been merged into a new feature called Private Safe so you can store important data together. Any data stored will be encrypted and restricted from access by third-party apps.
One privacy password: Only one privacy password will be used to verify your identity for access to features like App lock Hide apps, Private Safe, and Private notes.
Cloud Drive: Upload everything from Images, Videos, Audio, Documents & more.
Different Color Codes : Now with OxygenOS 12 there are different Color Code for things like : Images, Videos, Audio, Documents & more.
We also have other applications from OxygenOS 12 which can be downloaded from here :
Installation Guide:
Download My files apk
Open File Manager
Search Oneplus My files apk
Install the apk
Note : Oneplus My files apk works on Oxygen OS 12.
Download OxygenOS 12 My files apk v12.1.22 : Download