OxygenOS 12 Theme Store for Oneplus smartphones.
A few months back OnePlus introduced a new Theme Store with its next Android-based operating system OxygenOS 12. Announcing its Open Ears Forum (OEF) for May 2021, a OnePlus staff member has shared on the community forum that the next major OS update will bring a Theme Store and the company wants feedback for it from fans. The store will be the topic of discussion at this year's OEF, which was held on May 18.
Now with OxygenOS 12 we have a dedicated theme store on Oneplus 9 series smartphone, Here is the latest Oxygen OS 12 open beta 1 for Oneplus 9 series.
Also ColorOS 12 open beta 2 is now available for Oneplus 9 series now.
OxygenOS 12 comes with a host of customization options, including different themes from a store, to suit a user's mood. However, this new feature comes at a price. OnePlus has borrowed this new Theme Store directly from ColorOS. Sporting the same overall layout and UI as ColorOS, the new Theme Store in OxygenOS 12allows users to download and use various themes to change up the look and feel of your OnePlus phone. However, if using aspects from other operating systems isn't your cup of tea, steer clear of it.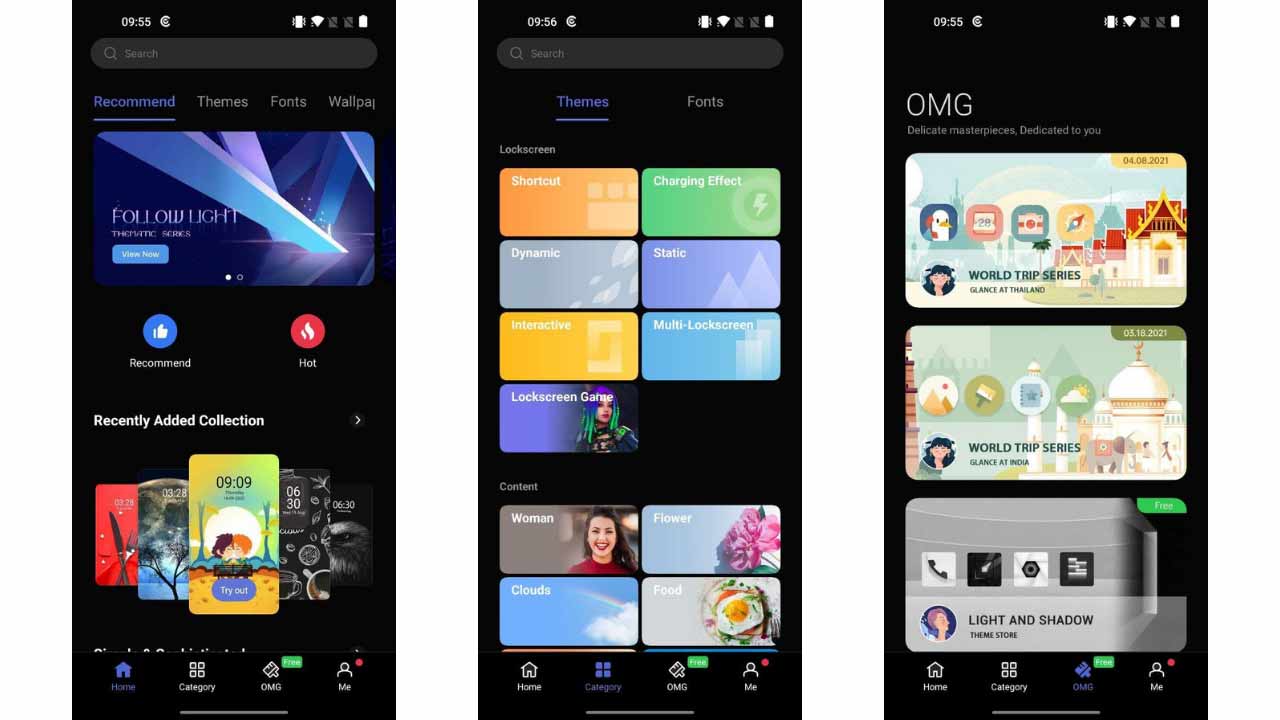 Installation Guide:
Download Theme Store apk
Open File Manager
Search Theme Store apk
Install the apk
Note : Theme Store will not work on Oxygen OS 11
Download OxygenOS 12 theme Store apk v8.1.5 : Download