OxygenOS 13 F.22 Update Brings March 2023 Security Patch to OnePlus 9R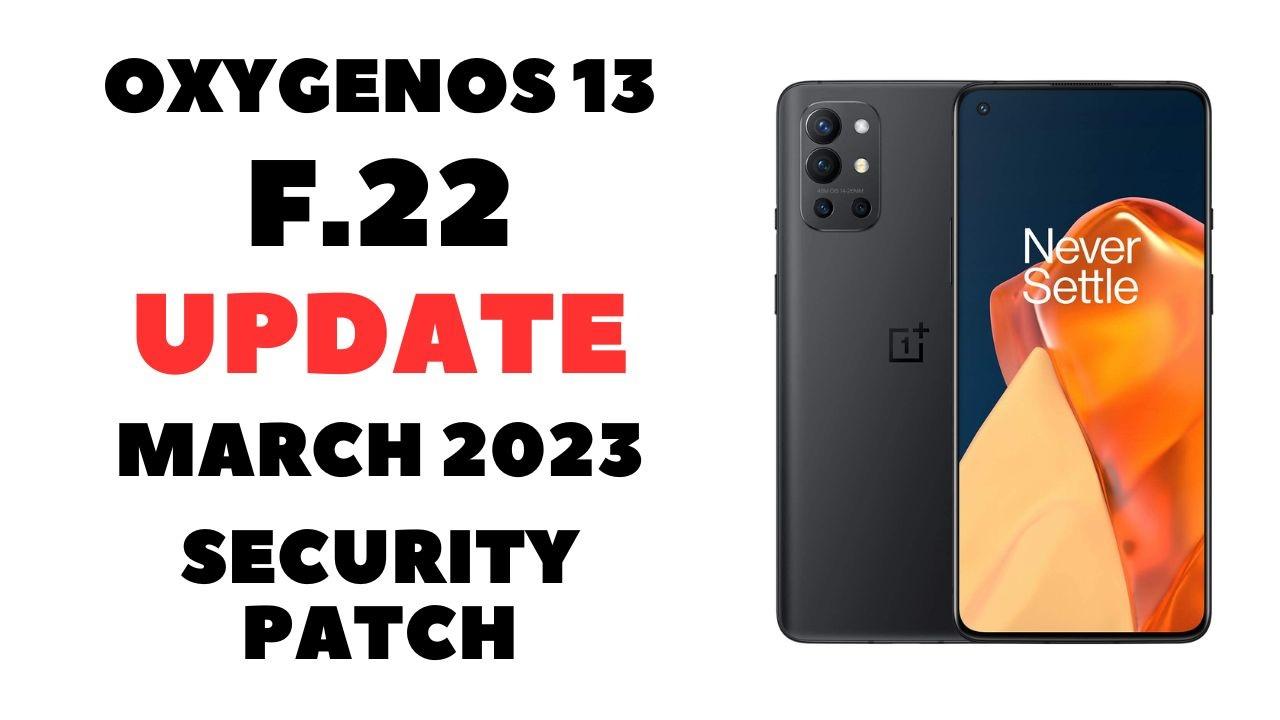 OnePlus has started rolling out the latest OxygenOS 13 F.22 update for the OnePlus 9R. The update is incremental, meaning it will reach a small percentage of users initially before a broader rollout in a few days.
The update brings with it the March 2023 Android Security Patch, which enhances system security, ensuring users' privacy and protection from potential vulnerabilities. Additionally, the update also improves the system stability and performance, resulting in smoother and faster device performance.
One of the key changes in this update is the improvement in phone call stability in certain scenarios. This means that users will experience fewer dropped calls and better quality during phone conversations.
To check if the update is available for your OnePlus 9R, head to the Settings menu, then click on System, and then tap on System Updates. If the update is available, click on Download and Install to start the installation process. Read more, OxygenOS 13 F.63 Update for OnePlus 8/8 Pro in India Region Enhances Security and Performance
It's always a good practice to back up your data before installing any software updates, just in case something goes wrong during the installation process.
Overall, the OxygenOS 13 F.22 update is an important one for OnePlus 9R users, as it brings essential security and performance enhancements, along with improvements in phone call stability. Keep an eye out for the update and make sure to install it as soon as it becomes available to experience the benefits of this latest software update.
OxygenOS 13 F.22 Changelog for OnePlus 9R
System
Integrates the March 2023 Android Security Patch to enhance system security.
Improves system stability and performance.
Communication
Improves phone call stability in some scenarios.
Download Oxygen OS 13 F.22 for OnePlus 9R
IN: LE2101_11.F.22 (Links will be added once they are available)
To sideload an update on your OnePlus smartphone, you can follow these steps:
Download the update package from the OnePlus website or another reliable source and save it on your phone's internal storage.
Go to Settings > System > System Updates.
Tap the gear icon in the top right corner and select "Local upgrade".
Find the update package you downloaded and select it.
Tap "Install Now" to begin the update process.
Once the update is installed, your phone will restart.
It's important to note that sideloading updates can be risky and may cause issues if not done correctly. Before proceeding with the update, make sure to backup your important data and charge your phone to at least 50%.
Also read: Nothing to Launch Second Generation Ear (2) TWS with LHDC 5.0 and IP54 Rating, Indian Price Leaked
If you like our article then follow us on Google News, and Instagram, or join our Telegram Group. 
For More Such Updates Follow Us On – Telegram, Twitter, Google News, and Facebook