Players Retentions and updates for the IPL 2022.
Even as the first deadline for retentions approaches, the teams are negotiating with players, often out of turn, in order to get their chosen individuals. The Board of Control for Cricket in India (BCCI) has been informed of the situation, and the BCCI is thought to have guaranteed the franchisees that they will be kept informed.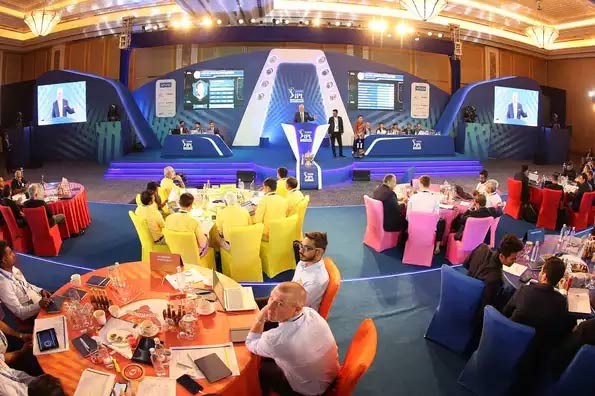 The eight initial teams have until November 30 to determine whether they will be maintained, dismissed, or poached, and speculation is already widespread as to who will be retained, discarded, or poached. The three biggest stars in the IPL, MS Dhoni, Virat Kohli, and Rohit Sharma, will all be retained by Chennai Super Kings, Royal Challengers Bangalore, and Mumbai Indians, respectively. Who else, exactly, is there?
Rishabh Pant is expected to carry on as captain of the Delhi Capitals, but Sanju Samson, the Rajasthan Royals captain, is said to be hesitant. Rashid Khan and Sunrisers Hyderabad are also in the midst of talks.
The Afghanistan leggie, one of the finest T20 bowlers in the world, wants to keep his No. 1 spot, but the franchise could want to give it to Kane Williamson, one of cricket's most recognised leaders. The difference between the two positions is Rs 4 crore, for the record (more than half a million dollars).
KL Rahul is expected to quit Punjab Kings, according to Cricbuzz, and might join one of the new franchises, most likely Lucknow. If the Pandya brothers, Hardik and Kurnal, are not retained by the Mumbai Indians, the new Ahmedabad franchise may contact them. It is said that Shreyas Iyer would want to be in the auction pool rather than be kept, and that Shikhar Dhawan is also being chased by the two new teams.
Another huge topic of discussion is that certain players are hesitant to stay with a few organisations, and management isn't too concerned about it. The franchisees would rather go into the store with a full wallet and start over. Others will have less money, depending on how many retentions they have.
Cards for Retention
Apart from Dhoni, Chennai Super Kings are expected to keep Ravindra Jadeja and Ruturaj Gaikwad. Their pick for the foreign player retention will be one of Moeen Ali, Sam Curran, or Faf du Plessis, with the franchise revealing that skipper Dhoni will have the last word. According to a prominent CSK executive, the franchise would make every effort to repurchase the players they did not keep at the auction.
Apart from Rohit, it may be Jasprit Bumrah or Ishan Kishan, but the internal argument for the five-time winners is over Kieron Pollard, who is considered as a retention candidate. MI is unlikely to release him.
Apart from Pant, the Delhi Capitals are expected to keep Prithvi Shaw, Axar Patel, and Anrich Nortje/Kagiso Rabada. The main point of contention in their camp is Avesh Khan, who has performed admirably. He might come for just Rs 4 crore, the price tag for an uncapped player, despite the fact that he has yet to play for India.
Royal Challengers Bangalore: In addition to Kohli, Devdutt Paiddikal, Yuzvendra Chahal/Mohammed Siraj, and Glenn Maxwell might be retained. The question for them to consider is who will be their skipper. With KL Rahul unlikely to be available in the auction, they'll need a capable replacement for Kohli, who has stepped down as captain.
Sunrisers Hyderabad: They may only keep one player, Williamson, who is also expected to stay as captain. Rahsid might be the second player retained, although Cricbuzz believes that the two parties are currently negotiating.
Rajasthan Royals: Jos Buttler is a foregone conclusion. RR is expected to keep Yashasvi Jaiswal as well. Sanju Samson, Jofra Archer, and Ben Stokes are other contenders for the franchise's starting position.
A couple of uncapped players, such as Ravi Bishnoi and Arshdeep Singh, may be kept by the Punjab Kings. Shahrukh Khan, who hammered a last-ball six in the SMAT final, is also on the list.
Kolkata Knight Riders: The frontline options appear to be Varun Chakravarthy and Sunil Narine, who have received a lot of attention from the organisation. Shubman Gill and Andre Russell are among those who follow.
Deadlines
The deadline for retentions for existing teams is November 30.
The two new clubs will be able to choose their players between December 1 and December 25.
Rules for Retention
The eight existing clubs will be given first priority to keep a maximum of four players, with no more than three Indians and two foreigners. Following that, the two new teams will be permitted to select a maximum of three players before the mega auctions, with no more than two Indians and one foreigner.
Rs. 90 Crores is what the 10 teams have but deductions will apply based on the number of retentions. In case of four retentions, Rs 42 crore will be cut from the funds, Rs 33 crore in case of three retentions, Rs 24 crore if there are two retentions, and only Rs 14 crore if a team keeps only one player. However, if a franchisee pays any player(s) more than the suggested slab (they are permitted to), then the difference is deductible from the franchise's purse.
Source: cricbuzz
Also read: On December 15, Micromax may release a new smartphone in India