Switch from iOS to Android easily with Switch to Android app By Google – Find how to do it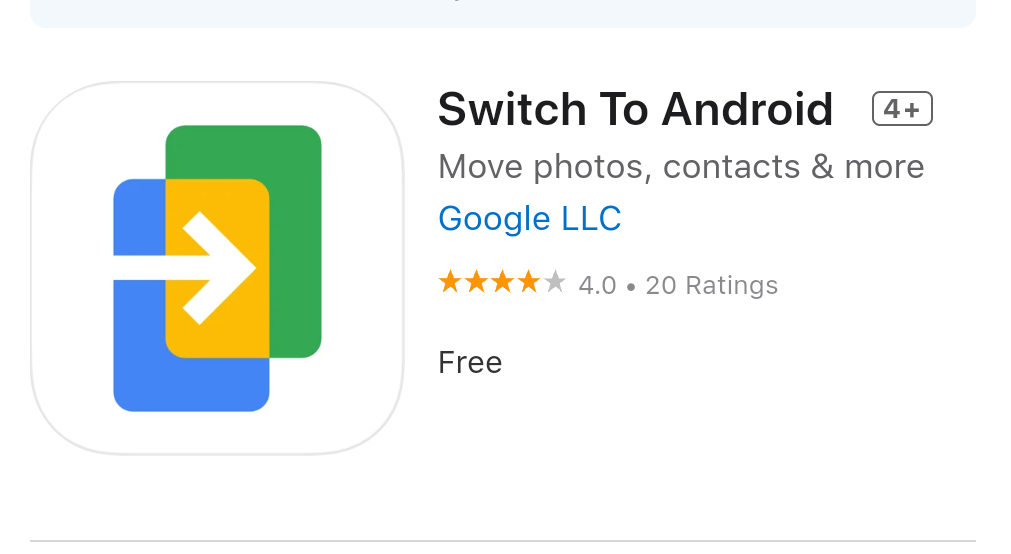 Google quietly launches an iOS app called "Switch to Android."
Switching between Android and iOS can be a pain, but there are generally helper apps available to make the transition easier. To switch from Android to iOS, Apple's "Move to iOS" app occasionally works, and to switch from Android to iOS, you'll generally use a combination of apps and Google cloud services. Due to the lack of a dedicated companion app, switching from iOS to Android has never been easier, but Google has now quietly launched the "Switch to Android" app on the Apple App Store.
The app currently guides users through the standard process that all new Android device owners must go through. This includes backups of your contacts, calendar items, and photos. It will also demonstrate how to turn off iMessage before switching. It's essentially an interactive checklist for getting all of your data off of your iPhone and onto your shiny new Android phone, with the caveat that application data cannot be migrated over.
When you launch the app, it will ask you to scan a QR code of the device that is being set up. It also does not necessitate the connection of both phones via a cable, as the majority of data transfer occurs via services such as Google Drive.
Google's dedicated app for moving to Android comes a long time after Apple's own app for moving to iOS. The "Move to iOS" app debuted in 2015, whereas Google's own official instructions simply guided users through installing Google Drive and backing up data that way. There was no way to move text messages over for example, and the process was extremely restrictive.
All of this isn't to say that the process isn't still constraining. It still is, but Google's goal is to make it as clear as possible about what can be moved over. Google has included a method for copying data from iCloud to Google Drive, where you get 15GB of free storage rather than iCloud's meagre 2GB.
Try the Switch to Android App here –  IOS APP STORE LINK 
Source:- XDA Developers 
Also read: Best Android UI skins you should consider before buying a smartphone – Find out Which smartphone company has best software
If you like our article then follow us on Google news, and Instagram, or join our Telegram Group. For the latest TechNews and Reviews, follow Techibee on Twitter and Facebook, and subscribe to our Youtube channel.
For More Such Updates Follow Us On – Telegram, Twitter, Google News, and Facebook