The OPPO Watch Free is set to launch on September 26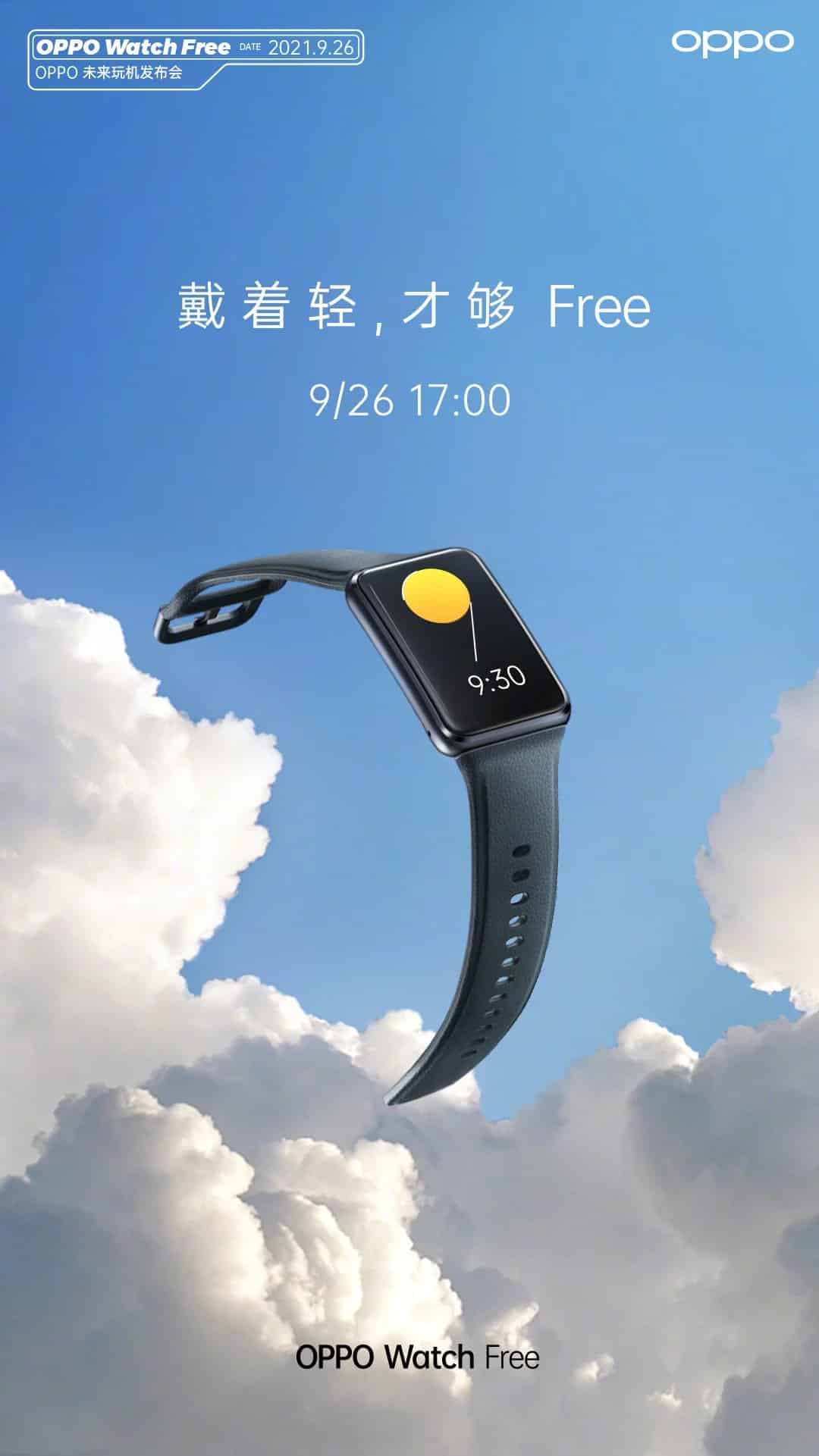 The OPPO Watch Free is set to launch on September 26.
In China, OPPO has officially announced the debut of a new smartwatch branded OPPO Watch Free. The corporation announced this via a Weibo post, indicating that the launch will take place on September 26.
The report includes renders of the smartphone, which give us a good look at the design. The OPPO Watch Free, based on the teaser poster, would have a vertically expanded rectangular display similar to the Huawei Watch Fit and the previously released Realme Band 2.
The screen is encased in what appears to be a metal frame, which is black on the black model and gold on the beige one. The watch, like the Realme Band 2, will lack a physical button. Users will have to make do with the touchscreen display instead.
A textured rubber strap with ridges for breathability and comfort will also be included on the Watch Free. According to the posters, the Watch Free will have sleep tracking capabilities, allowing you to use it at night.
In the coming days, we'll know what kind of OS the device will run, as well as the exact cost and availability information.
Other aspects of the smartwatch are still unknown at this time.
Also read: 
If you have any issues follow me on Instagram or join our Telegram Group. For the latest TechNews and Reviews, follow Techibee on Twitter, Facebook, and subscribe to our Youtube channel.
For More Such Updates Follow Us On – Telegram, Twitter, Google News, and Facebook