WhatsApp Introduces 'Keep' Feature for Saving Important Messages in Latest Update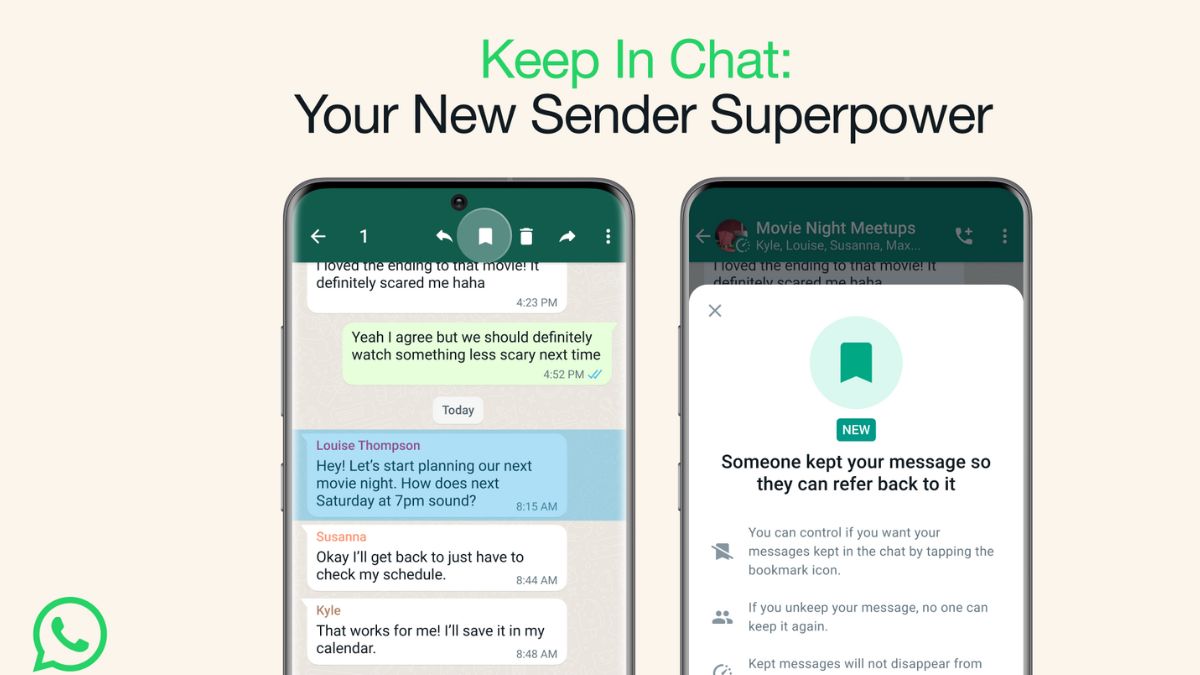 WhatsApp, the popular messaging platform, has released a new update, version 2.23.10.77, bringing a range of exciting features and improvements to its users. The update, which has an approximate size of 28.18 MB, offers enhanced functionality and a more convenient messaging experience. Here are the key highlights of the latest WhatsApp Messenger update:
Support for WhatsApp on Wear OS Smartwatches
In an effort to expand its reach across devices, WhatsApp has introduced support for Wear OS smartwatches. Users can now conveniently access and use WhatsApp directly from their wearable devices, enabling them to read and respond to messages with ease while on the go.
Save Important Messages with Disappearing Messages
The new update introduces a valuable addition to the Disappearing Messages feature. Users can now save specific messages that they wish to keep for future reference. By long-pressing a message, users can choose the "Keep" option, ensuring that the selected message remains accessible even after the expiration time set for disappearing messages.
Enhanced Text Overlay Tools for Status
WhatsApp has expanded the creative options for users who enjoy sharing Status updates. The update includes new text overlay tools, offering a variety of updated fonts and background colors. Users can now personalize their Status updates even further, making them more visually appealing and engaging.
Automatic Playback of GIFs
GIF enthusiasts can rejoice as WhatsApp now supports automatic playback of GIFs. Previously, users had to tap on a GIF to initiate playback, but with the latest update, GIFs will play automatically once they are viewed, providing a more seamless and enjoyable user experience.
Also read:
WhatsApp continues to prioritize user satisfaction by regularly introducing updates and incorporating new features. With these recent additions, the messaging platform aims to enhance communication and make interactions more engaging and convenient for its vast user base.
Users can expect the latest WhatsApp Messenger update to roll out gradually over the coming days. To take advantage of the new features, users are encouraged to update their app to version 2.23.10.77, available for download on supported platforms.
For More Such Updates Follow Us On – Telegram, Twitter, Google News, and Facebook