Xiaomi 12 Pro Receives MIUI 14 Global Update with April 2023 Security Patch
Xiaomi has released a new update for its popular flagship smartphone, the Xiaomi 12 Pro. The update brings the latest April 2023 security patch, and is available for download worldwide.
The new software version, V14.0.7.0.TLBMIXM, is a stable release and comes with a file size of 964 MB. The update includes the latest MIUI 14 and Android 13 operating systems, and features increased system security and stability.
The April 2023 security patch includes fixes for various security vulnerabilities found in the Android operating system. Xiaomi's latest update ensures that users of the Xiaomi 12 Pro can enjoy the latest security features and fixes, keeping their devices protected from potential threats.
Changelog:
System
Updated Android Security Patch to April 2023. Increased system security.
How to Update
To update your Xiaomi 12 Pro to the latest software version (V14.0.7.0.TLBMIXM) with the April 2023 security patch, follow these steps:
Make sure your device has stable internet and has at least 50% battery life.
Go to the "Settings" app on your device.
Scroll down and tap on "System & updates".
Tap on "System update".
If the update is available, you will see a notification to download and install the update. Tap on "Download".
Once the download is complete, tap on "Install update".
Your device will now begin the installation process, which may take several minutes.
Once the installation is complete, your device will restart automatically.
It's recommended to backup your important data before updating your device, just in case anything goes wrong during the update process. Additionally, if the update is not yet available on your device, you may need to wait for a few days until it becomes available.
Also read:
If you like our article, follow us on Google News and Instagram, or join our Telegram Group.
For More Such Updates Follow Us On – Telegram, Twitter, Google News, WhatsApp and Facebook
Xiaomi President Confirms Arrival of Xiaomi MIX Fold 3 with August 2023 Launch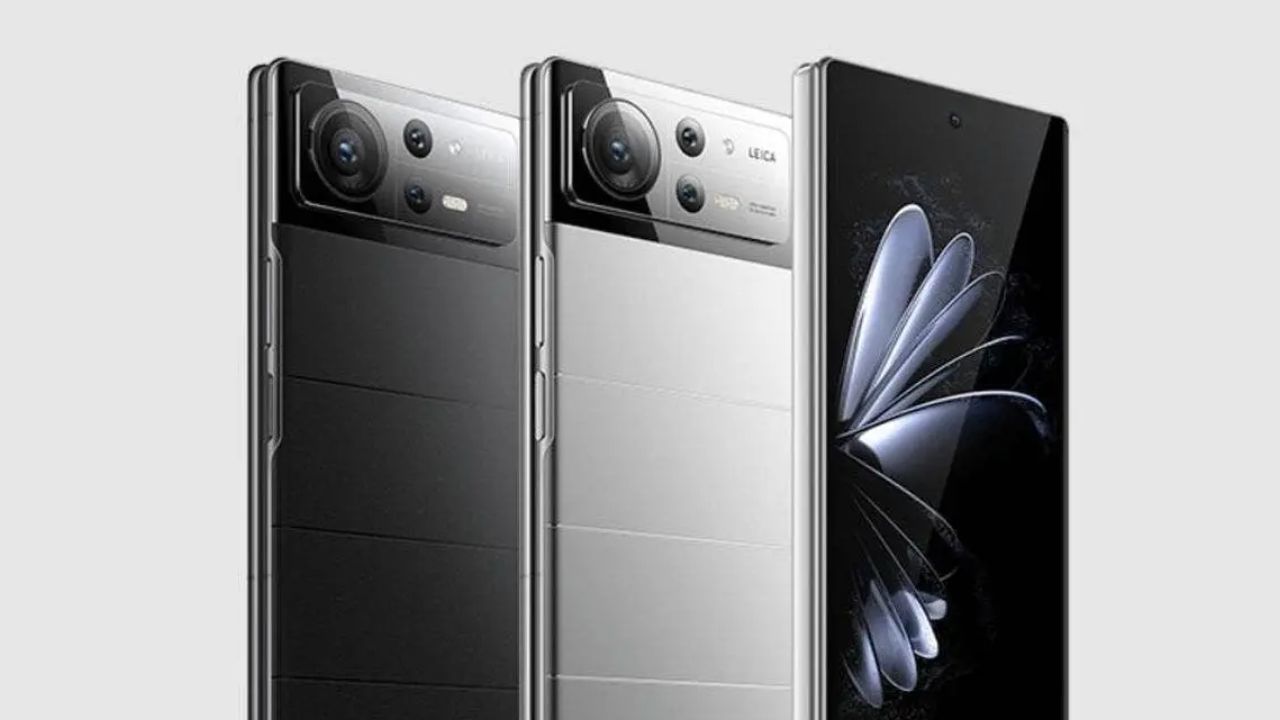 Xiaomi enthusiasts around the world are eagerly awaiting the arrival of the Xiaomi MIX Fold 3, the next-generation foldable smartphone from the Chinese tech giant. With an expected launch date in August 2023, this highly anticipated device is set to redefine the boundaries of mobile technology with its innovative features and cutting-edge design.
The news of the upcoming Xiaomi MIX Fold 3 was revealed by none other than the president of Xiaomi, Lu Weibing. During the launch event of the Xiaomi Smart Manufacturing Digital Intelligence System 2.0 at the Beijing Yizhuang Smart Factory, Lu made an exciting announcement that the first mass-produced model of this revolutionary smartphone will indeed be the Xiaomi MIX Fold 3.
This announcement has sparked a wave of speculation and excitement among tech enthusiasts and Xiaomi fans alike. With the confirmation of the MIX Fold 3's existence and imminent launch, anticipation is building as users eagerly await the unveiling of this groundbreaking device.
Rumors surrounding the specifications of the Xiaomi MIX Fold 3 suggest that it will boast an impressive array of features. The device is expected to sport a large foldable display, offering users a truly immersive and unique viewing experience. The camera setup is also rumored to be exceptional, with a 50 MP Sony IMX 858 sensor, a telephoto lens, and a periscope telephoto lens that mirrors the setup found in the Xiaomi 13 Ultra.
With the MIX Fold 3, Xiaomi aims to build upon the success of its previous foldable smartphones, taking the technology to new heights. The company has a reputation for delivering top-notch devices that offer a combination of style, functionality, and affordability, and the MIX Fold 3 is poised to continue this tradition.
As August 2023 approaches, tech enthusiasts and smartphone aficionados will be eagerly awaiting the official launch of the Xiaomi MIX Fold 3. The device promises to deliver an unrivaled user experience and push the boundaries of what a smartphone can do. With its innovative features and cutting-edge design, the MIX Fold 3 is set to make a significant impact in the competitive smartphone market, further solidifying Xiaomi's position as a leading player in the industry.
For More Such Updates Follow Us On – Telegram, Twitter, Google News, WhatsApp and Facebook
Xiaomi 12 Lite Joins Android 14 Testing for MIUI 15: Stable Update Expected in Q1 2024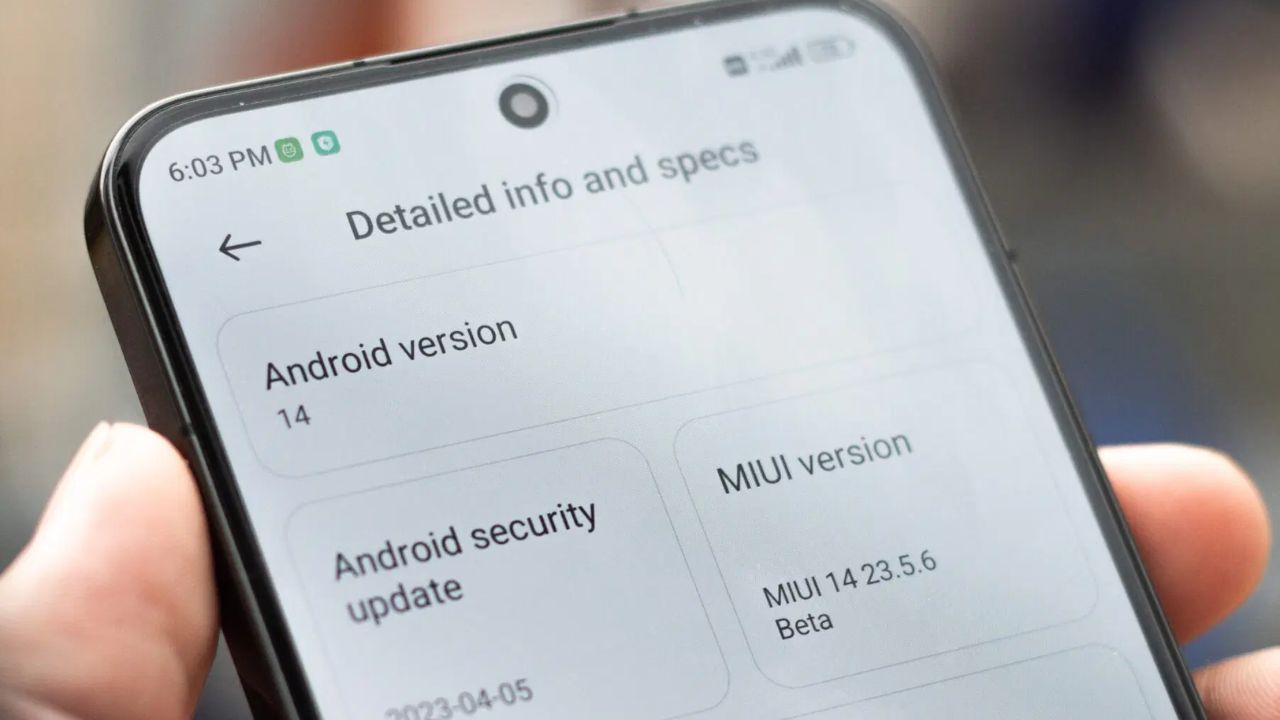 Xiaomi, the renowned Chinese smartphone manufacturer, has commenced testing its highly anticipated MIUI 15 update for Xiaomi phones. The company has recently included another popular Xiaomi phone in the testing phase for Android 14 compatibility, bringing users one step closer to receiving the MIUI 15 update. In the meantime, leaked pre-builds of MIUI 15 have already surfaced, generating excitement among Xiaomi enthusiasts.
Among the devices selected for Android 14 testing are the Mi 11, Redmi K60, and Xiaomi 13 Ultra, along with several others. These devices are expected to receive a stable Android 14 update along with an upgraded MIUI version in early 2024. Users can anticipate the release of the MIUI 15 update in the upcoming months following the launch of the Xiaomi 14 series, which is scheduled for November.
Xiaomiui, a reputable source for Xiaomi-related news, has reported that Xiaomi initiated Android 14 testing for the Xiaomi 12 Lite through the China beta version 23.7.1. It is speculated that the new update will be based on MIUI 15, with a stable version projected to be available by February 2024.
Providing further evidence of Xiaomi's progress, a screenshot from Xiaomiui showcases the Xiaomi 12 Lite being used in the internal testing for Android 14. Users can anticipate a stable update in the first quarter of 2024, which will be built upon the MIUI 15 framework.
The upcoming MIUI 15 update is expected to introduce a range of new features and enhancements to enhance the user experience on Xiaomi devices. Xiaomi has consistently strived to deliver regular updates and improvements to its MIUI software, ensuring that users receive the latest advancements and security patches.
As Xiaomi continues to push the boundaries of smartphone technology, the anticipation for the MIUI 15 update builds among Xiaomi users. With Android 14 compatibility being tested on multiple devices and the imminent release of the Xiaomi 14 series, Xiaomi enthusiasts can look forward to a year of exciting updates and innovative features.
For More Such Updates Follow Us On – Telegram, Twitter, Google News, WhatsApp and Facebook
Xiaomi Devices Now Eligible for Android 14 Beta Testing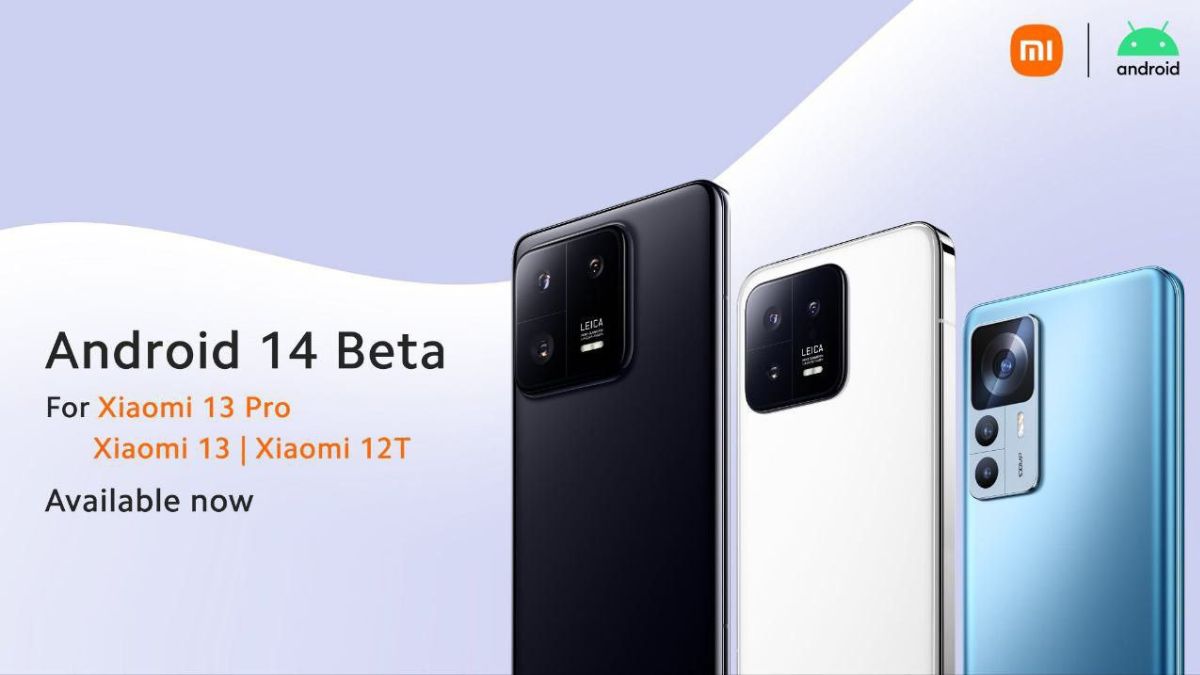 In a recent development, Xiaomi has announced that several of its smartphones are now eligible to participate in the Android 14 beta program. This move comes after Google expanded its beta testing program to include non-Pixel devices such as OnePlus, OPPO, Vivo, Realme, and others.
The introduction of Android 14 brings forth a multitude of significant features and optimizations tailored specifically for Xiaomi devices. With the aim of providing an exceptional user experience, Xiaomi users can now get a glimpse of what the next version of Android has to offer.
The Android 14 developer preview program equips participants with all the necessary tools and features to enhance compatibility and application development for the upcoming Android version.
List of Xiaomi Devices which get Android 14 Beta update:
Xiaomi 13
Xiaomi 13 Pro
Xiaomi 12T
Xiaomi users who wish to explore the Android 14 features can download the beta version for the following smartphones: Xiaomi 13, Xiaomi 13 Pro, and Xiaomi 12T. However, it is important to note that users should take precautionary measures before proceeding with the installation. Backing up data is highly recommended, and users should be prepared for potential abnormal behavior of their devices during the beta testing phase. Additionally, it is imperative that devices have a minimum battery level of 30% and at least 4GB of available storage space. Moreover, users must ensure that their devices are running on the latest MIUI version.
To opt-in for the Android 14 beta build, Xiaomi users can utilize the fastboot method, which allows them to flash the provided build onto their devices.
Participating in the Android 14 beta program offers Xiaomi users an exclusive opportunity to explore the upcoming version of Android and provide valuable feedback to both Xiaomi and Google. This collaboration between manufacturers and users is vital in ensuring a smooth and optimized experience when Android 14 officially rolls out.
As with any beta software, it is important to exercise caution and understand that the beta version may have some bugs and glitches that could affect the device's performance. Users are encouraged to report any issues they encounter to help the developers in refining the software before its official release.
Xiaomi users who are interested in exploring the Android 14 beta program can visit the official Xiaomi website for more information and detailed instructions on how to join the program.
Please note that participation in the beta program is entirely voluntary, and users should carefully consider the potential risks and benefits before proceeding with the installation.
With the Android 14 beta program now available for Xiaomi devices, users can look forward to an exciting sneak peek into the future of Android and the unique features it brings to their Xiaomi smartphones.
For More Such Updates Follow Us On – Telegram, Twitter, Google News, WhatsApp and Facebook