Did 'Fukrey 3' Really Leaked on Telegram and YouTube?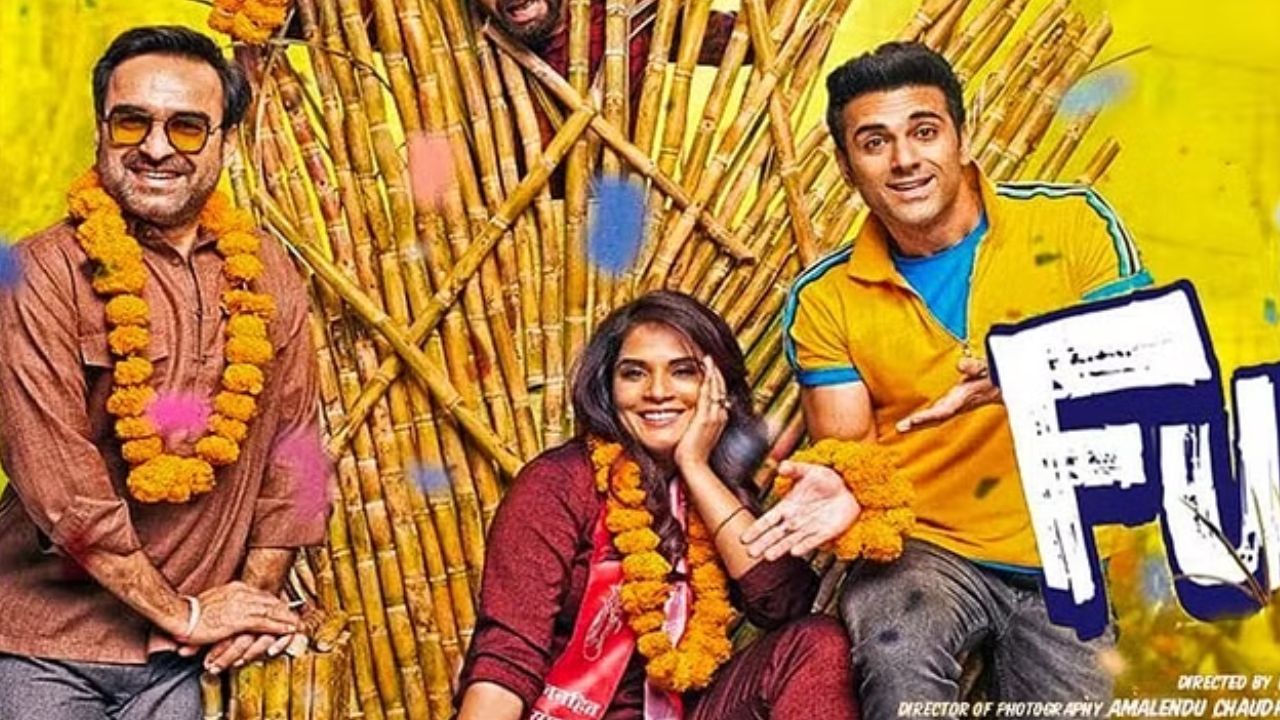 The much-anticipated comedy movie 'Fukrey 3' by Excel Entertainment is hitting the theaters on September 28, 2023. This third film in the series stars familiar faces like Pulkit Samrat, Manjot Singh, Varun Sharma, and Richa Chadha. There's also a new face in the mix: Pankaj Tripathi. Directed by Mrighdeep Singh Lamba and backed by producers Farhan Akhtar and Ritesh Sidhwani, this movie has everyone talking.
But just before its release, a rumor started to spread. The internet was buzzing with the news that 'Fukrey 3' might have been leaked. Hashtags like #Fukrey3Leaked became popular. Some even shared supposed links from YouTube and Telegram, suggesting the film could be downloaded for free. One Telegram post claimed to have the "HD Print Censor copy leaked" of 'Fukrey 3'.
But here's the catch: that supposed 2.5-hour leaked film? It's just teasers, trailers, and songs. So, to the relief of both the creators and fans, the movie hasn't been leaked at all.
The film is all about the adventures of Pulkit Samrat's Hunny, Manjot Singh's Lali Halwai, and Varun Sharma's Choocha. They cross paths with Richa Chadha's character, Bholi Punjaban. And they do all this with Pankaj Tripathi's Panditji giving them astrological advice. While Ali Fazal, Richa Chadha's real-life husband, was in the first two films, he won't be in this one.
Originally, 'Fukrey 3′ was to release on September 7. The date was then moved to December 1. But then, big movies like Prabhas' 'Salaar' and Shah Rukh Khan's 'Dunki' also claimed that date. So, 'Fukrey 3' settled on September 28. Everyone's excited and waiting to see the film on the big screen!
For More Such Updates Follow Us On – Telegram, Twitter, Google News, WhatsApp and Facebook
Loki Season 2 Episode 1 Post Credit Explained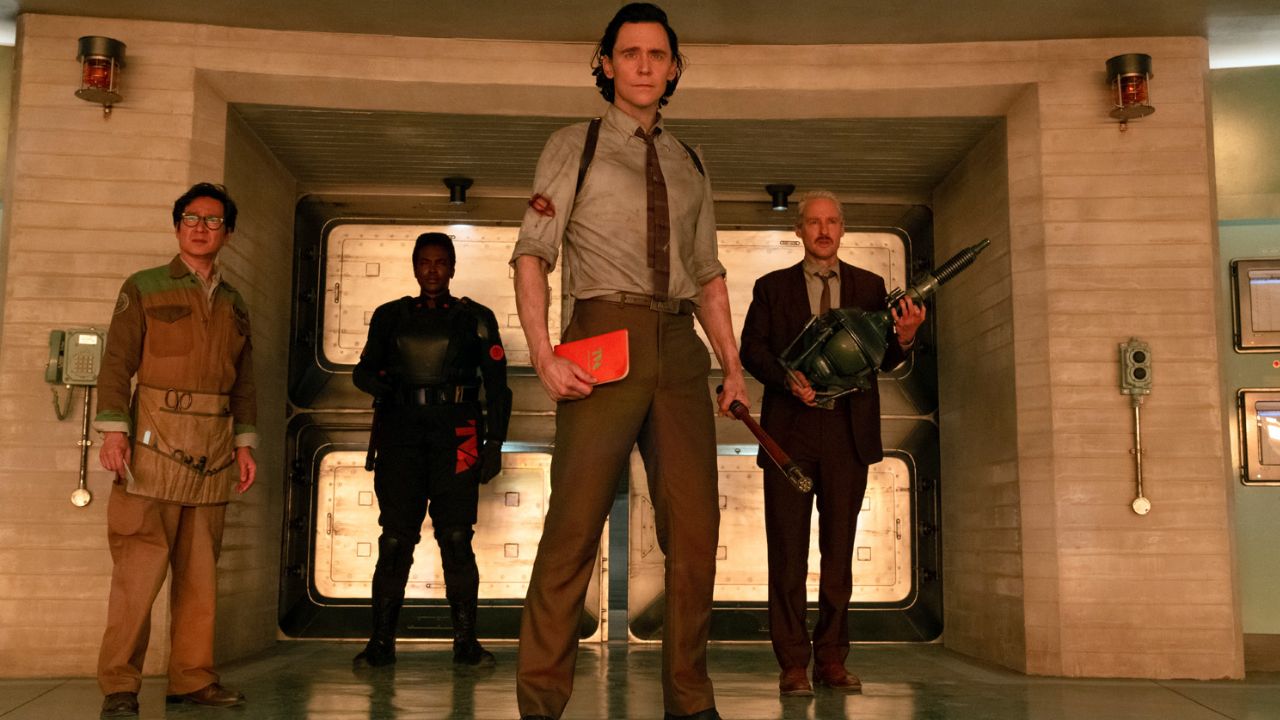 Loki, the beloved mischief-maker returned with Season 2 and immediately plunged fans into a whirlwind of time loops and altered realities. The premiere episode saw Loki facing unexplained glitches and unprecedented chaos, with timelines spiraling out of control.
However, despite the gripping storyline it was the Loki Season 2 episode 1 conclusion and post-credit scene that left fans buzzing with questions. Here's a deep dive into what happened.
Breaking Down the Post-Credit Scene of Loki Season 2 Episode 1
For those who caught the final episode of Loki Season 1, Sylvie's actions led to an explosion of divergent timelines. In the opening of Season 2, Loki encounters her but is quickly "pruned" by an unidentified assailant. However, Sylvie's reappearance in the post-credit leaves more questions than answers.
Emerging from a time door, Sylvie steps into Braxton, Oklahoma, set in 1982. Although she dons the same attire from the Season 1 finale, hinting she's just emerged from her encounter with "He Who Remains," it's her entry into a McDonald's that's most perplexing. Here, Chicken nuggets are being enjoyed a year before their actual launch in 1983. This minor, yet deliberate detail highlights the far-reaching consequences of her actions on reality. Adding more intrigue, trailers suggest Loki might soon find Sylvie employed at this very outlet.
Understanding the Ending of Loki Season 2 Episode 1
The episode pivoted on Mobius and Ouroboros' desperate bid to remedy Loki's time anomalies. Their strategy: use the Temporal Aura Extractor to anchor Loki to a singular reality, ending his disruptive glitches. But as Mobius prepped for this risky move, Loki's time glitches intensified.
Against all odds, even after their window of opportunity appeared to close, the extractor managed to stabilize Loki, with both he and Mobius safely returning to TVA. The episode wrapped up with TVA hunters gearing up, not to capture, but seemingly to eliminate Sylvie.
Speculations are rife that the next installment will see Mobius and Loki time-traveling in a quest to locate Sylvie, leading to a high-stakes face-off against the TVA's Minutemen.
Season 2 of Loki has certainly started on a high, and fans are eagerly awaiting the next twist in this time-tangled tale.
For More Such Updates Follow Us On – Telegram, Twitter, Google News, WhatsApp and Facebook
Loki Season 2 Release Date and Time Details Revealed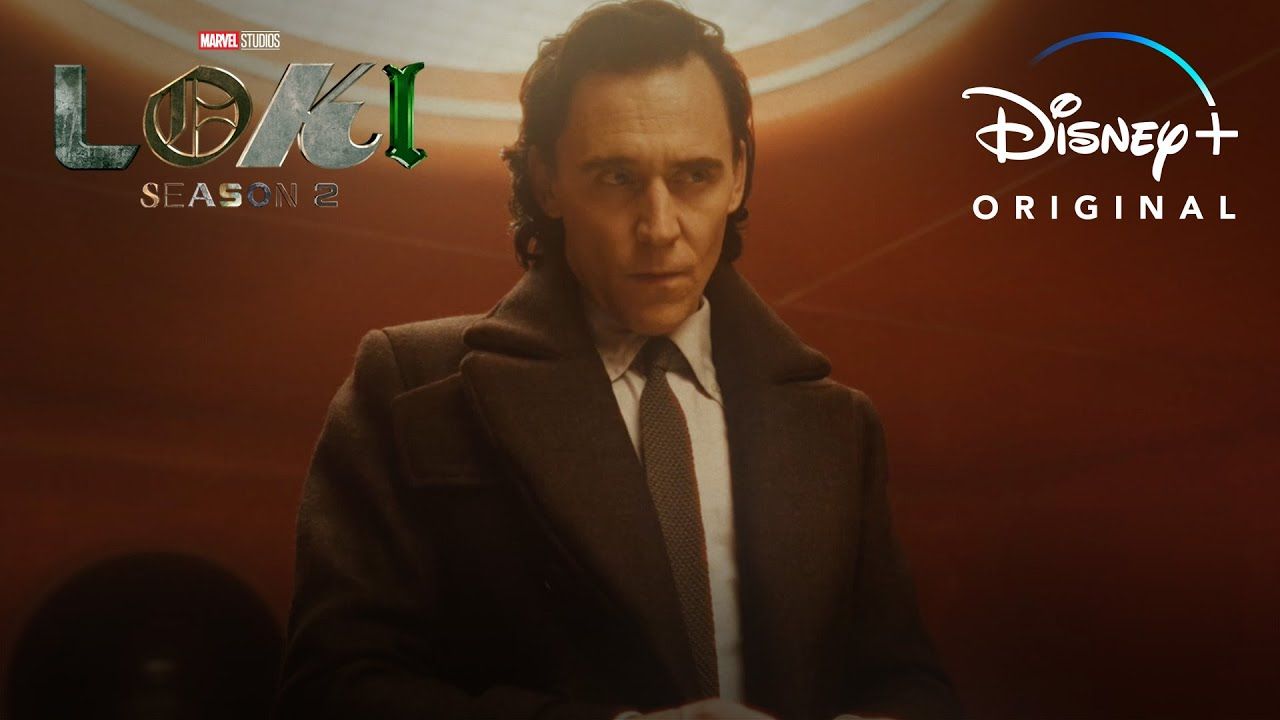 The countdown has begun for the highly anticipated second season of the Loki series. Season 1, focusing on the Norse god of mischief, drew immense acclaim, letting viewers delve deeper into Loki's character. Now Season 2 is poised to bring even more intrigue introducing characters like O.B. and Zaniac. The teaser at the end of Ant-Man Quantumania also hinted at a variant of Kang making an appearance.
Loki Season 2 Worldwide Timings: When to Watch
Originally Disney Plus announced Loki Season 2 starring Tom Hiddleston would launch on October 6 2023. However the release date has been moved up to October 5 2023. Fans should be ready at 9:00 PM ET/ 6:00 PM PT on the 5th to catch the first episode.
For international viewers wondering about the release timings:
United States: October 5 at 9:00 PM EDT / 6:00 PM PST
India: October 6 at 6:30 AM IST
United Kingdom: October 6 at 2:00 AM BST
Canada: October 5 at 9:00 PM EDT
Australia: October 6 at 11:00 AM AEST
Japan: October 6 at 10:00 AM JST
France: October 6 at 3:00 AM CEST
Germany: October 6 at 6:00 AM CEST
China: October 6 at 9:00 AM CST
Similar to the first season Loki Season 2 will have six episodes. A new episode will drop every week giving fans a chance to follow the storyline as it directly picks up from where Season 1 ended.
From the trailer it's hard to pin down the exact plot of Season 2. But the excellent visuals and engaging narrative hint at more adventures with Loki and Sylvie another Loki variant. Sylvie's actions at the end of Season 1 will likely have major repercussions and we'll see how Loki Sylvie and Mobius navigate these challenges.
For those needing a quick refresher before diving into the new season there's a recap of Loki Season 1 available to jog your memory on the major events of the first season.
To watch Loki Season 2 you'll need a Disney Plus subscription. The series is exclusive to this platform. If you're as excited as we are for what promises to be an epic season mark October 5 2023 on your calendar and get ready for the next chapter in Loki's story.
For More Such Updates Follow Us On – Telegram, Twitter, Google News, WhatsApp and Facebook
Zack Snyder's Upcoming Movie "Rebel Moon" – What You Need to Know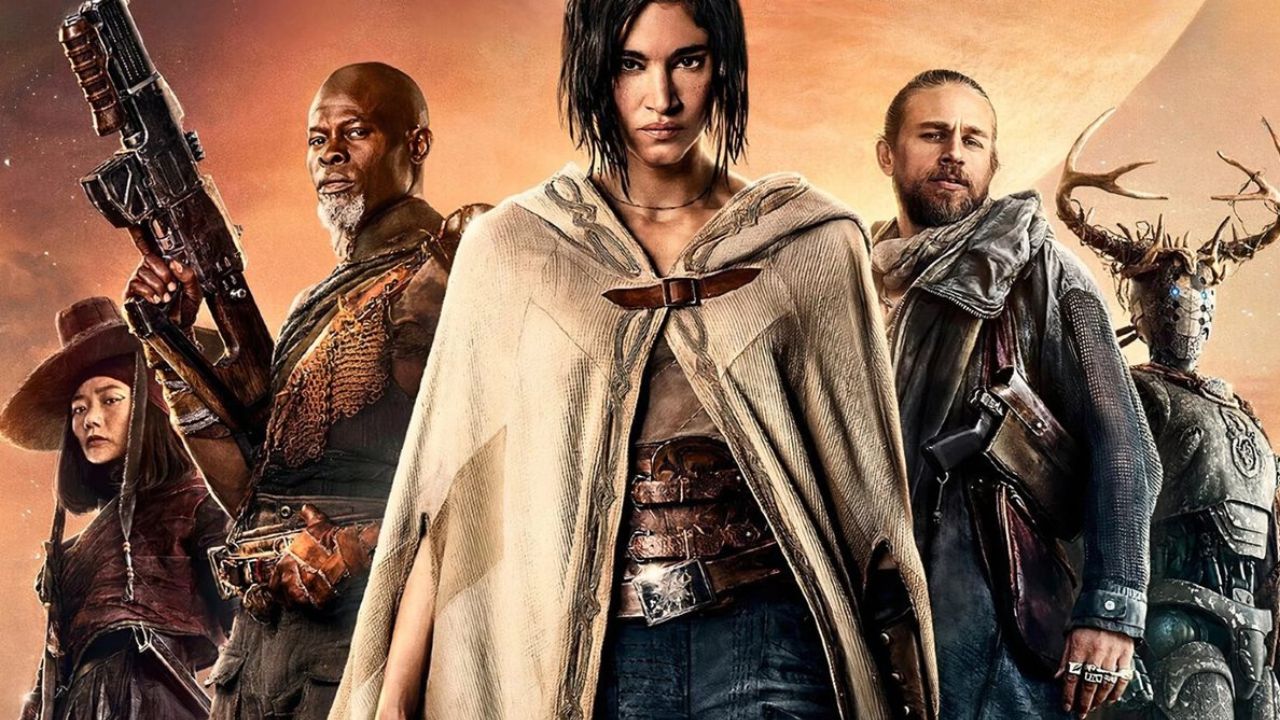 If you're a movie fan you've probably heard of Zack Snyder. He's made some big movies and now he's back with a new one called "Rebel Moon." At first he wanted to make a Star Wars film but things changed when Disney bought LucasFilm in 2012. So he made his own space film.
Rebel Moon Release Date and Where to Watch
Rebel Moon: The Child of Fire will be on Netflix on December 22, 2023. There's also a sequel Rebel Moon: The Scargiver coming on April 19, 2024.
Will It Be in Theaters?
Right now "Rebel Moon" is for Netflix. But some people hope it will be in theaters too. If it does it will be after its Netflix release.
Teaser and Trailer
The first teaser was shown at Gamescom in August 2023. The film looks like a big space adventure. It's about a place where people live in peace but then bad guys led by someone named Regent Balisarius want to take over. A girl named Kora is chosen to find warriors to fight back.
Rebel Moon Cast and Characters
The main people in the film are:
Sofia Boutella as Kora
Anthony Hopkins as the voice of JC1453 a robot
Djimon Hounsou as General Titus
Ed Skrein as Regent Balusarius
Other actors in the movie are:
Charlie Hunnam
Ray Fisher
Cleopatra Coleman
Michiel Huisman
Jena Melone
Staz Nair
Doona Bae
E.Duffy
Fra Fee
Stuart Martin
Corey Stoll
Cary Elwes
Alfonso Herrera
Rihan Reese
Ray Porter
Special Version of the Film
Zack Snyder likes to make long movies. He said there's a longer version of Rebel Moon just for adults. The one on Netflix will be for everyone.
Two Movies Not One
At first Rebel Moon was just one long film. But it was so long that they made it into two movies. That's why there's a sequel coming.
Is It Like Star Wars?
This movie might remind you of Star Wars. It has cool swords like lightsabers. But it's its own story.
Is There a Book?
Some people wonder if Rebel Moon is based on a book. It's not. But there will be a book based on the movie. It's written by V. Castro and will be out on December 26, 2023.
Amazon (Rebel Moon Part One – A Child Of Fire: The Official Novelization)
So if you're looking for a new space adventure keep an eye out for "Rebel Moon." It's coming soon.
For More Such Updates Follow Us On – Telegram, Twitter, Google News, WhatsApp and Facebook