BGMI and Hardik Pandya Collabs for Cricket World Cup 2023 Special
Battlegrounds Mobile India popularly known as BGMI is collaborating with Indian cricket sensation Hardik Pandya. The highlight of this partnership is the "Hardik Crate" that gamers can get in BGMI. It's available from October 11 right up until October 30, 2023.
What's inside the Hardik Crate? Players will find two special outfits. Both these outfits display Hardik's name and his cricket jersey number. So, if you're a cricket fan and you love playing BGMI, this is your chance to show some love for the Indian team while you're gaming.
How do you find this crate in the game? It's simple. Players should keep an eye out for cricket-themed banners. These mini popup and lobby-side banners will lead players straight to the crate. And the best part? The crate can be purchased for just 33 UC. Fun fact: this number is the same as Hardik's jersey number in the Indian cricket team.
But that's not all. BGMI is also introducing in-game events. One of these is the World Cup Exchange Centre. This is where players get to win cool rewards by finishing certain in-game tasks. Successful players will earn exchange tokens. Some of these tokens look like a Cricket Bat and a Cricket Ball.
This collaboration promises to bring together the best of both worlds – the thrill of cricket and the excitement of the BGMI game.
For More Such Updates Follow Us On – Telegram, Twitter, Google News, WhatsApp and Facebook
Sony LYTIA 808 Sensor Brings Advanced Photography to Smartphones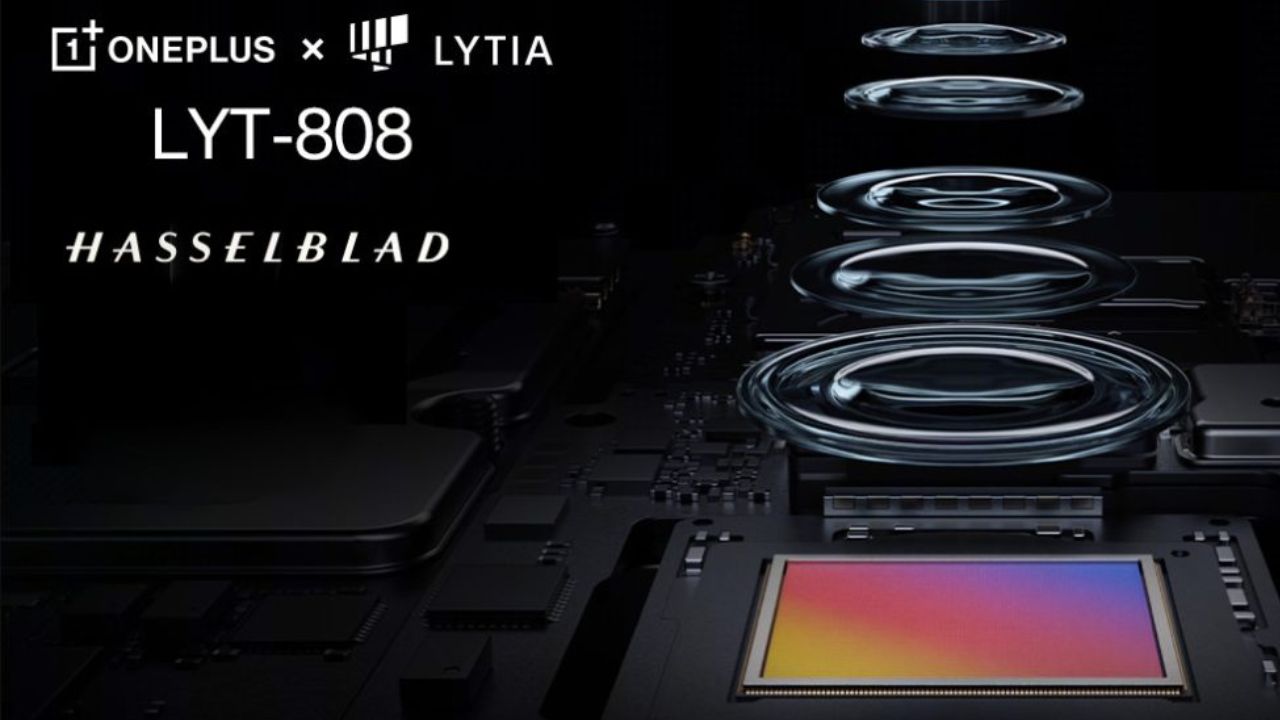 Nowadays, the camera segment has become more popular on mobile phones. People are interested in capturing the moments as the best shots in their lives. Even mobile phone companies are always trying to get the best sensor in their new devices with high-end sensors.
Diving into the words, recently many mobile phone companies are using Sony sensors for their high-end flagships like Apple, OnePlus, Realme, Oppo, and Vivo.
In that case, we can discuss a sensor that many mobile phone manufacturers are now using for their flagships. SONY LYTIA 8081/1.43-type (11.2 mm diagonal) approx. 53-megapixel in Effective*2 stacked CMOS image sensor. The sensor with 1/1.4" type premium model that rivals the high-quality 1" type sensor. The first sensor has a 2-layer transistor pixel structure, enabling excellent saturation signal levels.
The Sony LYTIA 808 sensor is a new line of image sensors for mobile devices designed to deliver creative imaging experiences "beyond imagination." It was first introduced in June 2023 and is currently being used in the OnePlus Open and OnePlus 12, Realme GT 5 Pro. The Sony LYTIA 808 sensor boasts several features that make it stand out from other mobile image sensors. This new sensor consists of many new technologies included it to give excellent output from it.
Dual-layer Transistor Pix Technology: This technology allows the sensor to capture and store twice the amount of light as compared to traditional sensors, resulting in better image quality in low-light conditions.
Larger sensor size: The LYTIA 808 sensor is a 1/1.43-inch sensor, which is larger than most other mobile image sensors. This larger size allows the sensor to capture more light and detail.
Higher resolution: The LYTIA 808 sensor is a 50-megapixel sensor, which is higher resolution than most other mobile image sensors. This higher resolution allows you to capture more detail in your images.
Improved image processing: The LYTIA 808 sensor includes improved image processing capabilities that allow you to capture better-looking images, especially in low-light conditions.
These features combine to make the Sony LYTIA 808 sensor one of the most advanced mobile image sensors on the market. It is able to capture stunning images and videos in a variety of lighting conditions. The Sony LYTIA 808 sensor is a significant step forward for mobile photography and will likely be used in more smartphones in the future.
Here are some example shots taken using this sensor: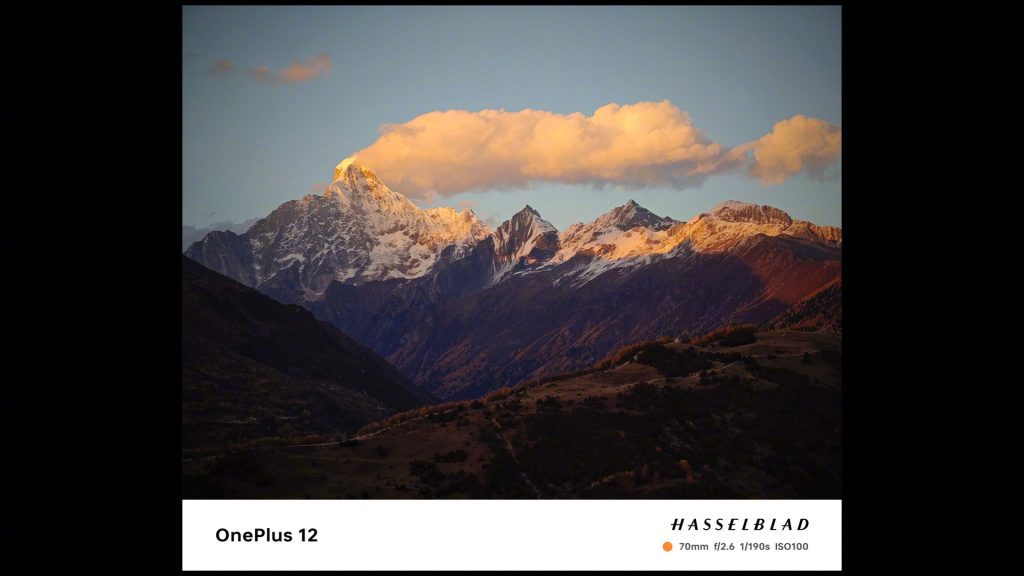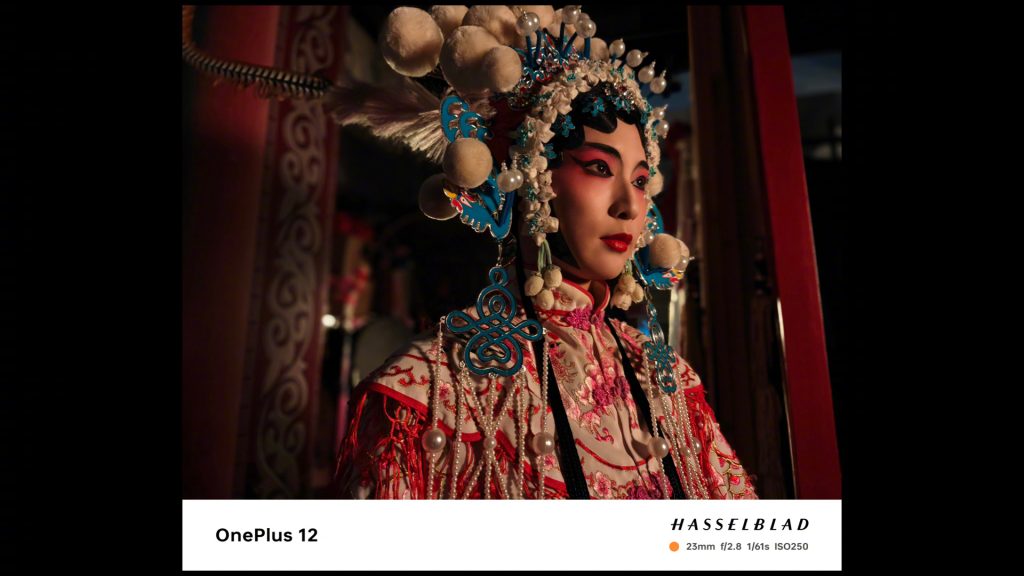 For More Such Updates Follow Us On – Telegram, Twitter, Google News, WhatsApp and Facebook
OnePlus 9RT gets more refined with OxygenOS 14 Closed Beta 2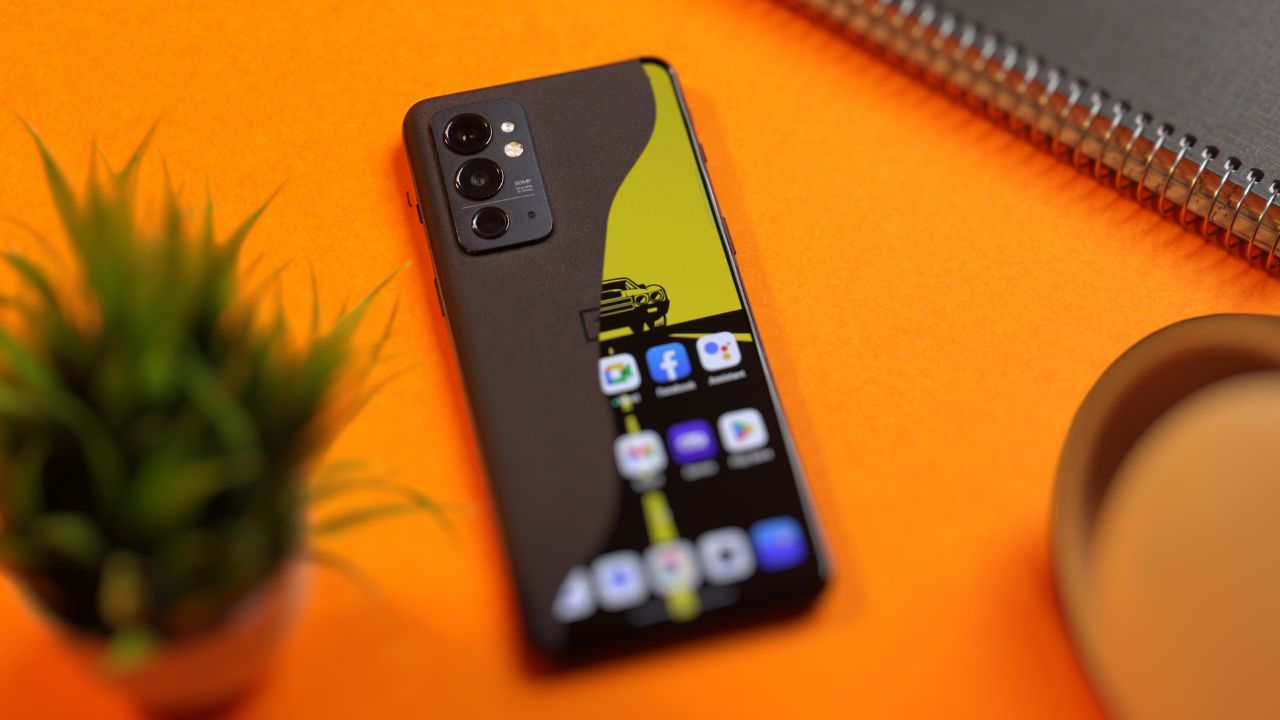 OnePlus pushed the OxygenOS 14 second alpha build for the OnePlus 9 and 9 Pro and now the OnePlus 9RT also gets the more refined version of OxygenOS 14 as Alpha 2 also known as closed beta. By the way, if you guys have Oneplus 8T then Oneplus just announced a closed beta testing program for Oneplus 8T users.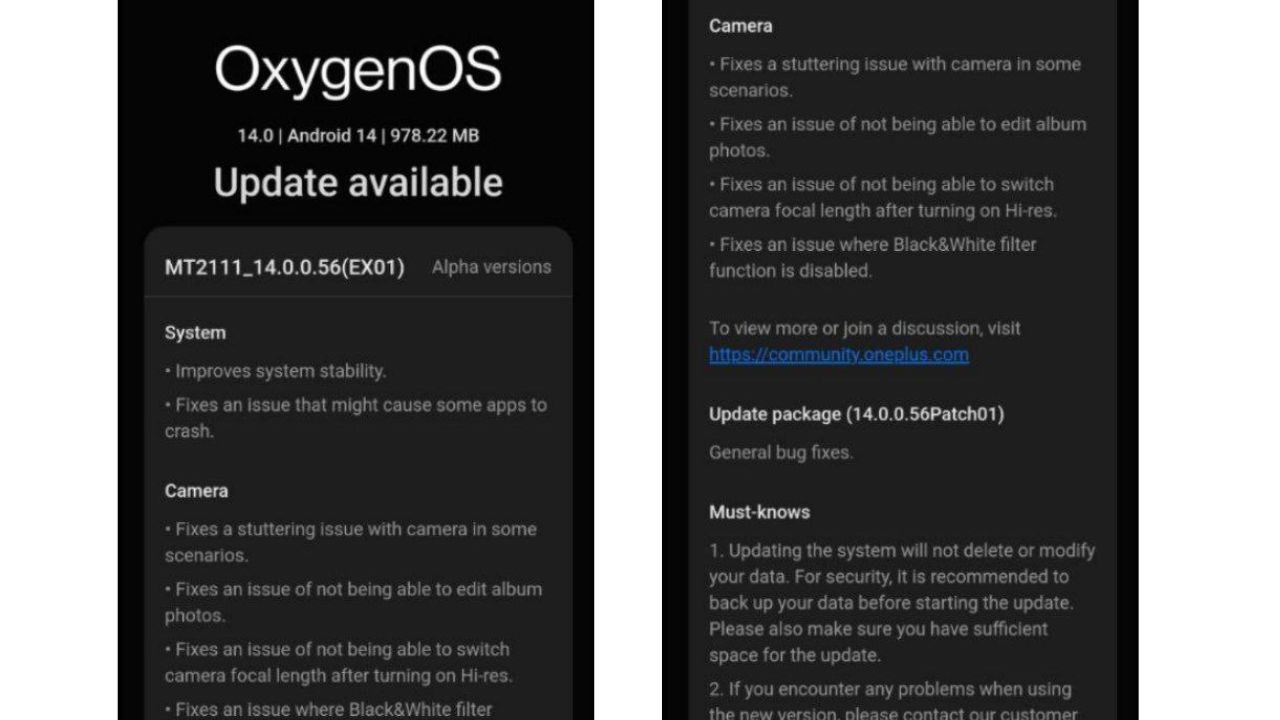 Oneplus 9 and 9 Pro also come with similar changes to what Oneplus 9RT received with OxygenOS 14 Closed Beta 2. The OxygenOS 14 second closed beta update makes the system more stable and also prevents crashes. The second Alpha version of OxygenOS puts more effort into fixing camera problems, like stuttering and trouble editing photos in Album.
Changelogs of OxygenOS 14-second Alpha Build
System
Improves System Stability
Fixes an issue that might cause some apps to crash
Camera
Fixes a stutter issue with the camera in some scenarios
Fixes an issue of not being able to edit album photos
Fixes an issue of now being able to switch camera focal length after turning Hi-res
Fixes an issue where the black & white filter function is disabled.
Oneplus 9RT might also get OxygenOS 14 open beta in the month of December, followed by a stable release next year. Are you guys excited to try out OxygenOS 14 on your Oneplus 9RT?
For More Such Updates Follow Us On – Telegram, Twitter, Google News, WhatsApp and Facebook
OnePlus 8 and 8 Pro Will Not Get OxygenOS 14 Update Confirmed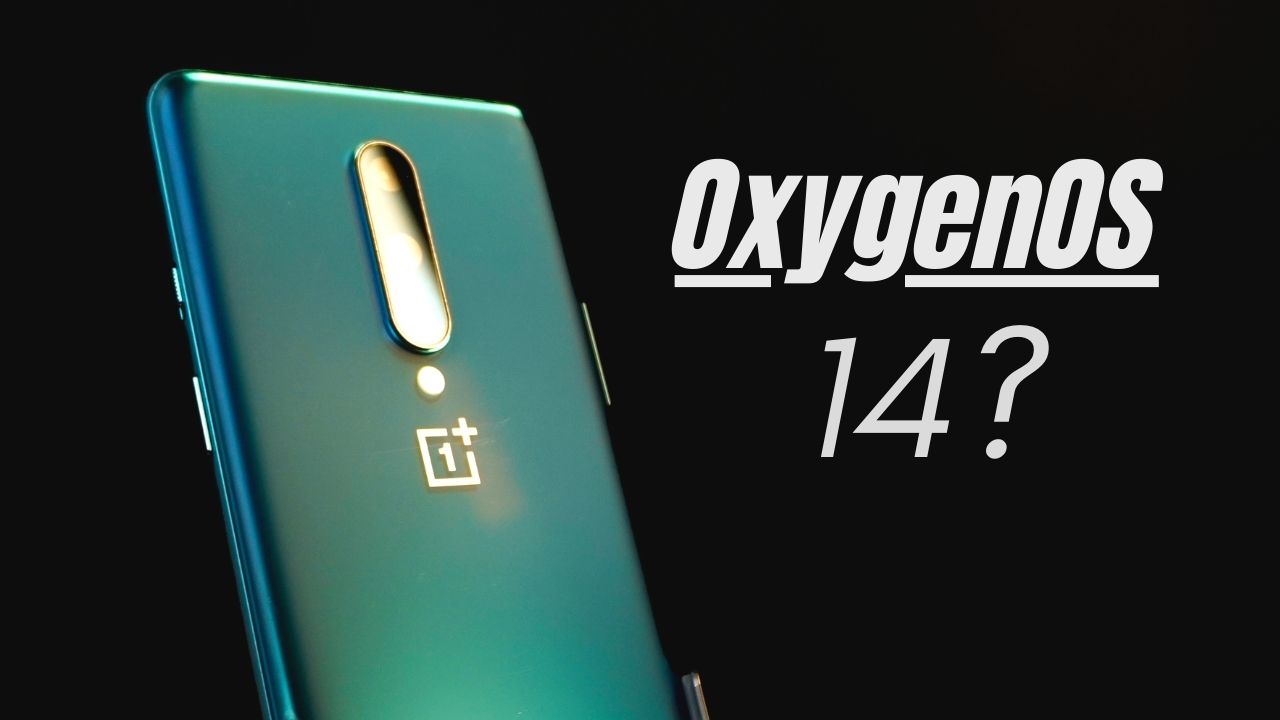 OnePlus has in the past announced a new update policy for its smartphones, OnePlus 8 and 8 Pro were among those happy users who were excited about OxygenOS 14 but sadly, it looks like these devices will soon be considered under the EOL (End of Life) category after a few months from now.
After the announcement of the OxygenOS 14 Close Beta tester for the OnePlus 8T, it has now been confirmed that the OnePlus 8 and 8 Pro will be left behind in the race for software updates. Below, you can check out a screenshot from the Oneplus community about the requirement for Close Beta testers for the OnePlus 8T.
Generally, the company releases the updates together for the entire OnePlus 8 Series including Oneplus 8T but this time Oneplus announced the closed beta program for Oneplus 8T excluding Oneplus 8 and 8 Pro. Oneplus 8T might get the OxygenOS 14 stable build next year depending on how the close beta testing and open beta testing programs go. But it's confirmed that Oneplus 8 and 8 Pro users won't get OxygenOS 14.
Oneplus 8 and 8 Pro were released in the month of April 2020. So as per the even new policy OnePlus 9 Series and Oneplus 8 Series will only get three years of major OS updates and four years of security updates. So the Oneplus 8 and 8 Pro which were released in April 2020 already received three major OS updates; now they will only receive security patches before they are considered under EOL (End of Life) category. But Oneplus 8T was released in the month of October 2023 so that just completed three years. But before October, we already had a few OxygenOS 14 builds for higher-end Oneplus smartphones, so technically, Oneplus 8T should get OxygenOS 14, not Oneplus 8 and 8 Pro. How many of you guys have Oneplus 8 and 8 Pro? Let us know below.
For More Such Updates Follow Us On – Telegram, Twitter, Google News, WhatsApp and Facebook