Kronten Shares Godlike Esports BGMI Team Update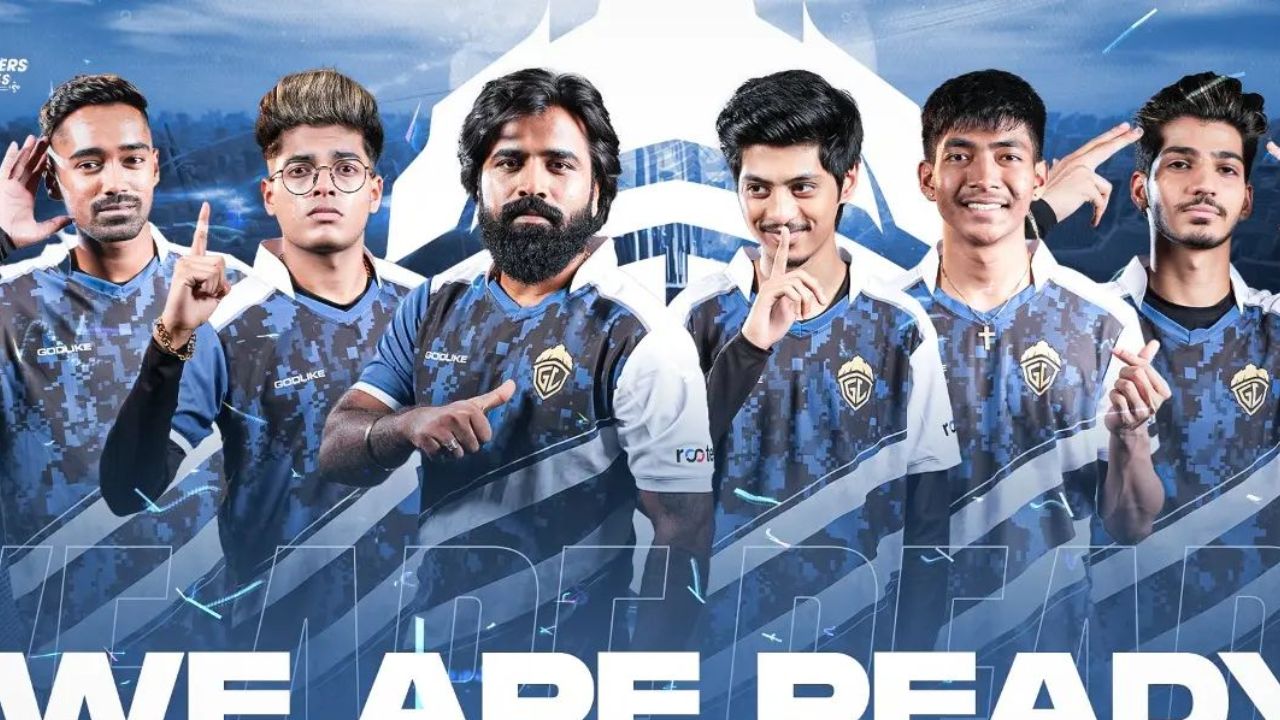 On October 1st Kronten (Chetan Chandgude) shared Godlike Esports plans for the BGMI team. Battlegrounds Mobile India (BGMI) is a big game in India now.
From what we know all players except Spower will leave the team. ClutchGod who was with Numen Gaming for a time is back with the team. Kronten also said the team will get a new coach to help the players even more.
Here are the five players who will be on the GodLike Esports Battlegrounds Mobile India team:
JONATHAN – Jonathan Jude Amaral (Free Player/Assaulter)
Neyoo – Suraj Nityanand Majumdar (Entry Fragger)
ZGOD – Abhishek Choudhary (Support)
SHADOW – Arjun Mandhalkar (IGL)
ClutchGod – Vivek Aabhas Horo (IGL/Assualter)
This news gives a clear look at what's next for the Godlike Esports BGMI team.
For More Such Updates Follow Us On – Telegram, Twitter, Google News, WhatsApp and Facebook
Prize Pool Details for BMPS 2023 Officially Out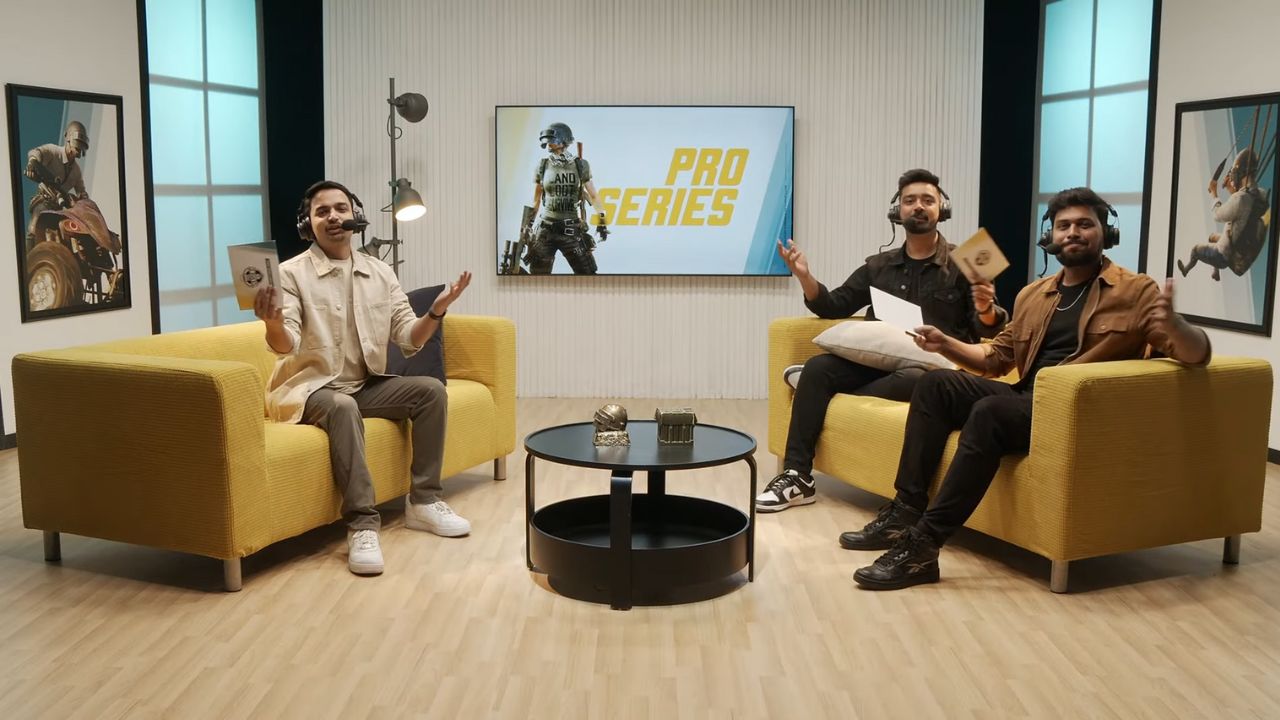 The Battleground Mobile India Pro Series (BMPS) 2023 started on November 22. This exciting event features 96 BGMI teams competing for glory. The prize pool for this season is Rs 1 crore, which is notably less than the previous year's.
The tournament is divided into two phases: the League Stage and the Grand Finals. During the League Stage, 12 groups of eight teams each fight against each other. Each team gets 15 games to secure their place in the Grand Finals, where only 16 spots are available.
Prize Pool Distribution for BMPS 2023
The champions of BMPS 2023 will win Rs 40 lakh. The runner-up team will get half that amount. Here's how the prize money breaks down for the top 16 teams:
1st Place: Rs 40 lakh
2nd Place: Rs 20 lakh
3rd Place: Rs 10 lakh
4th Place: Rs 5 lakh
5th and 6th Place: Rs 3 lakh each
7th and 8th Place: Rs 2 lakh each
9th to 12th Place: Rs 1.5 lakh each
13th to 16th Place: Rs 1 lakh each
There are also awards for individual players on their teams. The most valuable player will receive Rs 3 lakh and the best IGL will get Rs 2 lakh.
New this year is the Bonus Points system.
For this tournament, there is a bonus point system. Teams earn extra points each week in the League Stage, based on their performance. These points add up to decide the 16 teams that will compete in the Grand Finals, which is going to be an LAN event.
For More Such Updates Follow Us On – Telegram, Twitter, Google News, WhatsApp and Facebook
Battlegrounds Mobile India Pro Series (BMPS) 2023: Event Details, Team Lineup, Prize Pool, and More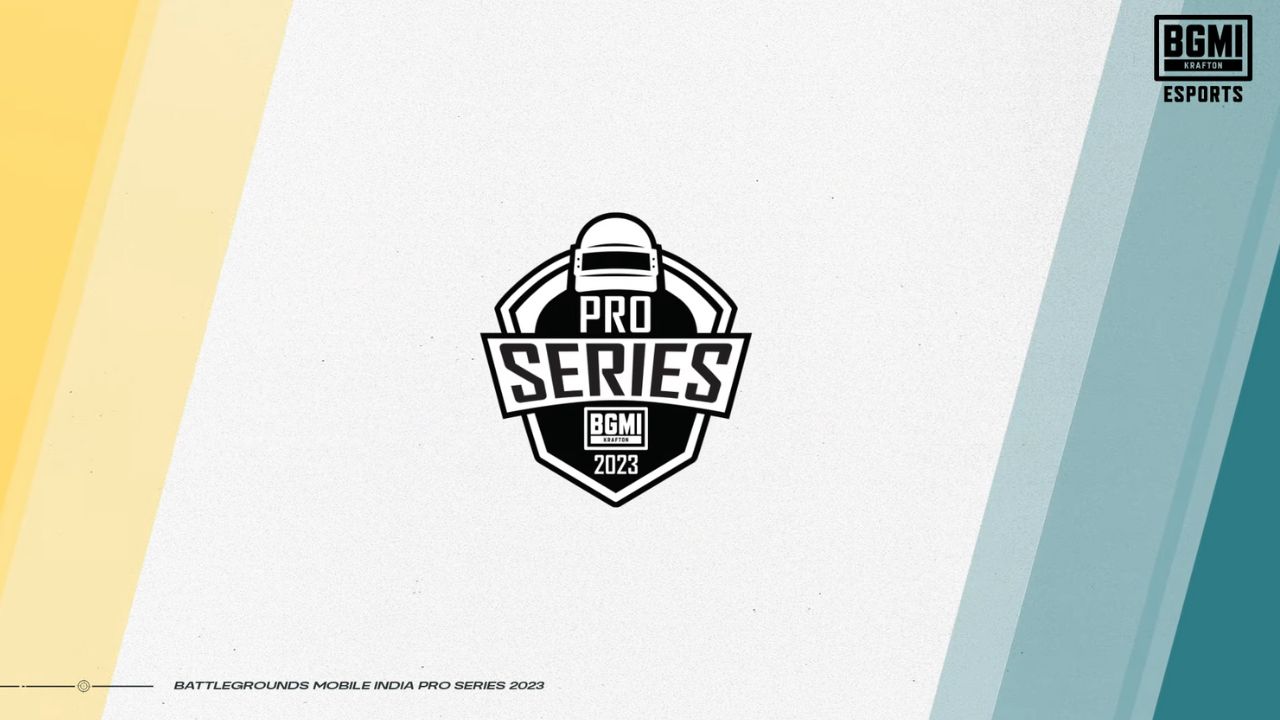 The Battlegrounds Mobile India Pro Series (BMPS) 2023 begins on November 22. Krafton, the event organizer, says 96 BGMI teams will compete for Rs 1 crore. The list of teams and more details are still to come.
Krafton India Esports released the BMPS 2023 trailer on November 20. It shows the prize, team count, and start date. The company's statement highlights an exciting series with top teams and big prizes.
"Gear up for an electrifying experience. BATTLEGROUNDS MOBILE INDIA PRO SERIES 2023 is back with 96 Top Teams and a massive 1 Crore Prize Pool.The Battle of the Pros is set to unfold, promising intense clashes and thrilling victories. Dive into the action – it's not just a competition; it's a game for glory that'll keep you on the edge of your seat."

KRAFTON India Esports
BMPS 2023 Invited Teams and Previous BGMI Events
This second BMPS edition will have 96 teams from India. These teams did well in the Battlegrounds Mobile India Series (BGIS) 2023. Many teams have new players for this last official BGMI tournament of 2023. Fans can watch it live on Krafton India Esports' YouTube channel.
The prize pool is smaller than last time as BMPS 2023 is an invited tournament. In 2022, Team Soul won BMPS 2022 and got Rs 75 lakh. Their player, Goblin (Harsh Paudwal) got the MVP title for his amazing gameplay in the finals.
Before BMPS 2023, GodLike Esports added Jelly (Gunjan Thakur) as their new leader. They came seventh in the Red Bull M.E.O. Teams like Hyderabad Hydras, Autobotz, and Team XSpark changed their lineups too.
Teams such as Soul, GodLike Esports, and Orangutan didn't do well in BGIS 2023. They hope to win their first trophy of the year in this tournament. But there are some teams such Gladiators Esports, and Blind Esports which are dominating in the BGMI Esports scenarios since the game is back. So it's going to be tough for the popular fan team to win this tournament. This event is going to be packed the amazing actions so keep visiting for the latest updates.
For More Such Updates Follow Us On – Telegram, Twitter, Google News, WhatsApp and Facebook
Krafton Reveals BMPS 2023, India's Next Big Esports Tournament
Krafton has just announced the Battlegrounds Mobile India Pro Series 2023, also known as BMPS 2023. This big news was shared on Krafton's official Instagram. The company is telling gamers to get ready for some top-level gaming action.
BMPS is a major league in the world of Battlegrounds Mobile India (BGMI). Here, pro teams from across India compete for big prizes. Teams that have shown skill in past tournaments and those loved by fans might get the chance to play in BMPS's second season.
This announcement follows the Battlegrounds Mobile India Series (BGIS) 2023. That event wrapped up on October 15 with a big prize pool. Now, Krafton is gearing up for BMPS 2023. This tournament is going to be big in India, especially since the ban on such events was lifted.
We don't have the exact dates and format for the event yet. According to some sources, the tournament will be invitational where popular teams in India will be invited. In the last season of BMPS, the open qualifier happened first in the name of the tournament which was Battlegrounds Mobile India Open Challenge 2022. After several rounds, the best 32 teams from these qualifiers got to play against 32 teams that were invited directly. From these, 24 teams made it to the first season of BMPS. Team Soul came out on top, and their player Goblin was named the most valuable player (MVP).
Now let's wait for the official announcement by Krafton about dates, format, and how the tournament is going to happen.
For More Such Updates Follow Us On – Telegram, Twitter, Google News, WhatsApp and Facebook