OnePlus Nord grabs OxygenOS F.20 Update with May 2023 Security Patch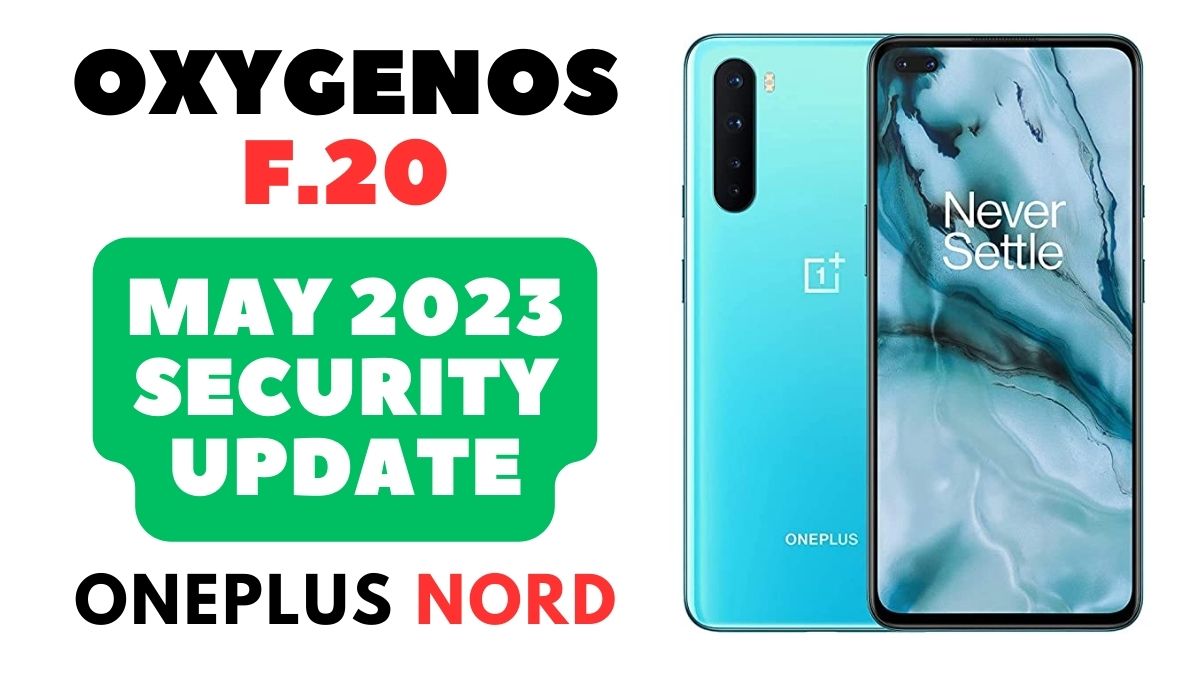 OnePlus has started rolling out the OxygenOS F.20 update for OnePlus Nord users in India, aiming to enhance system security and introduce new accessibility features. The update includes the May 2023 Android security patch and a convenient option to enable or disable TalkBack by holding down both volume buttons.
The OxygenOS F.20 update brings several noteworthy changes to the OnePlus Nord. The software version for this update is IN AC2001_11.F.20. Firstly, the integration of the latest May 2023 Android security patch bolsters the device's system security, ensuring a safer and more reliable user experience. This update demonstrates OnePlus' commitment to keeping its devices up-to-date with the latest security enhancements.
Additionally, OnePlus has introduced an accessibility improvement with the OxygenOS F.20 update. Users can now enable or disable TalkBack, a popular accessibility feature, by simply holding down both volume buttons. This streamlined approach allows users to easily toggle TalkBack without navigating through multiple settings, promoting a more efficient and user-friendly experience for individuals with visual impairments.
As is customary with OnePlus updates, the OxygenOS F.20 rollout will be incremental. Initially, a small percentage of OnePlus Nord users will receive the OTA update today. This limited release allows OnePlus to closely monitor the update's performance and address any potential issues swiftly. Following the initial phase, the company plans to initiate a broader rollout within the next few days, ensuring that all eligible OnePlus Nord users in India will receive the update.3
OnePlus Nord users are encouraged to keep an eye out for the OxygenOS F.20 update notification on their devices. Once the notification arrives, users can proceed with the installation process to take advantage of the improved system security and the added convenience of TalkBack activation or deactivation with a simple button combination.
With the release of the OxygenOS F.20 update, OnePlus reaffirms its commitment to delivering timely software updates and valuable features to its user base. By continually refining the OnePlus Nord's performance, security, and accessibility, the company aims to provide an enhanced user experience and maintain customer satisfaction.
Please note that the OxygenOS F.20 update is currently available only for OnePlus Nord devices in India. Users in other regions can expect the update to roll out gradually in the coming weeks, ensuring a seamless and stable release across all supported markets.
These are the OxyenOS F.20 changelog update for OnePlus Nord
System
Integrates the May 2023 Android security patch to enhance system security.
You can now hold down both volume buttons to enable or disable TalkBack.
How to Update:
To update your OnePlus Nord device to the OxygenOS F.20 update:
Check for OTA Notification: Look for a system notification on your OnePlus Nord device or manually check for updates in "Settings" > "System" > "System Updates."
Download and Install: Tap on the update notification and select "Download" to start the process. Ensure a stable internet connection and sufficient battery life.
Install Update: After the download, tap "Install" to begin the installation. Do not interrupt or turn off your device during this process.
Reboot and Verify: Your OnePlus Nord will automatically reboot, running the updated OxygenOS F.20 version. Verify the update in "Settings" > "About Phone" > "Software Information."
Remember to back up your data and connect to a Wi-Fi network before updating. Availability may vary by region and model.
Download OxygenOS F.20 for OnePlus Nord
IN AC2001_11.F.20 – Incremental
The download links will be added once available.
For More Such Updates Follow Us On – Telegram, Twitter, Google News, and Facebook