OnePlus Pad Grabs OxygenOS 13.1.0.592 Update with June 2023 Security Patch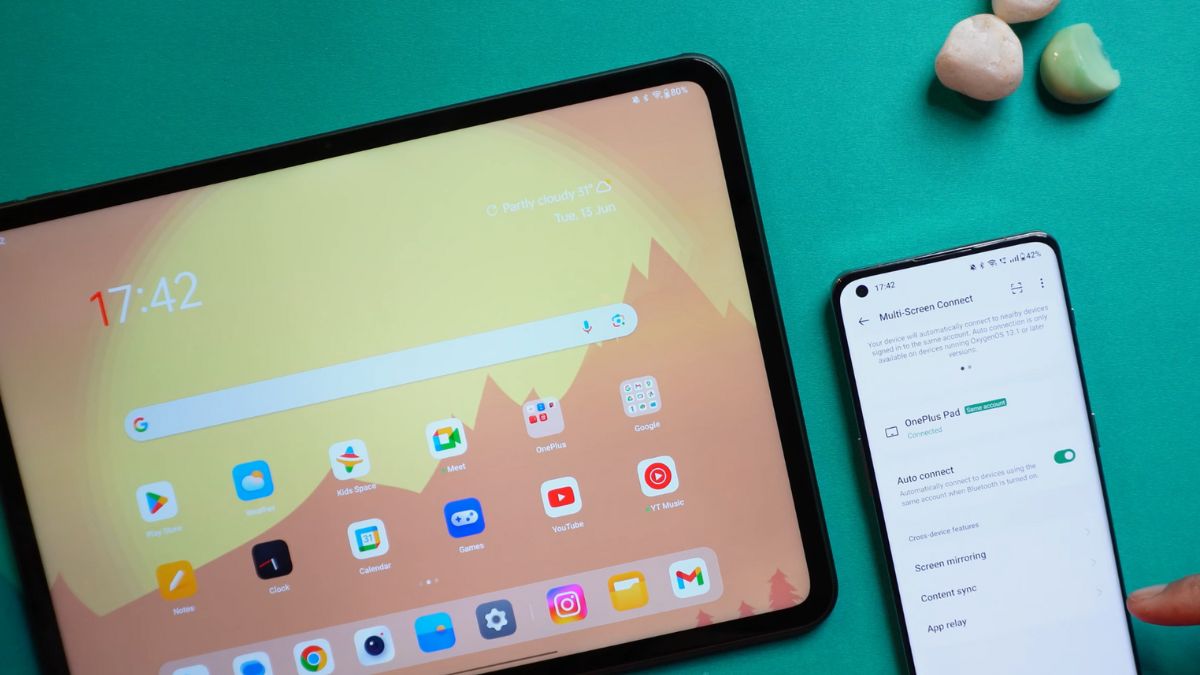 OnePlus has initiated an incremental rollout of the OxygenOS 13.1.0.592 update for the OnePlus Pad, bringing a host of improvements and bug fixes to enhance the user experience. This update follows the day-zero release aimed at addressing immediate concerns after the tablet's launch. OnePlus Pad users can now take advantage of the new sharing feature, Communication sharing, which enables seamless connectivity with smartphones for enhanced communication capabilities.
The OxygenOS 13.1.0.592 update introduces the integration of the June 2023 Android security patch, bolstering system security against potential vulnerabilities. Furthermore, this update addresses various issues reported by users, including a bug that caused videos to display in black and white under certain circumstances. Another notable fix pertains to the compatibility of external keyboards, resolving issues that affected their performance.
In addition to the aforementioned improvements, OnePlus has also focused on enhancing the stability of the system overall, aiming to provide a smoother and more reliable user experience. This commitment to system stability ensures that the OnePlus Pad operates optimally and efficiently.
The rollout of the OxygenOS 13.1.0.592 update for the OnePlus Pad will be conducted incrementally to ensure a seamless installation process for users. Initially, a small percentage of users will receive the OTA update, while a broader rollout is expected to commence within the next few days, making the update accessible to a wider user base.
Users can expect a more stable and secure user experience on their OnePlus Pad with the OxygenOS 13.1.0.592 update. OnePlus remains committed to delivering regular updates to its devices, ensuring that users can enjoy the latest features and enhancements while providing a seamless user experience.
Please note that the update size for OxygenOS 13.1.0.592 is currently unknown. Users are advised to ensure they have sufficient storage space and a stable internet connection before initiating the update process.
OnePlus Pad OxygenOS 13.1.0.592 Changelog:
This update improves system stability and security, adds support for Communication sharing, and fixes some known issues.
System
Adds a new sharing feature that allows a tablet to use a phone's communication functions to use the 5G network, make and answer calls, and send and receive SMS messages. (except European models)
Integrates the June 2023 Android security patch to enhance system security.
Fixes an issue that might cause videos to turn black and white in certain scenarios.
Fixes some issues that occur when an external keyboard is used.
Fixes some issues that affect the Photos app.
Improves system stability.
How to Install OxygenOS 13.1.0.592 Update on OnePlus Pad
Here are the simplified steps to install the OxygenOS 13.1.0.592 update on the OnePlus Pad:
Check for update: Go to the Settings menu on your OnePlus Pad.
System updates: Scroll down and tap on "System" or "System Updates."
Check for updates: Tap on "Check for updates" to see if the OxygenOS 13.1.0.592 update is available for your device.
Download and install: If the update is available, tap on "Download" and wait for the update package to be downloaded.
Install the update: Once the download is complete, tap on "Install" to initiate the installation process.
Wait for installation: Your OnePlus Pad will restart and begin installing the update. Be patient as this process may take a few minutes.
Complete the installation: Once the installation is finished, your OnePlus Pad will reboot, and you will be running OxygenOS 13.1.0.592.
Note: It is recommended to ensure that your device is connected to a stable Wi-Fi network and has sufficient battery charge before proceeding with the update. Additionally, make sure to back up any important data before installing the update to prevent data loss in case of any unforeseen issues.
Download OxygenOS 13.1.0.592 for OnePlus Pad
OPD2203_13.1.0.592(EX01) – Incremental Update
The download will be added once available.
For More Such Updates Follow Us On – Telegram, Twitter, Google News, and Facebook