Google Resolves 'Missing Contacts' Woes for Google Pixel and Samsung Users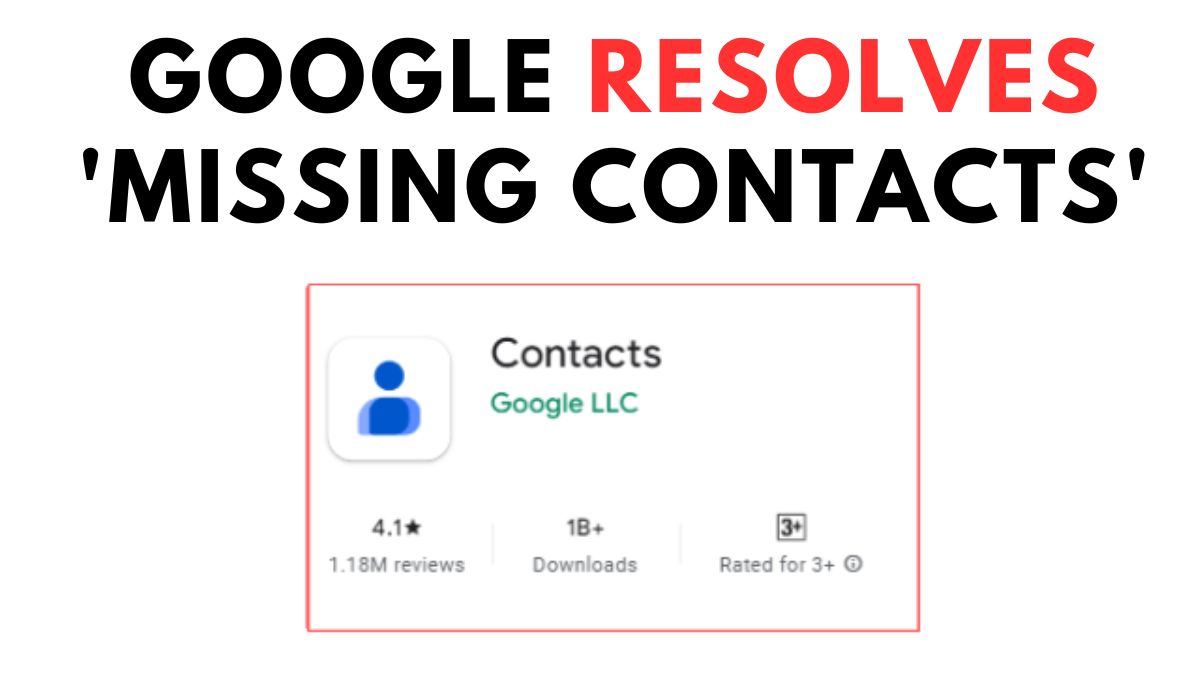 Several users of Google Pixel and Samsung smartphones have reported a disconcerting issue whereby their contacts have mysteriously disappeared from their Android devices.
Google has provided an update on the issue, acknowledging the existence of a bug within Google Contacts that caused contact data to be absent for certain Android and web users. However, the tech giant clarified that this was a data access issue and assured users that no contact data was directly affected. Google has since rolled out a bug fix to address the problem for affected users.
How to Resolve the Missing Contacts Problem
To resolve the missing contacts problem, Google recommends users manually sync their contacts to their Android devices via the Google Contacts sync feature. This can be done by navigating to the device's Settings app, selecting Google, then tapping on Settings for Google apps. From there, users should choose Google Contacts sync, check the sync status, and tap the sync arrow to initiate the sync process. Another option to resolve the issue and retrieve contact data is to refresh contacts.google.com in a web browser. This can help rectify the problem.
Impacted users have reported opening the Google Contacts app on their Android devices only to find the alarming message, "No contacts in this account." Fortunately, all contacts still appear intact when accessed online at contacts.google.com, albeit with a slightly diminished user experience on mobile devices.
"We have fully rolled out a bug fix for affected users.

Users can manually sync contacts to their Android device via Google Contacts sync (open your device's Settings app > Google > Settings for Google apps > Google Contacts sync > Status > tap Sync arrow) or refresh contacts.google.com in their web browser for the fix to take effect and see their contact data."

In a statement to 9to5Google
While attempts to restore or re-sync contacts have proven ineffective for some users, others have found success by navigating to the Settings app, selecting Passwords & accounts, then their [@gmail.com address], followed by Account sync, and finally toggling the Contacts option.
It remains uncertain whether this issue is directly related, but it's worth noting that Google recently made changes with version 23.20+ of Play services. These changes stipulated that disabling sync with Google Contacts would remove previously synced contacts from Android phones. The current missing contacts problem users are facing may be connected to this underlying alteration.
Numerous reports of this issue have surfaced within the past day, primarily among users of various Google Pixel models spanning different generations. The problem does not appear to be tied to a specific operating system version, including the recently released Android 13 QPR3 update. Interestingly, there have also been reports from Samsung and other original equipment manufacturer (OEM) device users, indicating that this is potentially a broader issue associated with Google Play services.
Google is expected to continue investigating the matter and will likely release further updates or instructions for affected users to resolve the missing contacts problem on their Android devices.
For More Such Updates Follow Us On – Telegram, Twitter, Google News, and Facebook