OnePlus 8 and 8 Pro Will Not Get OxygenOS 14 Update Confirmed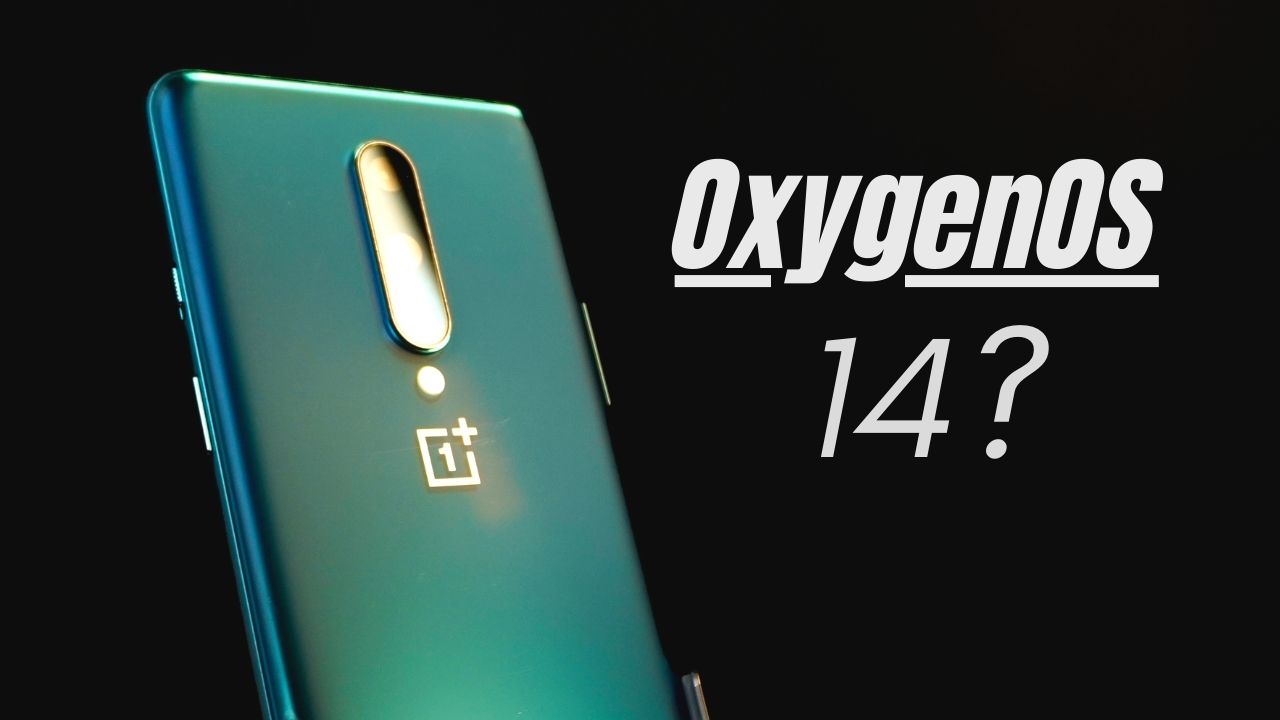 OnePlus has in the past announced a new update policy for its smartphones, OnePlus 8 and 8 Pro were among those happy users who were excited about OxygenOS 14 but sadly, it looks like these devices will soon be considered under the EOL (End of Life) category after a few months from now.
After the announcement of the OxygenOS 14 Close Beta tester for the OnePlus 8T, it has now been confirmed that the OnePlus 8 and 8 Pro will be left behind in the race for software updates. Below, you can check out a screenshot from the Oneplus community about the requirement for Close Beta testers for the OnePlus 8T.
Generally, the company releases the updates together for the entire OnePlus 8 Series including Oneplus 8T but this time Oneplus announced the closed beta program for Oneplus 8T excluding Oneplus 8 and 8 Pro. Oneplus 8T might get the OxygenOS 14 stable build next year depending on how the close beta testing and open beta testing programs go. But it's confirmed that Oneplus 8 and 8 Pro users won't get OxygenOS 14.
Oneplus 8 and 8 Pro were released in the month of April 2020. So as per the even new policy OnePlus 9 Series and Oneplus 8 Series will only get three years of major OS updates and four years of security updates. So the Oneplus 8 and 8 Pro which were released in April 2020 already received three major OS updates; now they will only receive security patches before they are considered under EOL (End of Life) category. But Oneplus 8T was released in the month of October 2023 so that just completed three years. But before October, we already had a few OxygenOS 14 builds for higher-end Oneplus smartphones, so technically, Oneplus 8T should get OxygenOS 14, not Oneplus 8 and 8 Pro. How many of you guys have Oneplus 8 and 8 Pro? Let us know below.
For More Such Updates Follow Us On – Telegram, Twitter, Google News, WhatsApp and Facebook
OnePlus is rolling out Stable OxygenOS 14 Update for its Devices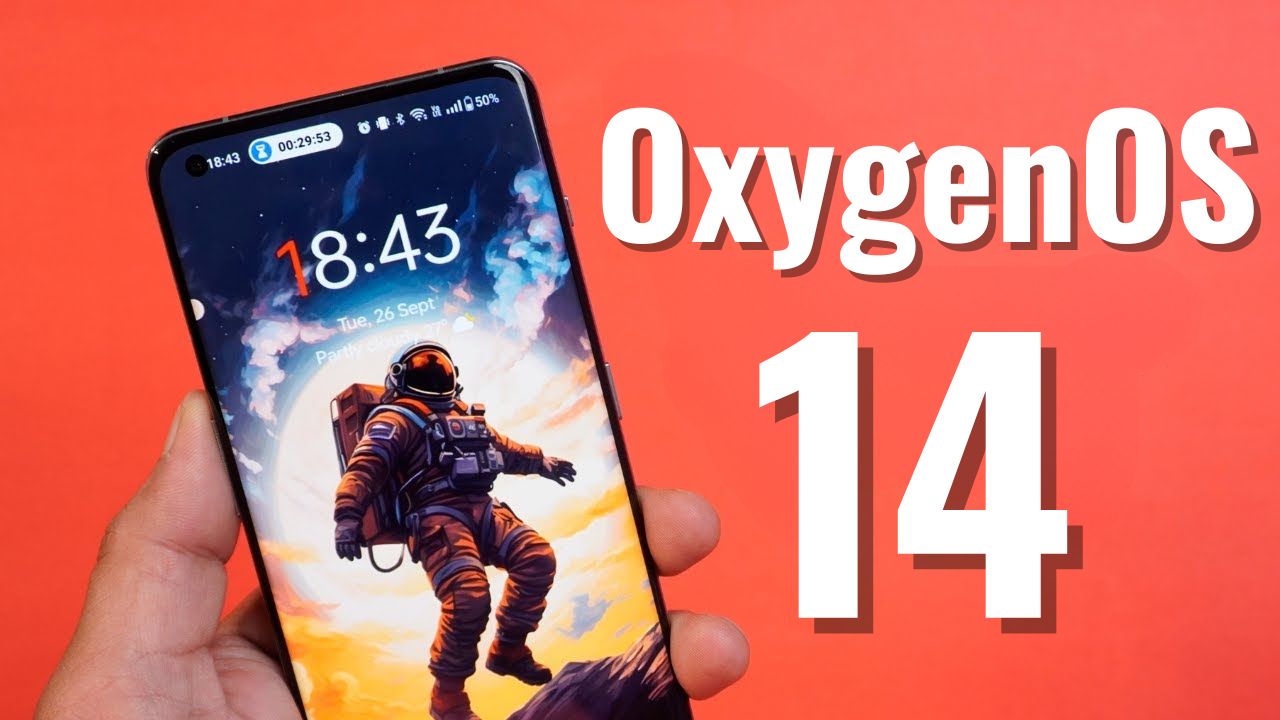 OnePlus announced its software for the year "OxygenOS 14 based on Android 14" back on September 25th after following beta programs for all eligible models. Now it's time for OnePlus to start a quick rollout of stable versions.
This year already, OnePlus was too fast to roll out stable updates of OxygenOS 14 for many models and there are still more to follow. Not only newly launched devices, older devices are also on par with newer models to receive stable updates Faster with many improvements by adding new technology called the "Trinity Engine," and OnePlus is also very keen to make animations fast and fluid which makes Total OS more fluid and fast.
These are OnePlus devices that have received stable OxygenOS 14 updates:
OnePlus 11
OnePlus 11 R
OnePlus 10 Pro
OnePlus 10T
OnePlus Nord 3
The following device versions are available:
OnePlus 11 – CPH2447_14.0.0.201( EX01)
OnePlus 11R – COH2487_14.0.0.200( EX01)
OnePlus 10 Pro – NE2211_14.0.0.202( EX01)
OnePlus 10T – CPH2413_14.0.0.202(EX01)
OnePlus Nord 3 – CPH2491_14.0.0.100( EX01)
All these devices have the November 2023 Android security patch with this update.
As always, OnePlus has rolled out these updates for newer devices, and still more devices yet to follow. This process is a staged rollout, so you may see an update popup on your phone any time soon. The OxygenOS 14 has more productive features, which makes the OS Absolute the best in many ways.
OxygenOS 14 has Pantanal service for fluid cloud and cross-device support and also they added a file dock feature in which you can save copied word content and cut images that have been extracted from the Smart cutout feature. The update also improves photo and video-related permissions for safe access to many apps and has improved animations. The company also upgraded the Aquamorphic theming and ringtones and Content Extractor, which help in recognizing text and images and also added carbon tracking Always-On Display that indicates how more steps can lead to fewer carbon emissions in the personalization section.
The OnePlus 12 was the next flagship device from OnePlus, which already launched in China and the global launch is near in January 2024. The OnePlus 12 was the first device to come out of the box with OxygenOS 14, based on Android 14.
For More Such Updates Follow Us On – Telegram, Twitter, Google News, WhatsApp and Facebook
Why OxygenOS is a Favorite for Its Speed and Simplicity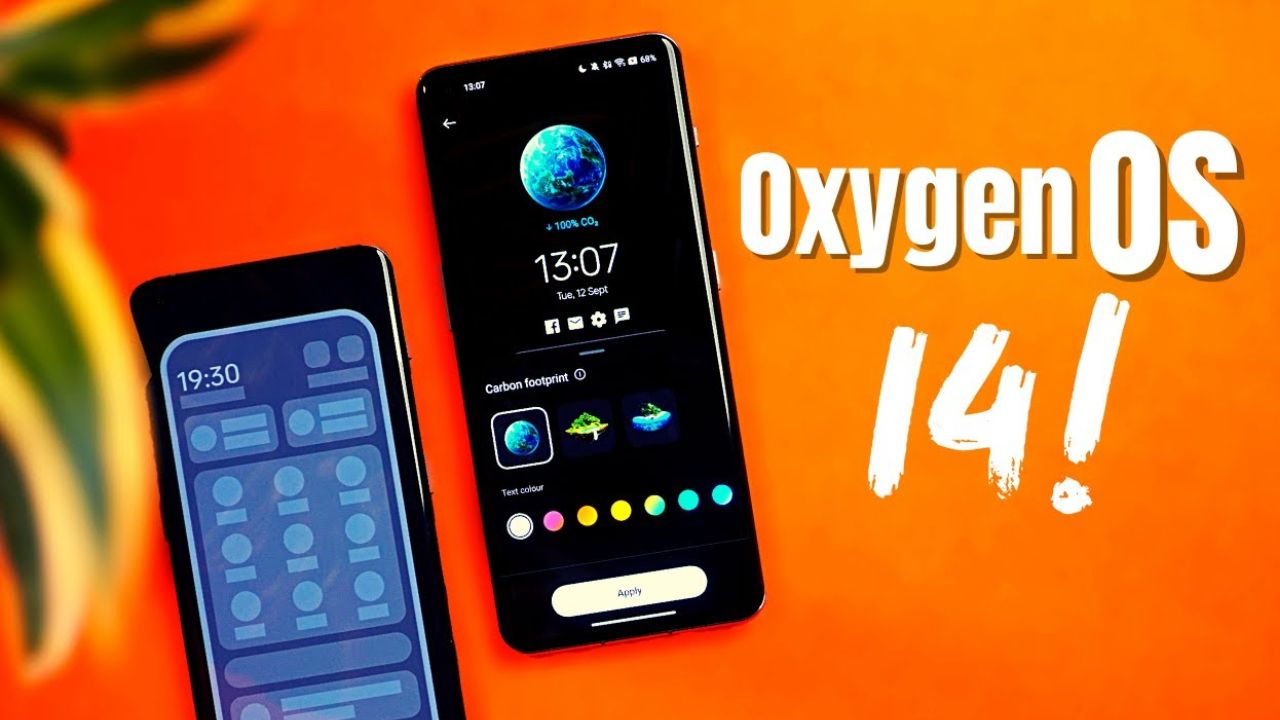 OxygenOS has a more loyal fanbase for its cleanliness and productivity. It always gives a stock Android feeling experience which attracted many people to buy OnePlus phones for a Fast and fluid Experience
OxygenOS began its life as a clean and fast alternative to CyanogenMod, the custom ROM used on early OnePlus devices. Born from the ashes of a failed partnership, OxygenOS quickly established itself as a fan favorite, offering a near-stock Android experience with just enough customization to satisfy power users.
Through various major updates, OxygenOS introduced features like parallel apps, gesture navigation, and a dark mode, all while maintaining its reputation for performance and responsiveness. However, 2021 marked a turning point, with OnePlus merging OxygenOS with Oppo's ColorOS after Carl Pei left the company.
This controversial decision has sparked concerns about the future of OxygenOS's unique identity and focus on user experience. While the full impact of the merger remains to be seen, it's clear that OxygenOS has undergone a significant transformation in its journey from underdog custom ROM to mainstream Android skin.
OxygenOS will remain one of the most beloved pieces of software in OnePlus history.
For More Such Updates Follow Us On – Telegram, Twitter, Google News, WhatsApp and Facebook
OnePlus 9RT gets more refined with OxygenOS 14 Closed Beta 2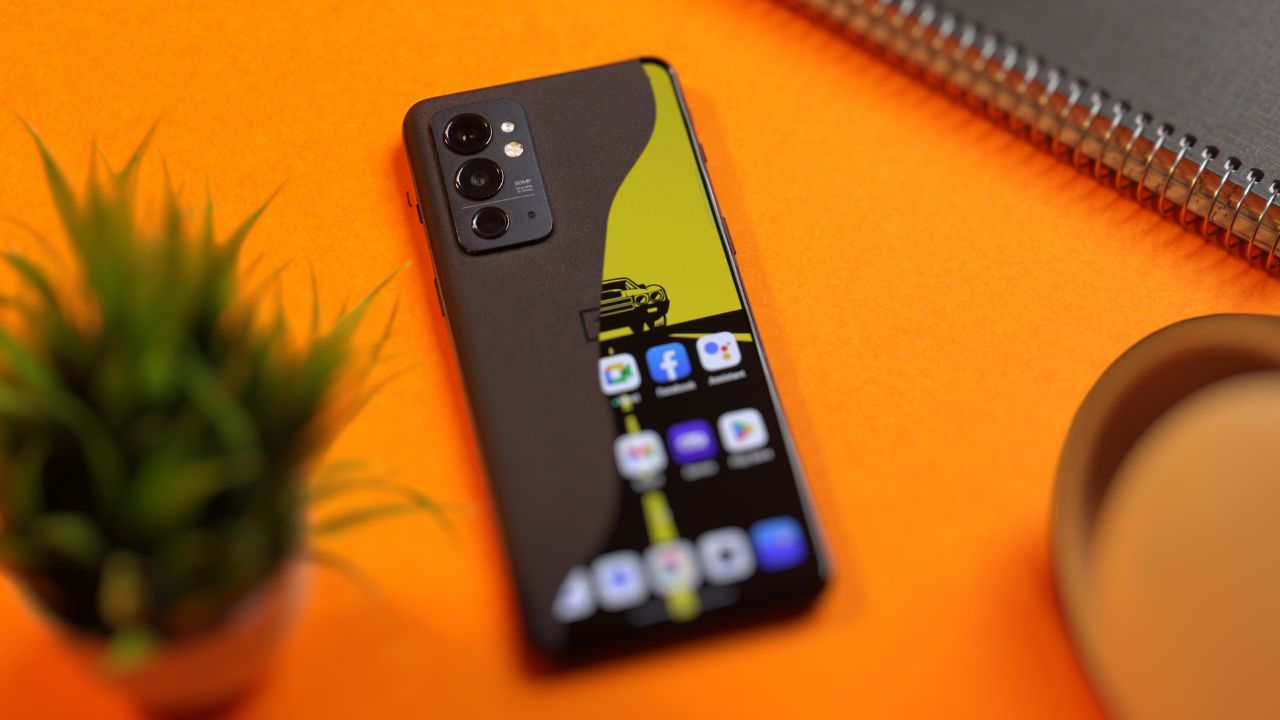 OnePlus pushed the OxygenOS 14 second alpha build for the OnePlus 9 and 9 Pro and now the OnePlus 9RT also gets the more refined version of OxygenOS 14 as Alpha 2 also known as closed beta. By the way, if you guys have Oneplus 8T then Oneplus just announced a closed beta testing program for Oneplus 8T users.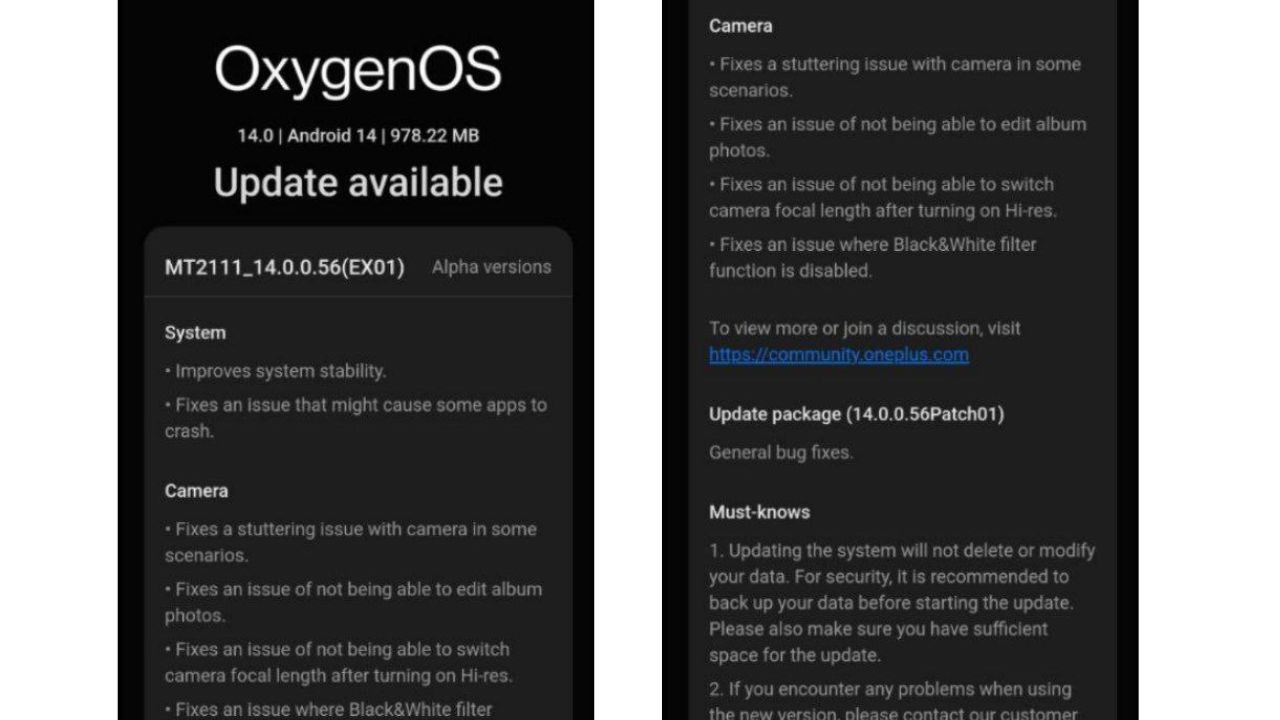 Oneplus 9 and 9 Pro also come with similar changes to what Oneplus 9RT received with OxygenOS 14 Closed Beta 2. The OxygenOS 14 second closed beta update makes the system more stable and also prevents crashes. The second Alpha version of OxygenOS puts more effort into fixing camera problems, like stuttering and trouble editing photos in Album.
Changelogs of OxygenOS 14-second Alpha Build
System
Improves System Stability
Fixes an issue that might cause some apps to crash
Camera
Fixes a stutter issue with the camera in some scenarios
Fixes an issue of not being able to edit album photos
Fixes an issue of now being able to switch camera focal length after turning Hi-res
Fixes an issue where the black & white filter function is disabled.
Oneplus 9RT might also get OxygenOS 14 open beta in the month of December, followed by a stable release next year. Are you guys excited to try out OxygenOS 14 on your Oneplus 9RT?
For More Such Updates Follow Us On – Telegram, Twitter, Google News, WhatsApp and Facebook