OnePlus Nord 2 starts getting OxygenOS 13 F.45 OTA Update with May 2023 Security Patch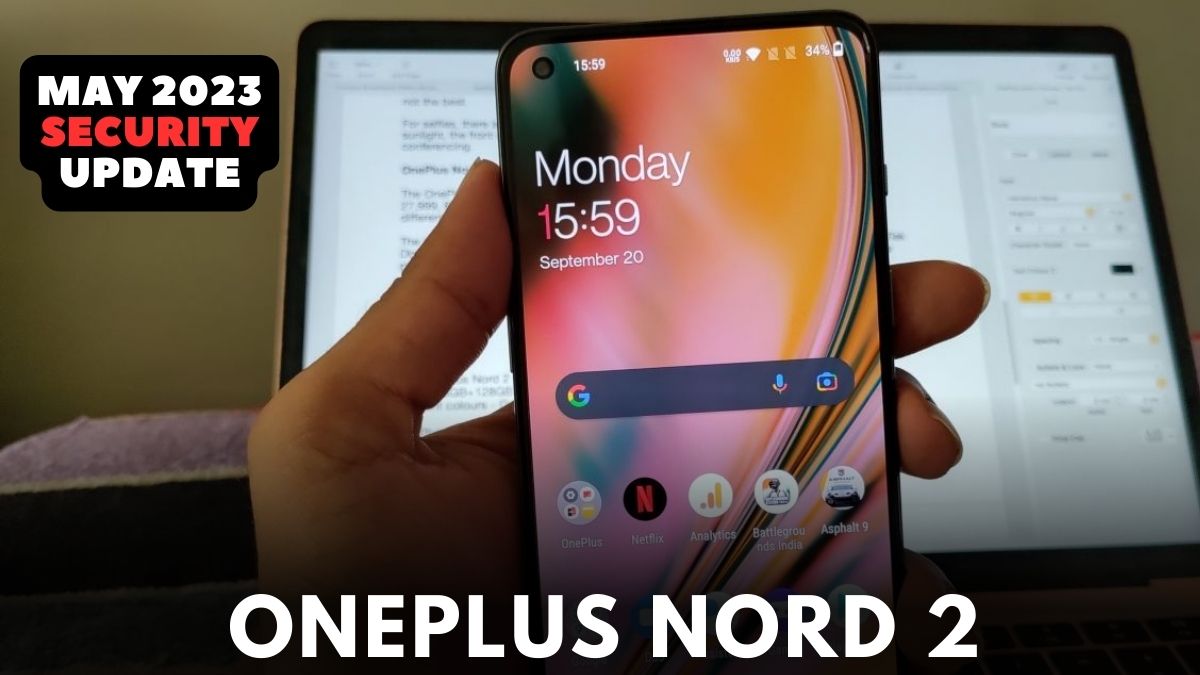 OnePlus has started the incremental rollout of the OxygenOS 13 F.45 update for the OnePlus Nord 2 smartphone. Currently, this update is being rolled out exclusively in the IN regions, and OnePlus assures users that they will be kept informed about the progress in the dedicated thread.
The OxygenOS 13 F.45 update brings a host of improvements to enhance the overall performance and stability of the OnePlus Nord 2. Notably, the update comes with the latest May 2023 Android security patch, improving the device's system security to safeguard user data. The software version for this update is IN DN2101_11.F.45 and the update size is 620 MB.
In addition to the security enhancements, users can also expect better system stability with this update. OnePlus has worked diligently to address any existing issues and optimize the performance of the device, ensuring a smoother and more reliable user experience.
Furthermore, the OxygenOS 13 F.45 update includes a fix for an issue related to weather details. Users may have previously encountered a situation where weather information was unavailable; this update resolves that particular bug, ensuring accurate weather data is readily accessible to users.
As with previous updates, the OxygenOS 13 F.45 rollout will be conducted incrementally. Initially, a small percentage of users will receive the OTA update today, allowing OnePlus to closely monitor its performance and address any unforeseen issues promptly. The broader rollout is expected to commence in the coming days, reaching a larger user base.
OnePlus Nord 2 owners in the IN regions can expect to receive a notification prompting them to install the update. Alternatively, users can manually check for the update by navigating to Settings > System > System Updates.
OnePlus continues to prioritize user satisfaction by delivering timely software updates that improve device performance and address known issues. Users are encouraged to keep an eye out for the OxygenOS 13 F.45 update on their OnePlus Nord 2 devices, ensuring they can take full advantage of the latest improvements and optimizations.
Here is the OxygenOS 13 F.45 update changelog for OnePlus Nord 2
System
Integrates the May 2023 Android security patch to enhance system security.
Improves system stability and performance.
Apps
Fixes an issue where weather details might be unavailable.
How to update OnePlus Nord 2 to OxygenOS 13 F.45
To update your OnePlus Nord 2 to the OxygenOS 13 F.45:
Charge your device and connect to Wi-Fi.
Go to Settings > System > System Updates.
Tap "Check for updates" and download the update.
Install the update and wait for your device to reboot.
Enjoy the new features and improvements!
Note: The update may take time to reach all devices in the IN regions. Make sure to back up your data before updating.
Download OxygenOS 13 F.45 update for OnePlus Nord 2
IN DN2101_11.F.45 – Incremental Update
The download will be added once available.
For More Such Updates Follow Us On – Telegram, Twitter, Google News, and Facebook