OnePlus Nord 3 Picks Up Its First OxygenOS 14 Alpha Build, Features Android 14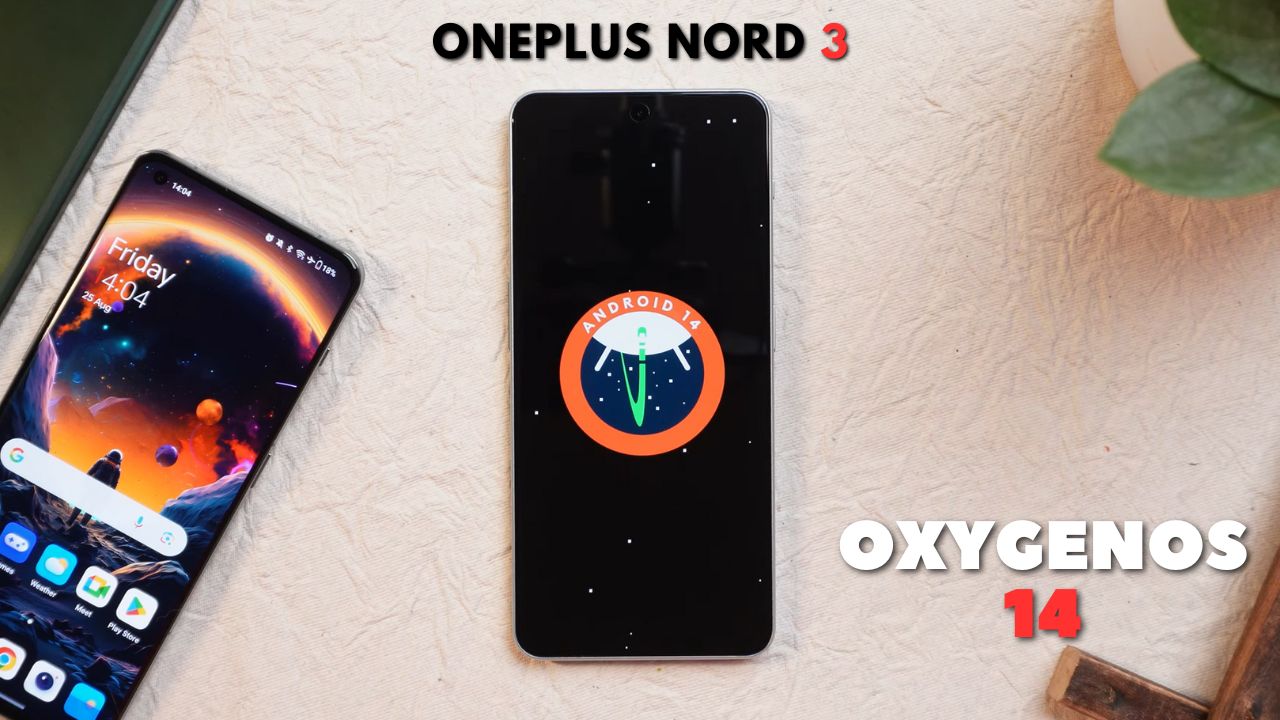 OnePlus Nord 3 users are in for a treat as the device starts receiving the first alpha build of OxygenOS 14. Although most of the updates are under the hood, there are some interesting tweaks that will surely enhance user experience.
Highlights:
The update is being rolled out to Closed Beta Test (CBT) users.
Changes in this version closely resemble the updates seen on OnePlus 11's OxygenOS 14 alpha builds.
Android 14 is accompanied by the August 5th, 2023 security patch.
The software version for this alpha build is CPH2491_14.0.0.43(EX01) and the size is 5.94 GB. This will take you ample time to install it, so we suggest you connect to a high-speed internet connection.
Detailed Insights:
UI and Settings: While major UI overhauls aren't part of this update, there are minor enhancements. The Quick Setting tiles appear unchanged from OxygenOS 13.1. The lock screen now flaunts a refreshed dial pad with number buttons inside a circular backdrop. The charging animation has also been refined, showcasing an elegant fade-out effect. A novel feature named "predictive back gesture" is introduced, although it currently works only with Google Dialer.
Camera Updates: Camera aficionados will appreciate the modifications in the camera UI. The "retouch" and "filter" options have been shifted for easier access. The additional settings menu offers a more streamlined design, prioritizing visuals over text-heavy interfaces.
App Drawer: A subtle tweak in the app drawer sees a transformation in the scrolling mechanism alongside the alphabetical list. The pill size has been reduced and sports a more minimalist design.
Alert Slider: Unlike the previous OxygenOS version where the alert slider's position determined the pop-up's location, the latest update keeps the pop-up static, providing a consistent user experience.
Privacy Enhancements: Android 14 brings the ability to selectively grant app permissions, allowing users to specify which photos or videos an app can access.
About Section: The storage section in the 'About' menu has been streamlined. Instead of a text display, a progress bar now visually represents storage usage.
OnePlus Pad Users: If you're using a OnePlus pad, this update might not be for you. The multi-screen connect feature, present in 13.1, is absent in this alpha build. Moreover, services like mobile data sharing and app relay are incompatible with the latest update.
Special Audio Feature: This sought-after feature hasn't made its way to the alpha build, and its future availability remains uncertain.
Notifications: A noteworthy addition is the "smart suggestion" feature, giving users live previews of rides and food deliveries. For the latter, compatibility has been confirmed for apps like Zomato and Swiggy.
Battery Optimizations: The battery health section introduces a redesigned image for the battery booster. The "voice charging" feature is now rebranded as "smart charging", adapting to users' charging patterns and even offering an option to cap charging at 80%, thus potentially extending battery longevity.
Currently, this update is rolling out to a limited number of users who opted for the OxygenOS 14 closed beta program for the OnePlus Nord 3.
For More Such Updates Follow Us On – Telegram, Twitter, Google News, and Facebook