OnePlus Released OxygenOS 14 Second Alpha Build for OnePlus 11: What's New and Improved?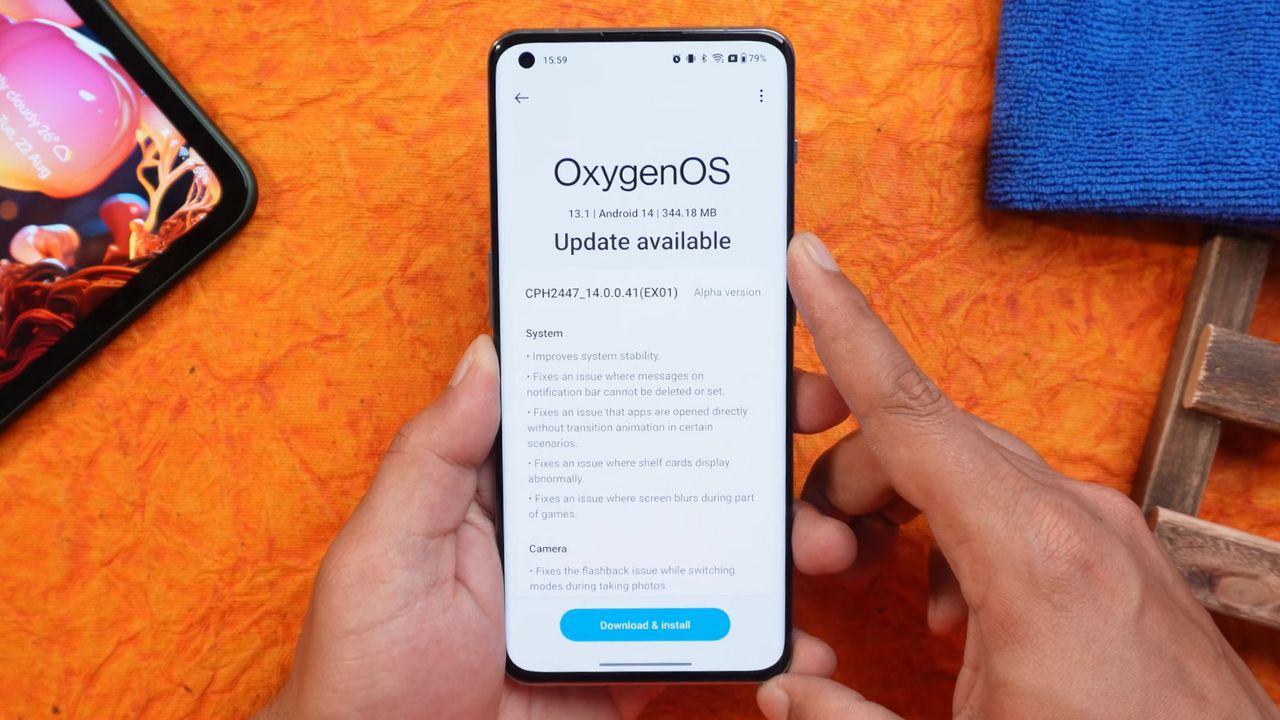 OnePlus has made another rollout of the second alpha build of Android 14, known as OxygenOS 14, for its OnePlus 11 model. This new build brings interesting changes to the software, some of which we have mentioned below.
Key Details
Despite displaying as OxygenOS 13.1 in the "about" section, the new build actually signifies version 14.0.0.41 and is based on Android 14. The update size for this software is 344.18 MB. The security patch, updated to the 5th of August 2023, underscores OnePlus's commitment to ensuring user safety.
OxygenOS 14 Second Alpha Build Changes to Note
Here's an overview of some of the most significant modifications in the new build:
Storage Display Alteration: The used storage numbers are now replaced with a progress bar. This visual shift replaces the prior format, where, for example, a 40 GB usage would be displayed as "40/256 GB."
Update Section UI Adjustment: The "update available" text is now larger, offering better visibility.
Benchmark Results: Scoring 1906 in single-core and 5161 in multi-core, the results are comparable to the previous build. However, some users might experience throttling issues, which remain unresolved since the first alpha build.
New Android 14 Features: Features like text copying have been enhanced. Users can now long-press, drag, and drop text across applications. Copying images and pasting them in messaging apps is now possible, but the drag-and-drop functionality is still restricted.
Predictive Gestures and Permissions: There are nuances in predictive gestures and permissions. Predictive back gestures work with Google applications but not with stock OnePlus applications like the OnePlus Gallery. Permissions now allow users to provide access to limited photos instead of all.
Camera App and 5x Zoom: The camera application now offers a 5x Zoom option. Initial testing has shown that this mode requires further optimization, as the current rendition lacks details and suffers from color shifting.
Picture-in-Picture (PiP) Mode and Background Location Access Review: Rounded corners now replace the previous squarish appearance in PiP mode. A new security feature enables users to review apps with background location access, allowing them to block unauthorized use.
Battery Performance: This remains an area of concern, with the first alpha build experiencing issues.
Also read:
You must note that this is a beta build of OxygenOS 14, so a stable build will be different than this but it will have similar features like this. Now let's see when the company releases the stable OxygenOS 14 for its smartphones.
We also have a dedicated video on this so you can give watch it.
For More Such Updates Follow Us On – Telegram, Twitter, Google News, and Facebook