Samsung Galaxy S21 Ultra and S21 FE Users got Line Issues on their phones – Reported in Samsung Community and Twitter
Are you a user of the Samsung Galaxy S21 FE? Then, now you have to worry now. Because users are getting Single or Double Line Issues on their Samsung Galaxy S21 FE 5G. Users are reporting these issues on Samsung Community. Here are the images of one of the issues.
As you can see the lines in the above images that the line is present exactly between the left edge and the camera. If we talk about the color of the line/lines then, in Samsung Galaxy S21 FE, the line color is white. There is not only this case. Many users are facing the same. The issues are rising frequently. Doesn't matter if you update your Samsung Galaxy S21 FE or not. The line will automatically appear on the display. Here is another case from Kerela.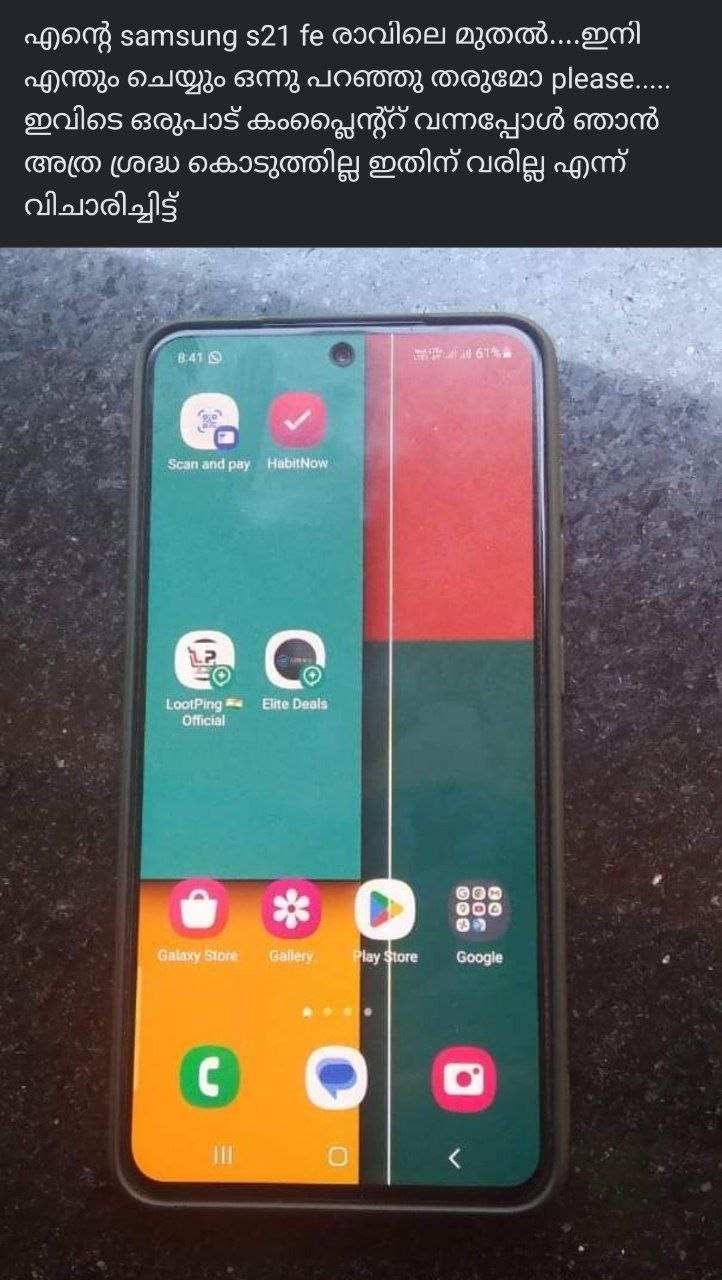 The text above is written in Malayalam. The user is saying that his/her Samsung Galaxy S21 FE got this issue since morning. So, can you tell me what to do now? As of now we don't why these lines are appearing on the Display physical damage, or due to a software update.
S21 Ultra users are also getting line issues on their phone displays. One Twitter user whose user name is @SambitG69312842 has reported a vertical line on their Samsung Galaxy S21 Ultra. The user said that the phone is only 1.5 years old and Samsung is charging 30K for Display. Also, @Sujayc27 has reported that his S21 FE 5G is also getting a vertical white line on its display.
As we know, OnePlus is giving a lifetime warranty for these display lines. They are also replacing the Display free of Cost or giving Vouchers to the users. Samsung said that they will only replace the display free of cost one. Also, Samsung Galaxy S21 FE and S21 Ultra are not on the free display replacement list. Samsung should add the S21 series as well. The free replacement will only be applicable for the phones purchased within 3 years.
If we got any update regarding these line issues. Then, we will update this article.
For More Such Updates Follow Us On – Telegram, Twitter, Google News, and Facebook