Samsung Set to Unveil its Largest OLED TV Yet, Thanks to Partnership with LG Display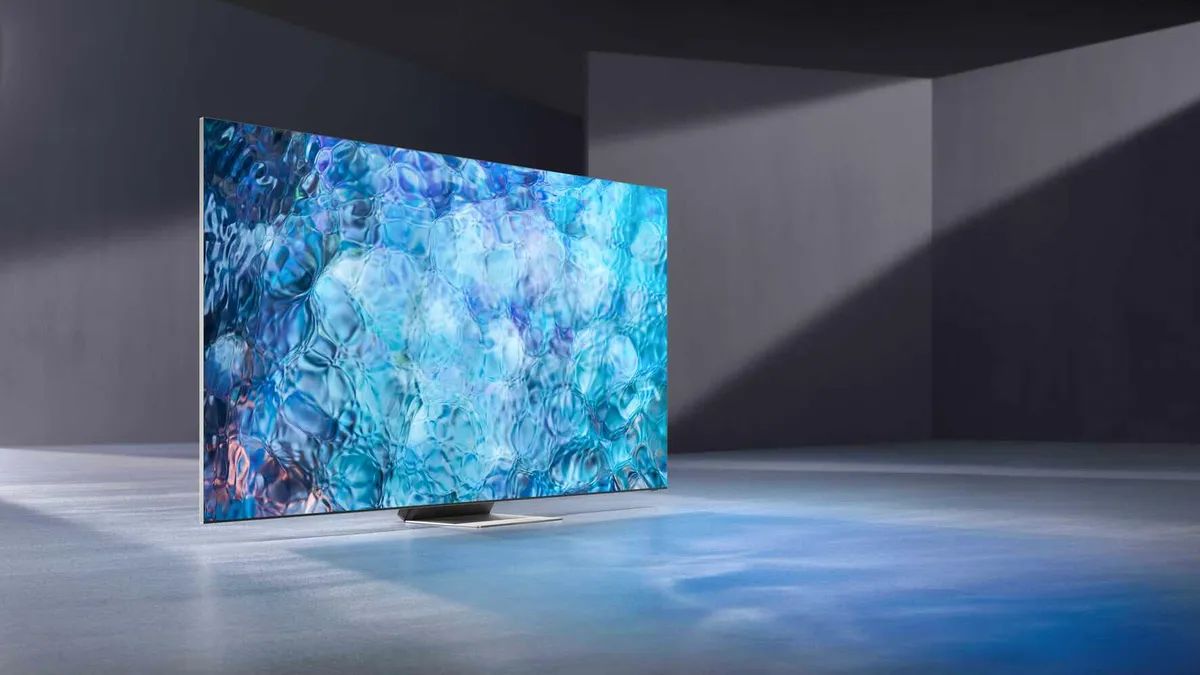 In a move that has stirred excitement among tech enthusiasts, Samsung Electronics is preparing to launch its biggest-ever OLED television. Slated for release in September 2023, the much-anticipated 83-inch TV is said to feature a WRGB OLED panel sourced from LG Display, according to a report from Business Korea.
This significant development comes after Samsung Electronics recently completed the compatibility registration process for its forthcoming television model, the KQ83SC90A, at the National Radio Research Institute. Typically, a product hits the market approximately three months after completing this procedure.
Samsung and LG Display's Collaboration
One might wonder why Samsung, a leading technology company renowned for its cutting-edge displays, is procuring OLED panels from its competitor, LG Display. The answer lies in the demand for OLED TVs and the production capabilities of the two South Korean giants.
Samsung Electronics made a splash at CES 2022 with the release of the S95B, its first OLED TV in a decade. However, Samsung Display, the panel manufacturing arm of the company, can only produce 1.5 million QD-OLED panels annually. This output falls short of meeting the increasing demand for Samsung Electronics' OLED TVs. Furthermore, the current QD-OLED panel lineup from Samsung Display is limited to 55-inch, 65-inch, and 77-inch sizes.
Benefits of LG Display's WRGB OLED Panels
In contrast, LG Display boasts a yearly production capacity of approximately 10 million WRGB OLED panels, surpassing LG Electronics' internal requirements. Consequently, LG Display finds itself with a surplus of OLED panels, particularly those measuring up to 83 inches.
A Win-Win Situation for Samsung and LG
Recognizing the opportunity to address their respective challenges, Samsung Electronics and LG Display initiated negotiations in 2021 for a partnership that would see LG Display supply WRGB OLED panels to Samsung Electronics. After a few months of discussions, the deal was finally struck in May 2023, leading to the forthcoming release of Samsung's 83-inch OLED TV.
Details on the Upcoming 83-Inch OLED TV
While detailed specifications for the upcoming TV remain under wraps, industry insiders anticipate the utilization of a WRGB OLED panel with 4K resolution, similar to what LG Display currently provides to its television line. Presently, only LG Display manufactures 83-inch OLED panels, with LG and Sony utilizing them in their respective TVs. Samsung will become the third brand to offer consumers the option of an 83-inch OLED TV.
Expanding Samsung's OLED TV Lineup
As part of their agreement, LG Display will supply Samsung Electronics with 500,000 units of WRGB OLED panels annually. Given the expected high price tag of the 83-inch TV, sales volumes may be limited, meaning the panels designated for this model will constitute only a fraction of the total units procured. This leaves room for speculation that Samsung's OLED TV lineup may soon expand to include smaller sizes, such as 43-inch, 48-inch, 55-inch, 65-inch, and 75-inch WRGB OLED TVs.
With Samsung's imminent launch of its largest OLED TV to date and the potential for an extended range of OLED offerings, consumers can look forward to an even more diverse selection of cutting-edge televisions from the renowned electronics manufacturer.
For More Such Updates Follow Us On – Telegram, Twitter, Google News, and Facebook