WhatsApp to Bring Email Login Feature for Account Safety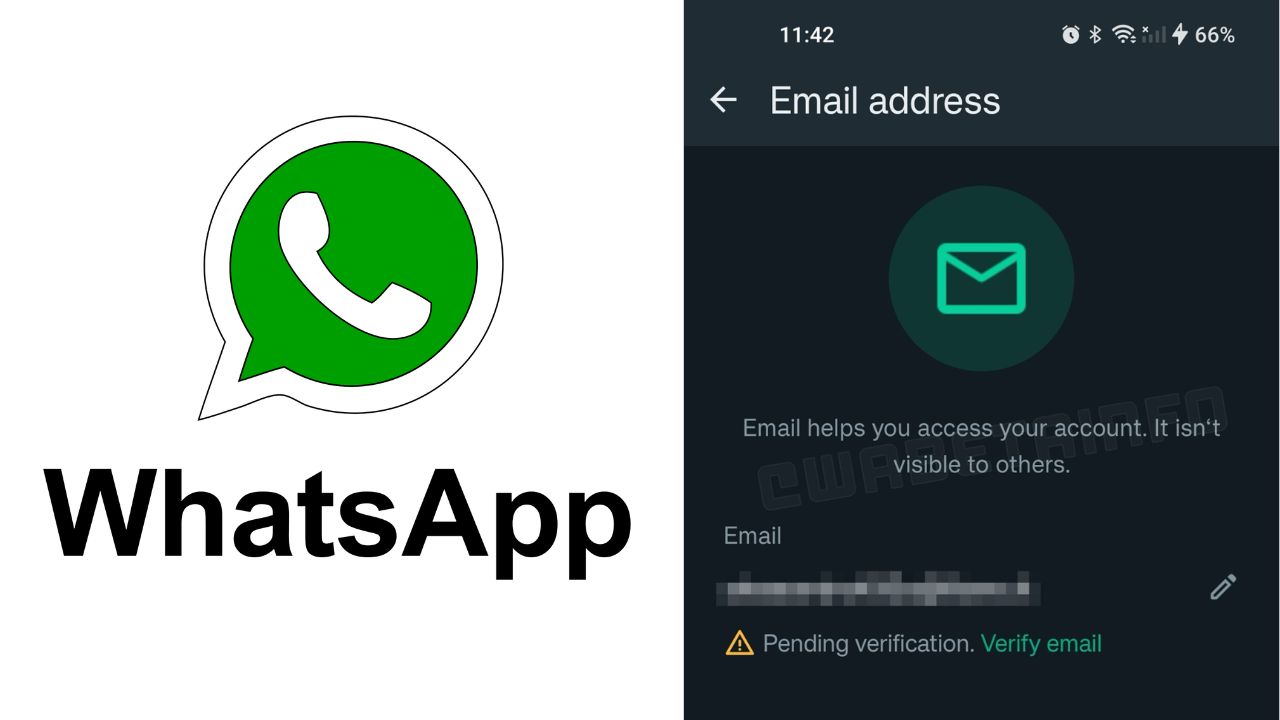 WhatsApp always keeps working on new features to improve its app for better usage. The latest version of WhatsApp beta lets you use your email to keep your account safe. It will help you to recover your account if anything goes wrong
WhatsApp Email Login Feature
Now, if you use WhatsApp beta on your iPhone you can now link your email to your WhatsApp account. This step makes sure that you can recover your account easily. The new feature showed up in the iOS beta version 23.23.1.77 and for Android, it came with this beta version 2.23.24.10 update. It will also use your current login method, that's your phone number but now you can also use email.
How to Link Your Email on WhatsApp
Open the WhatsApp beta on your iPhone or Android.
Go into the settings and find where to add your email.
Add your email and follow the steps to verify it.
If you don't want to add your email to WhatsApp, you can do that without any problem. WhatsApp will still work with just your phone number. The email is just an extra way to make sure you can always get into your WhatsApp, even if your phone is lost or stolen.
This additional email option will make sure that your account is safe. It is still being tested so normal users can use it right now. So it will come with a stable WhatsApp in-app update very soon. If you are interested in these types of new features you can join the beta program from the Google Play Store for Android and iOS its Test Flight.
For More Such Updates Follow Us On – Telegram, Twitter, Google News, WhatsApp and Facebook
How to Create, Share, and Delete WhatsApp Channel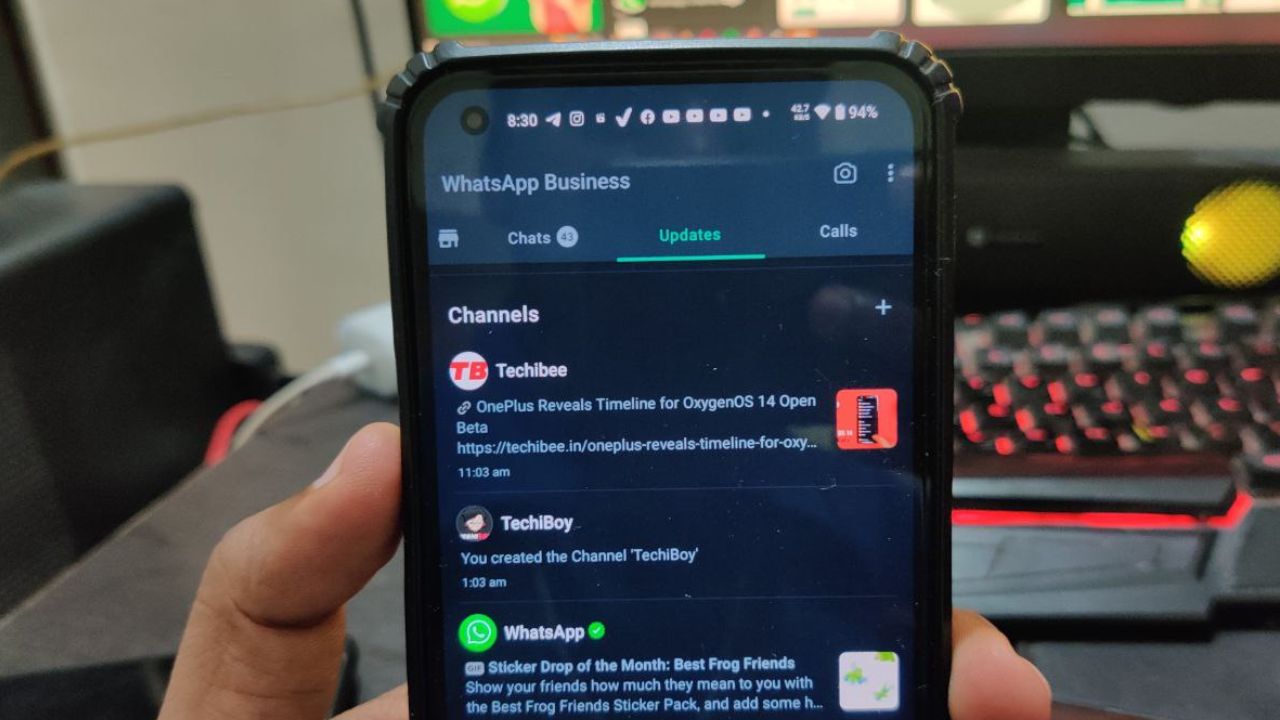 WhatsApp, a popular messaging platform is always introducing cool new features. The newest sensation is the "WhatsApp Channel." This feature lets people and businesses send one-way messages to their fans. If you're eager to try this out, follow our simple steps.
Create your WhatsApp Channel
No matter if you're using an Android or iPhone, the steps are the same. Here's how you can make your own WhatsApp Channel:
Start with Opening WhatsApp: Click on the WhatsApp app icon on your phone.
Find the Updates Tab: This is usually at the top or bottom of your screen.
Click the Plus (+) Icon: You'll see this next to the "Channels" section.
Select "Create Channel": This begins the process.
Read the Instructions: If it's your first time, there will be a little guide. Click "Continue" after reading.
Give Your Channel a Name: You can also write a short description and pick a profile picture. Once done, click "Create channel."
There you go! You've made a WhatsApp Channel. Remember, all messages you send here can be seen by your followers.
Share your WhatsApp Channel
Getting people to join is the next big thing. Thanks to WhatsApp's design, sharing is a breeze:
Go to "Updates": Your Channel will be listed here.
Open Your Channel: Click on its name.
Find the "Channel Link" Button: It's usually on the top-right.
Choose How to Share: You'll see options like "Send link via WhatsApp" or "Share to my status." Pick what you like!
Delete WhatsApp Channel
If you ever want to remove your Channel, it's straightforward:
Back to "Updates": Your list of Channels is here.
Pick Your Channel: Click on the one you want to remove.
Go to "Channel Info": Click the Channel's name at the top.
Hit "Delete Channel": It's usually at the bottom.
Confirm Your Choice: Remember, this is final! Old messages stay, but no one new can join.
Type Your Phone Number: It's a security step.
Tap "Delete" One Last Time: And that's it. Your Channel is gone.
If you find any difficulty while doing any of this process just undo those changes and try the steps again.
For More Such Updates Follow Us On – Telegram, Twitter, Google News, WhatsApp and Facebook
WhatsApp will now hide your IP address in the Calls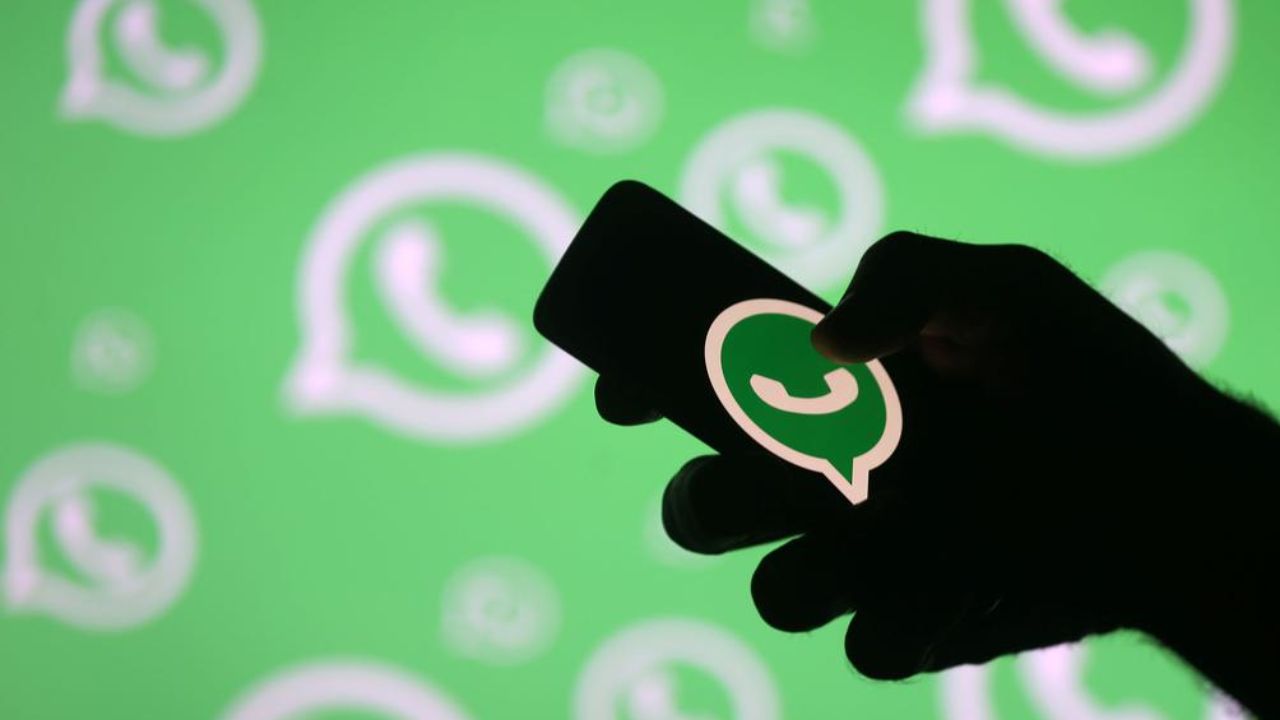 In its ongoing efforts to bolster user privacy, WhatsApp is unrolling a fresh update specifically designed to shield your IP address while making calls. This upgrade is presently limited to a select group of beta testers via the Google Play Beta Program under the new version number 2.23.18.15.
This update of WhatsApp brings a notable addition to its calling features—enhanced privacy settings. Users will be able to mute notifications and call tabs more efficiently. But the standout feature is the added layer of protection within the privacy call settings.
This new feature focuses on keeping your privacy safe. It makes it harder for others to find out where you are when you're on a call. WhatsApp servers securely relay the user's connection, effectively masking the IP address. This added security might slightly impact call quality, but the trade-off is an extra layer of protection against unwarranted and illicit tracking based on your call data.
While the update is still under development, it is expected to roll out to the broader public soon. If you're keen to get early access, you might consider signing up for the beta testing program.
For More Such Updates Follow Us On – Telegram, Twitter, Google News, WhatsApp and Facebook
WhatsApp will soon Allow Users to Send Photos in HD Quality
WhatsApp, the most popular messaging app owned by Meta has brought a new feature that allows you to share photos in HD quality. Previously, there were limitations as if we send any picture to someone the quality was lowered though we can see the image properly.
Send Photos in HD Quality on WhatsApp
Many users wanted to send pictures in HD quality for that they relied on platforms such as Google Drive, Telegram, and more. WhatsApp compression technique made pictures grainy and pixelated and if we compared them with the original picture it was completely different. But with this upcoming update now you will get full-quality pictures when you share them with anyone.
According to WhatsApp, the new feature allow users to send photos with less compression. However, the photos will be sent in standard quality by default, and for full quality you need to manually select the 'HD' option for each photo you want to send. Basically, the company has added an extra step for its users to interact with its features and its useful feature.
If some users get low-quality images due to network problems, then the option to upgrade it to HD will be made available.
WhatsApp for Android and iOS, both platform will get this HD-quality feature in the upcoming days. Apart from this this feature won't to limited to photos, the company is also planning to roll out this feature to videos as well.
For More Such Updates Follow Us On – Telegram, Twitter, Google News, WhatsApp and Facebook