Carl Pei's Nothing Phone 2 Set to Make Waves with Extended Android Updates and Sustainable Features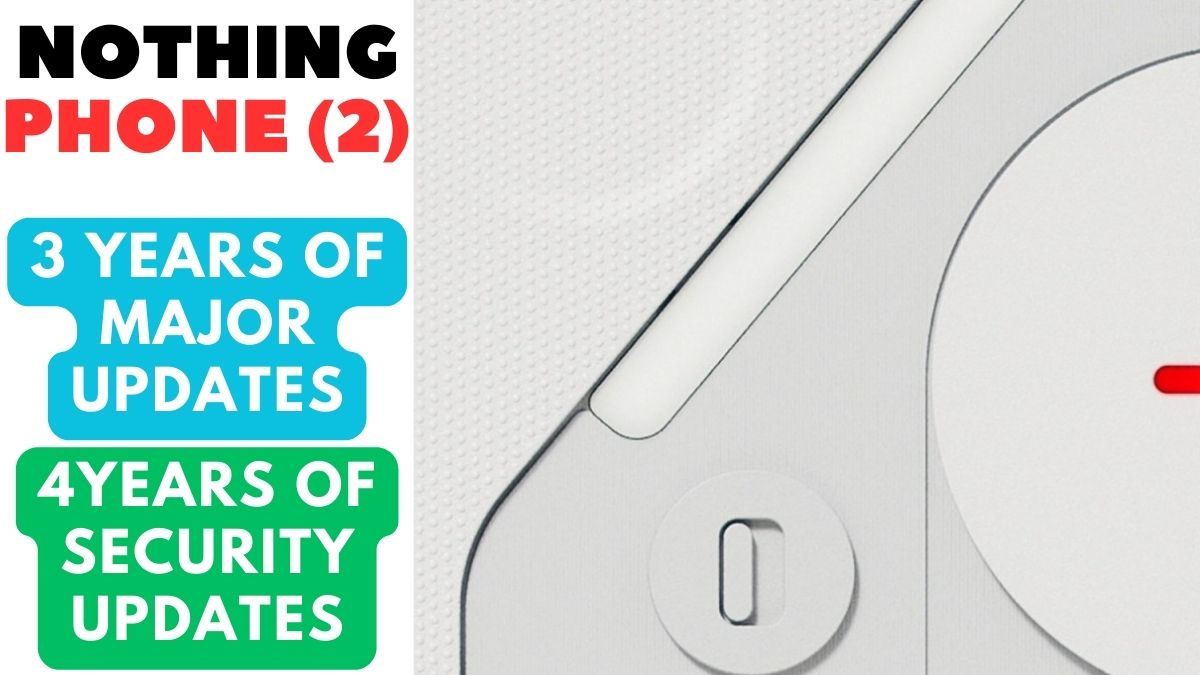 Nothing, the up-and-coming technology company founded by Carl Pei, has officially announced the specifications and release date for its highly anticipated smartphone, the Nothing Phone 2. Building upon the success of its predecessor, the Nothing Phone 2 is set to make waves in the mobile market with its unique features and commitment to sustainability.
Confirmed Nothing Phone 2 Specifications
According to reliable sources, the Nothing Phone 2 will be equipped with the latest Qualcomm Snapdragon 8+ Gen 1 processor, ensuring lightning-fast performance and seamless multitasking capabilities. The device will sport a large 6.7-inch OLED display with a resolution of 1080 x 2412 pixels, offering users an immersive visual experience. Notably, the phone's thinner bezels contribute to a more modern and sleek design.
In line with Nothing's vision for sustainability, the Phone 2 will incorporate recycled materials, underscoring the company's commitment to minimizing environmental impact. With a 4700mAh battery, users can expect extended battery life, providing ample power to support their daily activities.
Nothing Phone 2 Security Updates
One of the most significant advantages of the Nothing Phone 2 is its software offering. The device will run on the innovative Nothing OS, providing users with a clean and intuitive user interface. Furthermore, Carl Pei, founder of Nothing, has confirmed that the phone will receive three years of Android updates and four years of security patches. This commitment to extended software support ensures that users can enjoy the latest features and security enhancements for a prolonged period.
Carl Pei's Vision for Sustainable Products
Speaking to Forbes.com, Carl Pei expressed his excitement about the upcoming launch of the Nothing Phone 2. He stated, "We are thrilled to bring the Nothing Phone 2 to the market, and our aim is to provide users with a unique and sustainable smartphone experience. By offering extended software support, we are addressing a common pain point in the industry and ensuring that our customers receive the latest advancements in technology for an extended period."
The Nothing Phone 2 is slated to be released in July 2023, with the initial focus on the US market before expanding to other regions. With its cutting-edge specifications, sustainable design, and extended software support, the Nothing Phone 2 is poised to compete with established players in the smartphone market.
As consumers eagerly await the launch of the Nothing Phone 2, it seems that Carl Pei's vision for delivering exceptional technology experiences while minimizing environmental impact is steadily coming to fruition. The smartphone market can undoubtedly expect a disruptive and innovative offering from Nothing, as the company continues to push the boundaries of what's possible in the mobile industry.
For More Such Updates Follow Us On – Telegram, Twitter, Google News, and Facebook